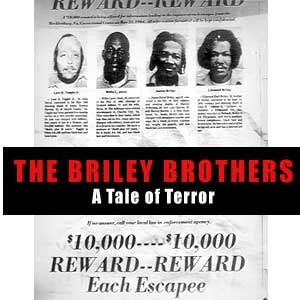 On a balmy day in April 1977, Gov. Mills E. Godwin and a bevy of prison officials, some dressed in seersucker suits, performed a ribbon-cutting ceremony for a cluster of grand new buildings.
The cost of the state's newest maximum-security prison would run to $19.6 million. The set of five matched units, each housing 72 inmates, promised to become a bulwark of economic opportunity across hundreds of square miles of job-poor Southside Virginia.
But Mecklenburg Correctional Center, hugging the North Carolina border near Boydton, was more than that. It was meant to be the tough antidote to a porous prison system embarrassed for years by escapes.
Godwin was unusually stern in his remarks, promising that Mecklenburg would erase the failures of a state correctional system that had fallen short in its most elemental role: ironclad security.
Mecklenburg, he said, would be "a firm and lasting and unbreakable connection between crime and punishment."
A pair of scissors in Godwin's mildly palsied right hand bit through a ribbon with three stripes.
Seven years later -- on May 31, 1984 -- the largest escape of condemned prisoners in U.S. history unleashed itself from Mecklenburg's death row.
Planned for years and secretly revealed in advance to prison officials by worried inmates, the escape exposed a prison environment dominated by a band of convicts, not their keepers.
The death-row breakout ruined careers, boosted law-and-order politicians to prominence and served as a cautionary tale that was the impetus years later for hundreds of millions of dollars in new, so-called "supermax" prison construction.
In the immediate aftermath, though, life across central Virginia, especially Richmond, and in portions of North Carolina, was thick with fear over six ruthless killers suddenly set loose.
The breakout came to be known as the Great Escape. For 19 intense days, it was as if the very fabric of life had been ripped apart and cast aside like Godwin's cut ribbon.
"Even the thugs went into hiding," said Richmond Sheriff C.T. Woody Jr., then a city homicide detective.
As Godwin spoke that day 32 years ago, 80 miles to the north in Richmond's Highland Park neighborhood, three brothers named Briley -- Linwood, James and Anthony -- were already well-immersed in lives of crime that seemed particularly cunning and heartless.
In 1979, they would carry out, along with teenage accomplice Duncan Eric Meekins, what now-retired Richmond Circuit Judge James B. Wilkinson called "the vilest rampage of rape, murder and robbery" he had witnessed in his 30-year legal career.
The onslaught is believed to have killed or severely wounded as many as 20 victims in the Richmond area -- innocent lives butchered, crushed, shot, tortured, raped, and, once dead, desecrated. One victim was pinned to the floor with a butcher knife.
The Brileys and Meekins had established themselves as complex figures capable of leading double, even murderous lives.
Linwood Earl Briley, the oldest of the four, had done time for mindlessly shooting a kindly neighbor to death in January 1971. He was 16 at the time.
James Dyral Briley was already a hardened criminal in 1972 at 16, convicted then of attempted murder. In the seven years that passed between that conviction and his arrest in October 1979 in connection with the killing rampage, James appears to have been free only a matter of months.
Meekins, befriended by the Brileys, had joined their killing machine at 15.
Anthony Ray Briley, the youngest of the brothers, was a participant early on in the crime rampage but is not believed to have personally killed anyone.
With the media coverage of the trials in late 1979 and early 1980, details of the deaths and repetition of the Briley name were unavoidable.
Anthony was sentenced to multiple life terms in December 1980 and is jailed at Powhatan Correctional Center. He did not respond to a request for an interview.
Meekins, now 47, who began spilling details of the crimes within hours of his arrest, remains confined out of state under an alias and is scheduled for parole consideration this year. Two prosecutors whom he aided plan to support his effort, keeping a promise from 30 years ago.
Richmond court juries imported from outside Richmond convicted James and Linwood Briley of capital murder. On March 12, 1980, Linwood, two weeks short of his 26th birthday, arrived at Mecklenburg's death row. James, 24, followed in October.
Incredibly, the two men were separated only by a single cell.
Mecklenburg Correctional Center soon became their new hunting ground.
Death row, of course, is home to society's most hardened killers.
Dennis Stockton was perhaps the worst, said Harold Catron, now 71, who in 1984 was head of Mecklenburg's security operations. Catron, still iron-tough and a native of the state's mountainous coalfields, is a legendary, straight-up corrections officer.
"I remember Stockton telling me with those cold, gray eyes that if he ever got out, he'd kill me," Catron said. "I told him: 'Get in line.'"
Catron was a worried man in the spring of 1984. Legal actions by prisoner-rights advocates were chipping away at the sort of rigorous levels of confinement that Catron saw as elemental. To inmates, he was a ruthless disciplinarian.
"It was unbelievable to me that we were in a position of having to allow death-row inmates to congregate with one another up until 10, 11 p.m. at night in the day room," Catron said, stressing that prisoners should have stayed locked in their cells for more time during the day.
Advocates were gaining ground with arguments that prisoners needed to be treated more humanely and given more freedom and educational opportunities.
"That's how the Brileys were able to operate, to gain control of what was going on," Catron said.
But most worrisome were tips coming to high-ranking corrections personnel about an imminent escape planned by the Brileys.
The warnings were not coming from the ranks of corrections officers but death-row inmates themselves. Condemned men were fearful they would die in the bloodbath that would result from the Brileys' sure-to-fail plan. They saw their salvation in snitching.
Charlottesville lawyer J. Lloyd Snook, who represented four death-row inmates, told lawyers in the state attorney general's office in April 1984 what was going to happen.
"Down to every detail -- even where the weapons were hidden, how the guards would be tricked," Snook said last week.
A death-row lockdown, from late April to late May, turned up little in the way of contraband. Other warnings came from inmate Stockton, who had been keeping a daily journal on death row. He hid the diary in legal papers that were off-limits to guards.
Catron said he wanted to continue the lockdown but was rebuffed by superiors. In late May, Snook said, another deadline loomed. The prison was going to further segregate men on death row, separating them into three isolated units instead of two.
Catron said the ability of inmates to congregate damaged the prison's ability to control them.
Death-row inmates "are hardened people who will assess your strengths and weaknesses for years. They will learn exactly who you are, and if they sense any willingness to cut corners, they will take advantage of that," Catron said.
Stockton's diary, sections of which were reported by The Virginian-Pilot newspaper months after the escape, exposed a frightening glimpse of what Mecklenburg's death row had become.
The Brileys grew marijuana in their cells and had an information and supply network that stretched throughout the prison and elsewhere.
They preyed on sympathetic guards who could be bribed or threatened. From cigarettes to sex to cell-made wine, even the simplest items carried levels of cooperation and compromise.
Death row was a den of sexual indulgence, brimful of homemade weaponry and hiding places. A filed hole in a table leg -- hidden by plaster made from chewed paper and paint chips -- was full of crude, razor-sharp knives.
Linwood Briley, Stockton related, had a mesmerizing control over other inmates. James was a prowling, nervous enforcer, according to Stockton and post-escape investigative findings.
As early as 1981, Catron had helped foil an effort to smuggle weapons into the Brileys.
Then-Lt. James L. Lettner, head of general investigations for the state police's Bureau of Criminal Investigation and the man who wrote the state police report on the escape, was among the first law-enforcement officers to arrive on death row in the hours after the escape.
He was amazed that searches hadn't turned up contraband.
"The hiding places were so obvious it looked like a child had done them," Lettner said last week.
Later, he was stunned by the lack of communication from administrators to guards and back up the chain of command.
"The word about what was going on [inside death row] wasn't passed along properly to lower-ranking people actually dealing with the inmates," he said.
As many as a dozen guards, he said, had some sort of contact with the escapees that was inappropriate or blatantly violated standard procedures the night of the escape.
In sum, Lettner described corrections officers assigned to death row as "some of the most grossly incompetent people I have ever come across. What they allowed to happen was just remarkable to me."
However, he said, "we never turned up any indication that there was any sort of conspiracy between the Brileys and the guards. I'm convinced that didn't happen."
Corrections chief Robert M. Landon, who would be plagued by miscues, breakouts and hostage-taking for months after the Mecklenburg escape, blamed guards for failing to follow their training.
James Briley, days before his execution, told reporters how he played the system.
The escape had been planned for two years, he said in April 1985 from the basement of the State Penitentiary in Richmond.
He described how he and his brother worked years to develop friendships among guards, playing off a sympathy they felt for him and his brother.
"It was more or less using their own system and turning it against them," he said of the "emergency" escape plan he and his brother concocted. Officers were "just computerized to do certain things."
Stockton's diary revealed the stunning mix of circumstances that helped fuel the escape, details later picked up in hundreds of pages of post-escape formal investigations.
The breakout hinged on bad habits and poor design:
Some guards responsible for the control room that maintained access to death row's cells would open the control-room door if an inmate wanted to pass an item to someone in another section of the two-story cell block, known as the "C" pod, in Building 1.
A bathroom door, sometimes unlocked, adjoined the control-room area, meaning that prisoners who filed in or out of the tier could duck into the bathroom unnoticed at times.
If inmates returning from recreation weren't ordered to go directly to their cells, it was easy to create confusion over head counts while they milled about, chatted or darted from one cell to another.
The prison's five matched buildings were full of stairwell hiding places, blocked lines of sight and prison-yard obstructions. Its design, once hailed as state-of-the-art, was described after the escape by politicians and experts alike as archaic.


. . .
May 31, 1984, was a Thursday, a beautiful spring day.
Nearly a dozen of the 24 death-row inmates knew of an escape plan. All but six backed out. The plan depended on a domino effect of good fortune.
Guards didn't notice that an unusual number of death-row inmates suddenly appeared clean-shaven with their hair neatly kept that day. If they had, perhaps the change would have signaled to them that it was "E-Day" -- escape day. How could the rough-looking inmates pass for guards if they looked like slobs?
At 6 p.m. in the recreation yard, inmate Lem D. Tuggle Jr. walked over to Stockton with a question.
"We're gonna leave tonight and I need to know how to get away from here. Can you tell me which roads run into North Carolina and where they are?"
The words were recorded by Stockton in his diary.
Stockton, a moonshine-running country boy, had backed out of the escape; Tuggle figured he would have to drive the getaway vehicle himself.
"I wish you were going," Tuggle is said to have told Stockton, the only other white man among the group of likely escapees. "I'll stick out like a bad penny."
About 8 p.m., the bulk of the prisoners left the yard and waited in a bunch to enter death row's C pod.
Lagging behind, inmate Earl Clanton Jr. darted into the bathroom adjoining the control booth. The door was unlocked, and no one saw him.
The others quickly dispersed into the pod; guards failed to count them or notice that Clanton was missing.
A nurse arrived to administer medicines, only to find a locked bathroom, where she would usually draw water for the pills. James Briley concocted an explanation off the top of his head, according to Stockton. Earlier in the day, someone had said the bathroom was out of order, Briley told the guards. They believed him, and the nurse went elsewhere.
About 9 p.m., James Briley asked the guard in the control booth for a book from the adjoining day room.
The guard opened the door to the booth, Briley yelled to Clanton, and Clanton burst from the bathroom into the booth, subdued the guard and used the control panel to open all the cells.
Within three minutes, the inmates took control of the pod. Unarmed guards were stripped of their clothes, their mouths were taped shut, their hands tied behind their backs.
Uniforms were piled on the floor, and the inmates searched through them for pants and shirts that fit.
Guards arrived one after another, wondering why there seemed to be delays or that they hadn't heard back from co-workers. Each was seized by uniform-wearing prisoners. The hostages were kept in cells. Some inmates protected guards and nurses from attack.
When a white-shirted lieutenant was captured, he complied with orders that he summon a van.
"We have a situation here," he barked, a knife at his throat.
Informed that the inmates had a bomb, a guard brought up a van, making sure to use an older vehicle so an explosion wouldn't damage a new vehicle.
"So you had this man willing to spare a new van but not seeing anything wrong with six men he Continued on Page A10 Continued from Page A9 thought were officers possibly getting blown up," said Lettner, author of the state police report.
The inmates found a closetful of riot gear. They donned helmets and armed themselves with shields. Gas masks dangled around their necks.
They were in absolute control of C pod, even as walled-off inmates and guards in the rest of the building remained oblivious to what was transpiring.
The escape route from Building 1 was still blocked by a guard in the main control room at the front door. She was lured away with a fake report that she had an outside call.
The lieutenant, still threatened, told her over the phone that a replacement would be showing up so she could leave her post to handle the call.
The guard opened the door to the entryway control booth as she saw her replacement approaching, a man she didn't recognize.
It was inmate Derick L. Peterson. He subdued the guard and called upstairs to James Briley, who yelled out to the other inmates: "He's in!"
Peterson could hear cheers over the phone.
The van arrived at the sally port inside the prison's main vehicular entrance. The sally port is a double-doored, cagelike structure designed to isolate vehicles within the two gates so that a vehicle's contents can be checked and the identity of any personnel entering or leaving the prison can be confirmed.
A vehicle enters through one of the gates; the gate closes; the vehicle is then confined and checked. The second gate opens and the vehicle leaves.
What came next was one of the most bizarre sights to ever emerge inside the walls of a prison.
Six death-row inmates, each one a heartless killer dressed in riot gear, burst through the door of Building 1 with a wheeled stretcher. They yelled they had a bomb; two of the men were hosing it off with a fire extinguisher, supposedly to cool the explosive.
The bomb, under a blanket, was the television set from death row.
The inmates, their identities obscured in the darkness and beneath helmets, hustled toward the van across the prison yard. They loaded the bomb into the van and told a guard to open both gate doors at once.
She briefly objected, saying it was a blatant violation of policy.
But she relented, opened both gates, and the van passed into the pitch black countryside.
The two Briley brothers, Clanton, Peterson, Tuggle and Richmonder Willie Leroy Jones were free.
There had been no bloodshed, no gunfire. A prison van loaded with a TV set and six murderers rolled toward North Carolina. They had $758 in cash taken from guards, plenty of clothes and hundreds of marijuana cigarettes.
Harold Catron, the prison security chief, still remembers the late-night phone call that awakened him.
"They told me death-row inmates had escaped," Catron recalled.
He responded with an expletive.
Catron's world suddenly turned upside down.
"My God, I'm going to lose my job," he thought.
Then his mind tried to absorb the mayhem that might follow.
"I thought of the murders that would happen, the rapes that could follow, as they tried to get away."
Snook, the lawyer, turned to his wife in bed. The radio was blaring news of the escape.
"I tried to tell them," he said. "What happened?"
Investigations of the escape revealed that precious chunks of time elapsed before area law-enforcement agencies, as well as the state police, were notified of what happened.
Even the on-site prison command didn't learn until 11:15 p.m., Lettner said.
State police were told at 11:31 p.m. -- not by the prison but by the Mecklenburg County sheriff's office.
In the nearby town of South Hill, the acting police chief said descriptions of the escapees didn't reach him until Friday afternoon, 16 hours after the breakout. Initial reports from the prison said there were five escapees, not six. Prison officials did not offer a formal explanation.
At the Executive Mansion, Gov. Charles S. Robb had just dozed off to sleep when the phone rang.
"It was 1:30 or 2 a.m. in the morning and I can remember being pretty upset that all this time had apparently gone by before the word went up the chain of command or whatever and got to me," Robb said last week.
"I particularly remember feeling concern for the inmates who had helped keep harm from coming to the guards."
As the enormity of the escape began to sink in, memories awakened about the Brileys' victims, the viciousness of the crimes and the random nature of what had befallen the Richmond area in 1979.
Suddenly, Richmond seemed a city about to come under siege by some terrible, too-familiar force: the Briley brothers.
"I think what concerned me the most was that I had seen firsthand what they were capable of doing. I knew their determination to seek revenge. You never forget the smell of death and the smell of blood from what they did," former Richmond detective Woody, now city sheriff, said this month.
So Woody made sure he was armed at all times. He drove different routes to and from work and around town, and he moved his family to a safe location.
Judges, witnesses, prosecutors and victims' relatives were given protection. Even the family of Meekins, whose testimony sent the brothers to prison, was warned to take precautions.
Gallows humor surfaced as well. A set of playing cards with cartoonlike images of the escape and capture would later appear in Richmond.
Neighbors of Warren Von Schuch, who had helped prosecute the Brileys and is now Chesterfield County special prosecutor, fashioned a posterboard-sized sign for the Brileys, pointing them to Von Schuch's house across the street.
"Actually, I'd moved out of the neighborhood by then," said Von Schuch, who had started packing heat.
Two of the escapees, Peterson and Clanton, were captured that Friday morning just across the North Carolina border, sipping wine from a bottle inside a coin laundry. Their prison-issue shoes gave them away.
The arrests and discovery of the escape van in the area fueled the notion that the Brileys and others remained near Warrenton, N.C. More than 200 law-enforcement agents in Virginia and North Carolina, along with scores of media representatives, converged on the community, now transformed from a sleepy town to a place where residents waved guns instead of hello.
Warrenton was sealed off by police.
Some residents patrolled their property with weapons at the ready.
"I'm going to blow the man's head off and then ask questions," Frank Talley, a shotgun on his lap, told a reporter.
Alleged sightings popped up across Virginia and North Carolina, from Portsmouth in the east to Rowan County, N.C., 120 miles to the west.
Missing underwear on a clothesline near Warrenton sparked fears of a Briley in the area, attracting dozens of officers.
Key investigators interviewed recently, however, revealed that Virginia State Police had reliable information that the four remaining escapees -- the Brileys, Tuggle and Jones -- had traveled north and passed Richmond before dawn Friday, June 1.
The startling information was kept highly classified. V. Stuart Cook, then head of Richmond's major-crimes unit, doesn't recall being told.
But the information focused a key, clandestine element of the investigation northward even as swarms of police and the media chased reports of sightings to the south for more than two weeks.
A blue pickup truck stolen near Warrenton overnight May 31 was the key.
In interviewing the owner, former state police criminal investigator Larry Mitchell said, state police determined the likely range of the vehicle before it would need refueling.
Agents focused on one of the few all-night gas stations along the Interstate 95 corridor north of Richmond.
"It turned out that there was a sighting at a station in Thornburg" about 50 minutes north of Richmond, Mitchell said. The description Continued on Page A11 Continued from Page A10 of the vehicle matched and so did the arrangement of its four occupants: three black men and a white man.
"The white guy was in the bed of the truck facing backwards," Mitchell said.
Years later, Tuggle would tell reporters he had trouble tracking the escape route because "they made me sit in the back; all I could see was the back of the highway signs."
Tuggle, minutes after robbing a store clerk at knifepoint, would be arrested June 8 in Vermont's southwest corner trying to outrace a local constable.
Tuggle was driving the truck stolen in Warrenton.
"He popped like a grape," said a state trooper when asked the day of the arrest if Tuggle was cooperative.
Tuggle said the Brileys exited the truck in Philadelphia, Mitchell and Lettner recalled.
Tuggle watched the Briley brothers ditch part of their correctional uniforms and a badge in the hollow of a tree in a park in Philadelphia, Mitchell said.
That same day, June 8, police arrested Jones in northern Vermont a few miles from the Canadian border, leaving only the Brileys unaccounted for.
Jones, whose mother persuaded him to surrender, had been driven north by Tuggle.
Back in Philadelphia, state police agents working with the FBI found the uniforms hidden in the tree. The hunt for the Brileys in the City of Brotherly Love heated up.
A key focus was an uncle, Johnnie Lee Council, who lived there.
But Mitchell said agents found it very difficult to track the man's movement because of the teeming North Philadelphia neighborhoods he frequented and the traffic congestion.
A big break came with a call to a person in New York whose telephone was being monitored. Lettner and Mitchell declined to discuss specifics of the call.
But immediately after the escape, efforts were put in place to monitor Briley relatives, former associates and people they had been in contact with throughout their prison years.
It took two days to locate the origin of the call to New York: a garage in North Philadelphia. The FBI sent an informant to see who was there, Mitchell said.
Descriptions came back fitting the Brileys.
Within a matter of hours that day, June 19, teams of federal agents swarmed the building, catching the Brileys barbecuing chicken over a charcoal fire in an alley.
They had been sleeping in the garage, doing odd jobs and befriending neighbors.
People called them Lucky and Slim. Linwood was Lucky; James was Slim.
Fairmont in North Philadelphia, where the capture went down shortly after 9 p.m., was a no-questions-asked neighborhood notorious for crime and secrecy.
"It's where people live to prey on other people," taxi driver Richard Batchlor told a reporter at the time. "You live here, you get preyed on."
"All I could see was barrels of shotguns," said Dan Latham, who owned the garage, when police stormed the place. He had no idea, he said, who Slim and Lucky really were, even as the three of them listened to news reports of the escape.
Charges of aiding and abetting against Council, the uncle who helped settle the Brileys in Philadelphia, were dropped.
Within minutes of the capture, Jay Cochran, head of the state police's Bureau of Criminal Investigation, called the trooper on duty at the Executive Mansion.
When Robb got on the line, Cochran uttered the words that ended 19 days of torment: The Brileys were in custody. No one had been harmed.
The Briley brothers returned to Richmond on June 21, arriving at the now-demolished State Penitentiary -- located near the NewMarket Corp. (formerly Ethyl Corp.) complex off Belvidere Street -- about 9:15 p.m.
Driven from Philadelphia by a cortege of law-enforcement vehicles, the two brothers received a loud reception from the 900 inmates who quickly became aware of their presence.
"I don't know if it was cheers or jeers," a supervisor with the U.S. Marshals Service said at the time.
Death by electrocution would soon follow, the end game in a years-long legal process rather than retribution for escaping.
Linwood, 30, went first. His case had been heard by about 40 judges since his arrest in October 1979. The U.S. Supreme Court rejected his final appeal Oct. 11, 1984; he died the next night at 11:05 for the murder of disc jockey John "Johnny G" Gallaher.
Prison officials at the State Penitentiary rejected Briley's request that his last meal be the same as that of other inmates. He received steak instead of fried chicken.
He was able to hold his mother in his arms earlier in the day, but the same opportunity was not extended to him regarding his son, then 10, a child who went on to become a career criminal.
Hundreds of protesters chanted or wept on either side of Belvidere Street as the death hour approached: one side spelling out "F-R-Y," the other holding candles.
Cook, of Richmond's major-crimes unit, witnessed the electrocution, calling it "quick and uneventful."
Death-row inmates at Mecklenburg signed a petition, saying they would protest the execution by not eating. Eleven of the 19 signers ate anyway.
Linwood Briley's execution was the second in Virginia after the death penalty was reinstated in 1976. The total is now 102.
James Briley was executed April 18, 1985, also in the electric chair at the state prison in Richmond.
In a last interview, he professed his innocence and his love for his brother, whose death steeled his courage.
James said he had vowed to be nearby at his brother's execution, something prison officials didn't want. James said he took two hits from a stun gun and was dragged away.
"I told them I wouldn't leave my brother. I wouldn't walk out."
The morning of James' execution, fellow inmates rioted in hopes of stalling the electrocution. They injured nine guards in brutal attacks that used homemade knives. In the minutes before he died, James twice looked to witnesses and asked, "Are you happy?"
Tuggle, the last of the escapees executed, chose lethal injection. He died Dec. 12, 1996. A tattoo on his arm spoke to a bitter truth: "Born to Die."
Tuggle was almost buoyant in his last words to witnesses. He entered the death chamber and shouted, "Merry Christmas."