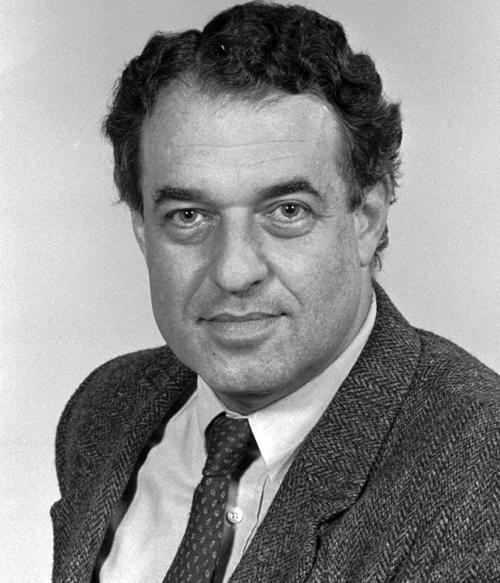 Joe Gatins, tormentor of Virginia's political class as a longtime state Capitol reporter for the Richmond Times-Dispatch, died of a heart attack Tuesday in Dublin, Ireland, where he and his wife were traveling. He was 65.
Mr. Gatins, who had lived in Clayton, Ga., since his retirement from The Times-Dispatch in 1996, in recent months had undergone chemotherapy and radiation treatment for esophageal cancer.
Mr. Gatins covered his beat, principally the governor's office and the voluminous state budget, with polite tenacity.
For about a dozen years, Mr. Gatins was a fixture at the statehouse, standing out not only because of his journalistic competitiveness and bellowing laugh, but his attire: unfashionably wide floral print neckties, frayed tweed sports coats and — in a bow to his French ancestry — a beret.
Mr. Gatins, who had joined The Times-Dispatch in 1975 as a correspondent in its Northern Neck bureau, switched from reporting to editing in the 1990s and closed his career supervising the newspaper's investigative team.
Mr. Gatins broke numerous stories on the inner workings of the governor's office and official residence, budgetary arcana, a federal investigation of bid-rigging by road builders and apparent neglect of the state's library and archive.
"In my dealings with him, I found his word to be his bond," Jay Cochran, former director of the state police Bureau of Criminal Investigation, said of Mr. Gatins. "His reporting was always accurate, without editorializing or inflammatory language."
Mr. Gatins delighted in conveying to readers the moods, personalities and attitudes of the officials he covered.
When, because of an editor's blue pencil and, later, the delete key on a computer, such flourishes failed to make print, Mr. Gatins would ask colleagues in mock disbelief, "Do they have to take out all the adverbs?"
Dale Eisman, a researcher-writer for the public-interest lobby Common Cause and former colleague at The Times-Dispatch who shared a cramped office with Mr. Gatins, recalled, "Joe never let up. He was the most dogged pursuer of a story I've ever seen. He was just relentless."
Former Gov. Charles S. Robb, whose aides occasionally clashed with Mr. Gatins over coverage, praised him as "tough, but fair — in print and on the football field," a reference to annual games between the Capitol press corps and the governor's office.
The son of a Frenchman with deep roots in the American South and a French-Colombian mother, Joseph Francis Miguel Gatins was born in New York City on Oct. 10, 1946, the eldest of six children.
Mr. Gatins grew up in France and Atlanta, recalling in a family memoir he published in 2009 that he realized he had fully assimilated to American life when he stopped dreaming in French.
But Mr. Gatins retained the bearing of a Parisian boulevardier even as a Georgia good old boy who, in retirement, raised garlic, put up vegetables for the winter and worked to save an old-growth forest near his home in Clayton.
A graduate of the University of North Carolina, Mr. Gatins was an Army veteran of the Vietnam War, serving as an intelligence officer. He received the Bronze Star. Mr. Gatins also taught French to American troops.
In addition to his wife, Fran, an artist and author, Mr. Gatins is survived by a son, Demian, and two sisters and a brother.
Plans for a memorial service are incomplete.