With nowhere else to go, dozens of Richmond's homeless have slept for months in tents clustered in Shockoe Valley.
Since November, 91 tents have risen outside of the city-funded hypothermia shelter on Oliver Hill Way. Blessing Warriors RVA, a faith-based outreach group, has led efforts there, securing tents and steering aid to people living in the encampment in spite of warnings from the city.
Richmond's unsheltered population has historically been disparate, scattered through downtown, hidden beneath overpasses, out of sight in the woods. The tents, known as "Camp Cathy," have centralized it in the shadow of the city's shelter of last resort.
On Wednesday, more than 200 people packed the shelter at a tense meeting that saw the homeless and their advocates confront city officials about their future and demand immediate, permanent shelter for those sleeping outdoors.
"Look at all of you looking at us," said Bessie Fentress, a 68-year-old woman who lives in one of the tents. "Before, we were invisible."
The region's homeless population grew this year for the first time since 2011, according to a biannual census conducted last month. The number of people in the region who are sleeping in shelter beds or outside rose from 497 last year to 549, a 10% jump. That figure struck some advocates as low, they said Wednesday. As many as 100 people have shown up for a space at the camp on nights when the shelter is closed.
City officials at the meeting touted a new homelessness strategic plan calling for 150 additional shelter beds and 300 units of permanent supportive housing, but acknowledged those efforts would take time and funding to materialize.
Attendees there to show support for the homeless were adamant: That's not good enough.
"We need help now. We can't wait," said Dave Henderson, a 67-year-old who has been sleeping in his car at the encampment for months. He became homeless last year after his girlfriend died and he was evicted from his apartment.
The city's response Wednesday left Rhonda Sneed shaking her head.
Once homeless herself, Sneed, who leads the Blessing Warriors group, helped start the camp after witnessing people sleeping on the ground behind the building last year. The shelter opens on winter nights when the temperature is forecast to drop below 40 degrees, parameters set by City Council ordinance.
The reasons why people reject the city's overnight shelter vary. Some don't want to leave behind possessions or be separated from a partner or pet. Others object to sharing close quarters with people they don't know, or in conditions they view as unsanitary. All agree the city shelter offers no privacy. City administrators said Wednesday they were willing to work to address those barriers.
The shelter's previous home, in the decrepit city-owned Public Safety Building on North Ninth Street, drew criticism for inhumane conditions. Mayor Levar Stoney's administration relocated the shelter to the Annie Giles Center in Shockoe Valley in 2018 in what it called a "temporary solution." Since then, no permanent location has been secured.
This year, Sneed and her friend, Cathy Davis, decided to put the tents up. It started with a few. By mid-January there were more than 70, and Davis was gone. She died in her sleep late last year. Sneed and other volunteers have pressed on. They renamed the camp in Davis' memory.
Sneed's group set rules forbidding drinking or drug use and requiring attendance at community meetings. They paid to have two portable toilets brought to the site, which is located on property owned by Virginia Commonwealth University. They have urged people to pick up litter and keep the area clean.
The efforts have fostered community and provided stability that has helped people find new jobs and housing, Sneed said.
One, Sherwood Jasper, has experienced stints of homelessness over nine years. Sneed invited him to stay in one of the tents after meeting him shortly before Thanksgiving. Since then, he got a job at Virginia Union University.
"I got hope now," Jasper said. He and others living at the camp are effusive in their praise of Sneed, who they credit for stepping up to help them when the city and other agencies have not. Some affectionately call her "Mama."
At the end of last year, Sneed received a letter from the Stoney administration asking her to take down the tents.
"The camp of tents present [sic] a grave safety risk for the people that the city serves in the hypothermia shelter and the staff. I know your heart and intent was to help those in need and you have tried to take the necessary precautions. Unfortunately, your efforts have not been enough," the letter states in part.
It cited two incidents that brought police to the site, as well as "reports of drug use, public indecency and prostitution."
The letter was signed by Reggie Gordon, Stoney's deputy chief administrative officer for human services. In an interview, Gordon said the incidents referenced involved a man exposing himself and a woman who died of a drug overdose in one of the tents.
Sneed said Gordon misrepresented the circumstances of the first incident, and the second could have happened anywhere. She and others who stay there said no drug use or prostitution was taking place.
Sneed held up the letter Wednesday and pressed Gordon to publicly renounce it.
Gordon responded that the encampment was not an appropriate place for people to live permanently. The city and homeless service providers it works with would assist people living in the tents to address their individual needs, he said.
"Although we don't want anyone living in tents, we're just trying to be compassionate and sensitive and get people connected to all the resources there are," Gordon said.
Outreach workers for Commonwealth Catholic Charities, The Daily Planet and other homeless service providers have visited the encampment to track down or assist people they serve. Sneed said she wants the people staying there to get the help they need.
Richmond and VCU officials have discussed removing the encampment, according to emails obtained by the Times-Dispatch through a Freedom of Information Act request.
A draft letter addressed to Sneed threatened to throw out the tents and any belongings that were not removed before 3 p.m. on Jan. 31. The letter stated no trespassing signs and a fence would be erected around the site.
No trespassing signs bearing city insignia were posted by the camp last week, but the tents remain. It is unclear if the letter was ever sent.
Pamela Lepley, a VCU spokeswoman, said in a statement the site is "contaminated with arsenic and other chemicals that are a long-term health hazard." She cited documents from the Virginia Department of Environmental Quality to support the claim. The university was working with the city and nonprofits to relocate people staying in the tents "as soon as possible," she said.
Asked to explain, Lepley said the risk to people staying on the property that VCU uses for snow removal purposes was "not acute."
The prospect of the tents' removal prompted an emotional outpouring among attendees, whose frustration with city leaders was palpable. The councilwoman who called the meeting, Ellen Robertson, was shouted down toward the end of it.
Sneed fought tears at points. Asked what was going through her head, she said: "That they don't even care about these people."
She is resolved to keep the camp open until the city finds shelter for each person staying there.
When the meeting ended, security guards escorted Robertson through a side door to her car. City administrators cleared out not long after. Others who remained trickled out of the building into a drizzle.
Rain was forecast through Wednesday night, with temperatures in the low 40s — not low enough for the city to open the shelter for the night.
Sneed expected her tents to be full.
PHOTOS: Tent city and the homeless
20200206_MET_TENT_AWE11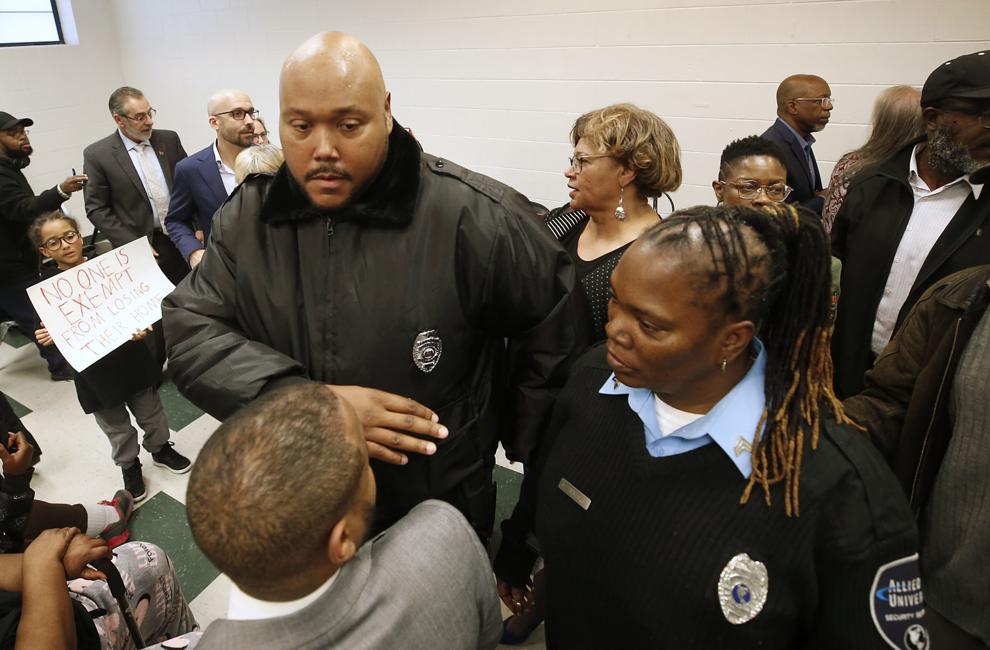 20200206_MET_TENT_AWE12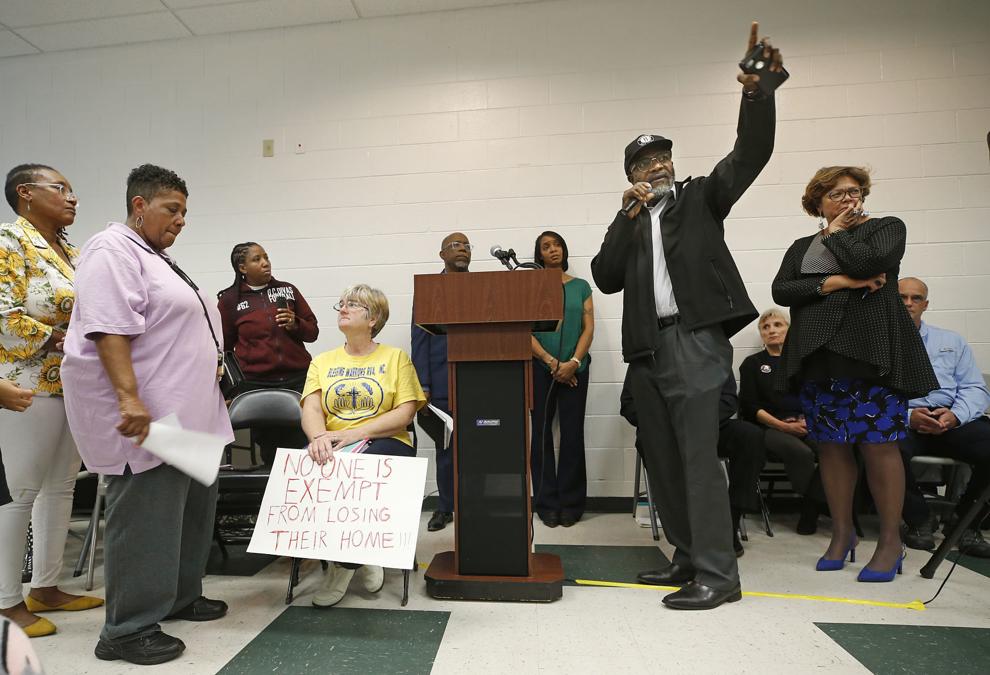 20200206_MET_TENT_AWE10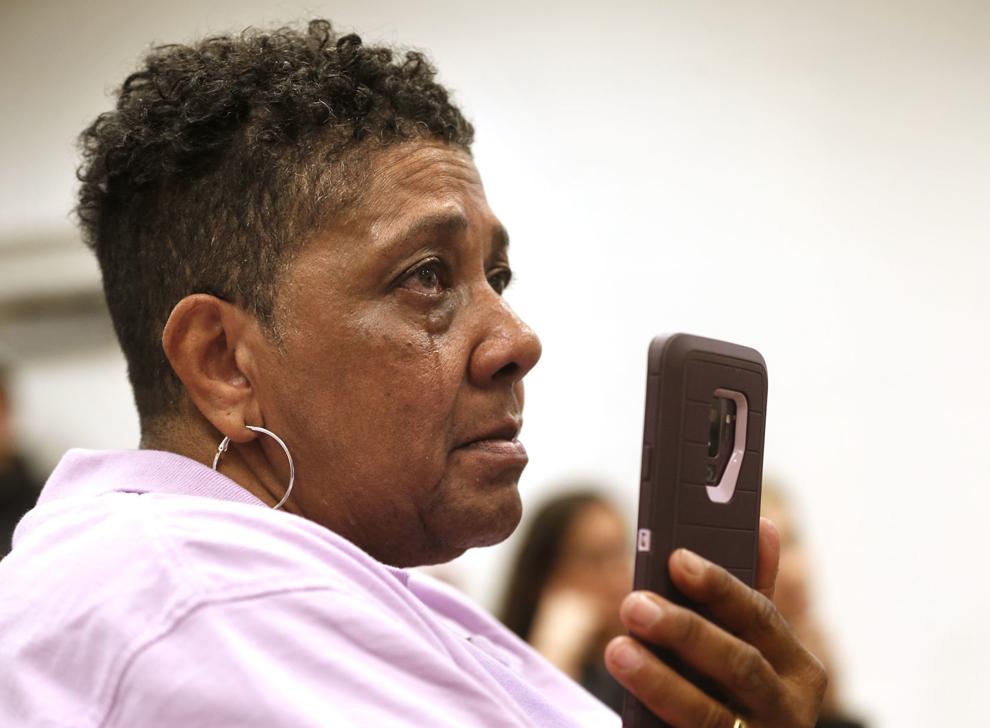 20200206_MET_TENT_AWE09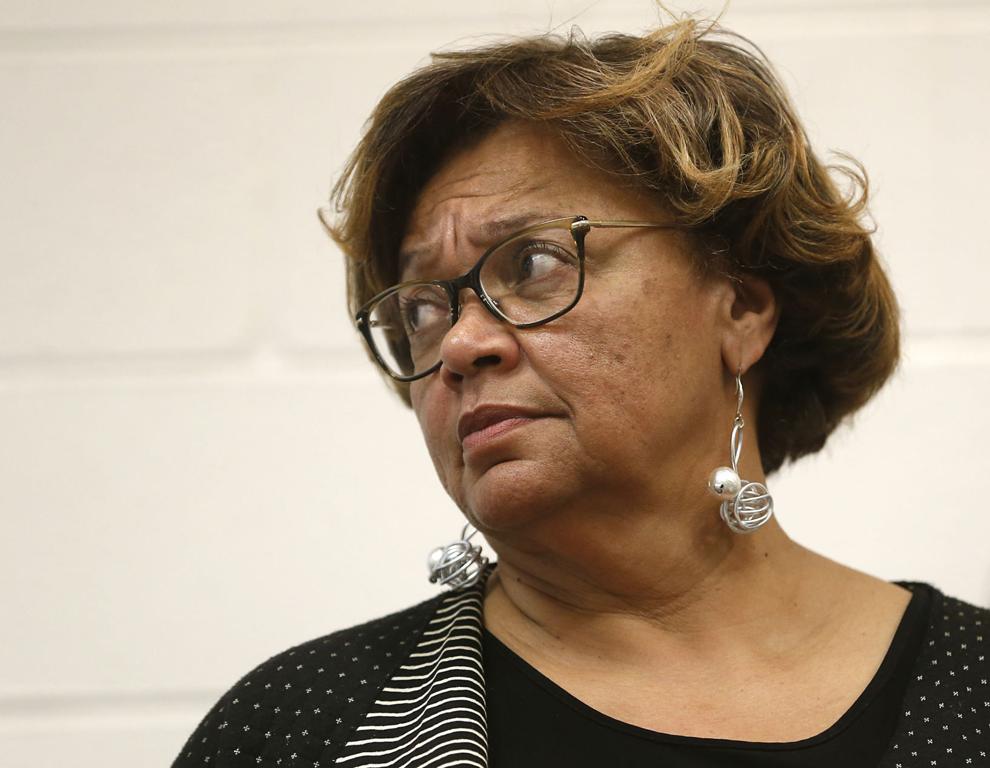 20200206_MET_TENT_AWE08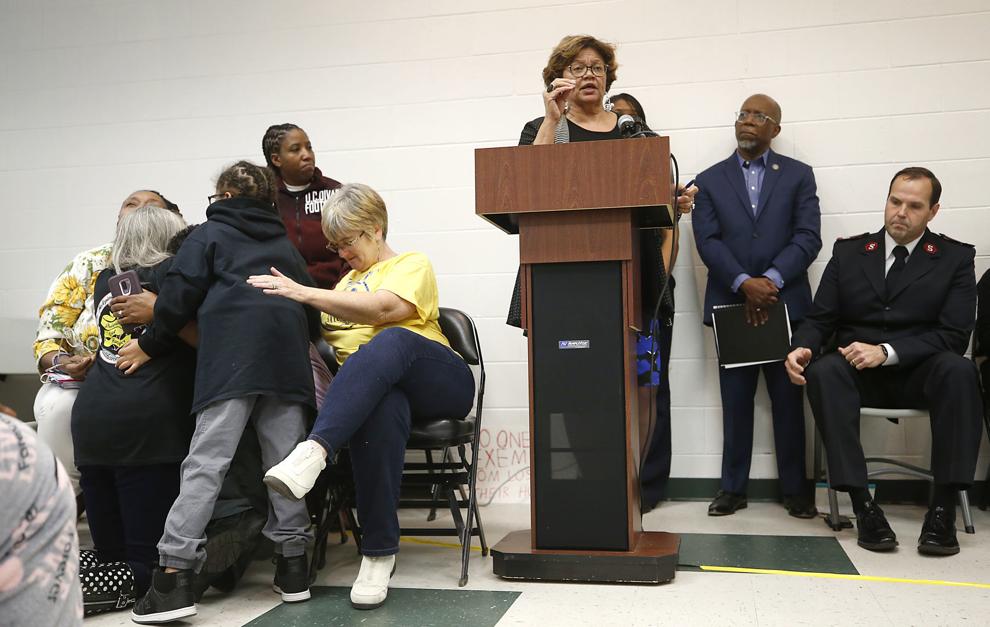 20200206_MET_TENT_AWE07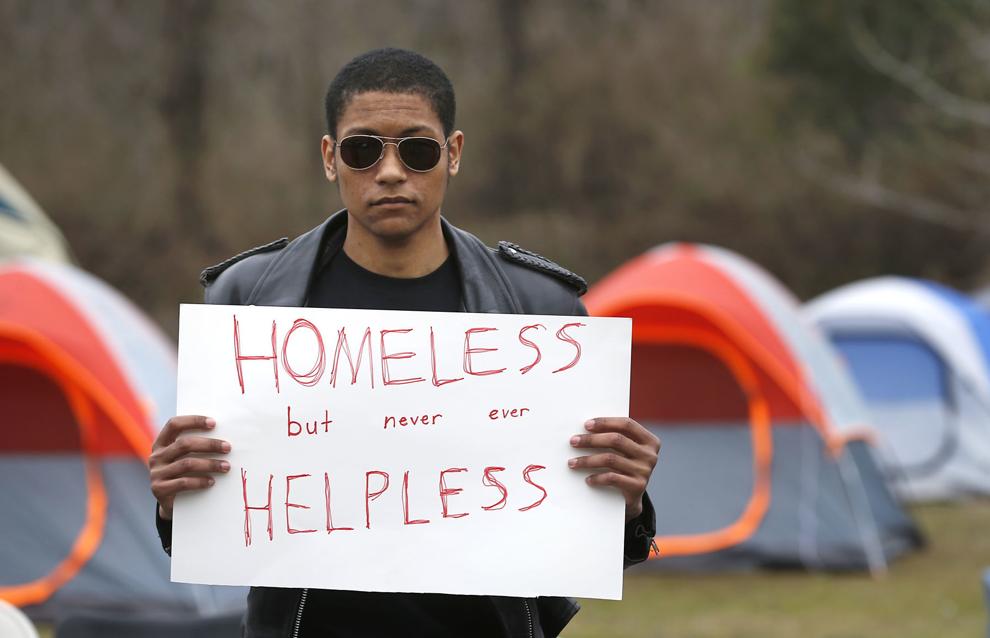 20200206_MET_TENT_AWE05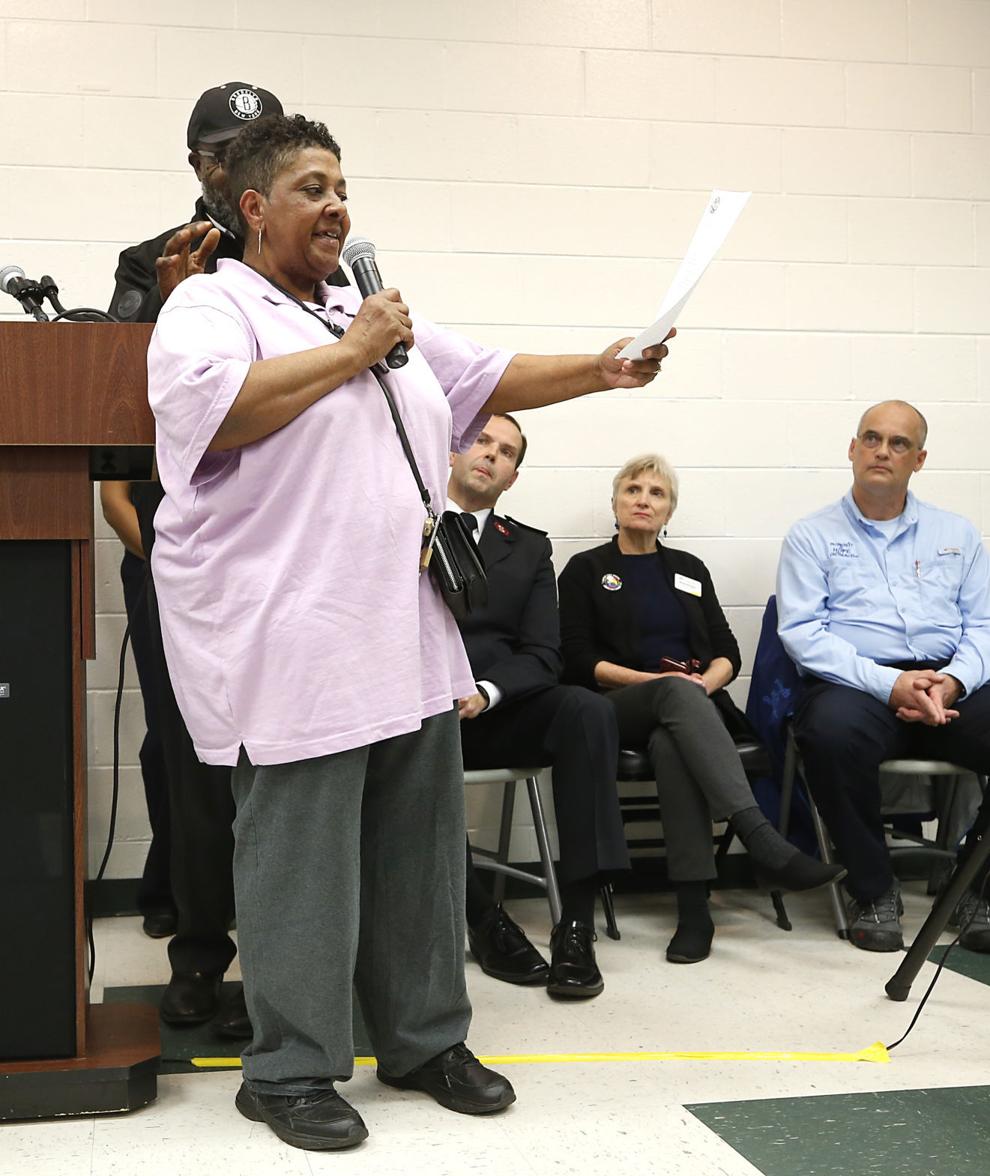 20200206_MET_TENT_AWE06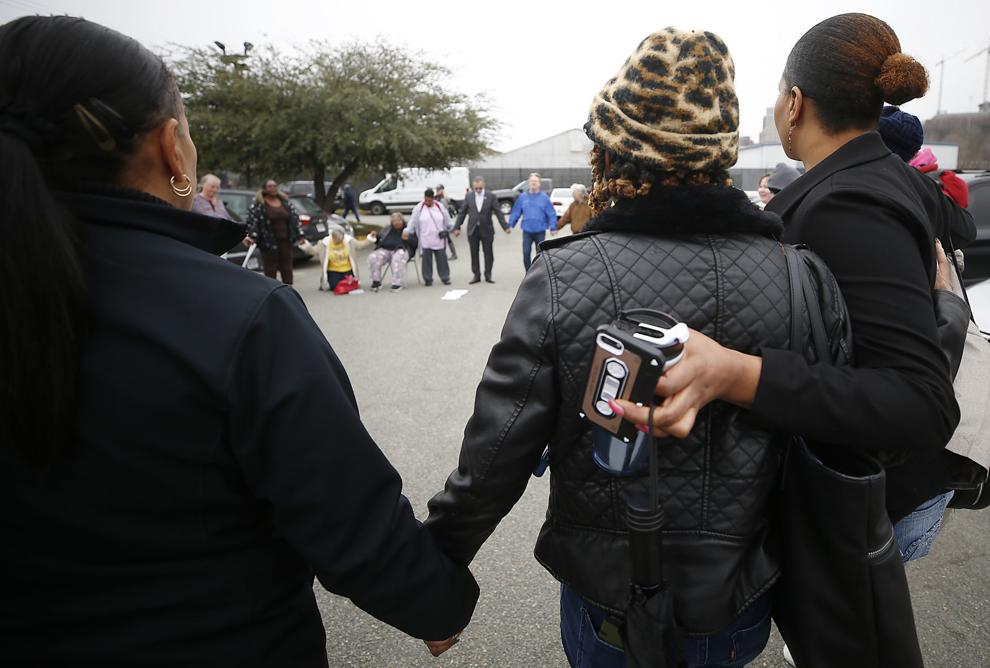 20200206_MET_TENT_AWE04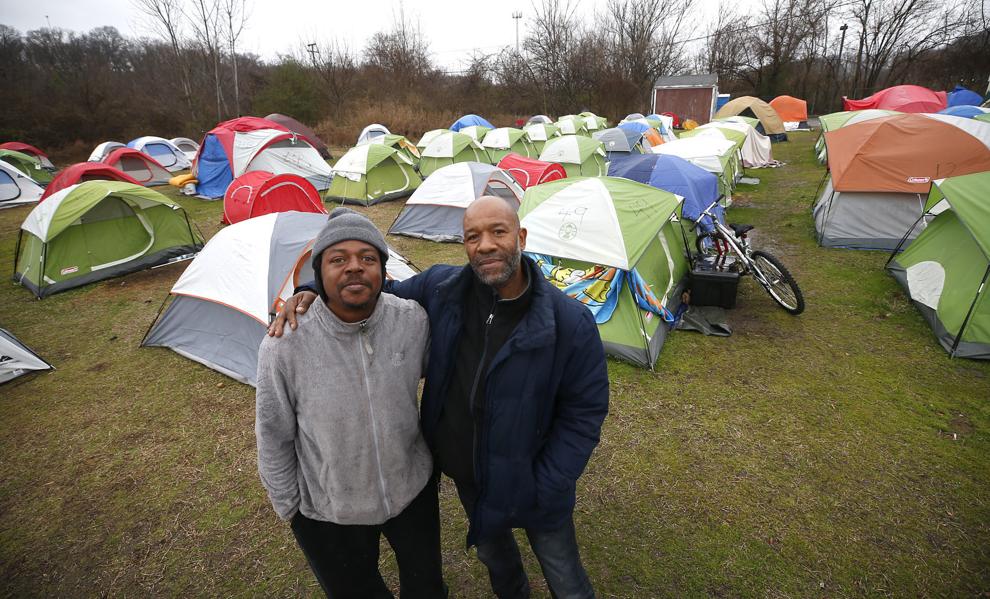 20200206_MET_TENT_AWE02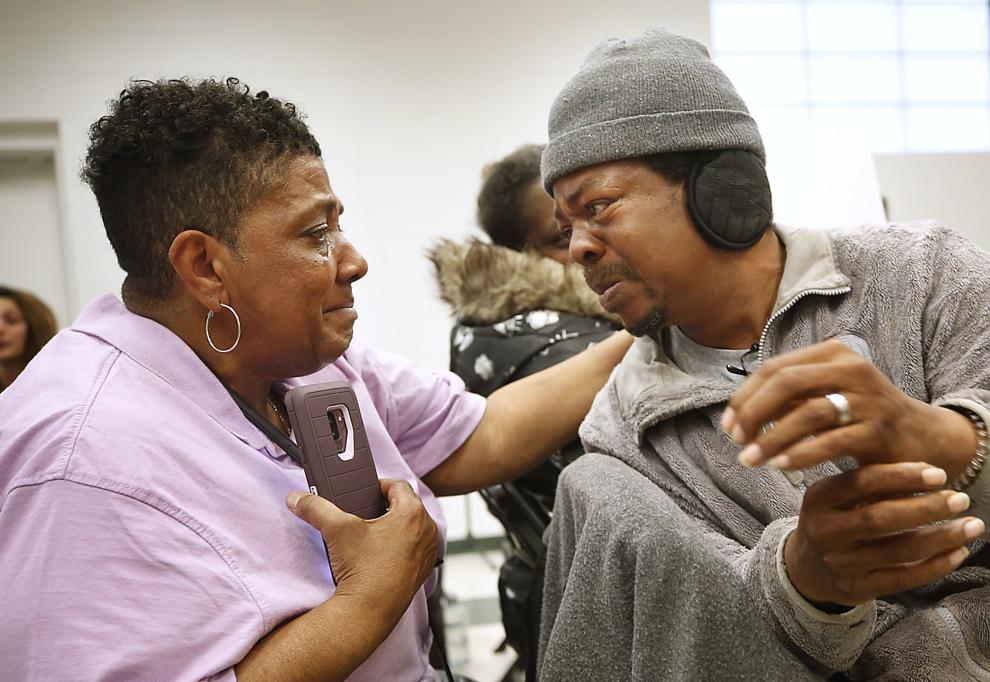 20200206_MET_TENT_AWE03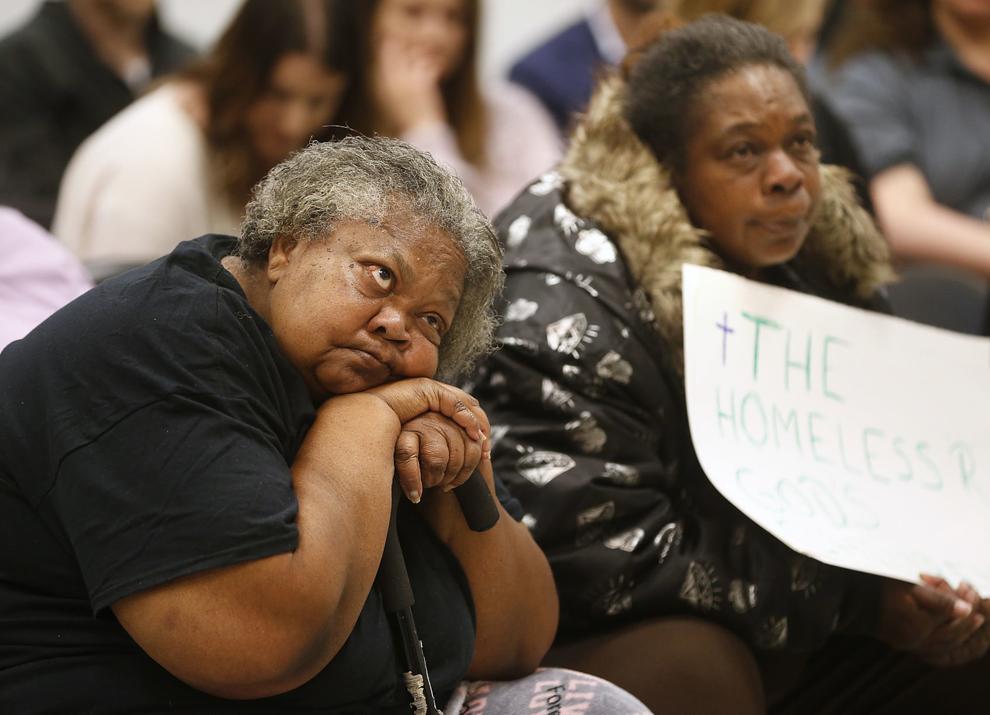 20200206_MET_TENT_AWE01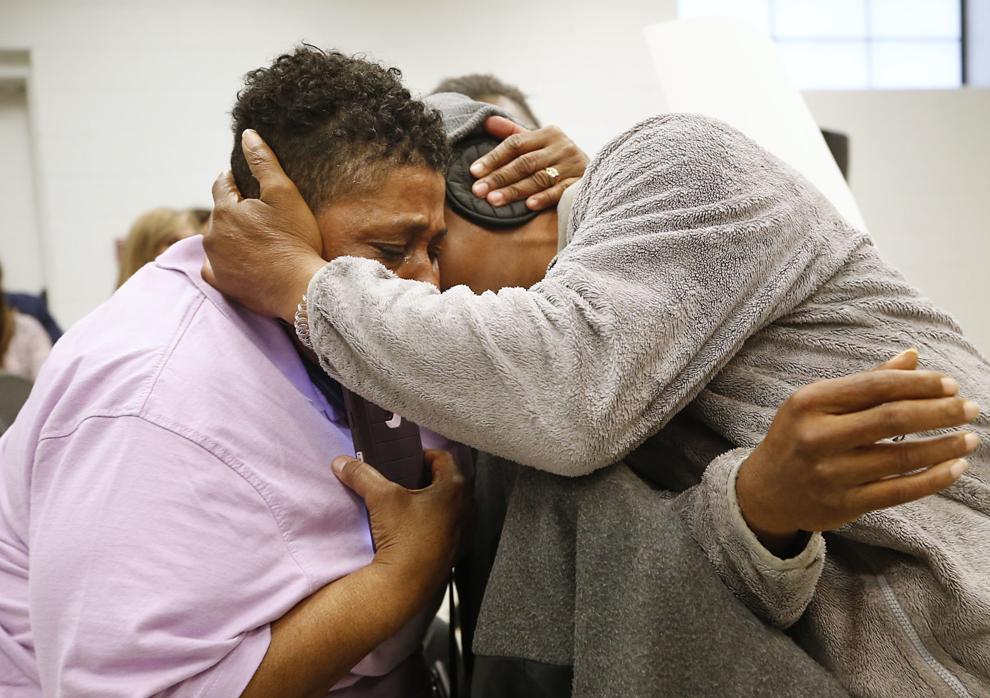 2020XXXX_MET_TENT_AWE01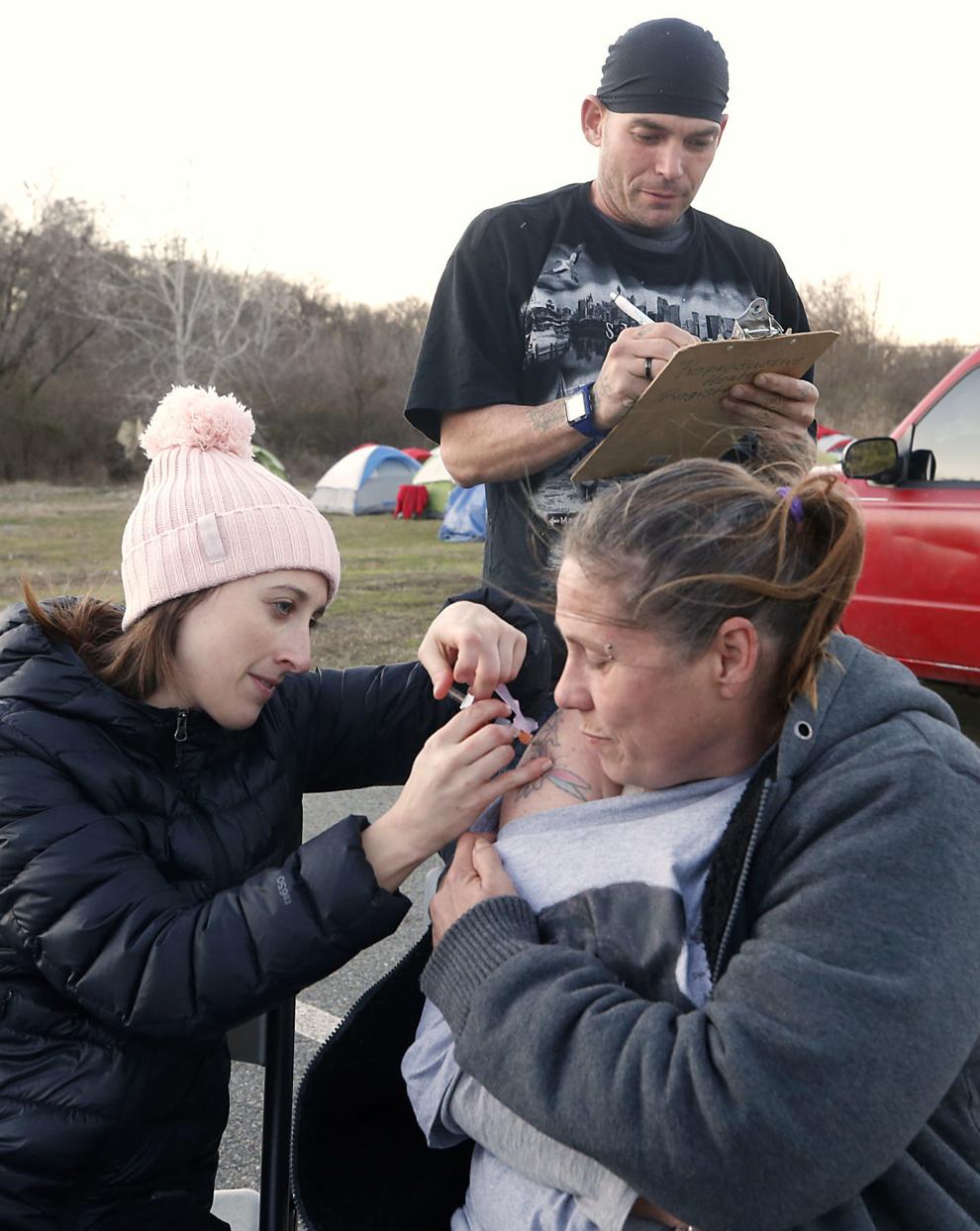 2020XXXX_MET_TENT_AWE03
2020XXXX_MET_TENT_AWE02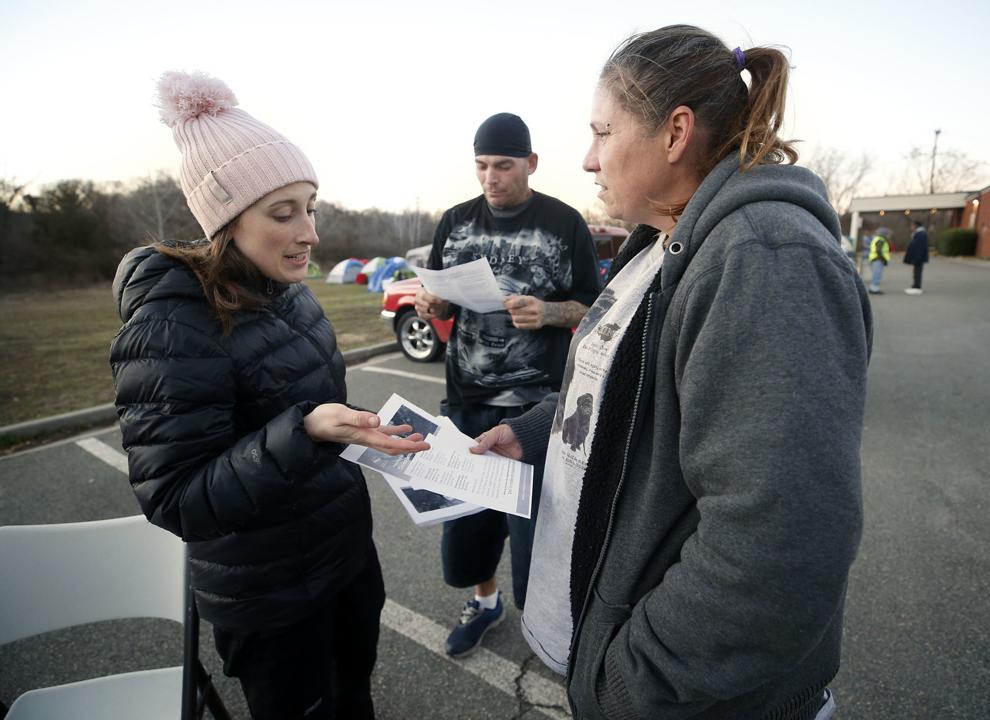 2020XXXX_MET_TENT_AWE04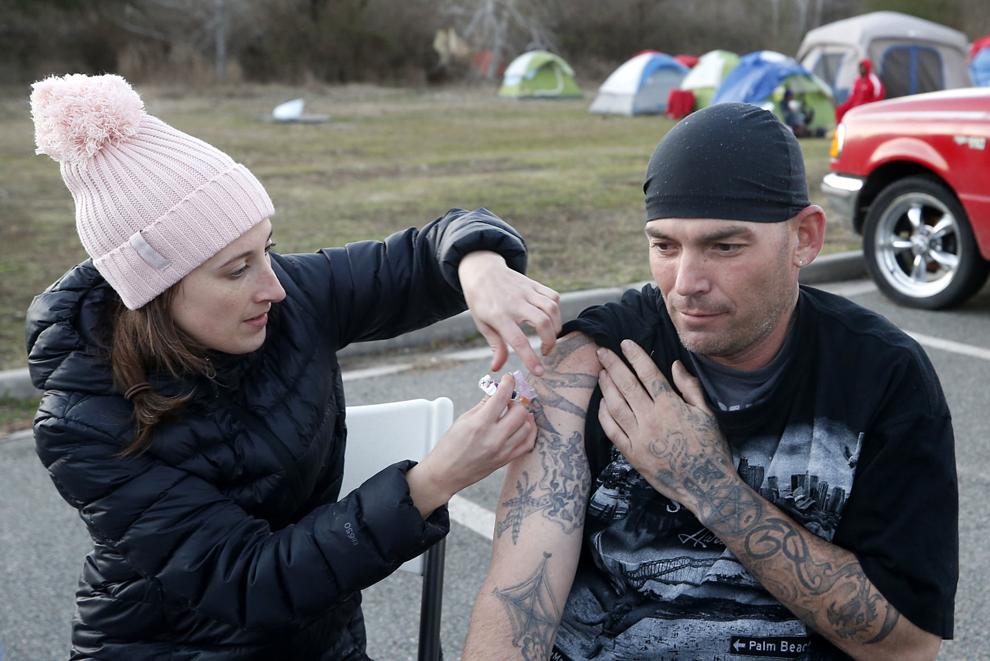 -- HIDE VERTICAL GALLERY ASSET TITLES --
(804) 649-6734
Twitter: @__MarkRobinson