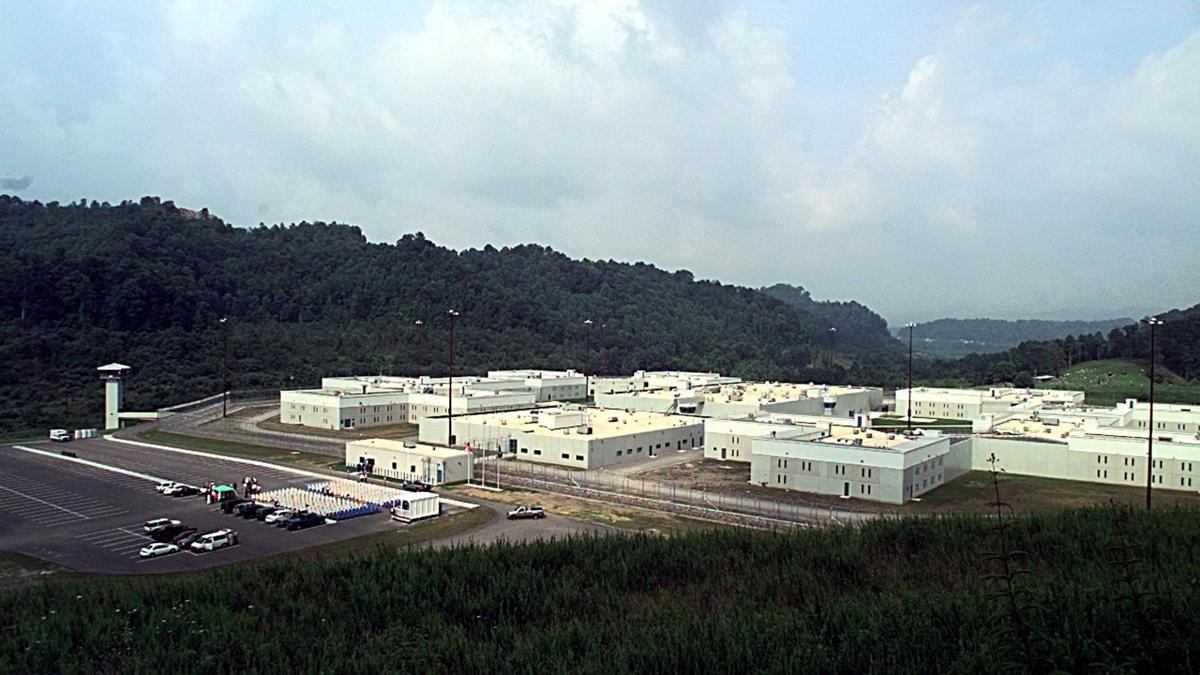 In January, a federal court ordered the Virginia Department of Corrections to create a language access policy after a three-year legal battle over allegations that the agency denied services to a non-English speaker that were designed to help him leave solitary confinement.
The DOC was required to adopt the language plan on or before June 15 and submit the final draft to the American Civil Liberties Union of Virginia, which sued the department in 2018 on behalf of Nicolas Reyes, a man formerly incarcerated at Red Onion State Prison who speaks only Spanish.
That did not happen. The new deadline was set for Friday, but at noon, ACLU spokeswoman Meredith Mason said the agency had yet to send the final version.
The department, however, supplied the 13-page policy — which DOC officials signed on Sept. 17 and Sept. 20 — to the Richmond Times-Dispatch late Friday morning. By 5 p.m., the plan was not publicly available online, where 287 of the department's operating procedures are linked and updated monthly.
Lisa Kinney, the agency's director of communications, said a draft had been developed by the initial deadline, but the department wanted to fulfill another part of the settlement first: hiring a systemwide "limited English proficient" coordinator.
"The person in this position will be implementing the procedure, of course," said Kinney, adding how the agency wanted the hire's input in the policy and that the ACLU was aware of that decision. "The process of hiring an LEP Coordinator was more time-consuming than anticipated, however, so we elected to go ahead and finalize."
Court documents also require the DOC to have an LEP monitor in every facility. None of these positions were filled as of Friday, but Kinney said interviews are ongoing in hopes of having "someone on board as soon as possible."
In a statement on Friday afternoon, the ACLU lauded the department's plan after receiving a copy of it from a reporter. Senior staff attorney Vishal Agraharkar noted how it's "designed to make sure all people who are incarcerated have access to the same services and opportunities — no matter what language they speak."
The lack of a standardized language policy across state agencies and prison systems in the past several decades contributed to a major information divide during the pandemic, leading to the General Assembly allotting $500,000 to the Office of Equity, Diversity and Inclusion to identify holes in language access across Virginia's departments.
But the Department of Corrections' new language plan is one of the first among state agencies to explicitly prohibit the use of the internet or machine translations such as Google Translate, promising the use of qualified staff members instead.
Despite the delayed launch, Kinney said Friday that the new policy — whose development included the consultation of the ACLU and attorneys at the U.S. Department of Justice and the Office of the Attorney General — "supplements and clarifies existing processes" but does not replace them.
Kinney said previous operating procedures already require health services to be made accessible in a person's language; disciplinary processes require incarcerated individuals to have interpreters and policies made available in Spanish; and, since 2015, the department has contracted with Kansas-based Propio Language Services to provide 24/7 access to on-demand Spanish interpretation.
"The Department, then, has continuously sought to accommodate inmates who cannot communicate in English," Kinney said. "VADOC has incorporated this mandate throughout multiple operating procedures, ensuring that non-English-speakers have full access to programming and services."
But the permanent language access policy is a direct result of the ACLU's lawsuit alleging Reyes was held in restrictive housing for 12 years, with no interpretation offered for mental health visits or to understand department programs — a requirement of the Civil Rights Act of 1964, which mandates any recipient of federal funding to take "reasonable steps to make their programs, services, and activities accessible" to anyone with limited English proficiency, regardless of immigration status.
Department spokespeople have repeatedly denied any wrongdoing.
Prior to Friday, none of the 287 links to operating procedures specifically detail language access plans. Of those, 34 are not available online. These largely include the agency's security measures, use-of-force policies and plans for emergencies.
Department officials have said many operating procedures are already translated into Spanish, but on a sheet outlining which policies, only 46 of the 287 are listed. That's 16% of the total.
Only one link is translated into Spanish online.
Mentions of language services also aren't included in every policy. In one procedure regarding "offender management" updated on Sept. 1, there's a subsection for languages stating that "the need to translate the Offender Disciplinary Procedure into other languages will be determined by the Offender Discipline Unit" and "all documents relating to a disciplinary offense or appeal shall be written in English."
A separate procedure outlining how incarcerated individuals can file grievances lists non-English speakers as "offenders with special needs" and said they "should be identified and the Institutional Ombudsman notified so that necessary services can be obtained prior to the institution's formal orientation." It does not specify how a non-English speaker or writer would file a written grievance — an issue partly driving the initial lawsuit since part of the program's requirement was journaling in English.
The new policy addresses this gap and notes the department's requirement to make the complaint form available in an imprisoned person's language. The plan also outlines how incarcerated individuals will be given "I Speak" cards to indicate their primary language for both spoken and written communication and the development of language needs assessment.
If translation of legal documents is needed, staff will use a document to provide the communication and any person needing interpreter services can complete a request form or tell a staff member.
As of Friday, all of the above documents were still being developed.
"As long as they are true to their word, we don't intend to go back to court," Agraharkar said. "We will be keeping a close eye on the policy implementation for non-compliance, but given the lack of any independent oversight over VDOC, and the fact that we do not have the ability to go into prisons and monitor them, it will be hard to know what's really going on."
Agraharkar said he's waiting for policymakers to pass "meaningful oversight" in the upcoming General Assembly session so those imprisoned can have their complaints "examined without fear of retaliation and without the expectation that their concerns will be ignored."
Until then, Agraharkar said, lawyers and advocates like the ACLU will have to rely on people incarcerated for further information as they've always done.
(804) 649-6103
Twitter: @sabrinaamorenoo