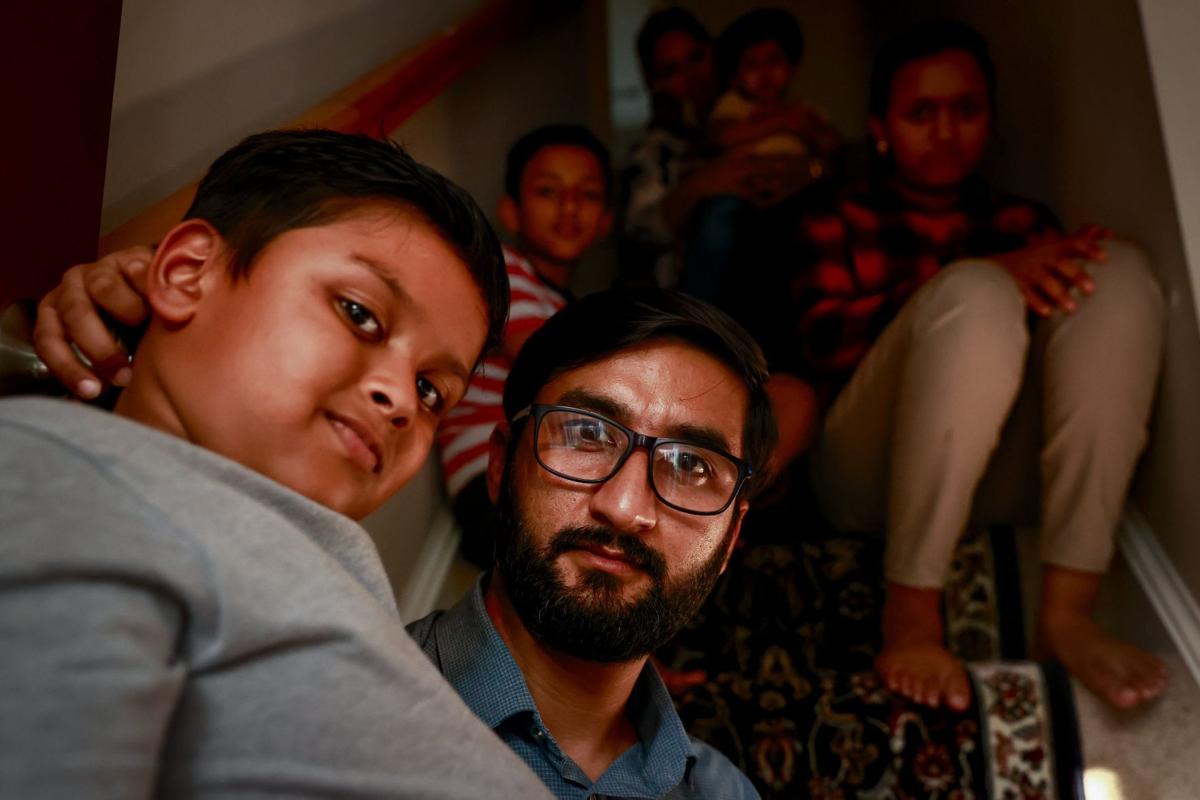 Arriving in Toyota pickup trucks, Taliban soldiers descended on Kabul, Afghanistan. They went house to house, knocking on doors and questioning residents. Fatima Ahmadi and her four children were holed up in the second floor of her parents' 12-room house near the heart of the city.
Meanwhile, in Chesterfield County, her husband, Raz, paced between the living room and kitchen, watching Sky News and keeping his eye on Facebook, where Kabul residents posted updates.
Just then, a WhatsApp message appeared on his phone. It came from a major in the U.S. Air Force, and it directed his family to make its way to Hamid Karzai International Airport in hopes of escaping Afghanistan.
"I need your families to move to the HKIA airport now," the message read. "They need to proceed to the NORTH GATE."
Raz called his brother-in-law to ready the car. Then he called Fatima. Prepare the kids, he told her. Leave your possessions behind and go.
With two other families, Fatima and her children packed into a pair of cars and drove onto the city's crowded and chaotic streets. A day earlier, the Taliban had seized Kabul. Now, their fighters, wearing long beards and turbans, were everywhere, carrying M-16 rifles.
Minutes after they left, another message arrived on Raz's phone, telling him the airport base was under fire and locked down. No refugees could get in.
Thousands of Afghans — many of them U.S. citizens and green card holders — swarmed the airport that week in mid-August in hopes of escaping the Taliban's rule.
Raz's family decided to keep going.
Born in Afghanistan, Raz was 18 when he started working with the U.S. Marine Corps as a translator. He grew up speaking Farsi but learned English as a teenager taking private classes.
The job paid well, but more importantly, it gave him an opportunity to help keep the Taliban away. His father always feared that if Afghanistan's residents didn't do enough, the Taliban would return.
Raz was proud of his work, and he wore his camouflage marine uniform off base, even though it was a risk. As a translator for high-ranking officers, he became a visible member of the American coalition, sometimes appearing on television.
He feared he had become a target for Taliban supporters, who still lurked throughout the country. He and his family moved several times, and in 2009, his sister's husband died in a suicide bombing while riding his motorcycle through an intersection in Herat province.
Deciding the risks were too great, Raz, Fatima and their two children moved to the U.S. in 2014. They eventually settled in Virginia and bought a colonial-style house in Chesterfield. Two more children were born in America.
In seven years, they had never returned to Afghanistan. With the Taliban encroaching, Raz, now 34, and Fatima, 33, decided this might be the last chance for their children to see their grandparents.
The family arrived in Afghanistan in June. Raz returned to the U.S. in late July and scheduled his family's return flight for Aug. 19. He later realized the Taliban were coming quicker than anyone expected.
Searching for earlier flights, Raz found none. Even single tickets were booked, let alone five seats together.
On Aug. 12, three days before the Taliban took Kabul, he called the office of Sen. Mark Warner, asking for help. Then he reached out to a linguist he worked with years earlier in Afghanistan. The linguist connected him to Rae, a U.S. Air Force major who was already working to get others out of Kabul. The Richmond Times-Dispatch agreed to identify Rae by her middle name because of the safety concerns for her work.
It wasn't Rae's job to get people out of Kabul. But she had trusted her life to translators when she was deployed there in 2019 and 2020. As she saw it, the concept of "leave no one behind" applied to Raz and his family, too.
Raz sent her pictures of their passports, and she forwarded them to the Marines at the base, though she's not sure they ever arrived. Rae connected with a person who had just been evacuated, asking how refugees could escape.
In the mid-afternoon of Aug. 15, Fatima left her parents' home, walking through the neighborhood to catch a cab. She wanted to go to the Mohebzada market to buy silverware to take home to America. Then her brother called her on the phone. He had just seen a Taliban soldier outside a beauty salon, painting over images of women not wearing hijabs and their heads exposed. The Taliban was in Kabul.
Fatima turned back in a panic and ran home.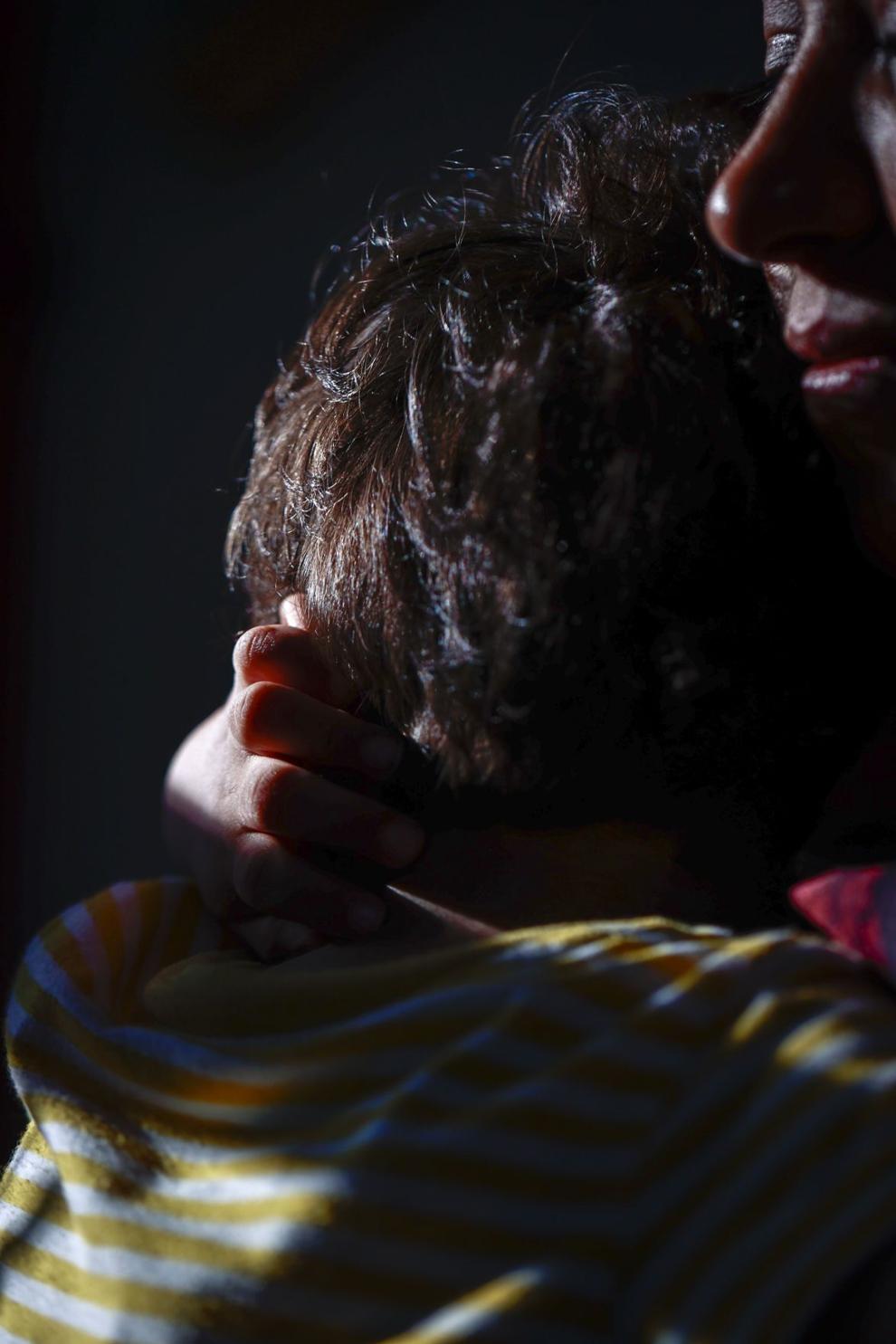 More than 7,000 miles away in Colorado, Rae was sitting in her home office. She messaged with contacts who were in the Kabul airport and others who had already been evacuated. Other Afghans outside the airport gates sent pictures, videos and assessments of what was happening.
Rae's sources told her that the security forces were stable at the north gate. Some refugees were actually making it through. But there was heavy Taliban presence at the Abbey gate. And the south gate, breached by 8,000 people earlier that day, had closed.
Rae paused a moment and considered the risks of sending women and children into the violent muddle. Conditions were changing moment to moment. She called two confidants to ask their advice, but they didn't answer. So she listened to the feeling in her gut: Now was the time for Raz's family to go.
"Very little to no luggage," Rae wrote in WhatsApp. "This is very much get out of country."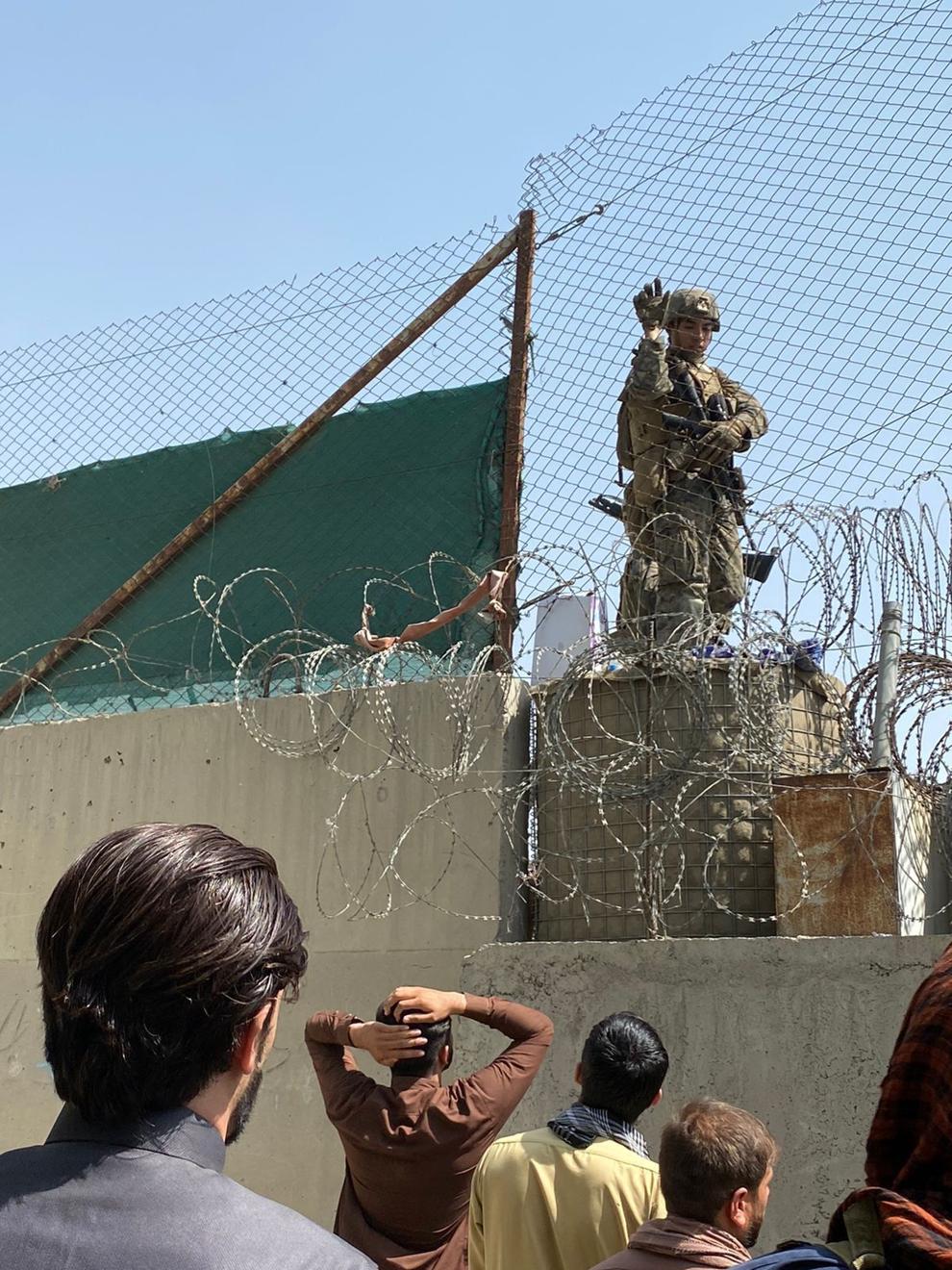 There were nine evacuees — three women and six children — and six of their relatives to deliver them to the airport. They packed into a Toyota Corolla and a minivan and drove northwest, away from the main road.
Fatima loosened the hijab scarf around her head and covered her face, submitting to Taliban custom for women.
The streets were full of traffic, stopped by Taliban checkpoints. The soldiers stopped each car, asked the men to exit and questioned them. Khairi, Fatima's brother, told the guards his family was traveling to visit family. Khairi asked that he be identified by his last name only, because much of his family remains in Afghanistan.
Raz instructed his children to keep silent. If they spoke English, they would be identified as Americans. If they spoke Farsi, their accent would give them away as outsiders. Fatima concealed her children's passports. Essential to getting into the airport, the passports also identified them as American sympathizers. Fatima is a green card holder, and her children are U.S. citizens.
Minutes later, Taliban soldiers shot at the airport, forcing the Marines to close the north gate. Raz's family considered turning back. But Rae advised they keep going, proceeding with extreme caution.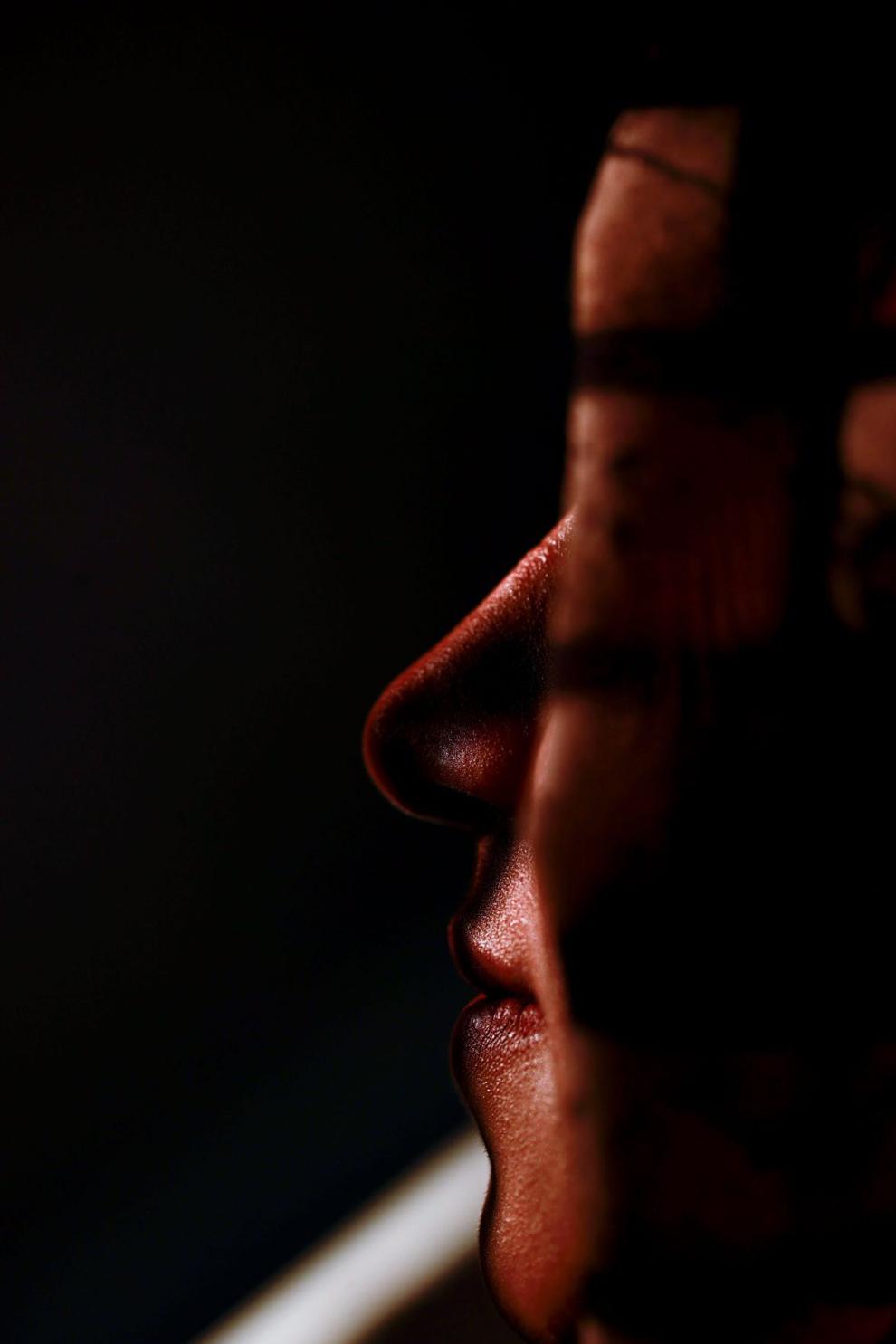 They arrived to find chaos at the gate — 1,000 people trying to make it through a single-file revolving door. The walls were tall and thick, reinforced with dirt and rocks, laced with barbed wire at the top.
Taliban guards nearby fired their rifles into the air in hopes of dispersing the crowds. Khairi took out his phone to film one, but when he was spotted, the guard charged him and slugged him with the butt of his rifle. Eventually, American forces reopened the gate.
Fatima and her kids pushed into the crowd, asking others to let her through, yelling for help. Others in the crowd were not American citizens or green card holders and had little chance of making it through. The mass of humans was so dense, their 2-year-old son fainted, forcing them to retreat to the back of crowd.
Raz told his son Milad, 11, to hold his passport over his head and shout to the Marines that he was a U.S. citizen in need of help. Milad shouted, but his voice couldn't be heard over the din.
The husband of another family traveling with them was ready to quit. "I withdraw," he messaged the others. But Raz was undeterred. "I don't want to hear no," he told them.
Again, they pushed to the front, and this time, Fatima was ushered through the gate. Shortly after, the rest of the group made it through, Khairi and the other men remaining in Afghanistan. Four hours after they left their home, they had made it to safety inside the airport.
"If they had waited another day," Rae said later, "they wouldn't have made it."
Around midnight Tuesday morning, they boarded a C-17 Globemaster III cargo plane, the hundreds of refugees crammed together, seated on the floor, holding on to handles to balance themselves. They did not know where the plane would land.
The C-17 touched down three hours later in Qatar, where they waited another day. After a 16-hour flight to Dulles International Airport outside Washington, D.C., Fatima called her husband. Raz was smoking a cigarette in the backyard, though he tried quitting before. Raz got in his car and drove north on Interstate 95.
Though his family escaped, Raz didn't get everyone out. His brother is still there, even though he also worked for the U.S. military. Three nights after Fatima and the kids escaped, the brother went to the Abbey gate in hopes of gaining entry. After hours of trying, he gave up and went home. Two hours later, a suicide bomber detonated in that spot, killing more than 100 people.
Missing his turn at the Dulles airport, Raz circled around. Then he saw his family waiting in the arrivals area, outside the concourse, wearing the same sweaty clothing as three days earlier. He parked and wrapped his arms around them.
A week later, Raz's three oldest children, including their 13-year-old daughter, Sonam, started school.