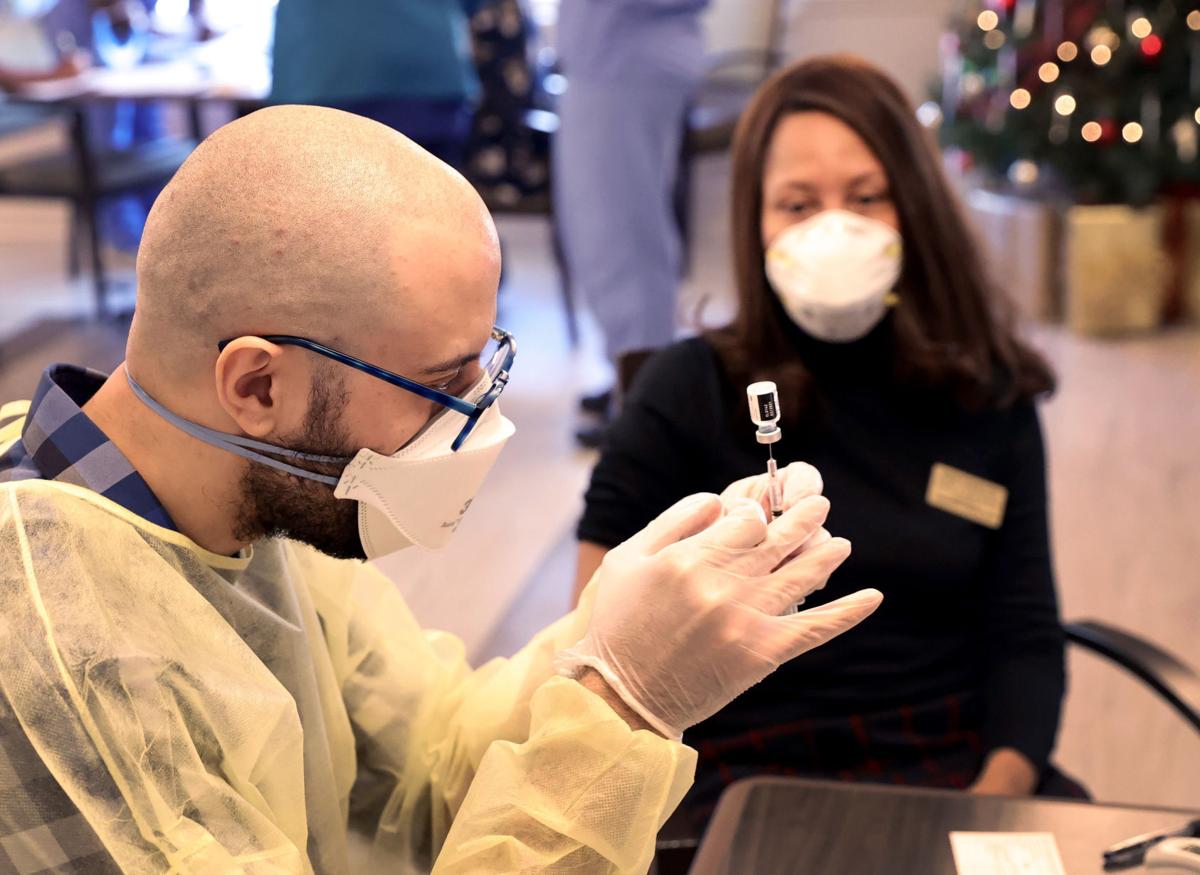 Nearly 6,000 people who aren't yet eligible for the COVID-19 vaccine were able to register for a vaccination appointment after a Henrico County scheduling system sent them a sign-up link by accident.
Those sign-ups represent more than half the total number of residents from across the city of Richmond and Goochland, Hanover and Henrico counties who flooded the site Thursday night and forced the demand to far exceed the 6,000-dose supply allotted for schools and public safety workers in an upcoming vaccination event.
Those who are not yet eligible will not be able to receive the vaccine. The error means officials will have to re-register those who are eligible and tell those who aren't that they will have to wait.
"It's going to be tough for people to hear that they thought they were signed up but aren't eligible," said Tony McDowell, Henrico's deputy county manager for public safety, to the county's Board of Supervisors on Friday. "We're going to have to notify them that the registration process went sideways."
Nationally, vaccine registration technology has failed in states' attempts to speed up distribution by hampering people's attempts to sign up or find where they can get shots. Counties in Texas, Florida and Michigan had their websites crash after thousands overwhelmed a portal that could not sustain the traffic. Older adults have voiced concerns about difficulties in navigating non-user-friendly platforms, and clogged phone systems mean lengthy wait times.
In a statement to the Richmond Times-Dispatch, Ben Sheppard, Henrico's director of public relations, said the locality will be establishing a verification process moving forward.
Since no official vaccine registration system exists as Virginia heads into phase two, which more than triples the number of people eligible for the vaccine, localities like Henrico have had to launch their own. Its current system could not line up people according to priority levels.
Sheppard added that law enforcement agencies and local school districts will be reviewing the names of employees who registered to make sure they meet the criteria, and fill available slots with eligible workers if they don't.
"There has been confusion because people thought the clinic for law enforcement and schools was open to the general public," said Sheppard, noting the event is sponsored by Henrico and surrounding counties with assistance from the Virginia Department of Health.
This is separate from the VDH's vaccination clinics for other groups that fall within the first and second phases, which include other front-line essential workers in correctional facilities or homeless shelters and people 65 and older.
On Friday, VDH spokesperson Cat Long said the agency is not expecting the system error to affect phase two vaccine distribution for local health districts. Long added that Richmond and Henrico are ordering 13,000 COVID-19 vaccines for next week, with 6,000 going toward Henrico's vaccination clinic.
But that number hinges on the federal government, which determines how much goes to each state.
"So our teams remain flexible," said Long, adding that the local health districts plan to distribute 7,000 vaccines. "If we receive more than the 7,000 we are planning, we will work quickly to create appointments, register folks and distribute those vaccines. None of our vaccine shipments have stayed on the shelves for longer than 7 to 10 days, which we see as a success."
Richmond and its surrounding counties are moving into the second phase starting Monday, but will be vaccinating only the first three categories prioritized under VDH guidelines to limit strain on resources: police, corrections and homeless shelter workers, and teachers.
The localities will include those 65 and up in the coming weeks following state guidance announced Thursday.
To register for the first or second phase of vaccinations in the Richmond area or learn about vaccine eligibility, go to vax.rchd.com.
(804) 649-6103
Twitter: @sabrinaamorenoo