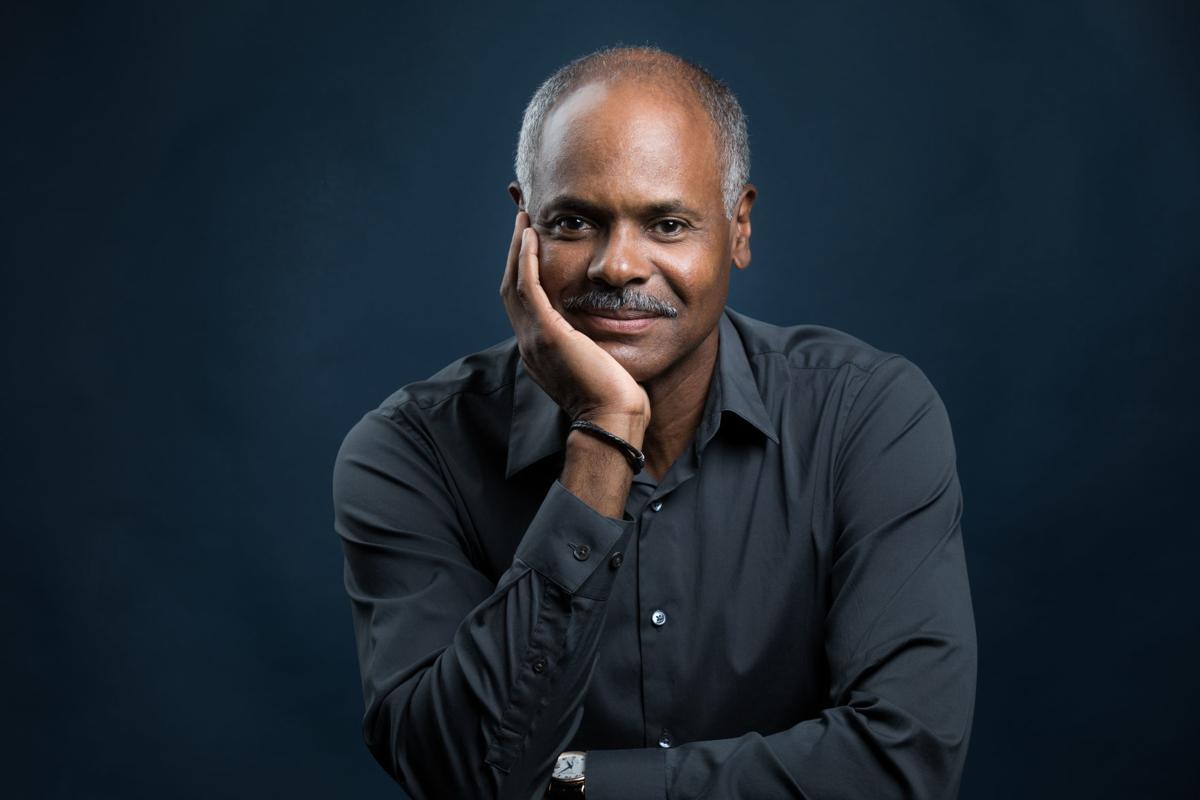 A 12-year-old black girl at a Washington, D.C., boarding school was bullied for her love of learning before committing suicide.
The parents of a middle school honor student sued a South Carolina school district, alleging that educators were unresponsive as their daughter was bullied, assaulted, and called an "Oreo" and "wannabe white girl" — becoming so distraught that she ate lunch in a bathroom stall.
A 9-year-old black girl in Alabama hung herself after being bullied over her friendship with a white boy she rode with to school.
Those headlines and others informed "The Emancipation of Evan Walls," by novelist Jeffrey Blount, an Emmy-winning news director and alumnus of the Robertson School of Media and Culture at Virginia Commonwealth University. Blount is scheduled to discuss the book at 7 p.m. Wednesday at VCU's James Branch Cabell Library.
His book, set in the late 1960s and early '70s in the fictional Virginia town of Canaan, is about a young person whose ambitions, academic and otherwise, have outgrown his racially divided community and led family members and others in the black community to question his blackness.
Blount, author of two previous novels, "Almost Snow White" and "Hating Heidi Foster," lives in Washington, D.C., with his wife, Jeanne Meserve, a former CNN reporter. The couple met during their stint at WTVR in Richmond. His brother, Brian Blount, is president of Union Presbyterian Seminary.
Jeffrey Blount, who is from Smithfield, said the book is based partly on his own experience, but adds that his parents were pro-education.
"I had experienced the issue of 'acting white' in my life, but it isn't what drove me to write the book. It was the experience of a young boy I wrote about that was the catalyst."
That youngster from public housing, not unlike Blount's protagonist, wanted to be educated; his family wanted him to stop making trouble.
"All of these stories come together to illustrate a problem within the African American community," Blount said. "I am happy that it's not just my story I'm writing about," but a broader one.
"I created Evan Walls to represent all of these kids. I wanted to illustrate how painful it was for children in this situation. I wanted to show the scars that occur from this that kids carry their whole lives."
This problem, he says, is rooted in systemic racism. Blount, who attended segregated schools until the fifth grade, noted that black educators were often fired or demoted after desegregation. Racial bias in academic placements pitted black students against one another for the few slots deemed available to them. Resentment festered.
"If one or two of you ended up in the top track, you were considered an 'Uncle Tom,' " Blount recalled. He added that matters could get worse if that student forged friendships with white students.
Blount says these attitudes, as contradictory as they might seem, can be born out of fear, with parents trying to protect their children. Historically, he said, "Black ambition extracted a price in white spaces."
In the book, Evan puts his parents in a position where his success results in them struggling to remain a part of the black community.
"Their son is kind of a disgrace to them, and he keeps holding them up to ridicule," Blount said. He calls it "a very complicated story about Evan's dream and the shackles of racism that cause us to act in ways that hurt ourselves."
The reality of children killing themselves because they were accused of "acting white" hardened his resolve to confront this issue, however controversial.
"This is something we can do to save ourselves," he said.
Blount also praised the decision by the ABC sitcom "Black-ish" to talk about colorism and light-skin privilege in the black community and cited it as an inspiration.
"In the end, they talked about why they chose to do that. It's because nothing gets fixed in the shadows," he said. "That's why I wrote this book: to get it out of the shadows."
(804) 649-6815
Twitter: @RTDMPW