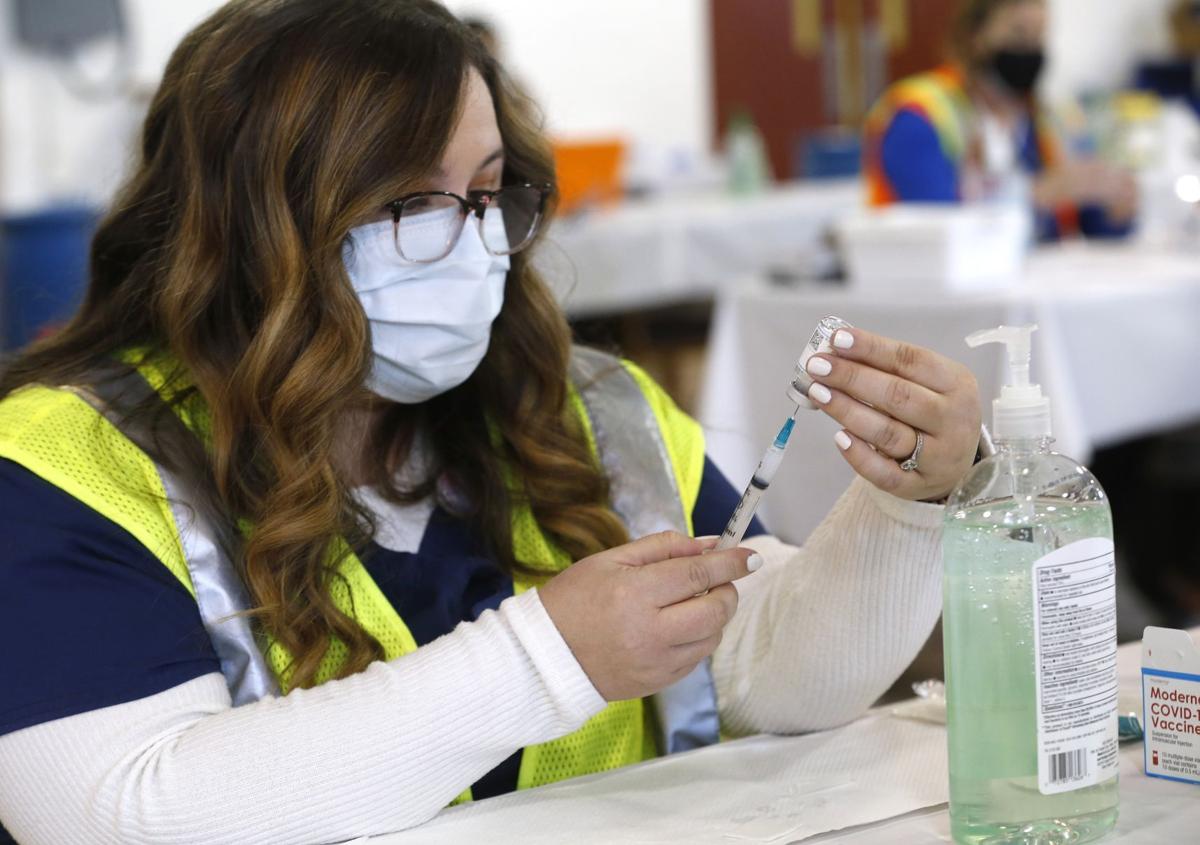 Starting Wednesday, every vaccination clinic in Richmond and Henrico County will be open to walk-ins.
This marks a major turnaround from last month when demand outpaced available supply, making it a slim possibility for the health districts to feasibly do so outside of smaller events.
The first walk-up clinic was on April 22 for immigrants and refugees in an effort to boost vaccine access for those populations. About 500 Moderna shots were available. Since then, more slots have gone unfilled as demand across the state wanes.
While scheduling an appointment is no longer required, residents can still make one online at vax.rchd.com or by calling the local call center at (804) 205-3501.
Amy Popovich, nurse manager at the Richmond and Henrico health districts, said the decision was made due to multiple factors: significant progress in the vaccination effort; increased supply; more access points through pharmacies and doctors' offices; and some remaining skepticism.
"Because of this, we can be less reliant on our registration systems," Popovich added. "We can accommodate more individuals at our events who do not have an appointment scheduled in advance."
Chickahominy Health District, which includes Hanover County, has been offering walk-ins at the majority of its clinics for more than a month, but appointments can still be made. All Chesterfield Health Department vaccination events also allow walk-ins, with mobile clinics launching Thursday.
COVID-19 vaccines are free and available to anyone regardless of immigration status or whether an individual has health insurance. Text GETVAX to 438829 or VACUNA to 822862 to find vaccines nearby.
Monday-Saturday until May 29
Virginia State University
Time: 8 a.m. to 5:30 p.m.
Vaccine: Pfizer and Johnson & Johnson
Fairfield Resource Center
Where: 135 Junction Drive, Ashland
Vaccine: Moderna and Johnson & Johnson
Goochland Central High Cultural and Educational Center
Where: 2748 Dogtown Road, Goochland
Virginia Union University
Where: 1359 W. Graham Road
Where: 7635 Egypt Road, New Kent
What time: 9 a.m. to noon
Where: 135 Junction Drive, Ashland
What time: 9 to 11:30 a.m. and 1 to 3:30 p.m.
Where: 4313 Crutchfield St.
Where: 600 E. Laburnum Ave.
Peter Paul Development Center
Where: 4313 Crutchfield St.
Vaccine: Johnson & Johnson
Where: 600 E. Laburnum Ave.
Virginia Union University
Where: 1359 W. Graham Road
(804) 649-6103
Twitter: @sabrinaamorenoo