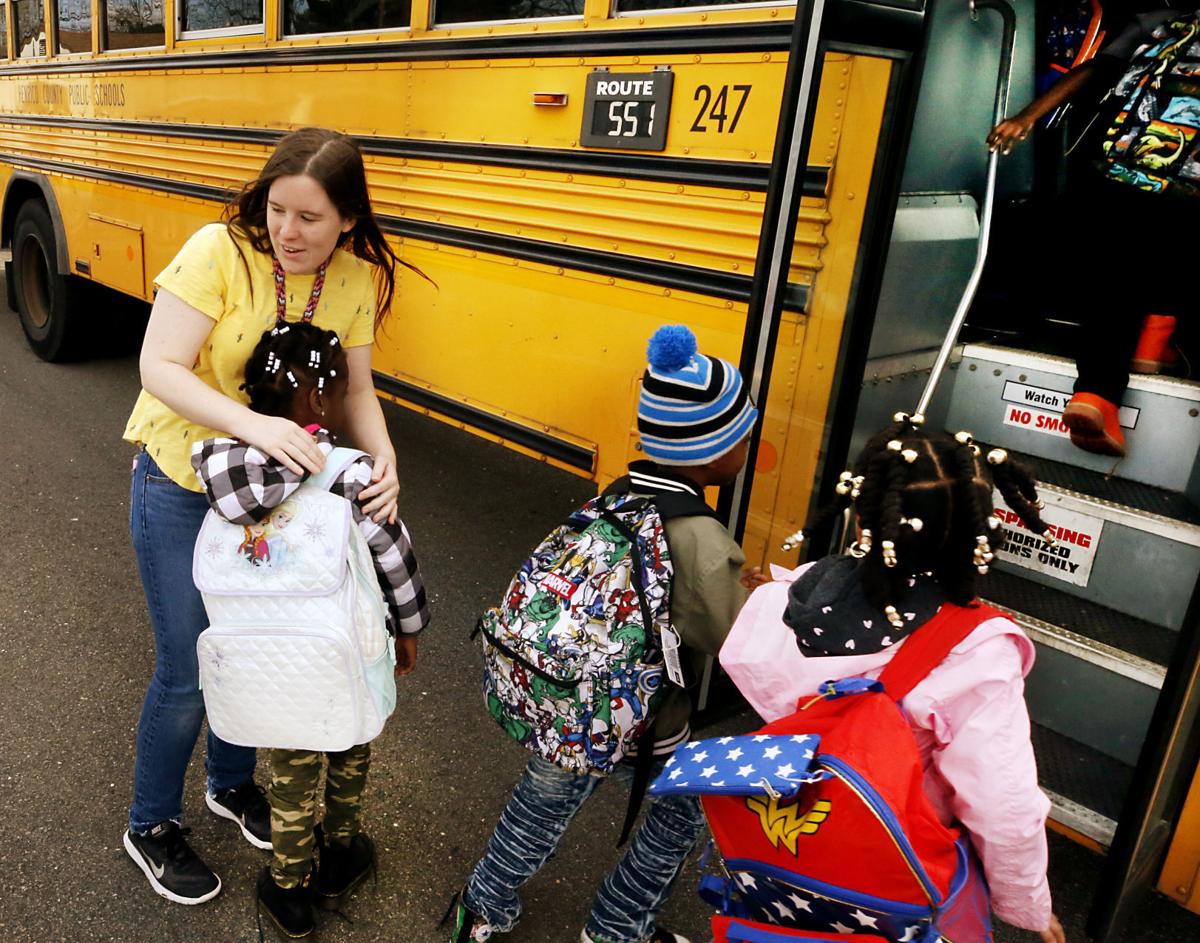 Before Henrico County Public Schools announced the temporary closure of Varina High School last week because of two confirmed cases of COVID-19 there, school officials warned several employees and student families that they may have been exposed to the disease at three other schools.
School officials directed them to self-quarantine or take precaution, but the division did not inform the general public or the communities of J.R. Tucker High School and Tuckahoe Middle School when employees at each school tested positive. It also did not notify teachers and families at Ratcliffe Elementary School after directing an employee there to self-quarantine after a suspected exposure to the disease in the community.
With Richmond-area schools set to begin the academic year next month, recent exposures are testing how local divisions will disclose COVID-19 case information to school communities and the broader public.
"Communications will be made on a case-by-case basis and depend on facts that will likely vary from one unique situation to the next," said Henrico schools spokesman Andy Jenks. "As school resumes, we certainly intend to be very open with our messaging and do everything appropriate to keep our communities informed."
Though Henrico, Richmond and Chesterfield County students will continue online learning for the first nine weeks or first semester of the year, school officials in the counties plan to gradually phase students back into schools this fall. Meanwhile, about 60% of Hanover County students will be back in schools when the year begins; the system allowed families to choose to send students back into classrooms.
Under Virginia Department of Health policy, local health districts must defer to businesses and public institutions if they wish to disclose positive cases to the general public. As the disease began to spread this spring, some nursing homes and long-term care facilities, which are prone to outbreaks, withheld information about confirmed cases, prompting concern from family members of those in their care.
Canterbury Rehabilitation & Healthcare Center in Henrico, which had lost 51 residents to the disease by early August, chose to release information about the outbreak there. It didn't have to.
Del. Mark Sickles, D-Alexandria, said he intends to file legislation in the General Assembly's upcoming special session to require the disclosure of cases in such facilities. In an interview Friday, he said he is considering whether to expand the scope of the bill to include schools and other public places.
Megan Rhyne, executive director of the Virginia Coalition for Open Government, said she thinks schools should be required to disclose positive cases.
Richmond Public Schools, which will begin the school year virtually Sept. 8, has had at least three cases of COVID-19 that caused different sites to shut down.
In May, Gregory Muzik, the principal at Mary Munford Elementary School, said he likely got COVID-19 at a computer distribution event at the elementary school. He said his wife also contracted the virus and took months to recover.
In June, two Richmond school division employees at Broad Rock and G.H. Reid elementary schools tested positive for COVID-19, disrupting summer meal distribution service at those schools. In each case, Superintendent Jason Kamras notified the Richmond school community.
At the end of May, Henrico also informed the Longan Elementary School community that an employee who had recently worked at a meal distribution site there tested positive a few days later. The notification advised people who went there on May 22 to consult health guidance about potential exposure. The school division did not disrupt meal distribution after consulting the health department.
Officials from the Chesterfield and Hanover school districts did not respond to questions Friday about whether there have been recent cases in their schools. Health plans for both districts say they will notify their local health districts when there are positive cases.
Dr. Danny Avula, executive director of the Richmond and Henrico Health Districts, said it could be helpful to combat rumors about potential cases if the school district and local health officials were to disclose each positive case. On the other hand, though, he said it could lead to more fear if every case is reported.
He said he does not think broad community notification is necessary if health officials find that early intervention or little close contact with others limited exposure to a few people.
"We'll look at each case to determine if there was actual exposure to a larger circle of people," he said. "Decisions are dependent on degree of interaction."
On Wednesday, the Henrico school division announced that Varina High School will remain closed through Monday after two employees tested positive.
The following day, Jenks confirmed that an employee at Tuckahoe Middle School and at the English as a Second Language Welcome Center at Tucker High School had tested positive. He said an employee at Ratcliffe Elementary also self-quarantined after learning of an exposure to the disease outside of the school.
Jenks said only people who were in close contact with those employees were informed. He said there was no wider notification because there are only a few people occupying those buildings.
"While building closures are certainly going to result in community notifications, there are other examples where it's appropriate to more specifically notify the actual individuals who may be directly and indirectly impacted," he said.
In each of the recent cases and in accordance with the school division's health plan, the school division consulted local health district officials about whether to close the schools.
(804) 649-6178
Staff writers Kenya Hunter and Jess Nocera contributed to this report.