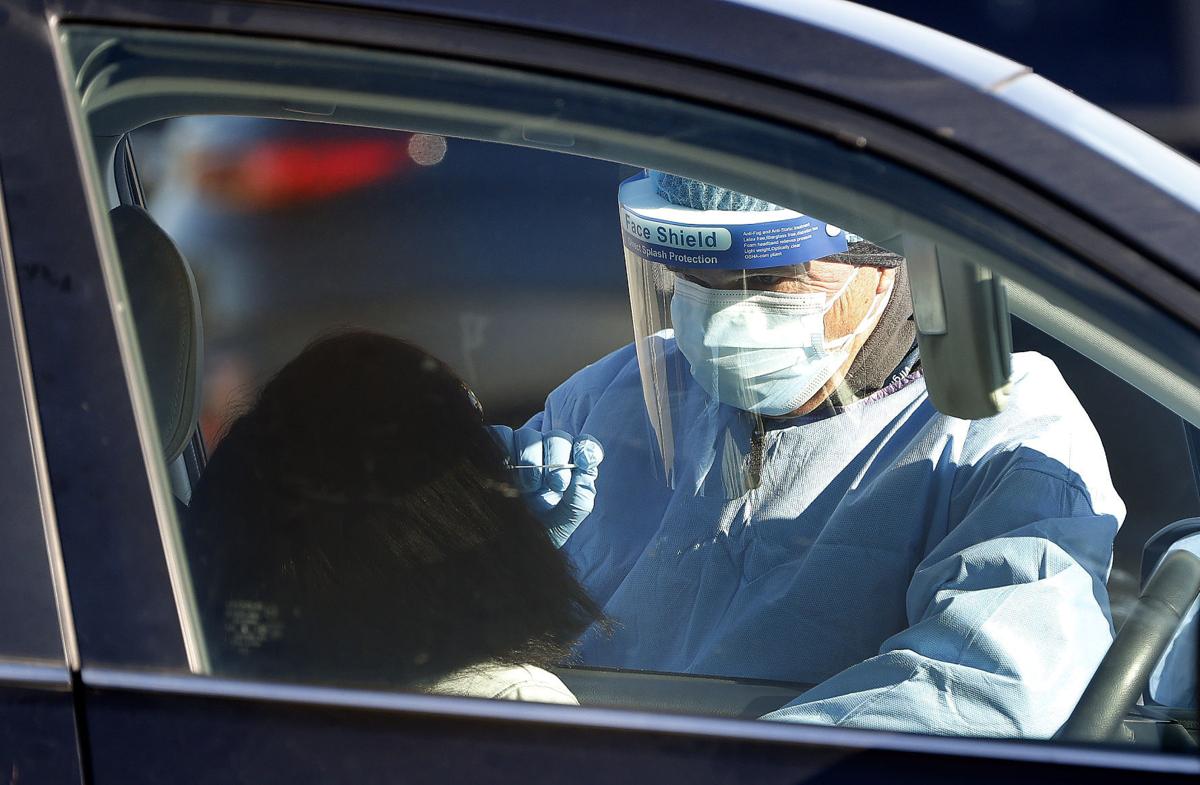 In Richmond and Henrico County, coronavirus cases among Latinos have been at least twice their share of the population. Latinos are barely 3% of vaccinations within these localities, according to health district data.
Ongoing discrimination in medical care, lack of transportation to vaccination sites, limited internet access to sign up for appointments and living in neighborhoods without pharmacies remain obstacles that block vaccine access for Black and Latino neighborhoods.
So do vaccine eligibility rules that prioritize residents ages 65 and up when only 5% of Latinos in Richmond and Henrico fall into these groups.
Like most of Virginia, half of the local health districts' allocation goes to people 65 and older, largely due to the disproportionate impact of the pandemic: They account for half of the state's COVID-19 deaths.
Nationally, the APM Research Lab found Latinos were about 2.5 times more likely to die from the virus than Asian or white residents when accounting for age and population.
This means younger Latinos are dying from the virus despite their youth, a factor deemed to offer protection against COVID-19.
Yet on average, white residents are roughly 70% of Richmond and Henrico's vaccine recipients. This is nearly 20 percentage points higher than their portion of the population, which skews toward a higher life expectancy.
Vaccinating the rest of phase two — which includes people ages 16 to 64 with underlying health conditions — will likely help widen access, said Amy Popovich, nurse manager at Richmond and Henrico health districts in a Thursday media briefing. Expanding the eligibility could happen within a few weeks, and would include farmworkers, grocery store clerks and bus drivers. In Richmond, nearly 80% of GRTC employees are Black.
Recent additions to phase two from the Virginia Department of Health include faith leaders and cleaning staff.
In Virginia, about 42% of janitorial workers are Latino, according to the Commonwealth Institute. Black and Latino faith leaders have also been on the frontlines, integral in building trust among underserved communities and working with Richmond and Henrico to establish vaccination sites.
Popovich said that the localities are also looking at high-risk ZIP codes identified by the Centers for Disease Control and Prevention's Social Vulnerability Index and have shifted part of their vaccines toward refugee, immigrant, Black and Latino communities for nearly a month.
Bon Secours Care-A-Van has helped in launching mobile vaccine clinics, with one outside of Sacred Heart Center, a nonprofit focused on Latino families in the Richmond area.
Next week, vaccine shipments headed toward Richmond and Henrico will increase to 10,180. For about a month, the health districts were receiving a steady 6,300 weekly doses.
Popovich said that's another avenue through which the localities can increase their capacity and prioritize high-risk populations. Soon, Virginia is expected to shift its distribution model, with more weight given to health departments seeing high COVID-19 hospitalizations and deaths among Black and Latino residents ages 65 and up.
Though in recent weeks, Dr. Melissa Viray, the health departments' deputy director, said numbers are dwindling among Latinos. Viray partially attributes this to an intentional hiring of more bilingual contact tracers, researchers and community health workers.
The next push is a permanent vaccination site expected to launch in South Richmond sometime in March.
More people have received at least one vaccine dose — 13.7% of the state's population — than have been infected.
At least 543,394 Virginians have been fully vaccinated, nearly surpassing the state's total number of COVID-19 cases in the past 11 months. As of Thursday, the state's caseload was 570,982.
This is eight times the number of residents fully vaccinated a month ago. For total doses administered — more than 1.7 million — the amount of shots given has more than tripled.
Virginia's daily average of doses administered is at 32,569. Last week, the number was about 35,000. Though last Wednesday, Virginia administered 53,691 vaccines and almost 41,000 on Saturday.
Virginia recorded 2,036 new cases on Thursday. While an increase from Wednesday, the case average over a seven-day period continues to decline for the second consecutive week.
Last month, Virginia was averaging 4,581 infections per day, more than double Thursday's report.
More than 7,963 Virginians have died from the virus as of Thursday, a nearly 156-death increase from Tuesday. The state is averaging 125 deaths per day, but the concerning jump is due to the processing of death certificates following the holiday surge, according to the Virginia Department of Health.
Hospitalizations fell to 1,488 patients on Thursday, according to the Virginia Hospital and Healthcare Association. That's 76 fewer from Tuesday.
The state is averaging 1,575 people hospitalized in a single day. Last month, there were nearly 3,000.
Richmond has had 14,678 cases, 677 hospitalizations and 174 deaths. Chesterfield County has had 23,312 cases, 776 hospitalizations and 269 deaths.
Henrico County has had 21,186 cases, 852 hospitalizations and 438 deaths. Hanover County has had 6,600 cases, 251 hospitalizations and 119 deaths.
(804) 649-6103
Twitter: @sabrinaamorenoo