Police encircled Capitol Square with silver barricades. They blocked roads with dump trucks and closed nearby streets. Officers held zip tie handcuffs and some watched from rooftops.
The FBI had warned that far-right extremists were planning to march on state capitols, but Monday's protests in Richmond were limited to lines of cars parading through Richmond and 100 or so heavily armed Second Amendment supporters standing in the streets downtown. Last year, an estimated 22,000 gun rights supporters flooded Capitol Square and the area around it for "Lobby Day," an annual event for groups seeking to influence the General Assembly.
Richmond was prepared for chaos that never materialized. As of Monday evening, Richmond police had made no arrests related to protests.
Police had posted signs announcing "firearms prohibited beyond this point." But the Richmond Police Department backtracked Monday with a Twitter post that said guns are allowed in public and that the ban applies only to gatherings that require a permit. That decision drew questions about fairness after the only person charged with a weapons violation was a Black man. Several organizations had their permits declined for Lobby Day as authorities fortified the Capitol.
One such sign had been riddled with bullet holes and was handed to Mike Dunn, a 20-year-old member of the far-right fringe group Boogaloo Boys and Second Amendment advocate. Dunn took the sign and dropped it over the barricade at the feet of a group of officers.
"We are here openly defying these laws, these unconstitutional city ordinances," Dunn later shouted into a megaphone. "Because we're not going to bend."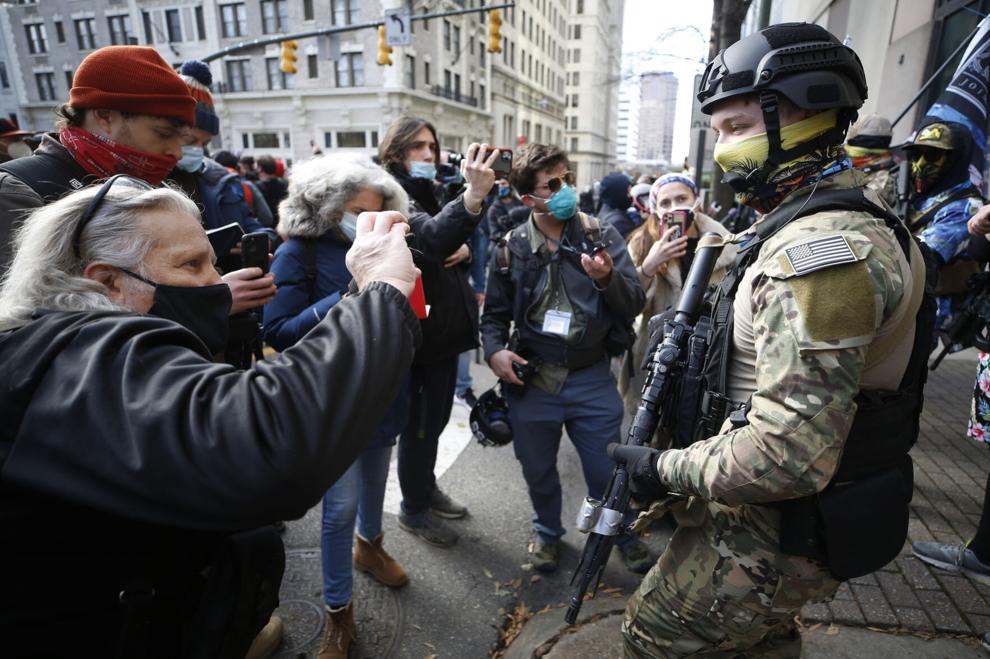 Hundreds of pickup trucks, Jeep Wranglers and minivans arrived in Richmond during the show of support for the Second Amendment. Horns blared as drivers saw fellow supporters. The vehicles were marked with flags bearing the logo of the Virginia Citizens Defense League, a gun rights group that organized the caravans.
It was unclear how many cars came to Richmond on Monday, said Philip Van Cleave, president of the VCDL. He estimated several hundred to more than 1,000.
Four caravans came to Richmond, each led by a tour bus plastered in hunter orange. The idea was for the buses to drive east on Broad Street, but some had to improvise when Broad was shut down in both directions. The day was a success, Van Cleave said, because many vehicles showed up and no violence occurred.
"Our group is not violent, period," he said.
One man drove a green Chevy pickup with two Donald Trump flags and two tattered American flags mounted at each corner of the bed. Holding a megaphone out his window he shouted, "Wake up, America. There's going to be a change coming soon."
On Bank Street near the state Capitol, protesters were nearly outnumbered by reporters, some working for national and international outlets.
Travis Williams, 23, walked down to Bank Street on Monday morning, but he disagrees with many of the gun rights groups that had descended on Richmond. He doesn't mind people owning firearms, but he thinks guns should be tracked better and that the country needs stronger mental health laws.
Williams was walking near Mike Dickinson, a former City Council candidate who used a bullhorn to lambast Gov. Ralph Northam's position on guns and his handling of the coronavirus pandemic. Dickinson was one of the few in the crowd not wearing a mask.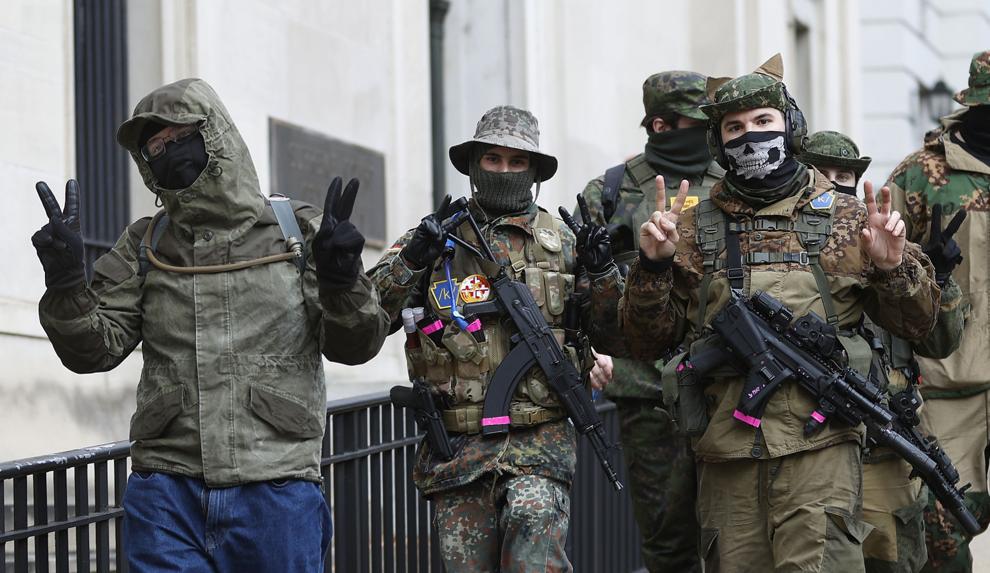 On Monday afternoon outside the Science Museum of Virginia, where the state Senate is gathering during this year's General Assembly session, small clusters of pro-gun caravans made their way down West Broad Street. Many vehicles had flags supporting the Second Amendment, Trump and Blue Lives Matter hanging off sides or in truck beds. Holding a small pro-gun flag, a man jogged in the median of West Broad Street alongside a caravan.
At the Robert E. Lee statue in the Fan District, where a crowd of about 200 gathered, a more relaxed scene played out. Hot dogs were roasted, clothing to keep warm was delivered, and pickup basketball games were played.
The circle surrounding the statue, informally named Marcus-David Peters Circle, was blocked off by at least 15 police cars and "Road Closed Ahead" signs.
Armed marchers didn't approach the circle. While Ram trucks drove by with flags displaying the words "Guns Save Lives," the revving of their engines was drowned out by words of Jay-Z's "Marcy Me."
Richmond police officers looked on from a distance.
People gathered there said the community's presence in a reclaimed space filled with condemnations against police brutality was an act of resistance to those who planned to overshadow Martin Luther King Jr. Day.
In the nearby medians, where a makeshift kitchen to feed the homeless once stood, police had posted signs banning guns on Richmond streets during protests. It was an effort put forth by the City Council following months of civil unrest that activists said would disparately affect Black activists and people of color.
Early Monday afternoon, Richmond police issued a summons to a man near the circle for possession of a concealed firearm without a permit, according to a police department tweet. Police confiscated the firearm.
The citation was issued for breaking a state law for carrying a concealed weapon, not the city's new ordinance, a police spokeswoman said.
The man arrested was Black. Meanwhile, gun rights supporters, many of whom were white, carried weapons in Richmond without disruption from police.
Kalia Harris, co-director of a grassroots organization for racial justice called Virginia Student Power, said extremist groups were shown partiality by police that wouldn't have been given to protesters defending Black lives.
"They are taking to the streets using the open carry and basically breaking these laws and what they're getting is a police entourage," Harris said. "We had students that were tear gassed, arrested and are still facing repercussions for charges from this summer. It is just such a difference from what we're seeing today."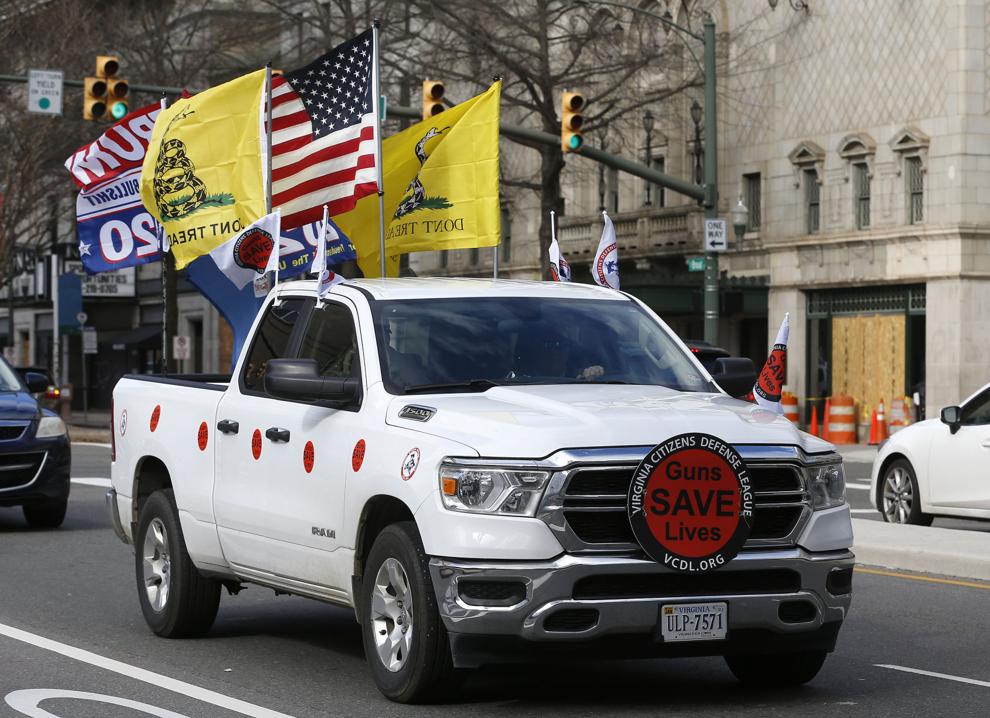 Councilman Mike Jones, who voted for the ordinance in September, said in an interview Monday that the council's public safety committee should address the inequitable enforcement in a report.
"This is about making all of Richmond safer," Jones said.
Jones said one of the reasons he was in favor of the ban was due to a conversation with Chief Gerald Smith, who vowed that it would be enforced on Lobby Day and not only during Black Lives Matter protests. Monday's events showed a promise not kept, Jones said.
"We can't sit back and say, 'Well, as long as there's no violence. As long as there's no commotion or disruption of public transportation and traffic flow,'" Jones said. "No, the ordinance didn't say any of those things."
Back downtown, a man who declined to give his name said the events of Jan. 6 — when rioters stormed the U.S. Capitol — scared off many protesters for Lobby Day this year. The man identified with the Proud Boys, a far-right extremist organization with ties to white nationalism, and was selling T-shirts Monday for $20.
"Get your shirts," the man called out.
Del. Kirk Cox, R-Colonial Heights, a candidate for governor who supports gun rights, said on Twitter the assault rifle-carrying Boogaloo supporters who descended on Richmond aren't protesters, but provocateurs.
"They're not welcome at our Capitol, and they need to go home before someone gets hurt," he said. "Grateful for our law enforcement officers and their work to keep us safe."
In 2020, Virginia legislators approved legislation that curbs gun rights, but they rejected a bill that would have banned assault-style weapons. Lawmakers enacted stricter penalties for "recklessly" exposing minors to guns, a requirement to report lost or stolen firearms within 48 hours, a ban on the possession of firearms by people subject to restraining orders, a law that lets localities adopt firearm-related ordinances, a requirement for background checks on all sales, a limit on handgun purchases to one a month, and the power for courts to temporarily remove firearms from a person in crisis.
The legislature restored the one-handgun-a-month law, which had originally passed in 1993 under Gov. Doug Wilder but was repealed in 2012 under Gov. Bob McDonnell.
PHOTOS: Demonstrations around Richmond for Lobby Day 2021
A car in downtown Richmond for car rally demonstrations Monday.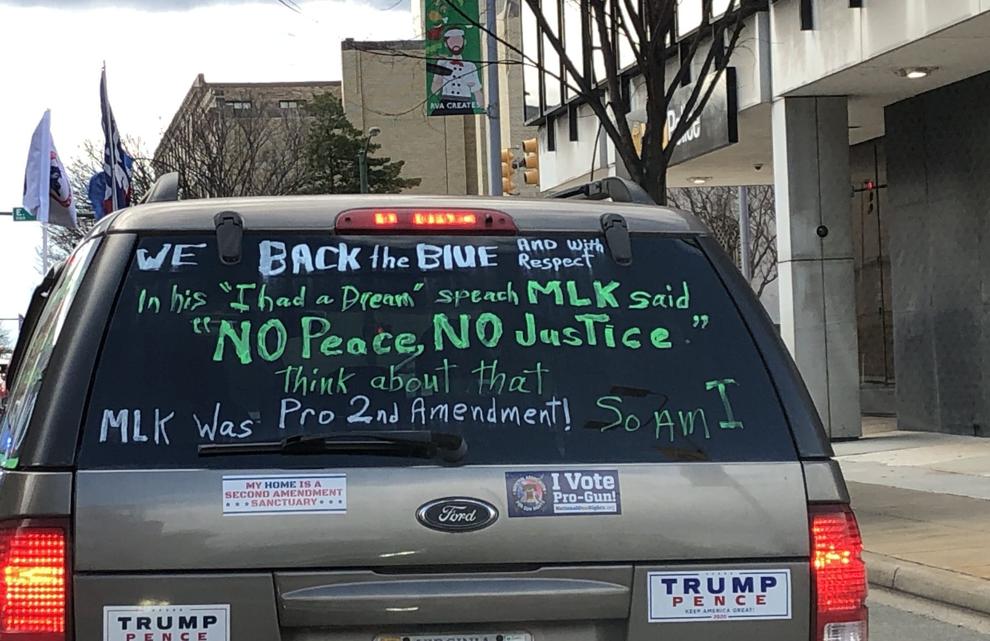 Pro-gun car rally in Richmond 2021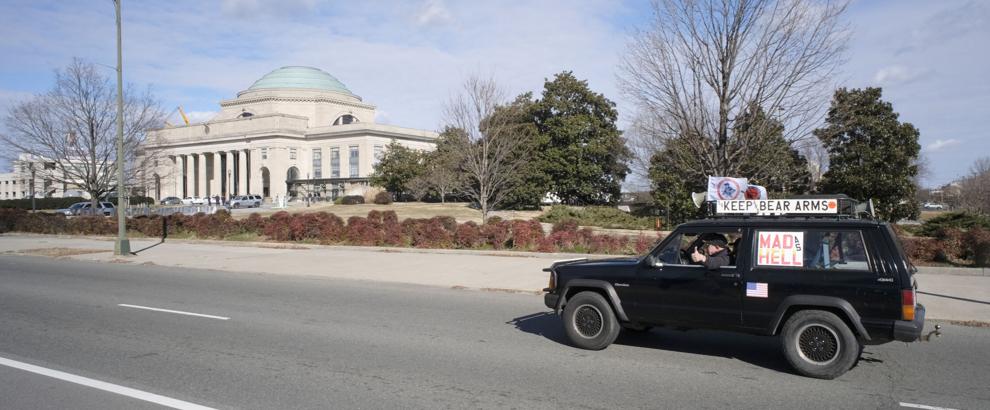 Pro-gun car rally in Richmond 2021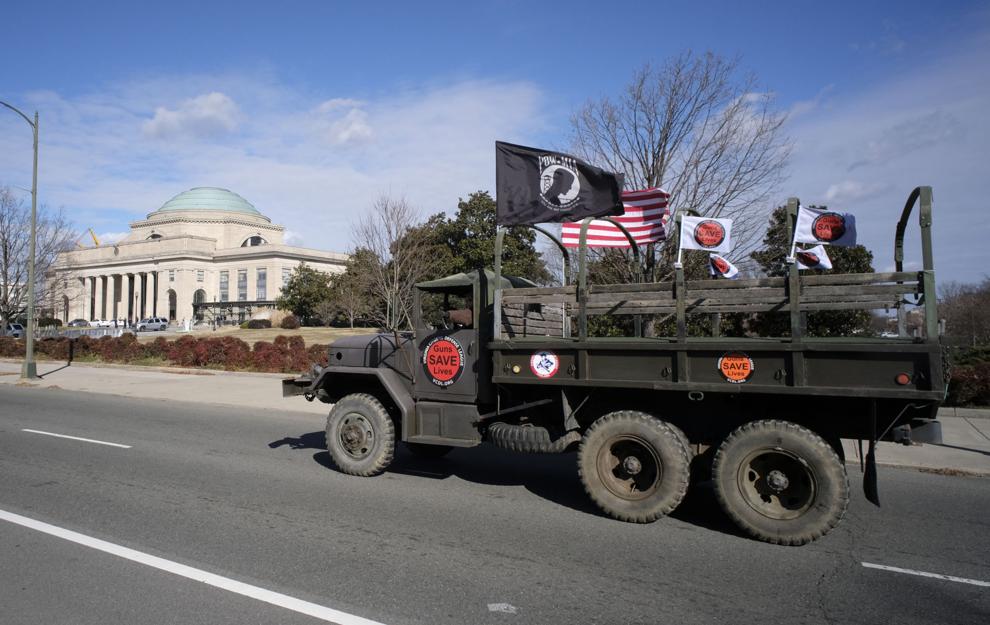 Pro-gun car rally in Richmond 2021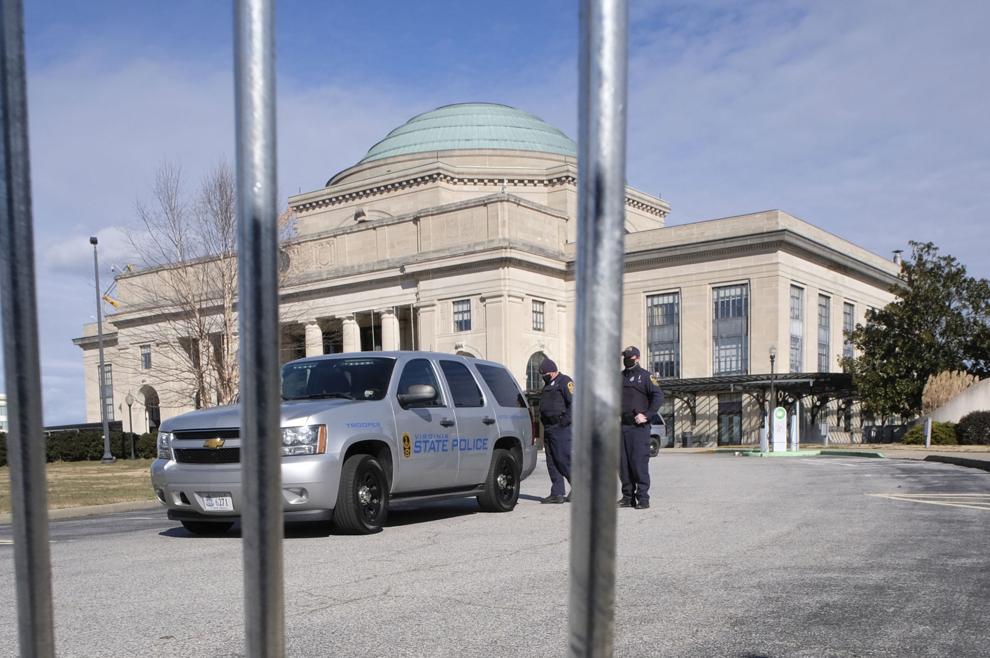 Pro-gun car rally in Richmond 2021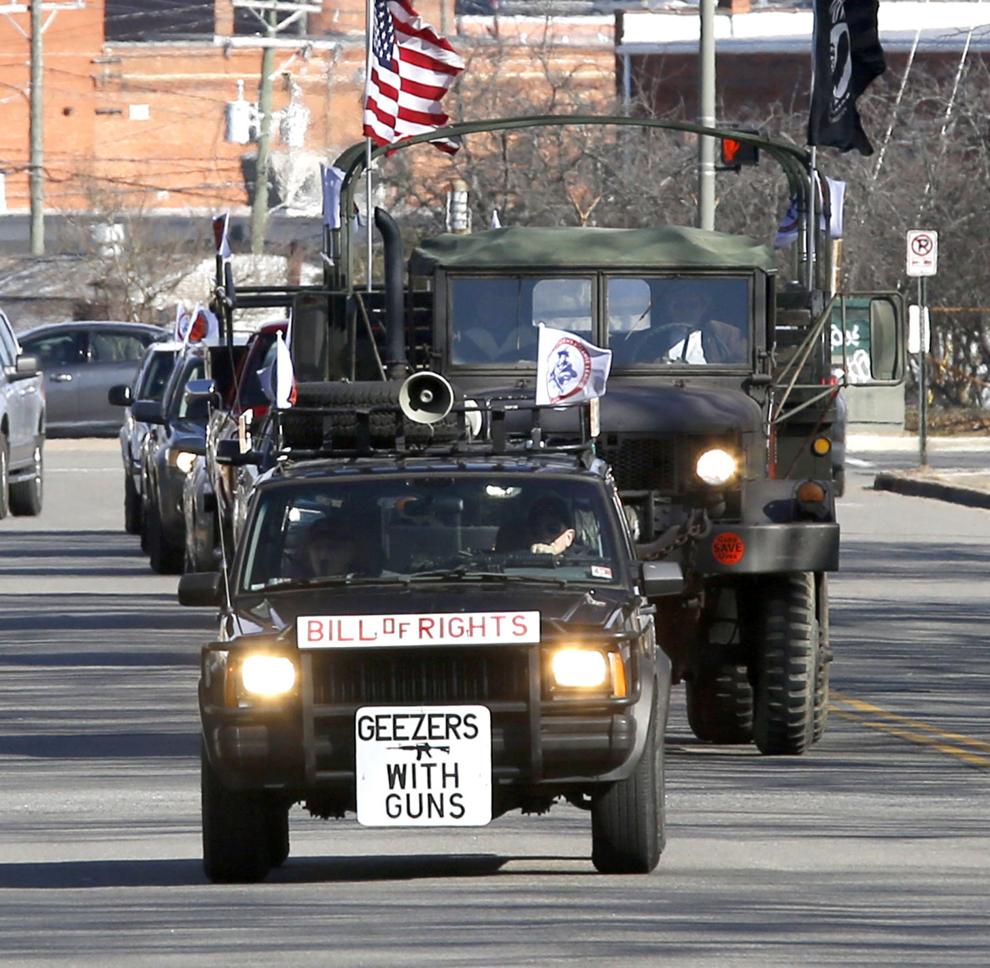 Pro-gun car rally in Richmond 2021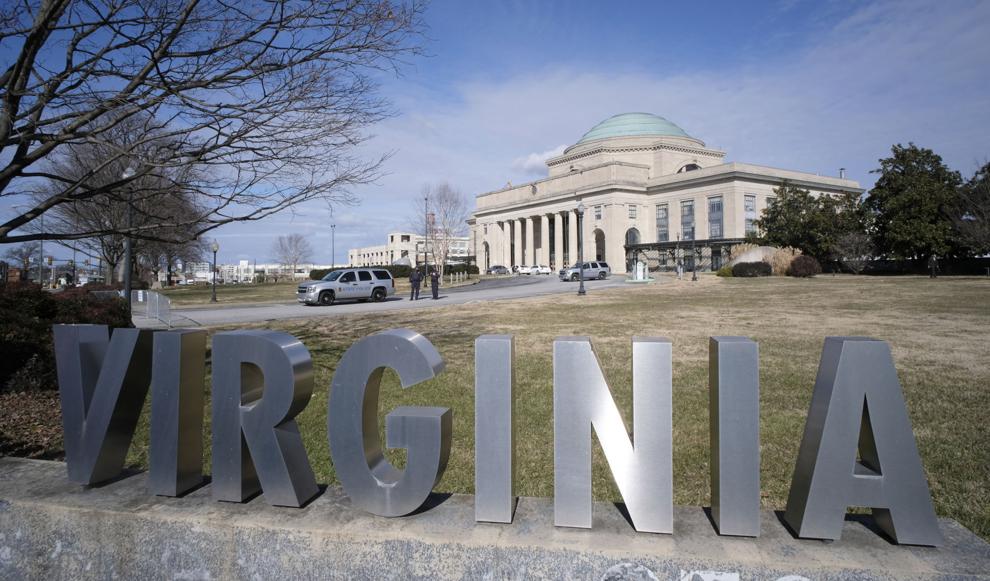 Pro-gun car rally in Richmond 2021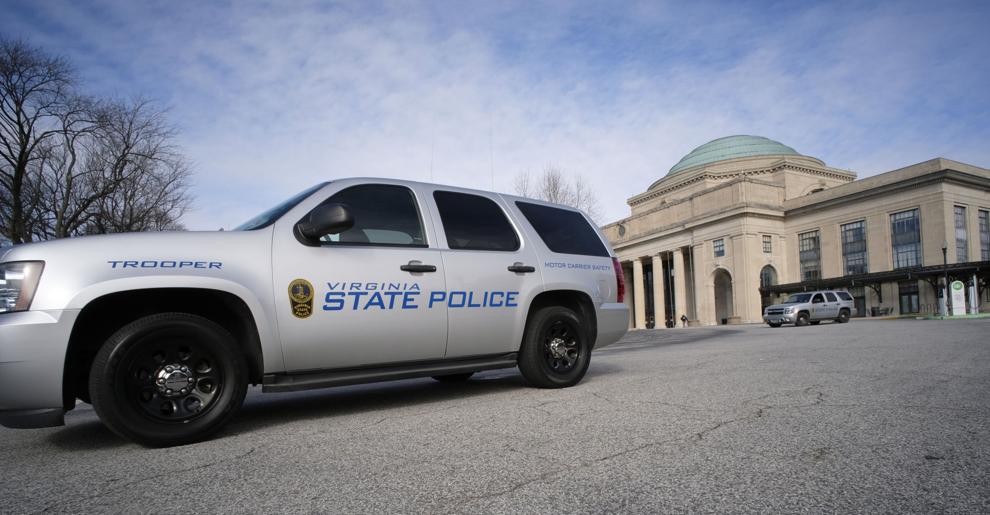 T-shirts for sale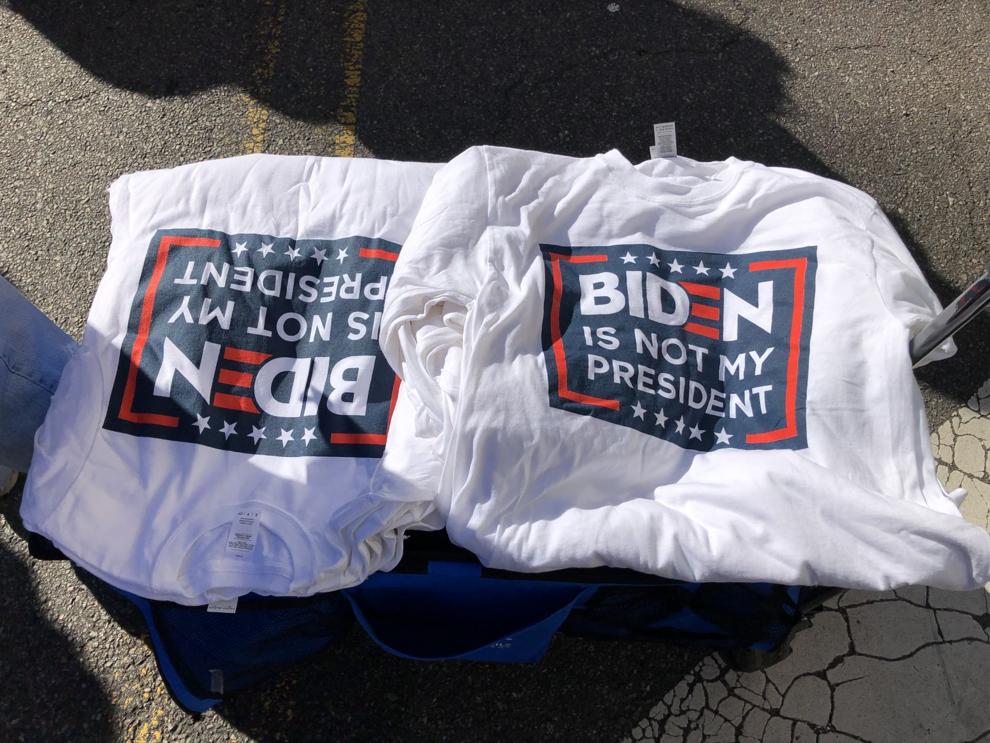 Pro-gun rally in Richmond 2021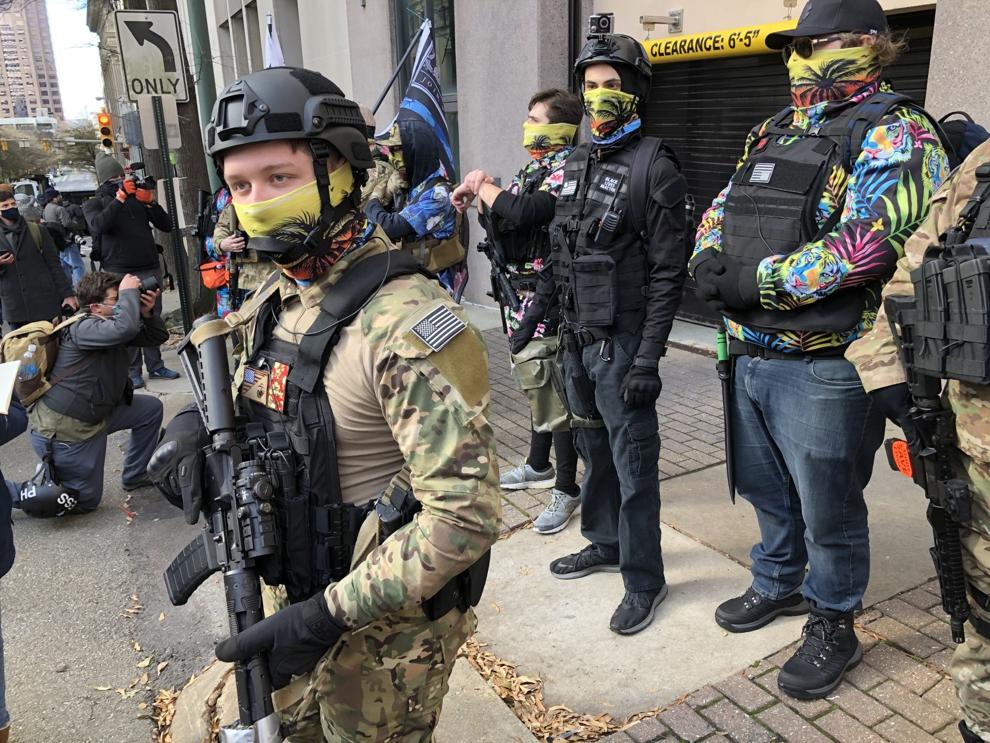 9th Street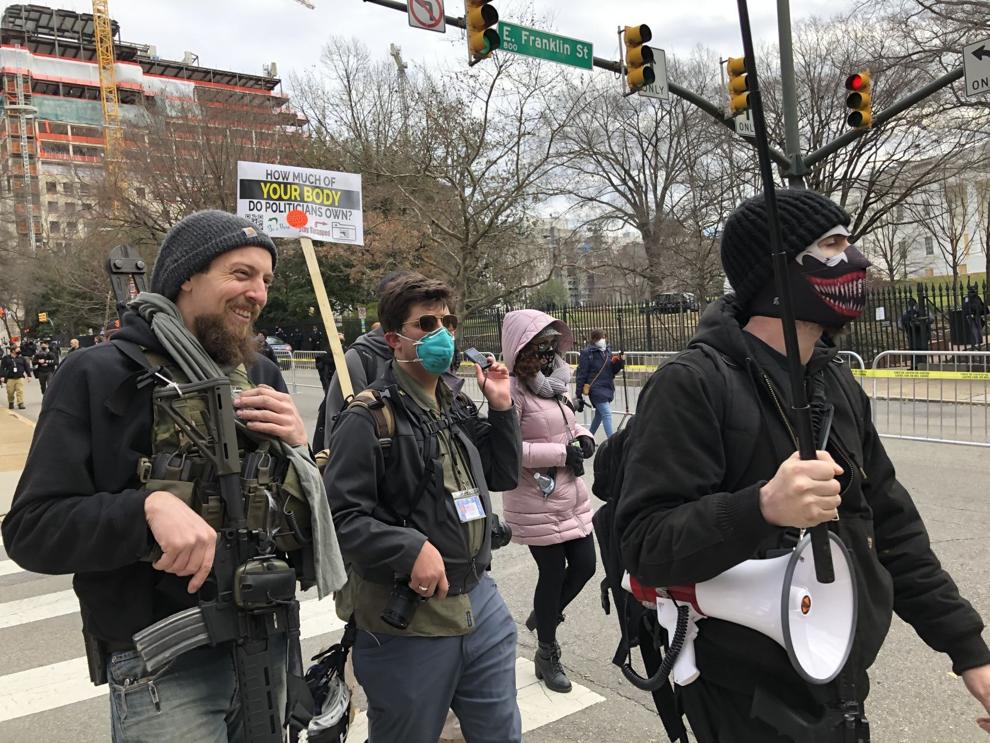 Japharii Jones and Earl Lewis with BLM 757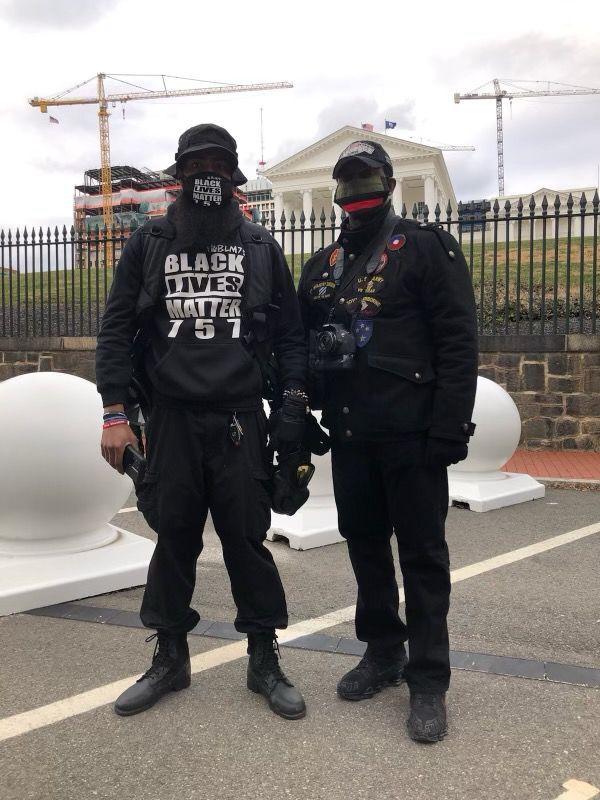 -- HIDE VERTICAL GALLERY ASSET TITLES --
(804) 649-6103
Twitter: @sabrinaamorenoo
Staff writers Jess Nocera and Ali Rockett contributed to this report.