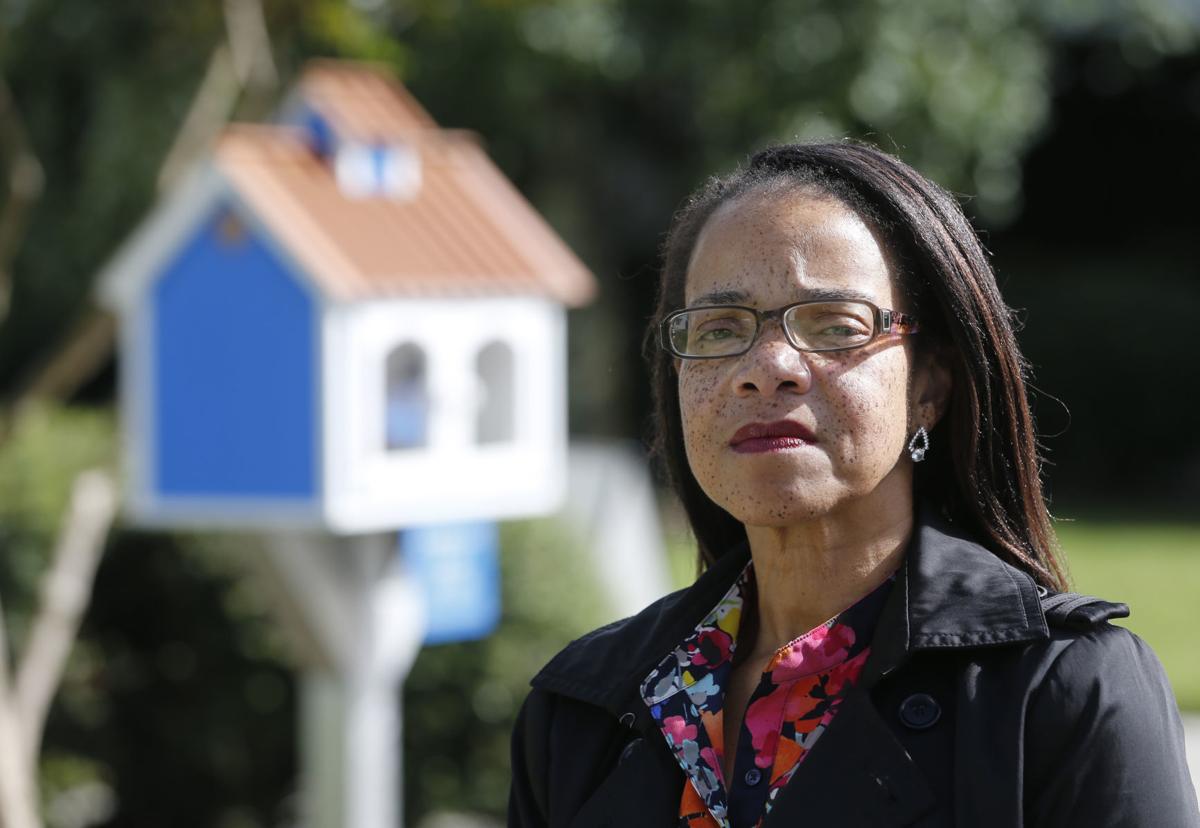 How you know her: Kandise Lucas had been hoping to become part of the Henrico County School Board this year, but was instead dealt a defeat at the ballot box and in federal court this fall.
In November, just one month after U.S. District Judge Robert Payne fined her $1,000 for giving false testimony in court, Lucas lost against three other School Board candidates who were running to represent the county's Varina District.
Lucas came in fourth, garnering just 10% of all votes cast in the race.
The election came shortly after the conclusion of a drawn-out legal battle involving the family of a special needs student who been fighting for the Henrico school district to cover the cost of his placement at a private school that specializes in autism treatment.
With the county appealing an administrative officer's ruling that it must pay his tuition under federal law, lawyers for the school system argued the district could provide an adequate education for him through its own special education schools.
When the school system discovered that the family had moved to New Kent County, they sought to penalize them and Lucas for allegedly trying to hide that fact. The judge later found that Lucas had lied in court about the preparation of court documents and statements she made to the Richmond Times-Dispatch in 2018 about her activism and legal complaints against the school district.
At the end of the federal court trial, a school system spokesman said the division will soon be advocating for legal or regulatory changes at the state level to improve oversight of non-attorney advocates who represent families' special education disputes.
What's new: Lucas has filed an appeal against Payne's ruling against her — which also barred her from working on special education cases in the federal Eastern District of Virginia court.
She is also still involved in legal proceedings with other Henrico officials stemming from a 2018 trespassing conviction against her following an incident at Colonial Trail Elementary School.
Expect Lucas to be back in court in 2020.
Earlier this month, Sharon Rucker, the principal at Providence Elementary School in Chesterfield County, filed a lawsuit against Lucas alleging that she made false statements about her after a turbulent school meeting in fall 2018 regarding a dispute over services for a special needs student.
According to the suit, Lucas defamed Rucker by making allegedly false claims of racial discrimination and fraud on social media and in comments to news reporters and county officials.
Rucker is seeking $250,000 in damages from Lucas.