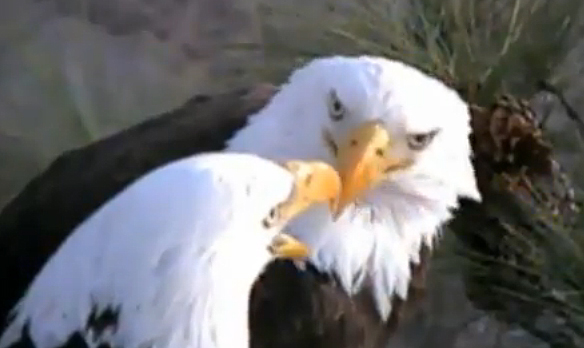 RICHMOND -- Virginia and James, stars of last year's Richmond Eagle Cam, have lost one of their two chicks.
Eagle expert Bryan Watts said today that a weekend flight by the nest revealed just one chick about two months old.
The other chick probably starved, Watts said. During cool, wet weather like we've had this spring, chicks have a greater demand for food. At the same time, that kind of weather can make it harder for the parents to find enough food.
Last year's Eagle Cam was a project of the Richmond Times-Dispatch and the Center for Conservation Biology, a research group. Watts is the center's director.
The paper and the center planned to continue the Eagle Cam again this year, but Virginia and James moved from their nest near the James' north bank in the city to a nearby but remote spot on Williams Island in the river.