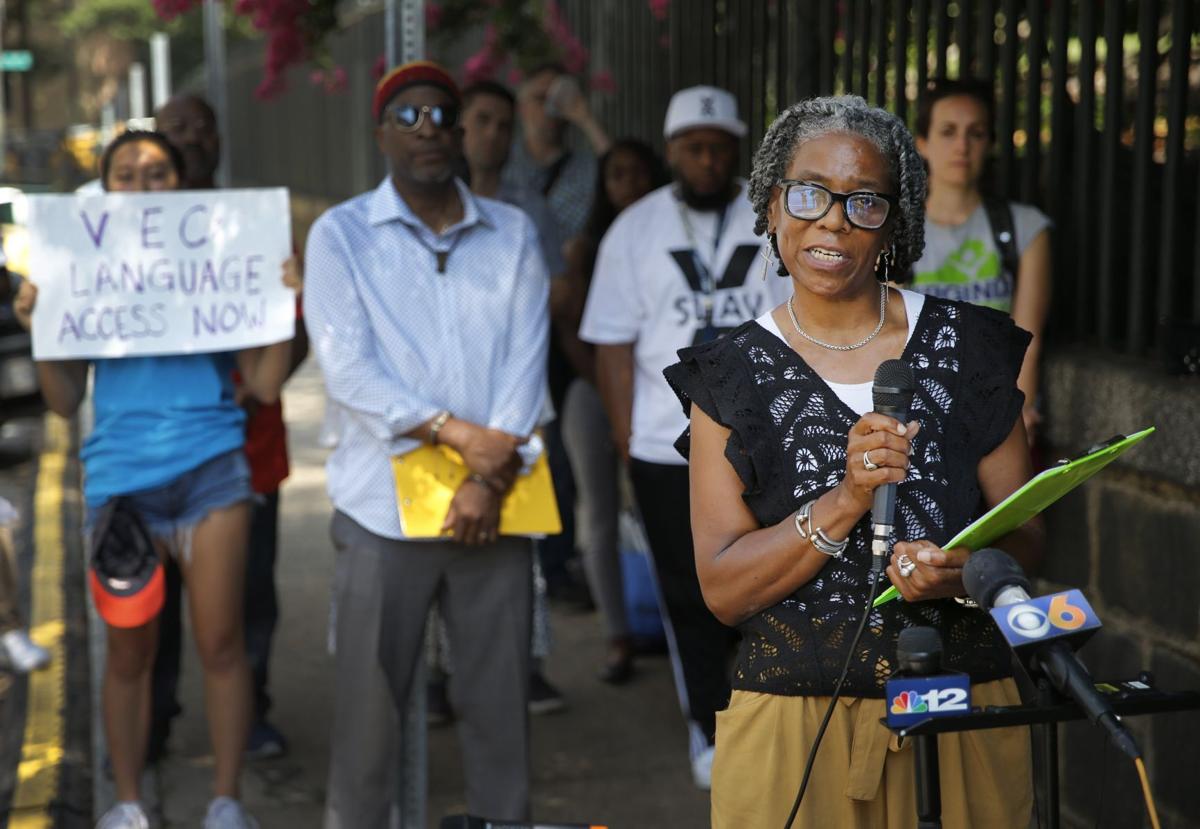 At the onset of the pandemic, Richmonder Anita Johnson was laid off from her job of six years as a qualified mental health professional. She applied for unemployment benefits and began receiving a $900 weekly check. Then in October, she was suddenly cut off.
Locked out from the Virginia Employment Commission website, she tried calling but spent hours on hold. She tried emailing but received an automated response detailing how the VEC had been overwhelmed with claims. She even tried filling out paperwork by hand and dropping it off.
But Johnson, 59, hasn't gotten a check or an update on her claims in nine months. The state owes her more than $10,000 in unemployment, she said, and that doesn't include the federal money she would have received.
On Thursday morning, she spoke in front of the Capitol for a new advocacy organization called the Unemployed Action Coalition of Virginia, which is demanding the VEC make whole the estimated 70,000 Virginians who still have an outstanding claim and lifting up the voices of those affected.
The state's watchdog agency said last week that it was trying to advise the VEC on how to fix its shortcomings and found that "only a small portion of calls are being responded to by the VEC staff."
People who have been ignored by the VEC feel devalued as citizens, said Johnson, who was joined by about 20 people representing the coalition.
The VEC told a federal court earlier this month that it had made significant progress in resolving the tens of thousands of unpaid claims. The agency said it had 39,925 claims to be addressed. Legal aid groups have said there are likely an additional 30,000 new claims on top of those. Five plaintiffs filed a class action lawsuit against the state agency in April.
More than 1.6 million Virginians made unemployment claims in 2020, more than 10 times as many in recent years, overwhelming the agency and causing massive breakdowns. The VEC said it hired an extra 100 contract adjudicators and that it expected to hire another 100 by Monday to shrink the pile of unaddressed claims.
A settlement made in federal court gives the VEC until Labor Day to handle most of the claims.
The coalition, which is a combination of 13 advocacy organizations throughout the commonwealth, is calling on the state to give $1,000 to each Virginia resident whose unemployment claim isn't addressed in one month. The extra money would buoy people at risk of eviction or aid those struggling to pay the electric bill.
"This is very much all of us who are suffering," said Jamaa Bickley-King, board chair of New Virginia Majority, an organization designed to help working-class communities of color that is part of the coalition.
It would cost as much as $70 million to pay for the idea, and it can be funded by the federally funded American Rescue Plan, said John Liss, co-executive director of New Virginia Majority. Maryland already has a similar initiative, he said. The coalition sent a letter to Secretary of Labor Megan Healy last week urging Gov. Ralph Northam and the General Assembly to allocate the necessary funds.
The coalition also asked the VEC to make itself more accessible to residents without access to computers or phones. Breanne Armbrust, who leads the Neighborhood Resource Center of Greater Fulton, said there are hundreds in Richmond and more across the state who don't have a computer or who couldn't pay their phone bill, causing it to be cut off.
She said she has reached out to the VEC repeatedly but gotten no answers.
"Right now, we can't get anyone to respond," Armbrust said.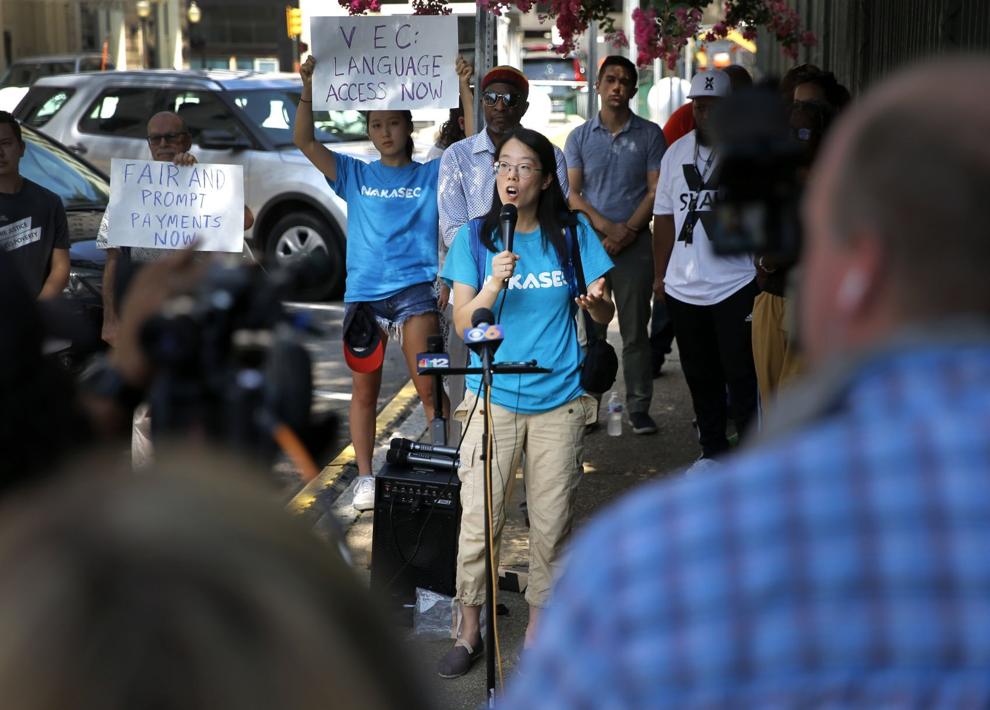 There are language barriers, too, said Sookyung Oh, director of the National Korean American Service & Education Consortium of Virginia. VEC's software works in multiple languages, she said, but languages other than English and Spanish are hard to access.
Del. Sally Hudson, D-Charlottesville, said that each time there's a recession, there's a problem getting unemployment payments to everyone who needs them. It happened in 2008 and, unless something is changed, it will happen during the next crisis.
It's not said enough that unemployment payments are a good thing, because they keep the economy churning, Hudson added.
Johnson, who was laid off last year, applied for Medicaid to cover routine trips to the doctor. She applied for food stamps, which provided only $100-plus a month, and picked up groceries from food banks. Her mortgage company gave her permission to delay payments on her North Side home, but those bills aren't going away.
She could never return to her job, because her employer went out of business, so she's planning to start her own company. Its mission will be to help those recovering from mental health problems, drug addiction, domestic violence and other afflictions. She calls her budding business FreeDome Unlimited. It's been a tough year and a half, but she's uplifted by the fact that she's helping others and herself.
The organizations that signed on to the coalition are the Asian American Pacific Islander Civic Engagement Collaborative; American Civil Liberties Union People Power Fairfax; CASA; the Legal Aid Justice Center; NAKASEC Virginia; Neighborhood Resource Center of Greater Fulton; New Virginia Majority Education Fund; Progress Virginia; Sin Barreras; The Commonwealth Institute; the Virginia Coalition of Latino Organizations; Virginia Organizing; and the Virginia Poverty Law Center.