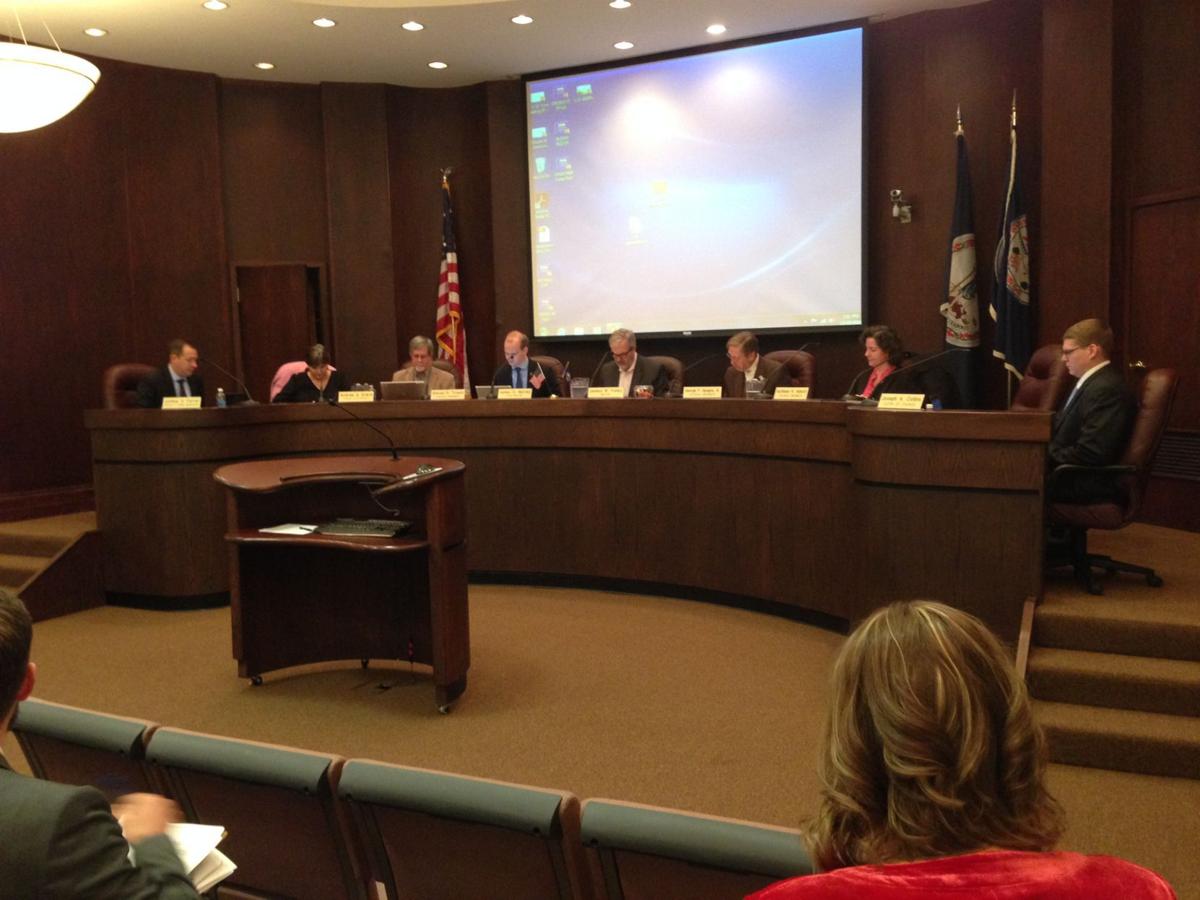 Ashland's hospitality for upscale hotels was on display at a Town Council meeting Tuesday night.
Council members unanimously approved KM Hotels' plans to build a five-story TRU by Hilton and a five-story Town Place Suites at 101 and 103 N. Carter Road.
Al Patel, a managing member of KM Hotels' ownership group, said plans call for first demolishing the vacant restaurant property and one of Red Carpet Inn's two buildings that currently sit on the property to make way for the TRU by Hilton.
Stays at TRU by Hilton will range from $92 to $110 per night, Patel said. A night at the Red Carpet Inn costs about $50 for one person, according to a representative at the Ashland location who would not say when the inn might close.
Ashland officials have praised KM Hotels plans as a boon for the town. A member of the Planning Commission has said the project could be a billboard for Ashland. Tom Wulf of Ashland Main Street Association, a nonprofit that promotes Ashland's downtown, said the hotels will help the town's economy.
"Their presence in Ashland is going to help draw in visitors, which is good for downtown," Wulf said.
The eventual closing of an affordable motel like the Red Carpet Inn would be at least the second Ashland has seen since November 2015, when the town passed an ordinance limiting motel stays to 29 days. The Apple Garden Inn was forced to close in May amid concerns about criminal activity and cleanliness.
Lori Spain, a volunteer with Ashland Open Door, a group formed to help families displaced by the motel ordinance, said that even if Red Carpet Inn were to close, there would still be other affordable lodging places, like the Palm Leaf Motel on South Washington Highway. Spain is a member at large of the Hanover Community Services Board.
Patrick Maloney, a single man who stayed at the Palm Leaf Motel on Monday night, said the loss of the Red Carpet Inn would add to the strain on low-income families looking for places to stay in Ashland.
"When you've got kids, it gets a little rough," Maloney said.
In addition to new hotels, the Town Council approved construction of Strawberry Fields on Haley Court near the North Macon Terrace. The development will comprise 12 single-family homes and is being done by William Bulifant of Renew Homes.
Council members also approved amendments to Ashland's comprehensive plan and passed a resolution thanking the Department of Rail and Public Transportation and the Commonwealth Transportation Board. The display of gratitude comes after DRPT recommended that more study be done on how higher-speed rail might play out in the Ashland area.
The Town Council also approved a final design for the Ashland Theater.