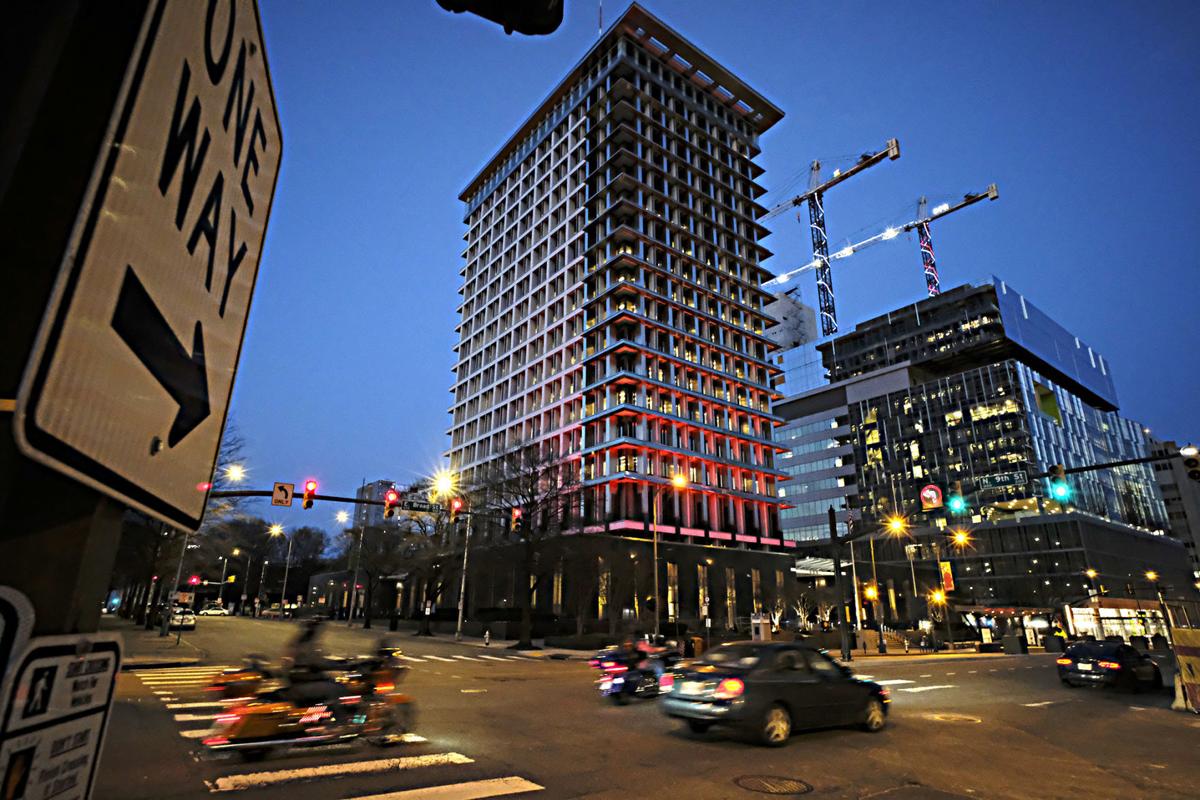 The Richmond Inspector General's office is investigating the city's finance department after an external audit found an error requiring a $12.1 million subtraction from the city's fund balance.
Administration officials said they suspect the error is due to an oversight going back several years, attributing the problem in part to high turnover in the city's finance department and a software transition that began in 2015.
They said the issue isn't expected to have an impact on development of the next fiscal year budget as the money was part of a more than $100 million savings fund. However, some city officials say they want more information about how the error occurred and why it wasn't caught sooner.
"I think City Council and the people are entitled to know what the mistake was and how it occurred, especially since it wasn't a one-time error," said Michael Jones, the 9th District councilman and chairman of the council's finance subcommittee. "I don't want to just hear it was just a mistake. I want to know details and where responsibility lies."
Greg Bussink, of the Minneapolis-based accounting firm CliftonLarsonAllen, which provides external auditing support for Richmond, informed the city's audit committee of the problem in a meeting Tuesday, saying the issue appears to have started around 2017. He said details about the error would be included in the city's comprehensive annual finance report for the fiscal year that ended June 30.
"What was discovered was there were some older, reconciling items that were carrying forward from some years in the past," he said. "It was required to reduce the cash balance and effectively reduce the fund balance and net position for the city's general fund and then for governmental wide financial statements."
Joseph Kearfott, chairman of the city's audit committee, said in Tuesday's meeting that he wants the committee to remain on top of the issue as well.
"I'm obviously delighted that things are looking much better in the current fiscal year, but it seems to me that this is a sufficient enough issue that we need to be kept apprised as you move forward and improving the situation ... to make sure this doesn't happen again," he said.
James Osuna, the city's inspector general, told the committee later in Tuesday's meeting that the matter is one of the 14 open cases his office is currently investigating throughout the city's government.
"We're hoping to have this case closed soon. There's some new information that came to light recently that caused us not to close it, so we're going back and looking at some of those issues," he said. "This meeting, believe it or not, also made me write a few questions that probably need to be asked again to get things clarified so we can report it out accurately."
Osuna could not be reached for further comment Wednesday.
Richmond Mayor Levar Stoney promised constituents at the start of his first term in 2017 that he would turn the finance department around, noting how it had been late submitting legally mandated annual financial reports to the state for three consecutive years. His reelection campaign last year highlighted that those reports were delivered on time each year after he took office.
"The city continues, through the course of general accounting, to reconcile discrepancies in the years where they occurred, as is the case with any financial department," said Jim Nolan, the mayor's press secretary. "It's worth noting that external auditors did not consider the resulting variances to have a material impact on the fiscal years during which they took place."
Sheila White, who became the city's finance director this year following the departure of former director John Wack, said she is confident that the error has been corrected and that new policies and training are being implemented and planned to prevent similar mistakes.
Aside from the turnover in recent years, she said complex accounting processes must be automated to avoid human error.
"The integrity of our financial statements is of great importance to us ... which is why this reconciliation for the 2021 fiscal year has literally been performed three times," White said.
Administration officials also noted that the $12 million is only a small fraction of the more than $1 billion of financial activity the city records each year. Based on information provided by city officials, external auditors did not notice any significant discrepancies in past years based on information provided by city officials that would have triggered a deeper look that could have discovered the problem, Bussink said.
Still, some audit committee members said the error warrants further scrutiny.
"That's a matter of significant concern," Kearfott said. "This is something that the leadership of the city's finance department needs to make sure that is looked into and dealt with."