Markel, Indivior, the Virginia Workers' Compensation Commission and Better Homes and Gardens Real Estate Base Camp were the big winners of the Richmond Times-Dispatch Top Workplaces awards, placing first in their respective size categories.
Based on employee surveys, a record 102 Richmond-area companies received feedback scores that exceeded national benchmarks, earning them acknowledgment as Top Workplaces. This is the 10th year The Times-Dispatch has sponsored the event. 
The specialty insurance provider Markel won the Mega category, which recognizes businesses with 900 or more employees.
"I think the most special part about it is the fact that it's garnering recognition based on the view of our employees," said Markel President Jeremy Noble. "It's a very values-based company; we're all about putting people in the middle of what we do: our employers, our customers, our shareholders ... communities which we serve."
Indivior, a specialty pharmaceutical business, took home the top prize in the Large category, competing against companies with 400 to 899 employees.
Awards were presented by Kelly Till, president and publisher of The Times-Dispatch, and Ken Henry, vice president of advertising, during a celebration at the Hilton Richmond Downtown on Thursday night. A special section about the winners is being published in the Sunday edition of the newspaper.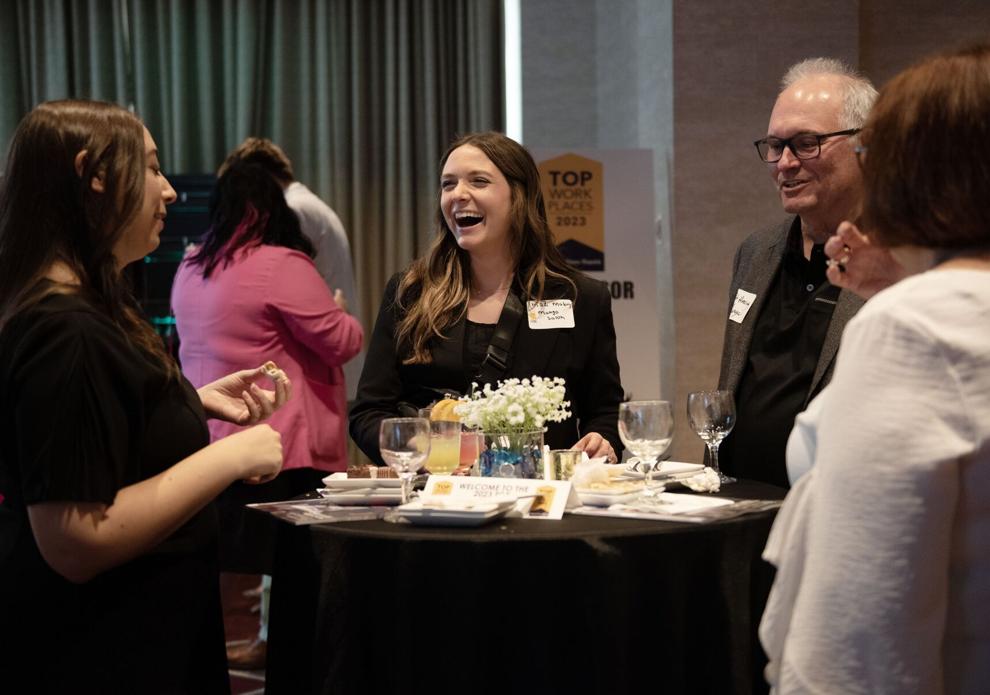 "This event highlights the tremendous workforce that the Richmond region has," said Chris Coates, executive editor of The Times-Dispatch. "It's a great honor to be able to salute them."
Specialty awards were presented to organizations achieving high marks in such categories as management, benefit packages and work-life balance.
Four individuals received awards for their leadership: Alison Corazzini (Capital One; Mega Companies), Mark Crossley (Indivior; Large Companies), Ron Kody (Richmond Ford; Midsize Companies) and Mark Workman (Independent Container Line Ltd.; Small Companies).

"I'm thrilled to be here and so appreciative," Corazzini said. "I think it's more a recognition of the company itself versus any individual. We're an incredibly mission-oriented company; I think employees are inspired by that and by the leadership that leads in that way."
The Times-Dispatch has partnered with employee engagement company Energage the past 10 years for the contest. Energage invited nearly 1,500 Richmond-area organizations to survey their employees for the 2023 awards.
CarMax placed second among Mega companies, while Capital One finished third. The Country Club of Virginia and Greystar rounded out the second- and third-place winners among Large businesses.
Davenport & Company LLC and DPR Construction were second and third respectively in the Midsize category, while Mango Salon and Brandito LLC came in second and third for Small companies.
Greater Richmond organizations with at least 35 employees are eligible for future contests. Employees can nominate their companies for the 2024 Top Workplaces awards at richmond.com/top-workplaces. Sign-ups are available until Nov. 17.
Thad Green (804) 649-6023
@thadgreen on Twitter