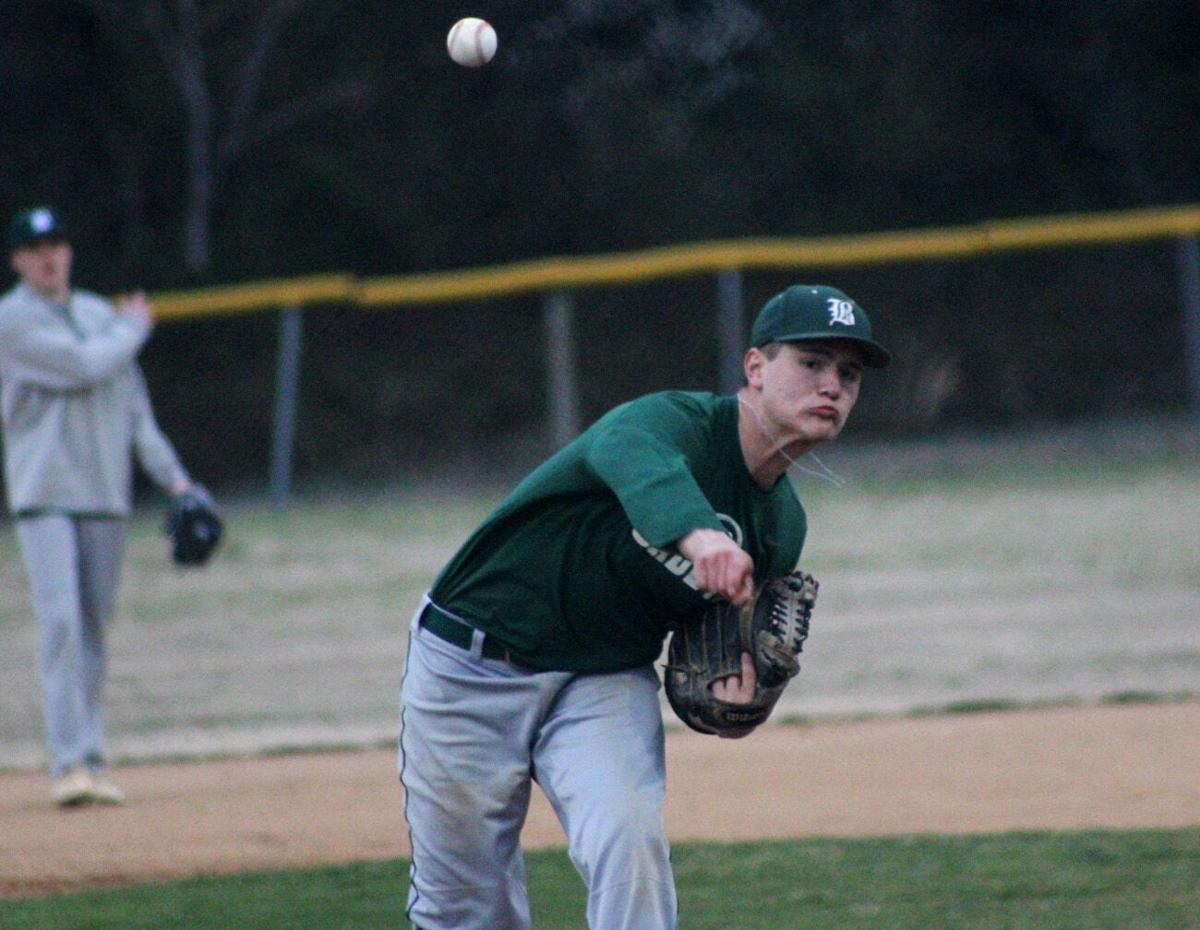 COLONIAL HEIGHTS – Benedictine graduate and Christopher Newport commit Jack Anderson last Tuesday threw a no-hitter in Post 361's weather-shortened 4-0 win over Post 284 at Shepherd Stadium.
"It's awesome. It's a pretty good feeling when you throw a whole game and the team doesn't get a hit off of you. The chances of winning are pretty good. That's all you can ask for, is just go out there and compete and just give 100 percent," Anderson said. "It's one of the best feelings out there when you have everything working, and catching breaks, and things going your way."
It was the third time Anderson had thrown a no-hitter in his overall baseball career. The first time he no-hit a team was with his 13u travel ball team. He threw his second as a freshman while pitching for James River High School. This time around, he said it was good to get one against a local team featuring familiar players.
Anderson struck out six and allowed no hits and no runs across five innings. He would've kept pitching, but his team was batting in the top of the sixth when the game was called due to weather.
Facing some of the top high school and collegiate players from the Tri-Cities, Chester and lower Chesterfield communities, Anderson kept them off-balance by mixing up his pitches, with his slider, curveball and changeup working for him as complements to his fastball that evening. He was locating well, mixing up spots and keeping Post 284's lineup guessing.
"Those guys aren't easy to throw to, for sure," he said. "You've got to make sure you're hitting spots against them."
He never allowed more than two runners on base in a given frame on Tuesday. According to stats from GameChanger, no one from Post 284 advanced past second base. In each of his six strikeouts, Anderson got ahead in the count right away and stayed ahead. He threw no more than two balls to any of the batters he fanned.
"When I'm out there, I don't like to mess around with batters or anything – I like to go right at them. I'm not a big believer in wasting pitches really. I'm going to come at you, hopefully get you out on four or five pitches at the most," Anderson said. "I trust my stuff and if I put it where I want to put it, I don't think they're going to touch it."
Overall, he faced five over the minimum and allowed six base runners – three on walks and another three on hits by pitch. He struggled a little bit with location and finding it in the first inning, but once he got through that opening frame, he was on cruise control for most of the game after that.
He also got a lift from his teammates Colin Regnery, Chance Muir and Parker West turning a 4-6-3 double play for the team's first two outs.
"That's definitely a confidence boost because you get two guys out there and you've got no one on instead of a lead-off walk, like that usually comes around to score," Anderson said. "But you eliminate that with a double-play ball, and that really turns the tide of an inning."
On offense, he added two walks in last Tuesday's win. Luke Schwartz scored two runs for Post 361, and Muir batted 1 for 2 with two RBI and a run scored. Post 361 scored one run in the first inning and three in the second.
Going forward, Anderson's no-hitter is the kind of performance that you can keep in the back of your head, he said.
"If I find a time in the future where I'm struggling or something like that, you think about that moment . . . it puts your mind in a better spot."