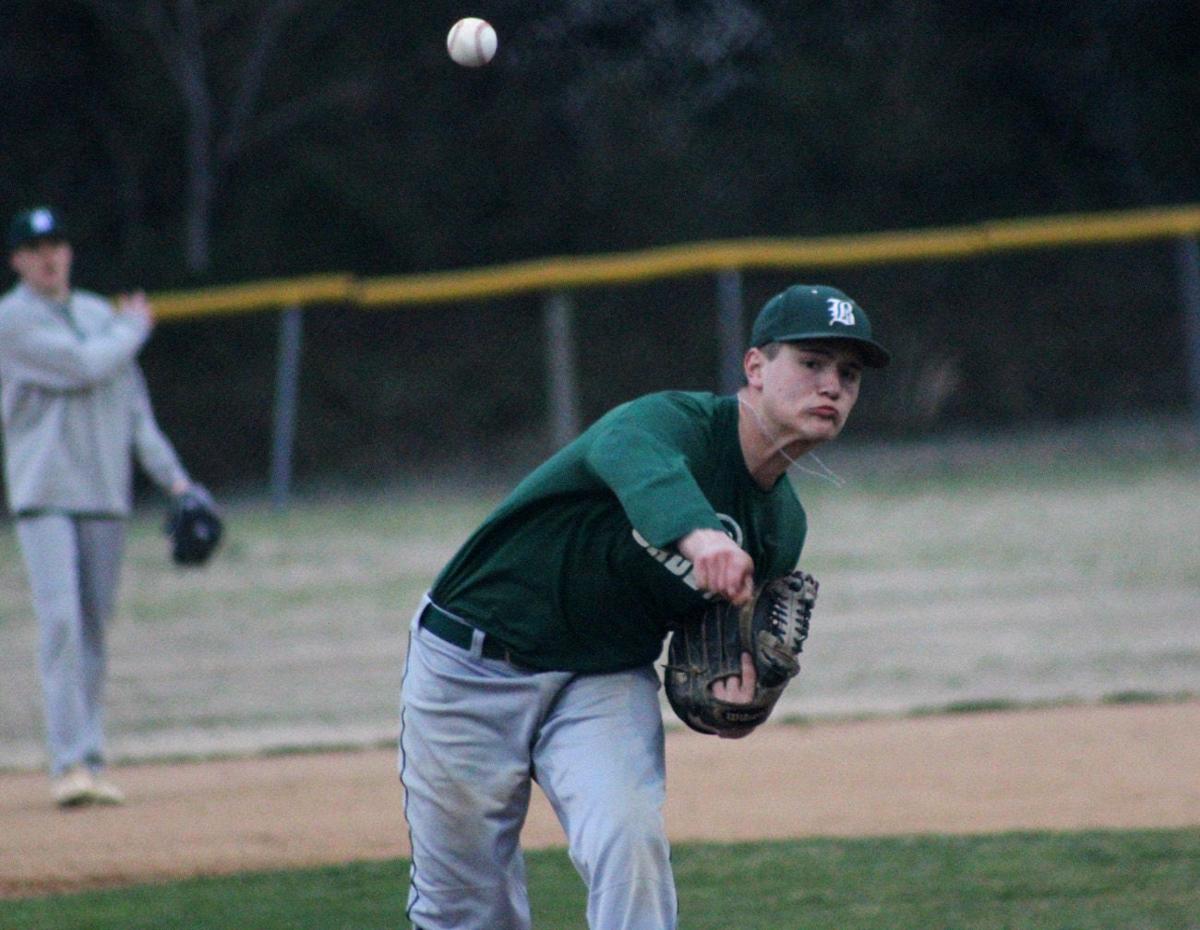 To Jack Anderson, there was nothing like the Benedictine baseball team in 2019.
"I don't think there'll ever be a better high school team in Virginia than that one. Just the camaraderie and then the skill we had on that team, it was like nothing I had ever seen before, and it was really just a relaxed group," he said. "Words just can't describe how good that team was. Just from top to bottom, there were no weaknesses, there were no holes or anything."
His teammates included, but were far from limited to: Coastal Carolina's Casey Green, Tulane's Brett Cook, Phillies organization player Jamari Baylor, University of Virginia baseball and football dual-sport commit Jay Woolfolk, and Hampden-Sydney College commit Bennett Lloyd, who hit the walk-off home run in the Cadets' 14-inning, two-day state quarterfinals triumph over Norfolk Christian, 11-10, last spring.
"We had depth on depth on depth, I mean we had third-string guys that'd be starting on above-average high school teams in this area," Anderson said. "I don't think any school from this area would be able to ever match that."
Anderson and his fellow Cadets went 28-2, repeated as the Deep Run Spring Break tournament champions and bested rival St. Christopher's for the 2019 Virginia Independent Schools Athletic Association state title, 7-4.
With this year's team, Anderson thinks they "would've been in the running for sure." He was the starting pitcher in the Cadets' 2020 opener versus Walsingham Academy. He said that the Williamsburg-based program is a solid team, and Benedictine won that matchup 9-5 on March 11.
"We had a bunch of talent coming back," Anderson said. "We had some question marks from transfers and sophomores who were on JV last year and what they brought to the table, but we definitely had a talented team for sure and I think we would've done pretty good."
But as they were coming back from Walsingham on the bus, the players saw via social media that COVID-19 was spreading throughout the nation. The next day, the NCAA began the process of cancelling its winter and spring sports championships, and the NBA suspended its season.
At first school and sports were cancelled for two weeks. But the pandemic worsened, the number of cases throughout the United States continued to rise and schools in Virginia closed for the remainder of the year, leading to the cancellation of the rest of the VISAA spring sports seasons. With that, Anderson only got to play one regular-season high school game in his senior year.
But in that same month, his commitment to Christopher Newport University assured that he'd not only continue his baseball career at the collegiate level, but that he'd get to do so with one of the top NCAA Division III programs in the country.
Since 2016, the CNU Captains have gone 130-55 with NCAA tournament appearances in 2018 and 2019. They finished last year's season ranked No. 15 in the D3baseball.com media poll and No. 16 in the ABCA Top 25. They also concluded the shortened 2020 season with a 10-4 record and six straight wins.
"I've heard nothing but good things about CNU and its baseball program," Anderson said. "The coaching staff has been there for a long time and they seem to always be successful and they've been doing good things."
Anderson also likes all of the players in his recruiting class.
"It's going to be really good players and good guys and I like the location, too," he said. He also feels like CNU is a school on the rise. "I feel like it's really starting to grow pretty big and I'll be interested to see what it's like in the future, too."
Anderson, who played for Benedictine as a pitcher, first baseman and outfielder, is heading to CNU as a two-way player.
" I have a chance to get on the field every single day, and any way I can help the team win is music to my ears," Anderson said. "Being able to play the game I love every single day means a lot to me. I just want to go in and give 110 percent all the time and do whatever I can do to help the team win and bring a championship back to CNU."
As a fielder and hitter, Anderson brings good pop in his bat, the ability to drive the ball pretty far, an above-average glove, good first-base play and a strong outfielder's arm to the collegiate diamond. On the mound, he likes to keep his approach simple, focus on the small things, not try to do too much, go out there and compete and "let the chips fall where they may."
"If you try to think or try to do too much, that's when you get yourself in trouble," he said. "I just kind of like to have a relaxed mind, just be competitive and get out there and just do what I can do."
His slider is his go-to pitch.
His baseball journey with the Cadets
From the time the Class of 2020 Benedictine alum started playing baseball at the age of 9, he always really liked it. His dad really helped him out with the game, and he just kept sticking with it.
"I just like that competitiveness of me versus the pitcher, or me versus the hitter," Anderson said. "That one-on-one feeling – that adrenaline boost you get – there's nothing like it."
He went to James River his first two years of high school, played varsity there as a freshman and sophomore and then transferred to Benedictine, where he had several friends. Going in, he praised Benedictine's baseball program, and he really liked the team's head coach Sean Ryan.
"It's just a great school," Anderson said of Benedictine. "I just thought it was a better fit for me and I thought that it was where I needed to be and I really enjoyed it."
He started playing with the Cadets his junior year, but missed about 60 percent of his first season after he broke his wrist in their first scrimmage of the year. But he said he played a decent amount towards the end, and he had high praise for his teammates, with whom he won the 2019 VISAA state championship.
His favorite memories included that title-clinching win over the rival Saints, that 14-inning classic in the state quarterfinals and a 4-3, 10-inning triumph over Hanover towards the end of the season.
He was inspired by the way his teammates worked and carried themselves.
"Watching Casey Green warm up was something that really stuck out to me just because of the routine he goes through and how professional he really carried himself out there," Anderson said. "And the work ethic from Brett Cook was something like I'd never seen before. I'd never really seen anyone work as hard as he did, just the drive he had."
Coach Ryan, Anderson added, does a really good job of keeping you calm and helping you with the mechanics of the game.
"If you're struggling with something like that, he does a really good job of working with you so you can figure it out," Anderson said. "He'll spend extra time with you outside of practice so you can find out what's wrong with your swing or why you're missing a pitch location or something like that. He'll break down the video analysis and give you some good drills to work with."
From ninth to 12th grade, Anderson is most proud of how far along his mindset has come.
"I felt like my mind, the way that I played the game and how I carried myself really improved throughout my years," he said. "My IQ in baseball got a lot better, just how I carry myself in a more professional manner – and just keep plugging and keep playing, no matter how bad things get."
One of the life lessons Anderson has taken away from baseball is that you can fail a lot of times and still be really successful.
"You're a baseball player and you get out 60 percent of the time, you're hitting .400 . . . you're doing pretty good," Anderson said. "Baseball really just helps you just keep battling and learning from failures and keep getting after it, just keep your head high. You've just got to keep fighting back and learn from your mistakes."