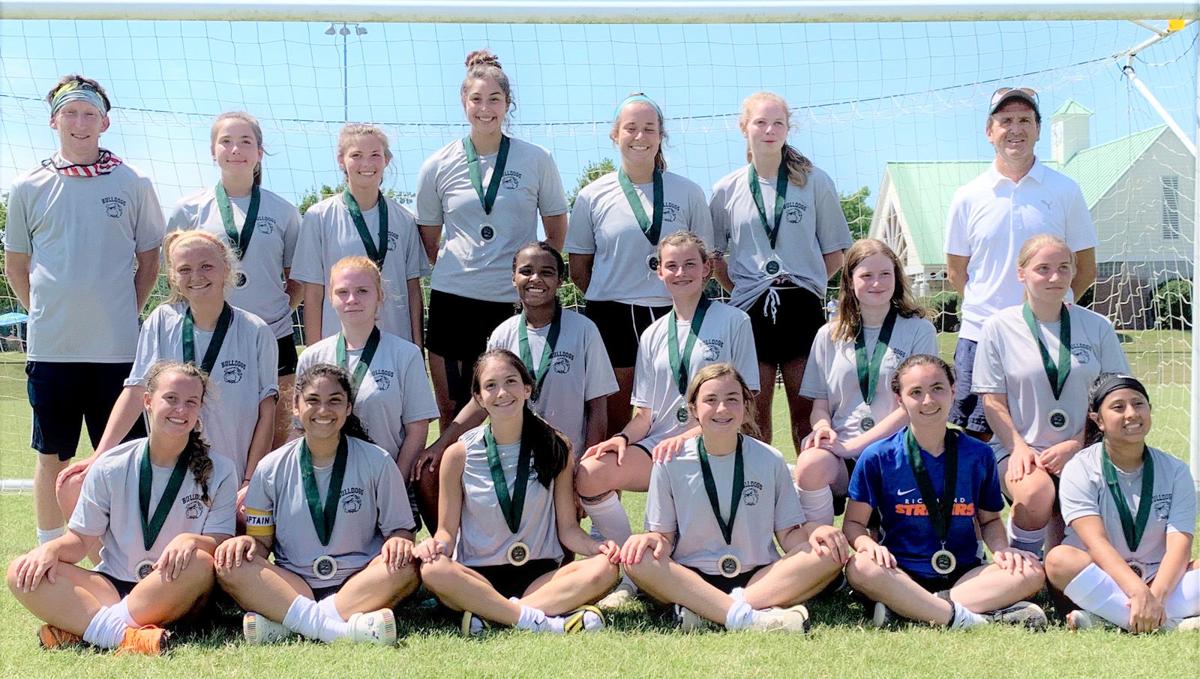 WILLIAMSBURG – They got to play again.
Student-athletes in Virginia had missed out on the chance to play spring sports due to the ongoing COVID-19 pandemic. But with this past weekend came the opportunity for athletes from Goochland – some still in high school, others on their way to college – to take on a girls soccer tournament in Williamsburg.
The Virginia Legacy Soccer Club hosted the Virginia High School Cup from Friday, July 10, to Sunday, July 12. The tournament was not sanctioned by the Virginia High School League.
The Manakin Bulldogs were not affiliated with Goochland High School, but they did have many members from the GHS girls' soccer team on the roster.
The team ultimately took second place in the Cup.
Goochland girls soccer coaches Paul Manno and Jason Funkhouser had tracked the evolution of the tournament over the past few months during the various COVID-19 phases, and as Virginia Gov. Ralph Northam moved the Commonwealth from Phase I to Phase II, a team was formed to begin training for the possibility of the tournament.
Once Virginia moved to Phase III, the tournament was on.
In addition to required waivers and liability forms that needed to be completed by all participants, several medical and social distancing procedures were implemented for the tournament to be held.
Every player, coach and referee had their temperature taken prior to entering the field area. Parents and other fans were not permitted within 30 feet of the field.
Once the logistics, guidelines and procedures for safely participating in an athletic event during COVID-19 had been identified and accomplished, it was game time.
It was a long, hot series of matches over the course of the weekend, with temperatures on the turf fields topping 120 degrees.
From Friday evening to Sunday morning, the Manakin Bulldogs won two games and lost one in the group stage of the Cup. They won 6-0 over a team featuring players from the Eastern Shore, and they also won 2-1 over a team featuring players from Hampton.
The Bulldogs advanced on points to the finals of the Virginia High School Cup, losing 1-0 to the same team that beat them 6-1 in the group stage – a team from Poquoson – in a close battle for the championship.
"Our players truly bounced back 24 hours after losing badly to a team to compete in tough conditions against a much older team and almost pull off the upset," Manno said. "The coaches could not be more proud of how the team competed all weekend and responded in the finals."
Recently graduated GHS seniors Claire Anderson, Julissa Gallegos and Victoria Lopez were all able to play alongside many of their high school teammates one last time, and in front of their families and friends.