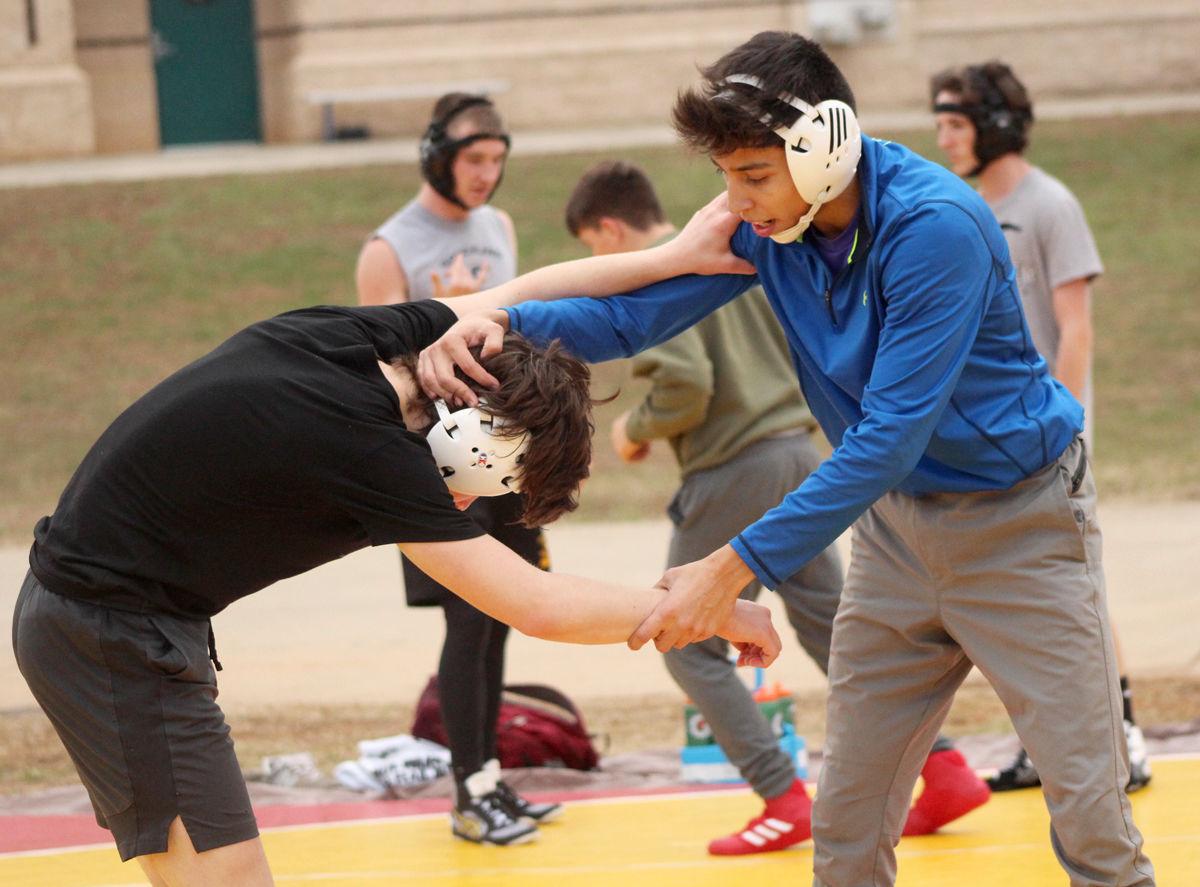 Goochland High School's wrestling program is still young overall as it heads into its fifth year with the 2019-20 season.
But when the Bulldogs step onto the mat, head coach Mike Nadder expects to win.
"That is my mentality," he said. "It doesn't always work out that way, but if you expect to lose, you probably will."
This season, he's expecting several wrestlers to place well in the regional tournament and advance to states.
"We had no one attend the state tournament last year and that was a disappointment," Nadder said. "Last year we were battling lots of injuries and several concussions, so this year we are trying to cut back a little on our live wrestling so that hopefully we are healthy at the end of the year. There's a fine balance there that we will try to tweak as we go."
The team will be without its last four weight classes until the conclusion of the football season, but it's projected to add about 10 more wrestlers who are part of Goochland's football program.
The Bulldogs also have several middleweight wrestlers who will be competing for a spot on varsity.
"One of the problems we will have is making sure we do not have our best wrestlers sitting," Nadder said. "We will try to move kids around the best we can."
This year's team also returns a very good core of wrestlers who "expect to make a little noise this year" according to their coach. They include Jonathan Daly, Max Moreno, Ethan Ford, Coree Vincent, Alex Thompson, and Ayden Doczi. Nadder anticipates that Daly and Moreno will lead the Bulldogs at the beginning of the year until they are a complete team. Will Browning is in his third year, and he's looking really good for the season according to Nadder. The team also has quite a few second-year wrestlers (Grant Heidel, John Summit, Riley Hite, Abdul Socarras and Blake Smith) whom Nadder expects to contribute right away.
"As the program grows, so does the interest in the school and right now we are fighting for room because we have so many kids," Nadder said. "A lot of the returning wrestlers attended our open mat sessions during the summer and that has made a big difference."
Right now the Bulldogs have about nine kids from the middle school who participate with the team. Coach Jeremy Wampler works with them on Tuesdays and Thursdays for about an hour, and then they join Coach Wampler's practices.
"We are trying to get the younger kids interested at an early age. Coach Wampler has worked extremely hard organizing these practices. We are really excited about the future and are hoping to start a middle school team soon," Nadder said. "We are also hoping at some point to have our own wrestling room, but right now we do the best with what we have to work with. My athletic director, Joe Fowler, has been unbelievably helpful as we continue to grow. Anything I need he seems to have for me. We have a lot of support from the administration and awareness amongst the students is really growing. I'm really hoping to have large attendance at our home matches."
Last year Goochland's record was 13-15. The Bulldogs wrestled a very tough schedule, so Nadder was happy with their progress throughout the season. He said this year's schedule is just as tough as last year's schedule, "and that's important so that we are prepared for the postseason and are not caught off guard."
Their opponents will include but are not limited to Cosby, Benedictine, Godwin, Freeman, Hermitage, Tucker and Powhatan. The Bulldogs will also be attending two tournaments this year at Patrick Henry High School (Tuesday, Dec. 3, 6 p.m.) featuring an eight-man individual bracket, and at Dinwiddie in a 12-team dual tournament.
"If we have a full team I expect to do well in both of those," Nadder said. "By wrestling some of the toughest teams in the area I expect to be ready for the postseason."