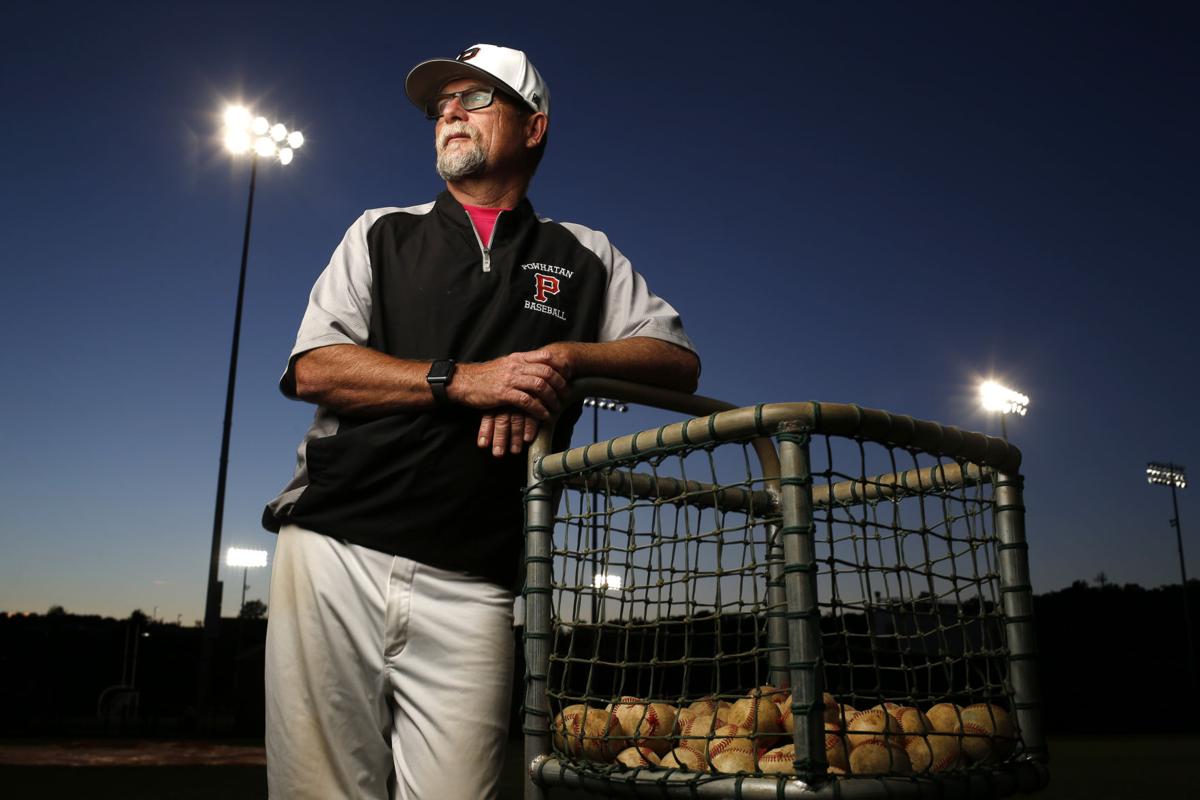 Powhatan baseball's Gregg Conner, the area's longest-tenured head baseball coach, was among the 14 coaches, contributors and athletes selected to the Virginia High School Hall of Fame's Class of 2020, announced today in a release from the Virginia High School League (VHSL).
Conner has been Powhatan's head baseball coach since 1985. In 35 seasons he has won 16 district titles, six regional championships and more than 500 games. He led the Powhatan Indians to VHSL AA state championships in 2008 (7-4 over Alleghany) and in 2012 (4-1 over Brookville). According to the VHSL record book, he is the winningest head baseball coach in the Richmond area and is among the five all-time winningest head baseball coaches in the State of Virginia.
Conner has also coached a variety of sports at Powhatan in addition to baseball, including JV football (1984), JV basketball (1985‐86), cross country (1989 to 1994) and golf (1995 to 2003), and was Assistant Athletic Director from 2004 to 2013, according to the VHSL.
Coaches Darnell Dozier (Princess Anne) and Jim Larkin (Chancellor) were also selected to the Class of 2020. Athletes selected for the class were Frank Beamer (Hillsville), Barney Cobb (John Marshall), Wheeler Hughes (Dunbar), Leroy Keyes (G.W. Carver), Cora Jackson‐Robinson (Essex), Jeff King (Pulaski County), Tara Sheets (Gate City) and Jasmine Thomas (Oakton).
Contributors selected were Charlie Cloe (Central Virginia Football Officials), Tom Dolan (Jamestown High School, VHSL) and Valerie Kibler (Harrisonburg).
The 31st Annual Hall of Fame induction dinner is Sunday, April 26, at the DoubleTree by Hilton Hotel in Charlottesville.
Members of the Class of 2020 will bring total membership to 309.