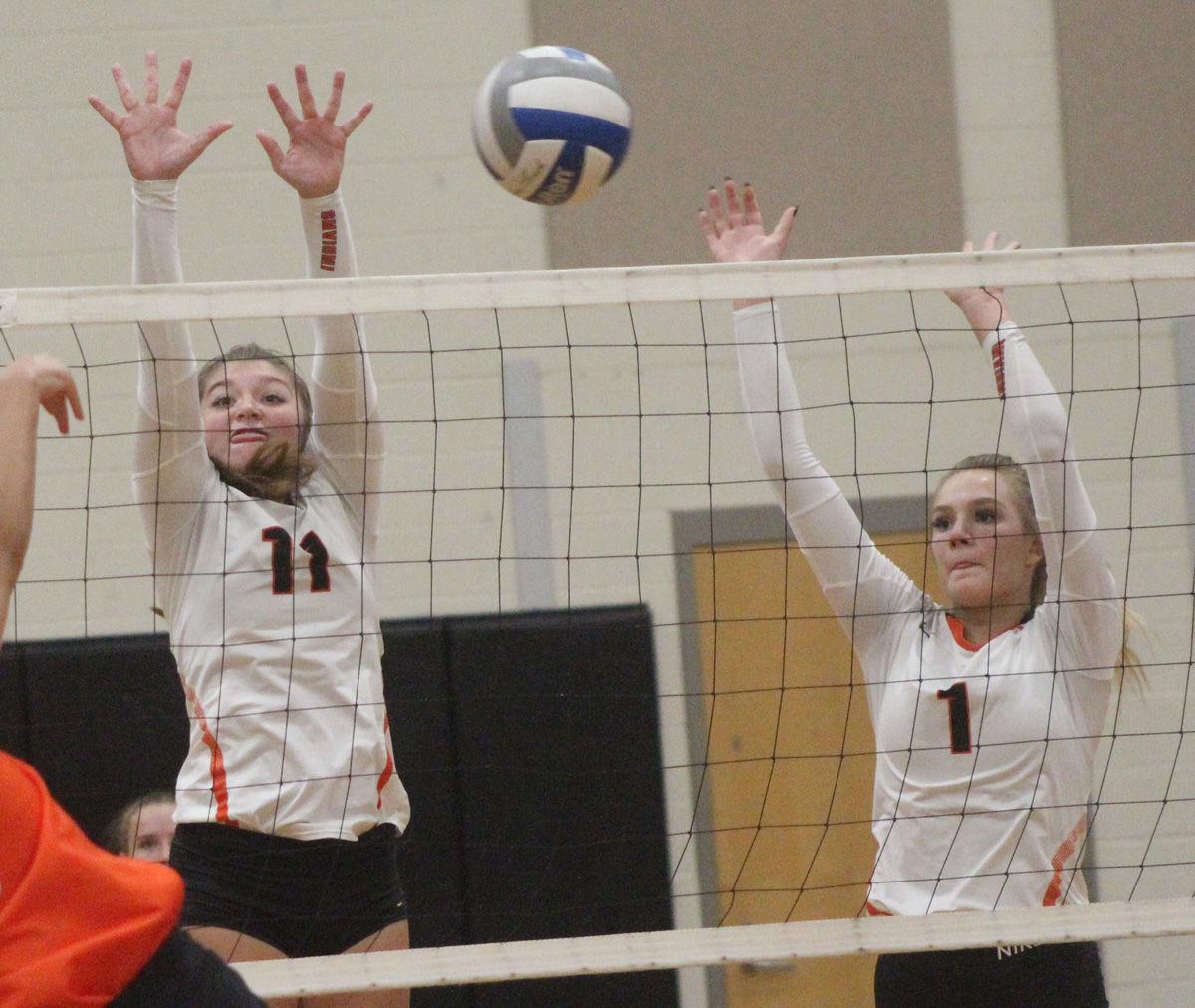 MIDLOTHIAN - Powhatan Volleyball went into Thursday night's match at James River High School having assembled a four-game winning streak. But without the attack power of Nina Marsho and Division I DePaul commit Sierra Ellison - both of whom were dealing with ankle injuries - the Indians knew they would have their work cut out for them in a matchup with the Rapids, who rolled into Thursday's game unbeaten in the district...
...until the end of that grueling five-set match - full of long rallies and amazing saves - that saw Powhatan win a 3-2 thriller.
The Indians fell behind early 25-16, but after edging James River 26-24 in the second set, they went up 2-1 on a 25-20 third-set effort. They also led 20-13 in the fourth, but one Rapids server engineered an 8-point run that set the stage for James River to edge past Powhatan 26-24.
The fifth and final tiebreaker sets are always shortened to a regulation point goal of 15, but the two teams took each other all the way to a 14-all tie, forcing extra points as a team must lead by two points either before, at or past the 25th point in regulation and 15th point in the fifth set.
Powhatan won it 16-14, extending its current winning streak to five games.
Huge lineup changes were required with Ellison out. The Indians sent senior middle Star Bryant outside in hopes that they could have "a second outside terminator" according to Powhatan coach Cindy Bryant.
"We knew James River runs the middle very fast and that we would have to shut them down in the middle to have success," Bryant said. "We did!"
Sophomore Libero Allie Dulio hauled in 16 digs, sophomore setter Bryson Amorese racked up 43 assists, sophomore middle Emilie McDaniels continued her momentum from Tuesday's win over Monacan with 6 blocks, junior hitter Natalie Mueller unleashed 18 kills, 4 blocks and 8 digs and senior hitter Star Bryant lasered 16 kills across the net.
It was also a huge night for junior hitter Kenzie Urbine, who had 3 aces, 5 kills, 4 blocks and 5 digs on the right side.
Powhatan has lost only one Dominion District match thus far this season. Upcoming opponents for the Indians are Clover Hill on the road on Tuesday, Sept. 17 at 7 p.m. and Manchester at home on Thursday, Sept. 19 at 7 p.m.