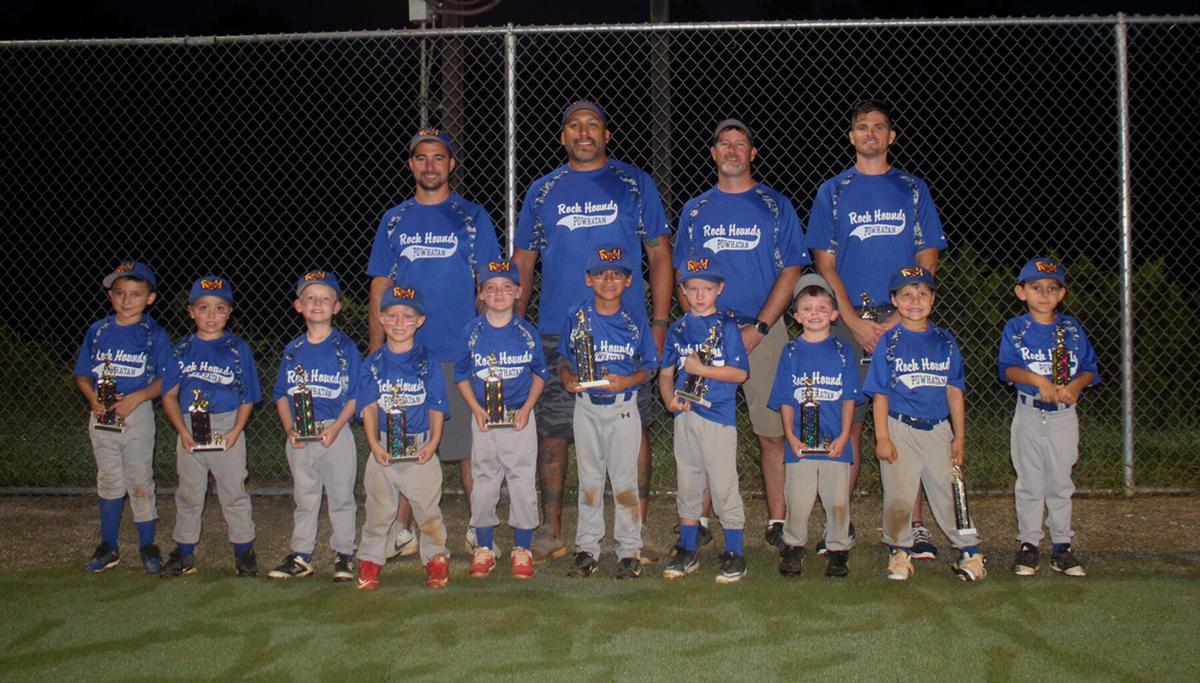 POWHATAN - Playing in the first Powhatan Little League Advanced T-ball Championship in seven years, the Powhatan Rock Hounds won the championship 13-7 over the Powhatan Braves at Fighting Creek Park on Friday.
The two teams played with a five-run limit per half-inning. The two teams tied at 5-5 after the first inning, but the Rock Hounds went up 10-5 after the second, and then three infielders collected three hits by the batters and got runners out at first base twice and third base once.
The Rock Hounds then grabbed a six-run lead in the top of the third inning to secure the win, as the Braves wouldn't be able to score more than five runs and catch up in the bottom half-inning.
But the players were able to play the complete three-inning distance, with the coaches on both teams agreeing to finish the championship game and play the rest of it for fun.