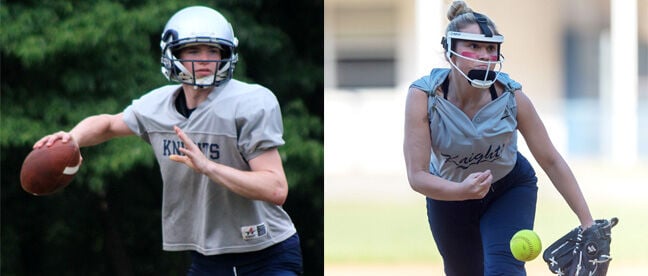 Blessed Sacrament Huguenot could still begin its athletic year as soon as this fall. But if it does, the order in which it holds its seasons will be different.
A vote is slated to be held during a Sept. 9 meeting to decide whether or not the Virginia Colonial Conference, which includes BSH, will flip fall sports to the spring, and spring sports to the fall.
If the VCC flips the seasons, that means BSH would play baseball, softball, co-ed soccer and girls tennis this fall, and football, cheer and volleyball would compete in the spring.
Even if the seasons aren't flipped, the VCC will not play fall sports, including football, this fall. And if the flip doesn't occur, then the conference is expected to look towards a condensed-season model that is similar to what the Virginia High School League has implemented for this coming year.
VHSL's winter sports will be held Dec. 14-Feb. 20 (with the first contest date to be held Dec. 28), fall sports will be moved to Feb. 15-May 1 (March 1) and spring sports will be held April 12-June 26 (April 26).
The Tidewater Conference of Independent Schools, a private school conference that includes The Steward School in Richmond, is going to a condensed-season model, in which its winter sports will be held Nov. 18-Jan. 30 (first play date on Dec. 8), fall sports Feb. 1-March 27 (Feb. 16) and spring sports March 29-May 22 (April 13).