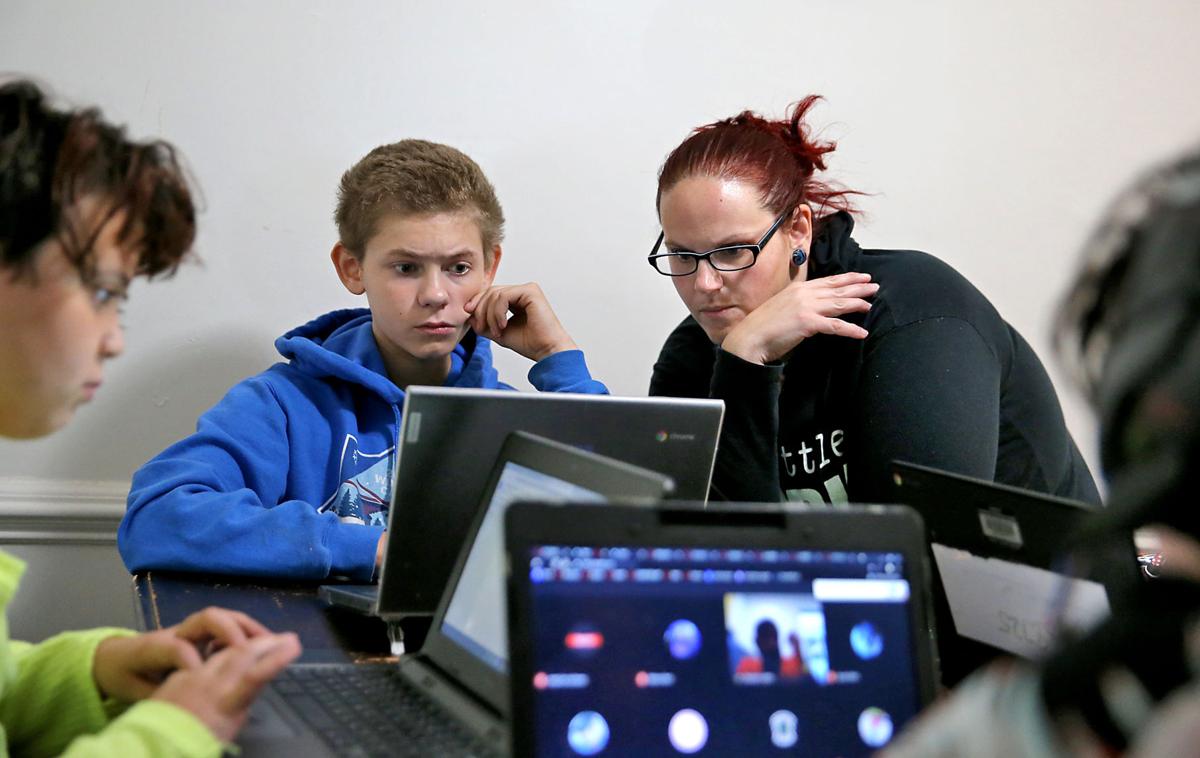 Chesterfield County Public Schools operated on a two-hour delay Monday morning for all students after Google had a major outage, preventing many users from accessing platforms, including Google Classroom.
Chesterfield, which reverted to virtual learning last month after a rise in coronavirus cases, uses Google Drive and Google Meet to teach students.
"With some more than 17,000 Chesterfield County students poised to start classes around 7:30 a.m., this morning's delay was necessary to make sure our school division had time to see that all Google systems used in the school setting were returned to a normal operating status," the district wrote in an email to families Monday morning.
Google began investigating reports of issues dealing with Gmail, its email service, at 8:31 a.m., according to the Google Workspace Status Dashboard. The issues spread to users not being able to access YouTube, Google Docs or Google Classroom.
Google users in the U.S., Europe, India and other parts of the world were also briefly affected, unable to access their Gmail accounts, watch YouTube videos or get to their online documents.
At 8:56 a.m. Google reported, "the problem with Gmail has been resolved. We apologize for the inconvenience and thank you for your patience and continued support. Please rest assured that system reliability is a top priority at Google, and we are making continuous improvements to make our systems better."
Chesterfield middle school students start virtual school first at 7:35 a.m., ahead of elementary and high school students, prompting the two-hour delay. The school system kept the delay for elementary and high schoolers "to avoid asking families to make any further changes/disruptions to their morning schedules."
Henrico County Public Schools maintained its normal virtual schedule despite using Google to verify its users when logging into Schoology, the online platform used by teachers and students where assignments and other instructional materials are housed, schools spokesman Andy Jenks said in an email.
The outage did not appear to impact Microsoft Teams, the videoconference platform used to conduct virtual classes in Henrico.
"We're still keeping an eye on things in case we need to make any other adjustments today," Jenks said. "We appreciate the patience, understanding and flexibility extended by our teachers, students and families this morning."
Hanover County Public Schools, which has most students engaged in in-person learning except for Hanover High School, had minimal impact. All schools started on time despite some reports of students and staff having difficulty logging in as Google systems were coming back online.
Richmond Public Schools operated on its normal virtual schedule.
Tens of thousands of complaints popped up around 7 a.m. along the East Coast of the U.S. The vast majority of those people, about 90%, could not log in, according to the site Downdetector.
Downdetector, which tracks website outages, reported the problem affected users around the world, but appeared especially widespread in the northeastern U.S., Britain and other parts of Europe. Japan, Malaysia and India also looked to be more affected.
Staff writer Kenya Hunter contributed to this report. Information from The Associated Press was also used in this report.