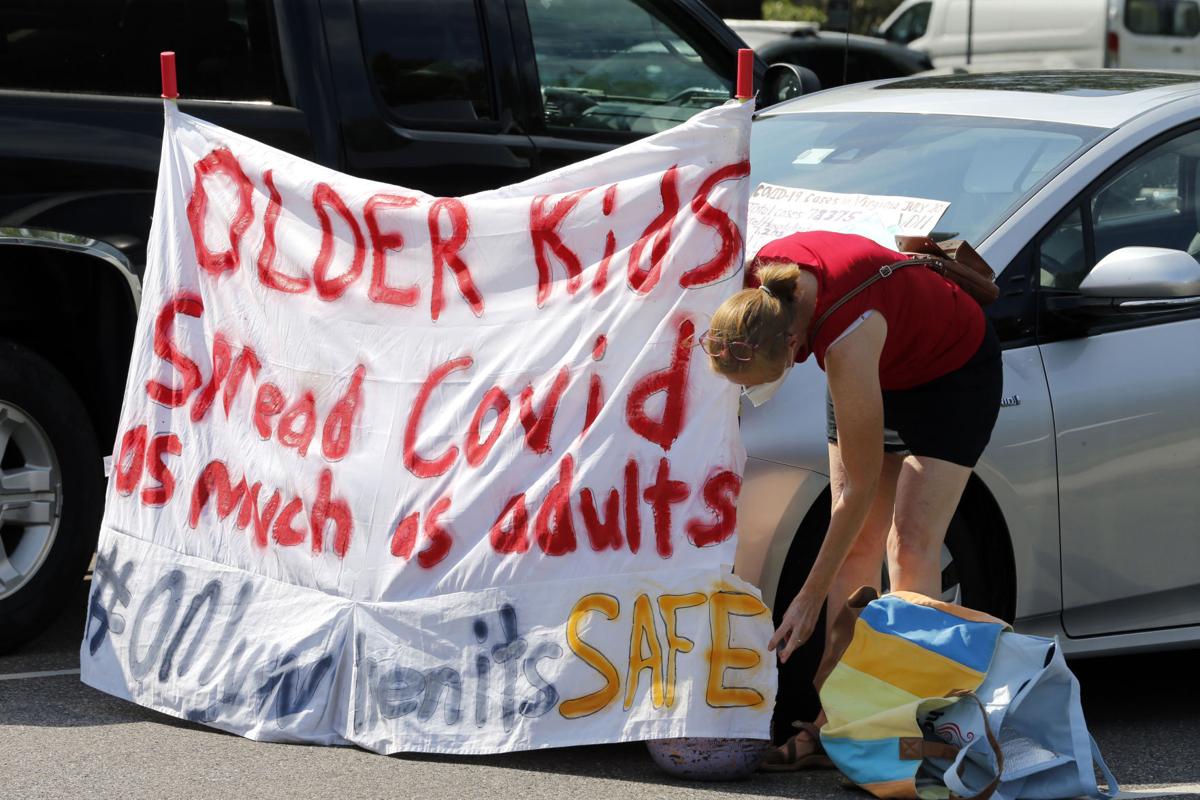 Chesterfield County Public Schools is anticipating welcoming back students who by August will not have stepped foot in a school building in 17 months or never at all because of the coronavirus pandemic.
With the upcoming school year comes challenges as the district will navigate its third academic year associated with COVID-19.
Anticipated challenges include restoring relationships and routines, having mental health supports and resources available, and addressing academic learning loss, school officials outlined in an April School Board meeting.
"What we're recognizing is not indifferent to other school divisions across the country in that our students have additional emotional supports that we want to be able to assist with given the fact that we've been through a national pandemic," said Shawn Smith, a schools spokesman, in an interview.
During the pandemic, students may have experienced a variety of traumas, including possibly losing a family member to COVID-19, watching their parents lose their job or not having enough to eat.
Chesterfield school officials are strongly encouraging all students to return to face-to-face learning in August, saying students miss out on more than academics when not in school. Currently, Chesterfield schools are open five days a week for all grade levels. Students first returned in waves on a hybrid schedule in the fall. The system offered a virtual option all year.
Two virtual options are available for the fall. Students in grades K-8 who opt to attend a virtual academy will be taught by an assigned virtual teacher and be in a virtual classroom with students in the same grade from across the county, not their respective school's classmates. For high schoolers, students may enroll in CCPSOnline, an existing online course program. While CCPSOnline offers Advanced Placement and honors courses, it does not offer specialty center classes.
Kate Flinn, a Chesterfield parent whose child attends a specialty center, has kept her son at home the entire school year. Whether he will go back to school in the fall is weighing heavy on Flinn, who said the decision not to offer virtual specialty center classes is puzzling.
While still deciding about the fall, Flinn said the school system needs to prioritize the mental health of both students and staff and go further than the "iceberg terms" of depression and anxiety.
"There needs to be enough professionals in place who can recognize the symptoms of anxiety and depression immediately and can help support students in a variety of ways," Flinn said.
Chesterfield Chief of Schools Lisa High said in an interview that the district has made the effort this past year to partner with the county's social services department to come together and support children and families.
One way Chesterfield schools is looking to establish relationships and school routine is through celebratory back-to-school events, said Chesterfield Chief Academic Officer Sharon Pope.
In a typical school year, there are opportunities for students and families to visit their respective school before the year begins. If such events can happen in the late summer, Pope is sure schools will welcome back the tradition and, if not, teachers are beginning to plan alternative welcome events.
"I think folks have been dealing with things like virtual learning and separated by physical space [and so] we're really seeing the importance of relationships, and connection with each other, and how that can be done in lots of different ways," said Justina Schlund, the senior director of content and field learning at the Collaborative for Academic, Social, and Emotional Learning, a Chicago-based nonprofit.
In developing relationships, Schlund has seen districts provide more time for one-on-one relationships between a student and adult. Even if it's only a quick five-minute conversation, consistent check-ins between student and school staff can develop a relationship. Also, having students engage in small group work often can provide students a chance to build relationships.
Community building can be established for both in-person and virtual students through morning and/or afternoon meetings where students can feel comfortable talking about their day, their families and what's on their mind, Schlund said.
Chesterfield has begun communicating to families that wish to remain virtual that social and emotional team-building activities, morning meetings, movement and brain breaks and even recess will be incorporated come fall for virtual students.
The district's non-core instructional opportunities for both face-to-face and virtual students will help students "begin to feel more comfortable, welcomed [and] safe," Pope said.
Chesterfield is also offering free summer learning opportunities that can help prepare students who have not been in a traditional school building in nearly two years.