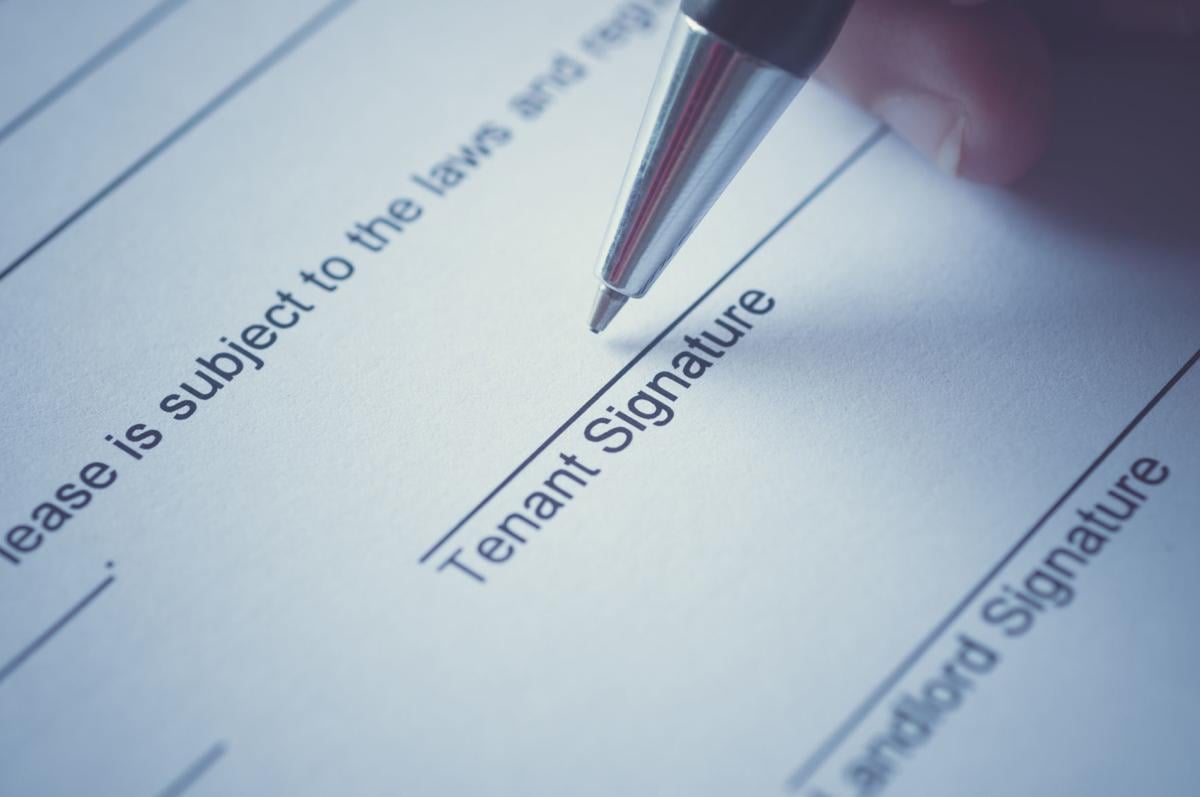 A Chesterfield County apartment complex stands accused of racial discrimination in a federal lawsuit filed Tuesday by the American Civil Liberties Union over a policy barring rentals by people convicted of felonies and other crimes.
The ACLU is challenging the Sterling Glen complex's policy on behalf of a Richmond nonprofit group. Convictions covered by the policy include drug, animal cruelty and sex crimes. The lawsuit contends that the rule effectively discriminates against African American residents because they are nearly three times more likely than whites to have a criminal record that would bar them from renting at Sterling Glen, which has 300 units.
The policy "not only has an unlawful disparate impact, but was motivated by an intent to block people who are black from obtaining housing," reads the complaint filed in U.S. District Court for the Eastern District of Virginia against Wisely Properties, Sterling Glen's owner, and against Multifamily Management Services Inc., the operator of the complex. Both are based in Staunton.
Clayton Wisely, president of Multifamily Management Services, said Tuesday that he hadn't been served with the litigation, hadn't seen it and couldn't comment.
"It's always been our policy and intent to comply with all fair housing laws," said Wisely. "We never had a complaint, that I know of — any fair housing complaint."
The ACLU's Virginia and national organizations sued on behalf of the lawsuit's plaintiff — Housing Opportunities Made Equal of Virginia Inc., a Richmond nonprofit group that seeks to expand access to housing. The groups allege that Sterling Glen's rental policy violates state and federal laws on fair housing.
The lawsuit includes a copy of Sterling Glen's application for prospective tenants. The document says a criminal background check would be run on potential renters and that they would be rejected if they had a felony conviction, as well as any conviction related to terrorism, illegal drugs, prostitution, sex crimes or animal cruelty.
The form also says an application could be turned down if a potential tenant had any charges within those categories in which an adjudication was withheld or deferred, or if an applicant was actively on probation or parole because of a conviction in the covered categories.
About 1 in 5 Chesterfield residents are African American, but nearly half of the people — 46% — convicted of a felony in the county between 2007 and 2017 were African American, according to the lawsuit.
HOME, the nonprofit housing group, had workers pose as potential tenants with a felony record and apply for housing at Sterling Glen, the suit says.
"In each instance, an agent at Sterling Glen told the HOME tester that because of the felony conviction, the tester's application would automatically be rejected," the lawsuit says.
The group says in its litigation that finding safe and affordable housing is critical for people upon release from prison, adding that such a home "is critically important to allowing re-entrants to secure employment, government benefits and other community ties." Jennifer Safstrom, an ACLU attorney, said similar litigation had been filed elsewhere in the U.S. but could not provide specifics.
HOME says in the lawsuit that instead of Sterling Glen's "far-reaching" rental policy, the apartment complex could instead give "individualized consideration" to each resident's situation "and desirability as a tenant."
The suit suggests that among the factors that could be considered is how long ago a conviction was, how potential renters conducted themselves after being found guilty, and evidence that applicants have rehabilitated themselves.
The litigation includes a 2016 letter from the U.S. Department of Housing and Urban Development that offers guidance on complying with the Fair Housing Act, which was enacted in 1968 to prohibit discrimination on the basis of race, religion, sex and disability.
HUD's guidance allowed for considering someone's criminal background in denying them housing, but cautioned against "arbitrary and overbroad" bans related to criminal history that would likely "lack a legally sufficient justification."
The ACLU litigation seeks an injunction to force the owners and operators of Sterling Glen to change their housing application policies. The litigation also seeks unspecified damages to be determined by a jury.