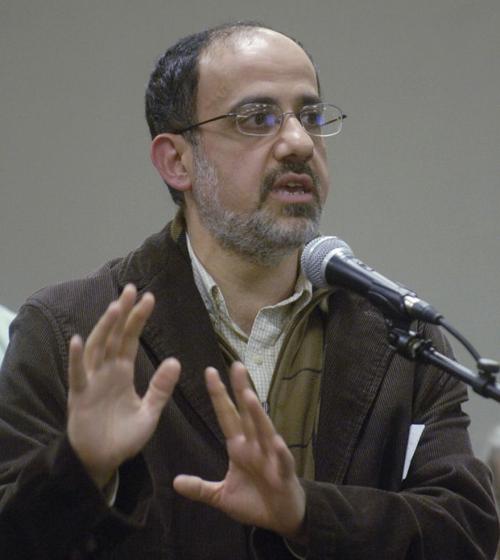 Religious leaders from the three Abrahamic faiths — Christianity, Islam and Judaism — are getting together this month to lead a series of conversations about topics important to them all.
"The belief of the organizing group is that while each one of us has a commitment to its own faith tradition — and we believe strongly in certain values of these traditions and we're not going to change — we have a commitment to the community where we live and, in order to build a community, we have to know each other," said Imad Damaj, president of the Virginia Muslim Coalition for Public Affairs.
His organization is staging the program along with Bon Air Presbyterian Church, Bon Air United Methodist Church, Congregation Or Ami, St. Edward Catholic Church and the Islamic Center of Virginia.
The first session was held Thursday evening, when about 60 people came to Bon Air Baptist on Buford Road to talk about "Good and Evil in Human Nature."
The next two sessions will cover religion's place in the modern culture and universal values.
The program, called the Interfaith Trialogue, is in its fifth year.
Damaj said the idea behind the Trialogue is "to build bridges of understanding" between the faiths by discussing shared values.
One key way the attendees of the divergent religions experience the other faiths is by making sure that a church, mosque and synagogue each host a session, Damaj said.
"In order to have a sustainable dialogue you need to have a community, you need to have a house of worship," he said.
Damaj added that as important is making sure those who attend the session are active participants rather than passive listeners.
Each of the free sessions is kicked off by a main presenter who discusses the topics du jour and followed up by response from members of the clergy.
Attendees then break up into groups — each with people of different faiths — and converse for 30 minutes. Each group then presents its thoughts to the others.
The Trialogue sessions are held in May, but the leaders meet throughout the year to discuss future topics. There is a community project that can grow out of the sessions, and there is a social event to bring participants back together.
"We have to get to know one another better," Damaj said.
"We have to get to know

one another better."

Imad Damaj

President of the Virginia Muslim Coalition for Public Affairs