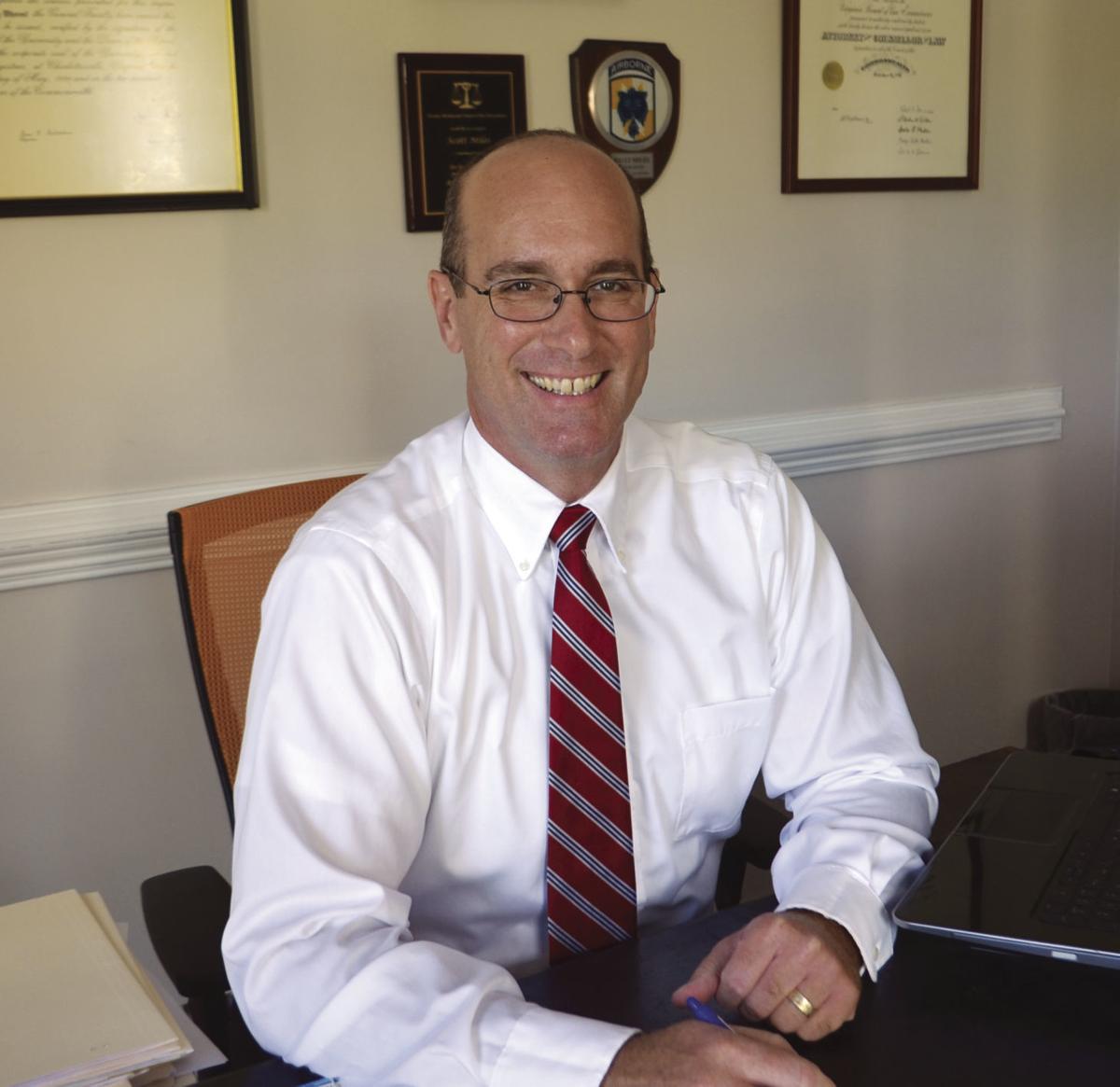 Chesterfield County Chief Deputy Commonwealth's Attorney John Childrey has won the Republican nomination in the race for the county's top prosecutor, and will now face attorney Scott Miles, a former Richmond prosecutor who is the Democratic candidate.
In a canvass of party members on Saturday, Childrey defeated attorney Stacey Davenport, an assistant commonwealth's attorney in Henrico County, by a vote of 935 to 233.
So far, no independent candidates have come forward to run in November's special election. Friday is the deadline to file.
Davenport said she was asked to run as independent and consider a write-in campaign, but "as a member of the Chesterfield Republican Party, I support our process and our nominee. I would love the opportunity to serve Chesterfield as the commonwealth's attorney, but I will not seek election this November."
If no one else files, Childrey and Miles, both 50, will go head to head Nov. 6 in a special election to replace Chesterfield Commonwealth's Attorney William "Billy" Davenport, who retired July 1 after three decades at the helm. Billy Davenport and Stacey Davenport are not related.
A special election is required because Billy Davenport retired a year and a half before his current term expired. The winner will run again in 2019 for a full term that will start in 2020.
In a phone interview, Childrey said the 1,168 people who cast ballots was an acceptable number given the short time frame the party had in deciding the nomination process and getting the word out.
The party decided its nominating process July 16 with final voting locations determined on July 17.
"So we had less than 25 full days to not only communicate to people that there was an election, but exactly what was at stake [and] where they would be allowed to vote," Childrey said. "I was very happy that so many people did come out to support me."
On the other side of the aisle, the Chesterfield Democratic Party declared Miles its candidate Aug. 3 after no one else filed an interest by the party's Aug. 1 filing deadline, said party Chairwoman Sara Gaborik.
Miles "will be the newest nominee to join the 'blue wave' ticket of Democrat candidates and incumbents coordinating their campaigns for the November general election," she said.
"The Chesterfield Commonwealth's Attorney's Office has been using the same system under the same leadership for the past 30 years," said Miles, who intends to "constructively reform the prosecutor's office" if elected.
"Best practices in criminal prosecution have evolved in recent years in jurisdictions across the country," Miles added. "Our community has expanded and has become more ethnically and economically diverse. A newly elected commonwealth's attorney must be prepared to adopt those best practices to create a comprehensive cutting-edge prosecutor's office to meet the needs of residents in every corner of Chesterfield County."
Childrey said it will be difficult for his opponent to point out deficiencies in a county prosecutor's office that "historically ... is regarded across Virginia as doing a very high level of prosecution."
Childrey said it's no coincidence that statewide awards presented annually by the Virginia Association of Commonwealth's Attorneys for extraordinary and outstanding service are named after former Chesterfield prosecutors Warren Von Schuch and Virginia S. Duvall.
He also pointed out that the consistently high level of expertise in the office has resulted in recent successful prosecutions of defendants, in separate cases, of murder in which the victims' bodies were never found. "I don't know of another jurisdiction in Virginia that can make that claim," he said.
"So the political challenge for ... Scott Miles is to try to poke holes and say, 'Chesterfield is doing things wrong and I can fix it,'" Childrey said. "I think the political process is going to cause folks to try to take issue with what we've been doing, and I think by any reasonable standard, prosecution is something in Chesterfield that historically we've done very well."
Miles said "it's pretty easy to pick highlights ... of murder cases that have gone well" in an office that handles a high volume of cases and then declare "the office as a whole is functioning at a high level."
But Miles said he's not looking at just whether the office has successfully prosecuted some violent cases. "What I really take issue with is the quality of this office's service to the community."
He noted that prosecutors' offices in other localities are not only tough on violent crime, "but they are also able to focus on rehabilitation of nonviolent offenders. And that certainly seems to be nearly entirely absent [in Chesterfield]."
"The prosecutorial philosophy that has prevailed in this courthouse for the past 30 years has been a war-on-drugs philosophy," Miles added. "They're still running the 1987 version of the war on drugs playbook. John has said publicly that he wants to continue his bosses' work and he's pledging ... that he's going to continue this same philosophy that's prevailed for the past 30 years."
Childrey has been practicing law since 1993 and has been with the Chesterfield Commonwealth's Attorney's Office since 1998, except for a two-year stint in former Virginia Attorney General Ken Cuccinelli's office in 2012-14 as a deputy attorney general for public safety and enforcement. Childrey has the backing of his former boss and a long list of local and state Republican politicians, including Virginia House of Delegates Speaker Kirk Cox and Chesterfield state Sen. Amanda Chase.
Miles has practiced law for 22 years as a legal aid attorney, public defender, Richmond prosecutor and currently as a defense attorney, defending clients in Chesterfield's criminal courts. Miles has been endorsed by Richmond Commonwealth's Attorney Michael Herring, Henrico Commonwealth's Attorney Shannon Taylor, Chesterfield Commissioner of Revenue Jenefer Hughes and state Del. Dawn Adams, among others.