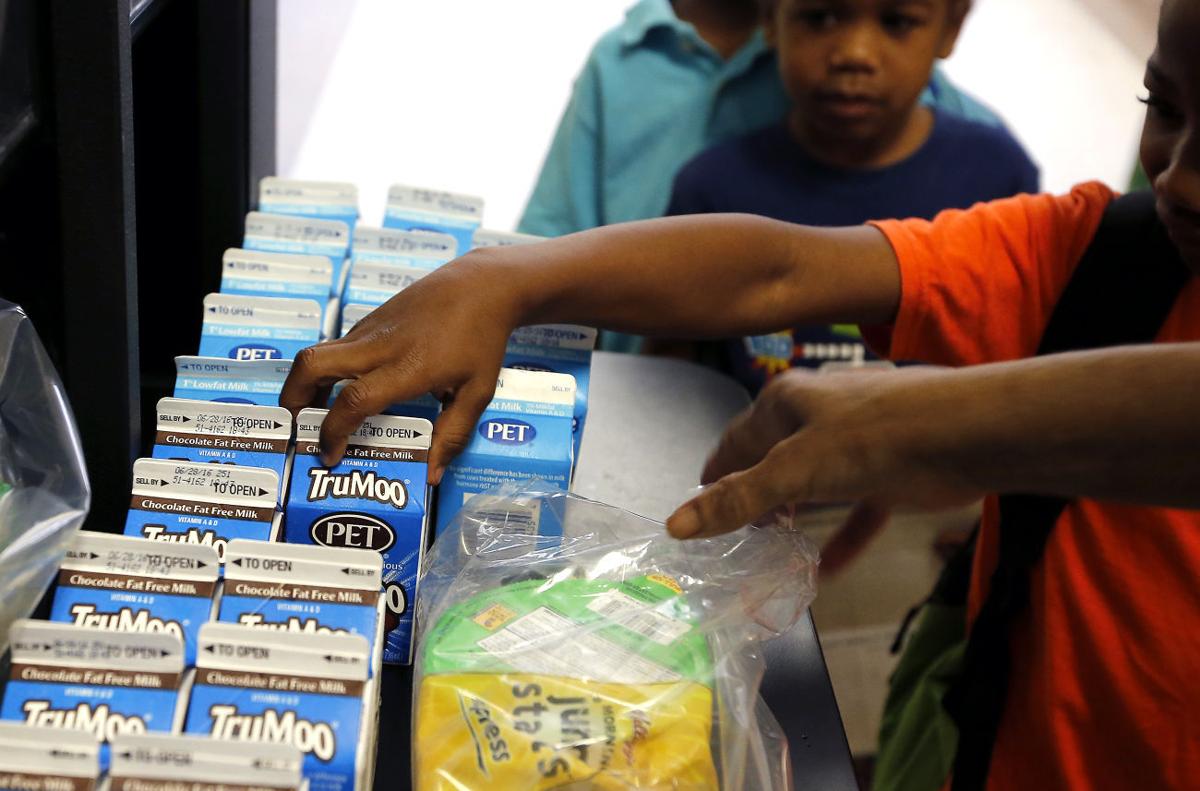 They showed up in surgical masks and quietly filled the rows of the 17th-floor meeting room of City Hall.
Teachers, staff and supporters of George Mason Elementary School in Richmond's Church Hill neighborhood wanted to face the people charged with ensuring that the city's public school students have what they need to achieve.
How could children be expected to perform when the smell of urine from decades of malfunctioning plumbing greeted them at the threshold, they asked the Richmond School Board?
The questions were lost amid more pressing topics: Should Mayor Levar Stoney's signature education initiative be approved? How best to proceed in the hunt to replace outgoing Superintendent Dana T. Bedden?
Whoever is tapped to lead the historically underperforming school system will immediately be tasked with putting out fires.
The issues that arise at every public meeting — from childhood trauma to challenges with special education — are so chronic and entrenched that they have become enshrined in a gallows humor-style bingo sheet passed around at Monday's meeting.
On the list are the school's outdated facilities, which have been the subject of years of successive plans and little action.
Monday brought an exception in the form of a vote to overhaul Overby-Sheppard Elementary School in the city's North Side, a school that has long cried out for relief but remains in better shape than George Mason.
Some classrooms at the century-old Church Hill school are sweltering, while children wear jackets in others. Teachers begin their days by wiping rodent droppings from students' desks, said Ingrid DeRoo, the George Mason site coordinator for Communities in Schools of Richmond.
"Some teachers wear breathing masks all day in order to teach," DeRoo said of the air quality in what is widely acknowledged to be the district's worst school building among dozens in need of major repairs.
Only $3.9 million was available to renovate Overby-Sheppard, a symbolic project viewed by some in the neighborhood as an unfulfilled promise back to the demolition of the adjacent Dove Court public housing community in 2008.
From the ashes rose Highland Grove, the first phase of a mixed-income development that opened in 2013 to great hope and talk of more homes and a new community school to follow.
Overby-Sheppard students will be shuffled to the former Clark Springs Elementary School in the Randolph neighborhood while repairs are underway.
In 2015, school officials discussed razing Overby-Sheppard and building a new school large enough to combine its students with those from nearby J.E.B. Stuart Elementary, but those pricey plans gathered dust as city officials struggled even to support the operational needs of the school division.
Proponents of Stoney's bid to formalize a partnership between the City Council, mayor's administration and the School Board say the agreement under consideration could provide for the sustainable funding needed to fix buildings.
But half a dozen people who spoke during the public comment period asked the School Board to pump the brakes on the document, known as the Education Compact.
The blueprint, already agreed to in spirit by both governing bodies, would set terms for how city and school leaders work together to advance the quality of life and academic achievement of the city's youths.
But to Victoria Carll, a teacher and founder of the education advocacy group RVA Opt Out, the plan is just that — a plan.
"Rhetoric and a form and a document and speeches is just that — just words," Carll said. "The education compact provides rhetoric. ... It doesn't provide anything but an additional level of bureaucracy."
The compact sets both overarching and specific goals and would:
require quarterly meetings of elected officials and their administrative counterparts;
result in the formation of a children's cabinet, drawing from city and school departments; and
establish an advisory group of administrators, elected officials and community members to issue nonbinding recommendations on critical issues.
Those opposed said they fear the agreement would give an outsized influence to government and community members without experience or a real stake in Richmond Public Schools.
"I am concerned that the suggestions brought forth by the compact team will drive conversation," said Brionna Nomi, who has taught in the school division.
The School Board and the City Council are scheduled to discuss the agreement at a joint meeting at 3 p.m. Monday at the Library of Virginia.