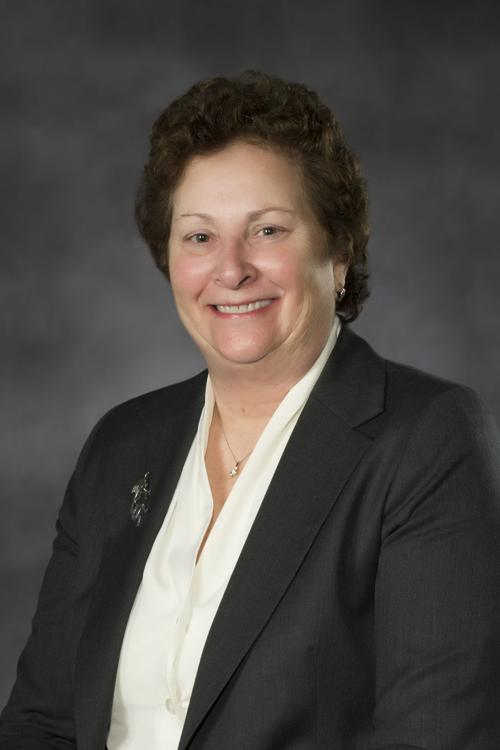 Gail Hackett became Virginia Commonwealth University's provost and vice president for academic affairs on March 1 after serving in the same role at the University of Missouri, Kansas, since 2008.
She succeeded Beverly Warren, who left to become president of Kent State University. We caught up with Hackett by email for her take on her role at VCU.
QUESTION: As provost, you are VCU's chief academic officer. Give us a primer on what exactly that means.
ANSWER: Well, first of all, most people, even sometimes those who work within the university, don't know what a provost is.
In a modern university, a provost is the chief academic officer. So, as provost and vice president for academic affairs, I work with the deans and the faculty to ensure that students receive the best education possible. At VCU, Student Affairs also reports to me, so my office is also responsible for the co-curricular side of the university as well.
QUESTION: What advice do you have for freshmen who will be arriving on campus next month? What sorts of mistakes tend to trip up new students early in the semester?
ANSWER: The advice I have is aimed at preventing the common mistakes students make when they first arrive on campus, and it is threefold. First, and this is deceptively simple but extremely important — go to class and participate. We have world-class scholars and first-rate teachers here at VCU, and we don't want our students to miss the fantastic opportunities that are opening up to them. Second, and on a related note, VCU offers a tremendous range of academic support for our students — take advantage of what they need to succeed. Third, we also have a huge number of student organizations that are available to meet any interest — get involved on campus.
QUESTION: And for returning students? Any changes they should watch out for?
ANSWER: I would say, get ready for the UCI Road World Cycling Championships, Sept. 19-27. You might also look at the possibility of taking one of the online classes associated with the bike race. Visit richmond2015.vcu.edu to find out more about the classes and the race.
QUESTION: You have been at VCU for five months. What has impressed you so far, and where do you plan to make changes?
ANSWER: There are so many impressive things about VCU it is hard to know where to begin.
First, I don't think that a lot of people realize what a truly great academic institution VCU is. I think people understand that VCU is a public university that embraces diversity, but I don't think that enough people understand that VCU is also a top-tier public research institution that is increasingly in the national spotlight and is justifiably focused on excellence as well as access. Every day, I see examples of academic excellence among our academic programs, our faculty and our students that just blow me away. For example, we have undergraduates who are producing outstanding, publishable research. The Health System, of course, is also outstanding, and our research productivity is on a steep upward trajectory.
QUESTION: You also have an appointment as a professor of psychology. What is your background in psychology, and will you be teaching a class this fall?
ANSWER: I am a counseling psychologist and, although my early research was in the area of behavioral health, most of my research over the years was focused on vocational psychology and career development, particularly the career development of women. I kept up on my faculty duties until I moved into the provost role, when I shifted from teaching classes and regularly publishing to teaching occasional guest lectures and publishing more sporadically due to my administrative responsibilities. I do, however, very much enjoy interacting with students. I just do that in a different capacity these days.
QUESTION: Tell us about yourself. What was your career path that led you to Richmond, and how did you become interested in higher education administration?
ANSWER: As with many faculty members who end up in academic leadership roles, my career progression followed the serendipity theory of career development. I received my degrees at Penn State, then started my career as a faculty member at The Ohio State University, followed by the University of California, Santa Barbara, and then Arizona State University. As a professor at ASU, I was asked to take over as interim department chair. Up to that point, I had only wanted to be a faculty member, teach and do research, but was pressured to take the chair job temporarily. After some time in that position, I began to realize that, not only was I good at the job, but that the job was different from what I had envisioned. I felt that I could support faculty, staff and students and effect change in a way that I could not in a faculty position.
I was asked to continue in the chair job permanently and from there went on to other administrative positions at ASU, including eight years in the provost's office as a vice provost. The last six years at ASU were times of tremendous innovation and change under President Michael Crow. Prior to coming to VCU, I also spent seven years as provost at the University of Missouri, Kansas City, another urban research university.
QUESTION: How do you spend your free time? Have you had a chance to explore the Richmond area and, if so, do you have any favorite spots?
ANSWER: As you might expect from an academic, I spend a lot of time reading. Outside of work, I read a lot of history, a pastime I inherited from my mother, who majored in journalism and history. I particularly love British history, especially the Tudors and Anne Boleyn, but, as Sue Grafton said recently, "I keep hoping for a different ending. So far, no luck."
I have not had a chance to explore Richmond to the extent that I would like, although what I have seen of it I absolutely love! I did just buy a kayak and can't wait to get out and use it when I get the chance. I am also house-hunting, so I expect to get out more once I get settled.