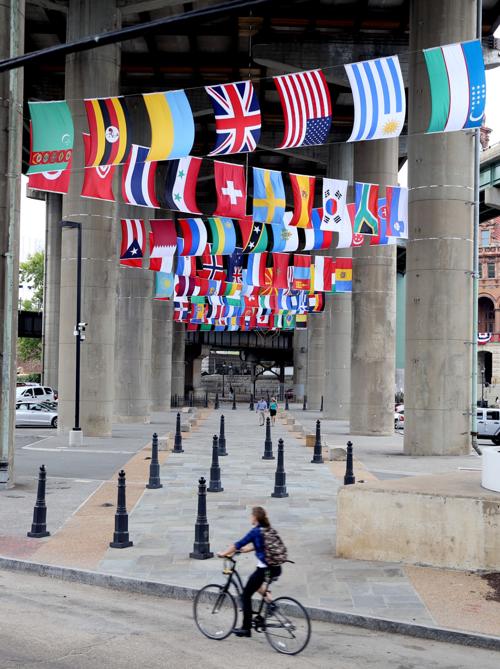 The city of Richmond's contractors who were hired to hang the flags (and hung them incorrectly) are correcting the world flags, which were hung over the weekend outside Main Street Station to welcome the nations coming to Richmond for the UCI Road World Championships.
The flags were accidentally hung upside down.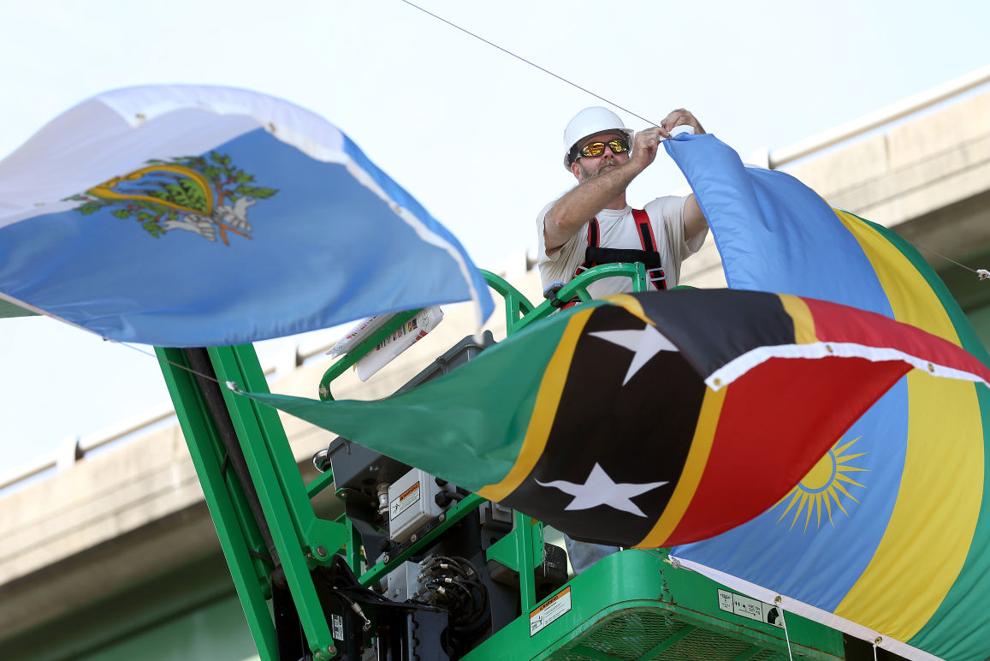 ---
The city of Richmond hoisted flags from almost 70 nations outside Main Street Station this weekend in a gesture meant to welcome the nations coming to Richmond for the UCI Road World Championships.
But crews accidentally hung many of the flags upside down.
"We were advised this morning that installers did begin to hang some flags over the weekend, and that some of the flags were hung incorrectly," Tammy D. Hawley, press secretary to Mayor Dwight C. Jones, said Monday. "The flags are being corrected as the remaining flags are being installed today."
One of the flags hanging upside down Monday morning was the American flag, which is sometimes used as a distress signal.
Deputy Richmond Police Chief John Buturla took to Twitter on Monday afternoon to apologize despite the fact that Richmond police weren't involved in the raising.
"Our apologies as we get ready to welcome the world," he wrote. "The mistakes are being fixed."
The world championships, one of the largest sporting events in international cycling, is expected to draw 450,000 spectators over nine days Sept. 19 to 27.
UCI, the sport's governing body, announced in August that delegations from more than 65 countries have qualified to travel to Richmond in September for a chance to compete in the UCI Road World Championships.
Teams range from major European powerhouses to smaller nations sending as few as a handful of riders.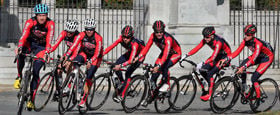 Read more news and features from the Times-Dispatch's coverage of the Road World Championships that will was held in Richmond in September 2015.