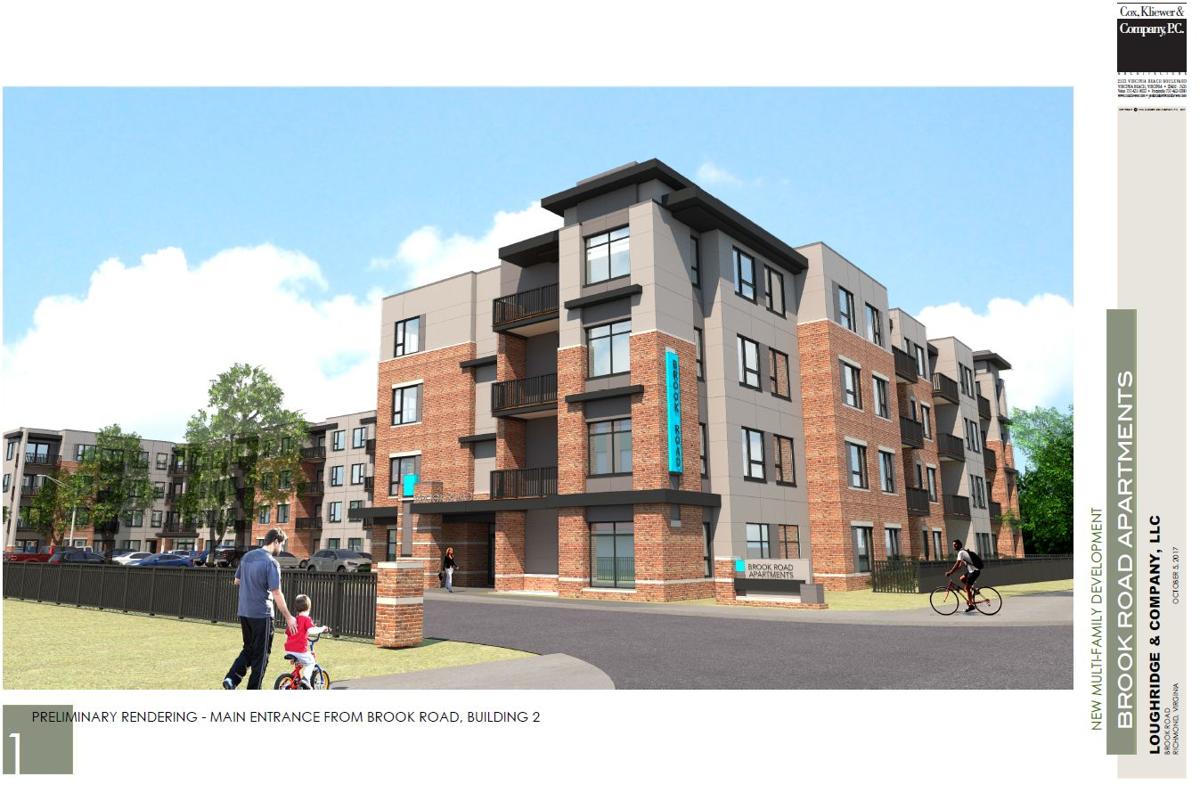 More than 220 apartments will rise in North Richmond near Virginia Union University after members of the Richmond City Council gave the project their blessing Monday.
The council signed off on a special-use permit for an apartment complex at 2009 Brook Road on a 4½-acre site adjacent to the U.S. Postal Service building.
Loughridge & Co. Construction Services, which is based in Henrico County, is developing the project.
"Bringing quality development to this neighborhood has long been overdue," said Brian Jackson, a lawyer representing the firm at Monday's council meeting.
Plans submitted to the city show 224 units in two four-story buildings on the site, which had been zoned industrial. The plans also call for 268 parking spaces for the building's residents.
The council approved the special-use permit and closing a section of Northumberland Avenue south of West Roberts Street to make way for the development. The firm is paying the city about $100,000 for closing the street.
The traffic the project is likely to draw combined with the street closure led two nearby residents to speak in opposition to the special permit request at Monday's meeting.
"If you approve this project as is, you approve havoc for us," said Anita Hackett, who lives about a block from the site.
The Richmond Planning Commission endorsed the request last October.
At the time, Councilman Chris Hilbert, who represents the area, and Virginia Union, which is across the street from the site, opposed the development.
On Monday, both Hilbert and a VUU representative expressed support for the project, saying it would provide much-needed housing for the college's students and spur economic development around the campus.
The council will hold its next full meeting on April 22.
(804) 649-6734
Twitter: @__MarkRobinson