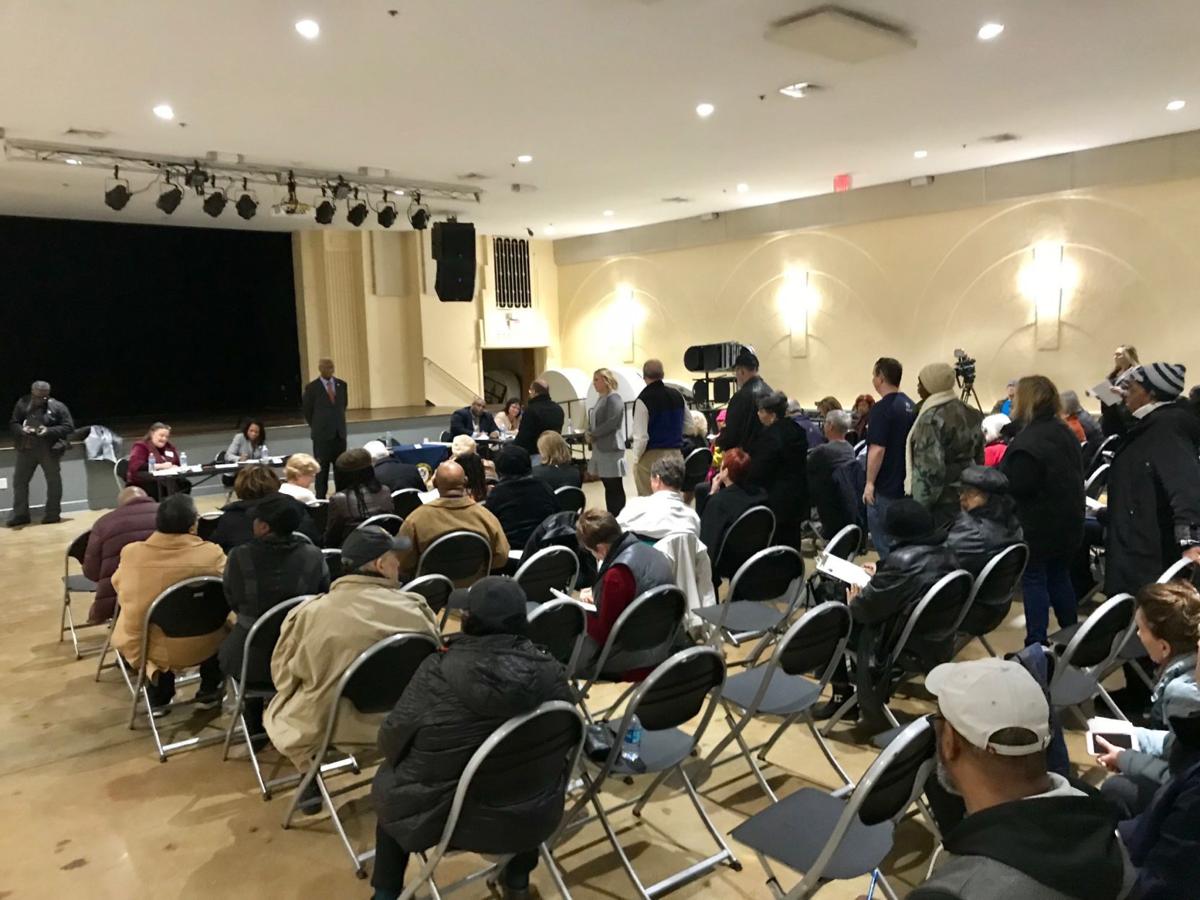 Unreliable postal service has led to lost medical records, missing bills and delayed deliveries, Richmond and Henrico County residents said at a Church Hill town hall on Saturday.
"The mail service is just terrible," said Sue Nelson, who was one of about 75 people who attended the meeting held by Rep. A. Donald McEachin, D-4th. Representatives from the U.S. Postal Service also attended the event at the Robinson Theater.
The hourlong forum was an outpouring of frustration from residents who said they have lost confidence in mail delivery in their communities since mistakes became common and complaints seemed to go unaddressed.
Some said Saturday that they consistently returned home to find mail left in an unsecured place, such as on a porch, but not stowed in a mailbox. Several others said they routinely received mail addressed to someone else.
Tina McGuire, who lives in Church Hill, said she had received mail meant for a person with a Sandston address on several occasions. When she attempted to raise the issue with the postal service, she said the agency was not responsive.
"I'm fed up," McGuire said.
Belinda Kelly, a Henrico resident, said she had stopped having her bank statements sent to her home because she didn't believe they were going to make it.
"We have taxes coming up. W-2s will be going out. I don't know where they're going to end up," Kelly said. "It's scary."
McEachin said he scheduled the forum after receiving persistent complaints from constituents about the quality of service they were experiencing. The majority of complaints his office has received came from the Richmond-Petersburg metro area, McEachin said.
In Church Hill, the abrupt closure of the East End post office in 2017 upset residents. Some worried it would remain shuttered permanently before it reopened last May after 13 months of renovations. McEachin was critical of the postal service's handling of the situation.
"Obviously, there are going to be mistakes, but the mistakes shouldn't be at this level and this voluminous," said McEachin, who told residents in attendance Saturday that his office would work with the postal service to address each complaint raised Saturday.
Georgina Griffin, who has delivered mail for 13 years, moved from Florida to Richmond last July. She said she noticed a difference in the quality of mail service in the city compared to her last job. Turnover among mail carriers locally contributed to some of the problems voiced Saturday, she said.
She said she has worked to get to know the people on her North Side route and would encourage others to do the same.
"I take pride in what I do. ... I'm going to let my other carriers know: You need to take pride."
Some in attendance Saturday were complimentary of the postal workers responsible for the route in their area.
"I have great mail service and a pleasant mail carrier," said Jim Adams, a Church Hill resident. "Some folks are doing a great job."
A USPS representative in attendance at the town hall declined to comment but said the postal service would issue a statement about the concerns as early as Monday.
(804) 649-6734
Twitter: @__MarkRobinson