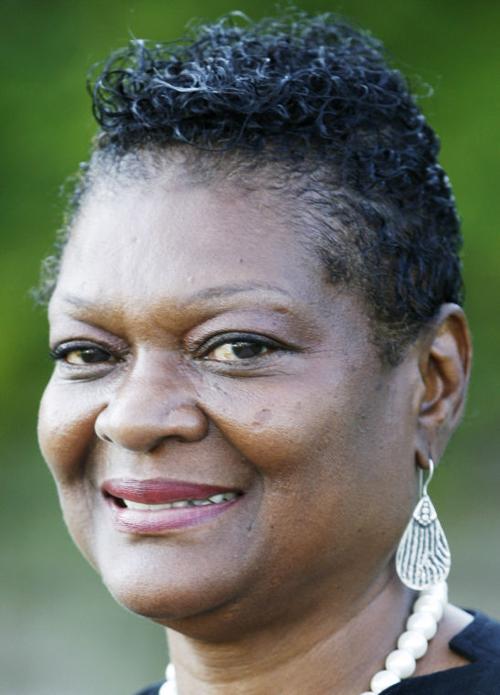 When Delores L. McQuinn was a teenager, she went door to door to hand out campaign fliers for a young civil rights lawyer named Henry Marsh who was just starting out in city politics.
Almost 50 years later, McQuinn is hoping to take the next step in her own political career by ascending to the Virginia Senate seat formerly held by Marsh, whom McQuinn describes as a mentor.
"He's been just a tremendous teacher and it has been such an honor to just sort of walk in his footsteps," McQuinn said.
In a recent interview at a Church Hill coffee shop, McQuinn recounted a career of public service and community involvement that started on the Richmond School Board and landed her in the House of Delegates as the 70th District representative.
She said she's been a "very strong" supporter of Medicaid expansion in Virginia, adding that she's long been attuned to people who feel "left out of the system," whether it's the young, the elderly or the working class.
"Many of us are blessed to have great opportunities and we know how to get around the system, but there is such a large population that has no clue," McQuinn said. "And it's imperative that there is someone who will be a voice for them."
A graduate of Highland Springs High School, McQuinn got her start on the Richmond School Board in 1992, the same year she was diagnosed with the breast cancer she later beat. She served on the School Board until 1996.
"In many ways, public education has been my first love," McQuinn said. "How do we better serve young people and make certain that the future is better for them?"
She first ran for the Richmond City Council's 7th District seat in 1998 but lost to incumbent Leonidas B. Young II. Less than a year later, Young pleaded guilty to felony charges tied to influence peddling and fraud, clearing the way for McQuinn to win a convincing victory in a 1999 special election.
Marsh endorsed her in both races, but he has not endorsed in the current race to succeed him.
But McQuinn has racked up a sizable list of endorsements from Richmond Democrats, including Nadine Marsh-Carter, Marsh's daughter, and most of the City Council and School Board.
She's served in the House since 2009, when she won a special election to succeed Dwight C. Jones in the 70th District after he was elected as Richmond's mayor.
Like Jones, McQuinn is a pastor, serving as associate minister at New Bridge Baptist Church.
She's also chairwoman of the Richmond Slave Trail Commission, a role that has made her a prominent figure in plans to build a baseball stadium in Shockoe Bottom, the center of the city's pre-Civil War slave trade.
In 2004, McQuinn and the commission opposed a plan to build a Shockoe ballpark for the former Richmond Braves, but she has supported the current stadium proposal being championed by Jones. She appeared with Jones last year at the plan's unveiling, saying the $30 million envisioned to memorialize the slave trade offered "the one chance we have to honor our history in a big way."
On Friday, she took a group from out of town on a tour of the Slave Trail.
"I grew up understanding that service was something that I had to do," McQuinn said. "Service was something that I had to give. I heard somebody say that service is the rent you pay for being here. For existing. For taking up space on Earth."