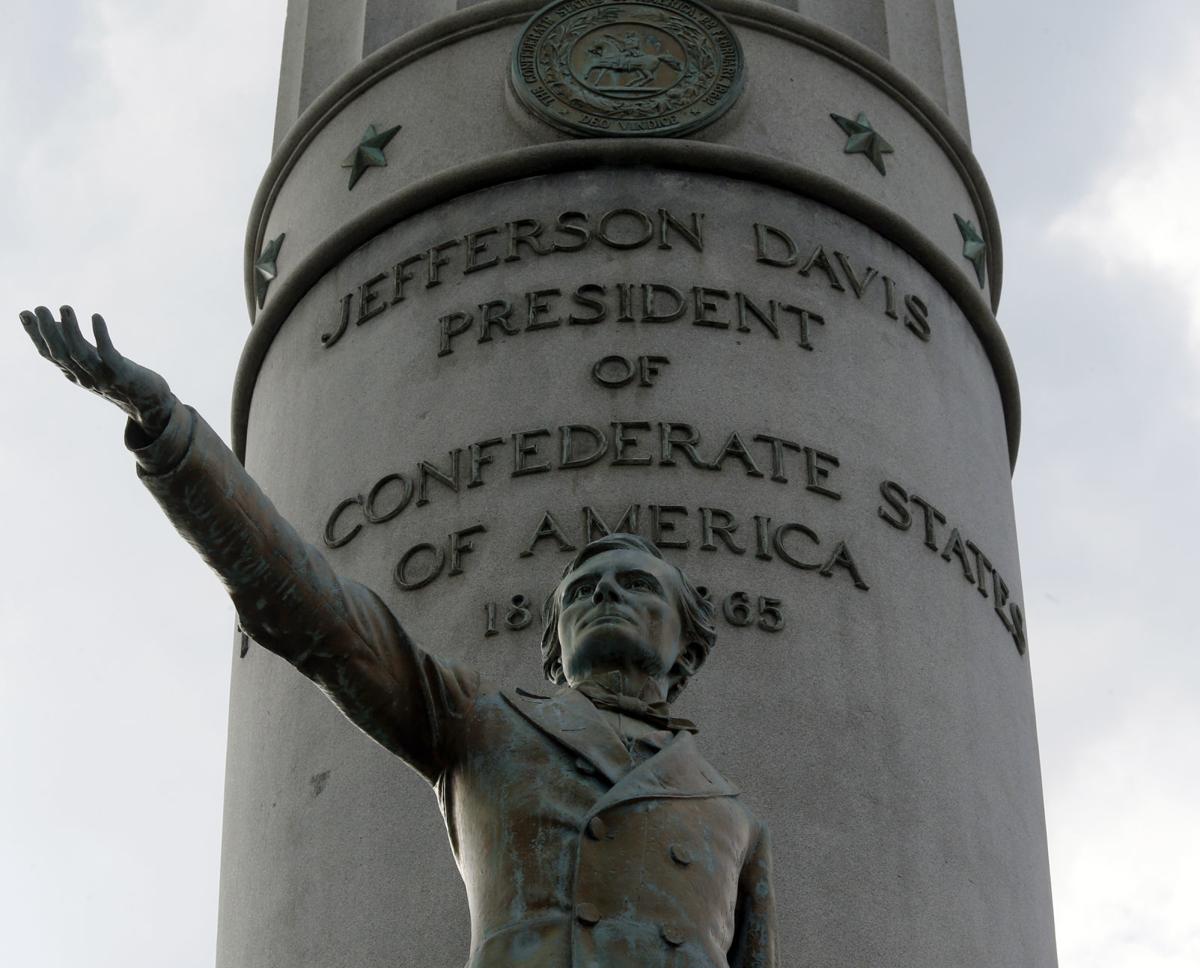 Richmond City Councilman Michael Jones is again vying for the council to determine the fate of Confederate statues along Monument Avenue.
On Monday night, Jones revived a previously rejected resolution that, if approved, would request of the Virginia General Assembly the power for the City Council to decide whether the monuments should stay or come down.
"To do anything, we've got to have local autonomy," Jones said.
Last summer, Jones proposed a charter change seeking authority from state lawmakers to remove the statues to Confederate Gens. J.E.B. Stuart, Robert E. Lee and Stonewall Jackson, President of the Confederacy Jefferson Davis and Confederate naval commander Matthew Fontaine Maury.
The City Council voted down his attempt last December. Aside from Jones, only one other council member — 6th District representative Ellen Robertson — supported it.
Several members said at the time they were hesitant to take action on the issue while Richmond Mayor Levar Stoney's Monument Avenue Commission was studying the matter. The 10-person commission issued its final recommendations this month. They included adding signage to four of the statues and removing one — Davis — if localities gain permission to do so, either by way of a court decision or changes to state law.
State law limits local governments' power to remove or modify war memorials. Some localities, including Richmond, have concluded the law prohibits taking down Confederate statues.
The city of Charlottesville — the site of last August's violent white nationalist rally held in defense of Confederate statues — is facing a lawsuit over its push to remove monuments of Lee and Jackson from two parks.
Jones vowed to renew his effort after the Monument Avenue Commission released its report. Stoney said at the time he would support Jones' bid for local control of the statues.
Jones' measure has been referred to the council's Land Use, Housing and Transportation Standing Committee. Its next scheduled meeting is Aug. 21.
(804) 649-6734
Twitter: @__MarkRobinson