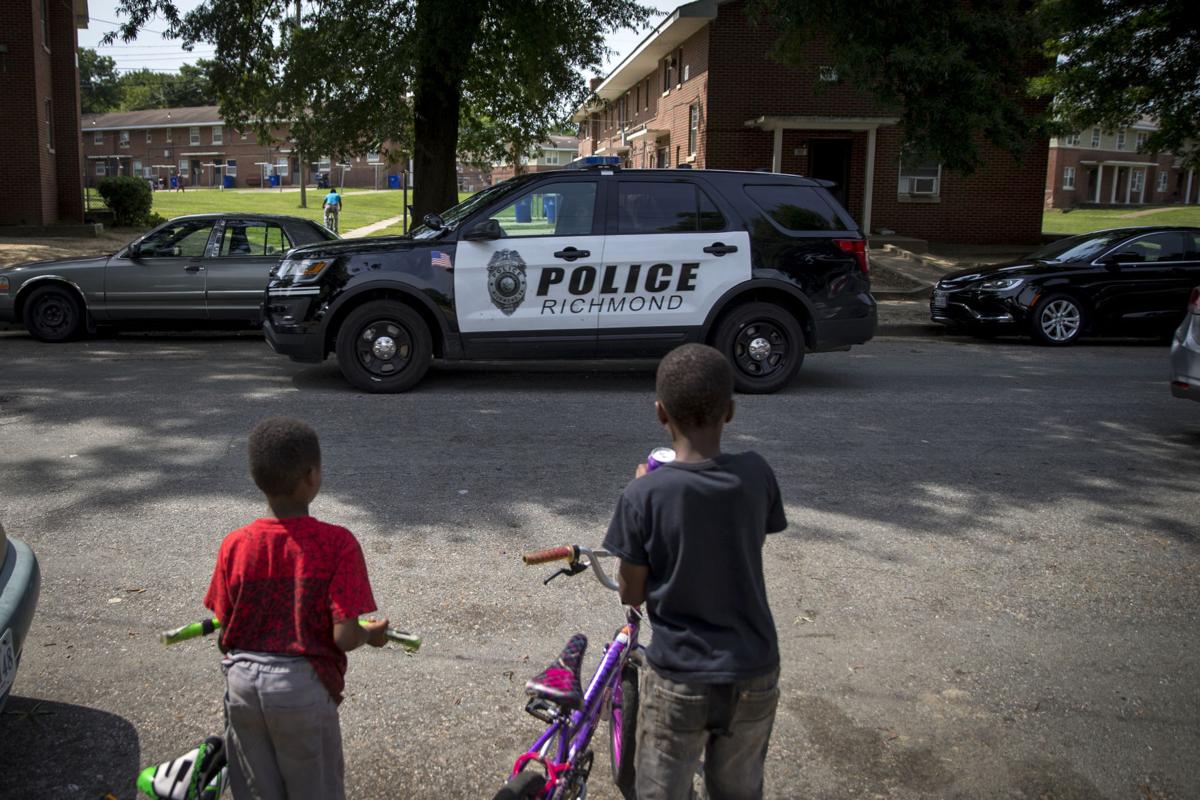 A Richmond police cruiser bounces down a rutted alley toward a dozen teenagers hanging out behind one of the low, red-brick buildings that make up Mosby Court.
It's a recent weekday afternoon – one of the first truly hot summer days, and between a double homicide of two teenagers in April, the killing of a Virginia State Police special agent in May and a dozen other shootings and killings, the 450-unit public housing complex has emerged as the symbolic epicenter of a violent year that's only expected to get worse.
The two officers climb out of their patrol car. They're interested in the graffiti on the wall behind the kids, where "Kobeworld," "F--- Barry" and "F--- da road" are spray-painted in crude lettering.
The officers read it as coded references to an ongoing battle between violent elements of Mosby and nearby Creighton Court. The rivalry goes back years, and while the exact numbers are impossible to nail down, police and others attribute a not-insignificant portion of the recent shootings and killings in both neighborhoods to it.
"Why spray can your own hood?" asks Officer Stephen Butler. He's been working in Mosby for over five years, the entire time he's been on the force.
The kids don't take the bait.
"We don't know nothing about that Kobe Gang," one of the kids says, fingering a plastic-tipped cigar. "I don't even know who that is."
"Stop," Butler says. His tone makes clear he is in no way convinced by the denials.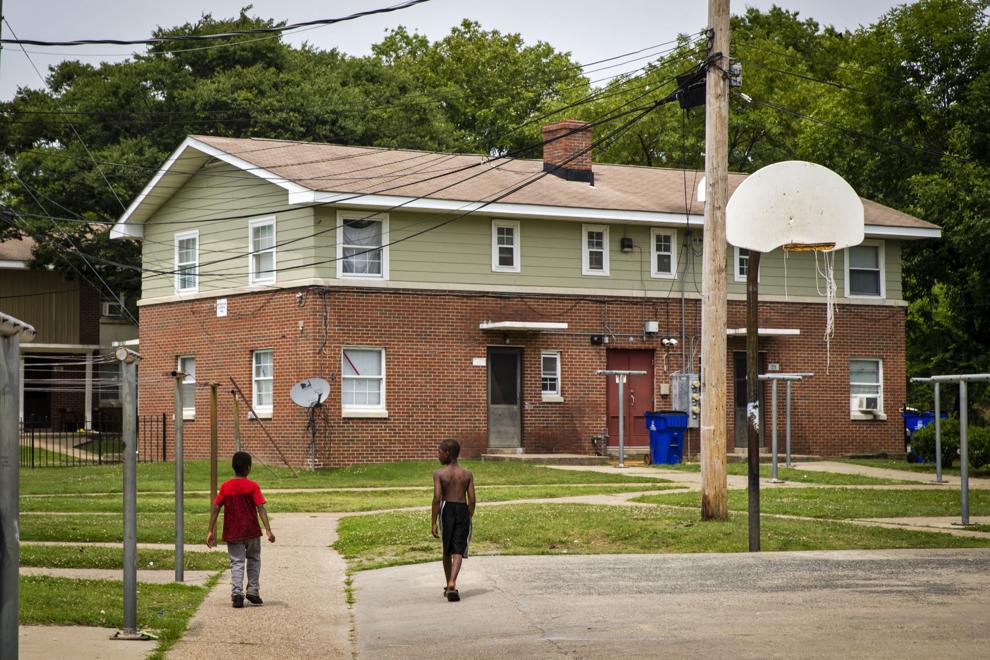 Kobe is Taliek Brown's nickname. He was 15 and one of the two victims of the April double homicide. His and 16-year-old Mikkaisha D. Smoot's death brought an outpouring of grief to the neighborhood. It's still raw.
And Barry, at whom the spray-painted expletive is directed, is Alex Jackson's nickname – a 16-year-old who was shot and killed in March 2015. He grew up in Mosby but hung out in Creighton, where he was well liked and his death intensely mourned.
For Mosby, scrawling an expletive directed at Barry is an easy way to dis the rival public housing complex. "F--- da road" – as in Creighton Road – serves the same purpose.
Butler and his partner, Officer Brandon Ball, keep peppering the teens with questions.
"Barry from the bottom of Mosby. He got killed trying to rob a guy."
"F--- 'em," another says, "he was riding with the other side."
Why are Mosby and Creighton fighting?
"That stuff was going on way before we were alive, bro, so we can't even speak on that."
Another kid jumps in: "It started and it's not going to end. The minute little kids pick up (guns), they saying, 'F--- Creighton.' So what are they going to do when they get older? More murders. More murders."
What do you think about the three shootings in Creighton this week?
"Yeah, they need to stop beefing with them Mosby boys. Whoever Mosby has going around, they just awesome. They must hit the gun range every night."
One of the teens turns to a reporter accompanying the police.
"Hey, put on the news that Mosby is a jungle. … The block is hot right now."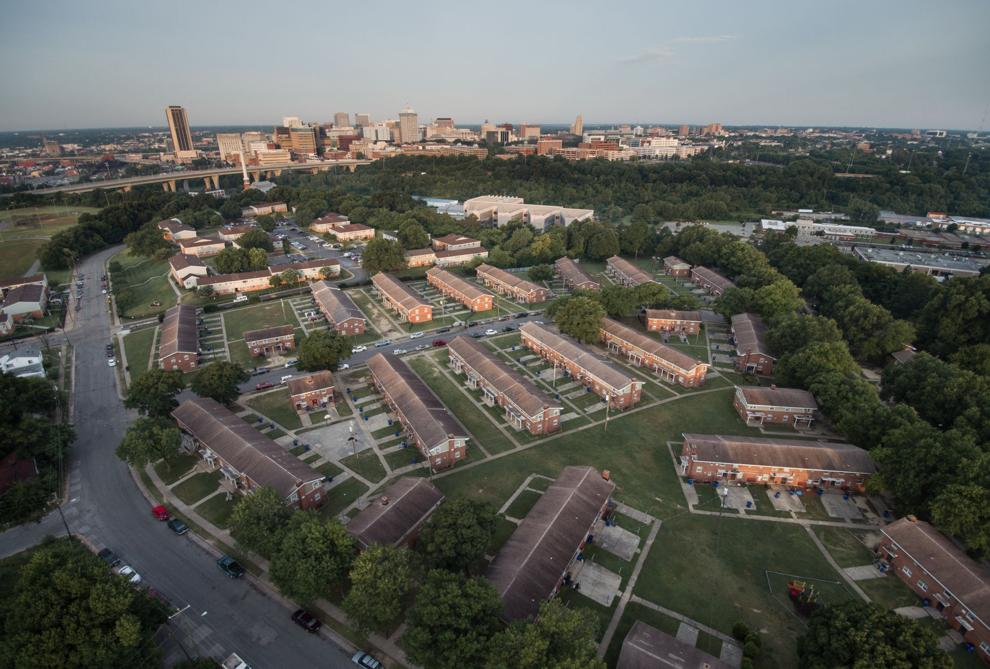 Police say gangs drive violence
Between Jan. 1 and the beginning of June, seven people were killed and another 13 were shot in Mosby, a neighborhood of roughly 2,000 people just up the hill from the city jail in Richmond's East End. That's up from zero homicides and seven shootings at this time last year.
Behind that growing violence is a landscape of gangs populated by teenagers and early 20-somethings that's largely unknown outside the tight-knit neighborhoods where they thrive. The groups and their offshoots pop up around the city and go by an ever-shifting set of names tied to geography and personal loyalties.
Members insist they're misunderstood rap groups, but police and others say they break into cars, rob people, sell guns and drugs and fight and shoot each other in cyclical turf wars where the overarching motivation has more to do with pride and reputation than the kind of organized crime more commonly associated with brand-name gangs like MS-13, the Bloods and the Crips.
"We are talking about teenage males who have idle time that are being drawn to violent, criminal, drug-related behavior and have very little guidance," said Richmond police Capt. Sybil El-Amin. "Do I feel like they would be associated with something as large as the Bloods, the Crips, the traditionally larger gangs? Not in that sense. But just as dangerous on a local level."
There's 2X in Mosby. 2UP, Roadboys and FSO in Creighton. OTF and Wardboys in Gilpin Court. Bottomlife and Black Disciples in South Richmond. Some are now defunct, replaced by new groups. Some, like Kobe Gang, formed in the wake of a killing. How serious, organized and significant they actually are can vary widely and change quickly.
But there does seem to be one constant: While most neighborhoods have a tendency to heat up and cool down, Mosby has always seemed to be at the center of one dispute or another.
"I think Mosby has seen a level of violence that the other housing areas have not seen," said El-Amin, who commands the department's 1st Precinct, which includes all the city's East End. "If you look at how many crimes occur in Mosby versus other locations, it's really no true comparison."
To prepare this report, the Richmond Times-Dispatch interviewed more than 30 people living and working in close proximity to the groups, including community advocates, police officials and residents of Mosby and the surrounding public housing communities.
They attribute the proliferation of the groups and their battles to an overwhelming sense of despair and hopelessness that permeates the neighborhoods - a culture they say has grown so toxic over successive generations that even the most dedicated parents describe a constant, uphill struggle to put their kids on a safe path up and out.
"If you isolate a community for three generations and remove community services, this is what it look likes," said Art Burton, who has spearheaded a variety of nonprofit and community groups that put him in close contact with teens in Mosby.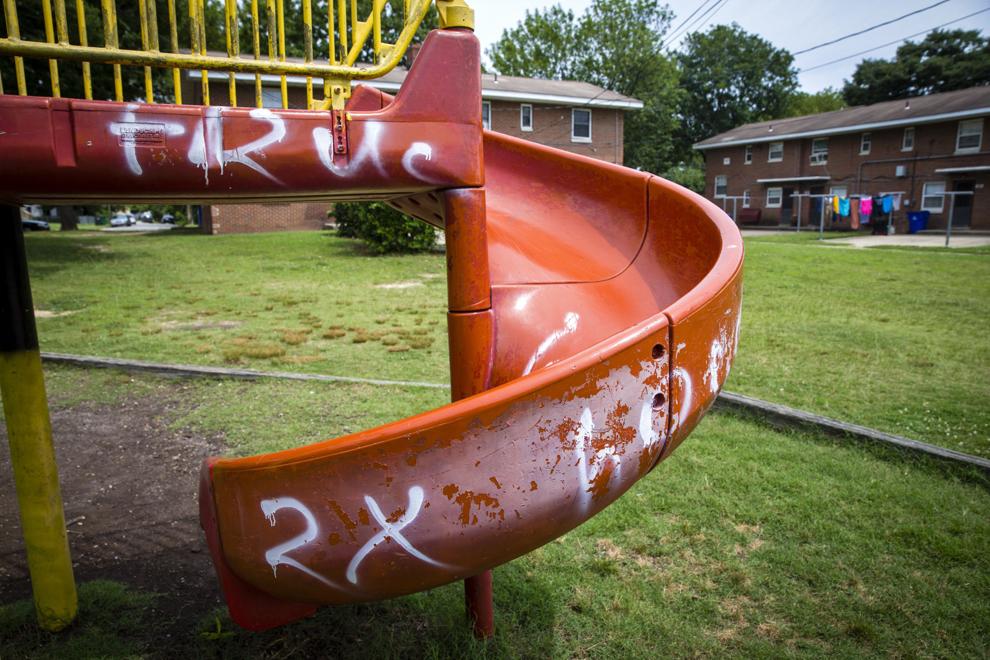 There have long been neighborhood gangs in Richmond. Multiple police officers described arresting the sons of men they'd locked up a generation ago. But between impossibly easy access to guns, a greater willingness to fire them, and social media outlets like Facebook ramping up disagreements, the situation has gotten observably worse in the past two to three years.
Burton, police and others trace the current wave of violence in and around Mosby to the slaying of two members of the neighborhood gang 2X, pronounced "two times."
The first, in 2014, was a case of violence within the gang: 15-year-old Zyemonte Redd, reportedly a leader in the group, was on the porch of a Mosby Court apartment on Coalter Street when witnesses said a car pulled up, four men got out and opened fire on him and his friends. Two other teenage victims were taken to the hospital with non-life-threatening injuries.
Police charged Jermaine L. Noble with murder. He was 16 at the time. Accounts of the circumstances that led up to the shooting are thin, but some details have emerged: Redd and Noble were both members of 2X. There was a disagreement between the two, possibly over money, leading Redd to jump Noble at a party. Noble retaliated later with the shooting. Of 30 shots fired from multiple guns, one struck Redd in the back, puncturing his lung.
Noble pleaded guilty last year to second-degree murder and is currently serving a 10-year prison sentence. Commonwealth's Attorney Michael Herring said the only reason prosecutors offered a plea deal was a lack of witness cooperation - a common barrier police and prosecutors face when attempting to investigate shootings.
"People were at the hospital moments after the shooting telling the victim not to cooperate in the investigation of the shooter," Herring said.
After Redd was murdered, some members of 2X adopted his nickname, representing themselves as Montae Gang in Facebook posts and in music videos posted on YouTube. One, called "In the Sky," includes audio from a television news report about Redd's death and images from his funeral. In it, the singer expresses anguish, ponders suicide and vows revenge.
"Once Zyemonte was murdered, the code is that there has to be retaliation and retribution," said Burton, who worked with several members of 2X in the Richmond Urban Conservation Corps, which was funded by the city and paid kids to work with Burton to clean up trash in the neighborhood and plant gardens.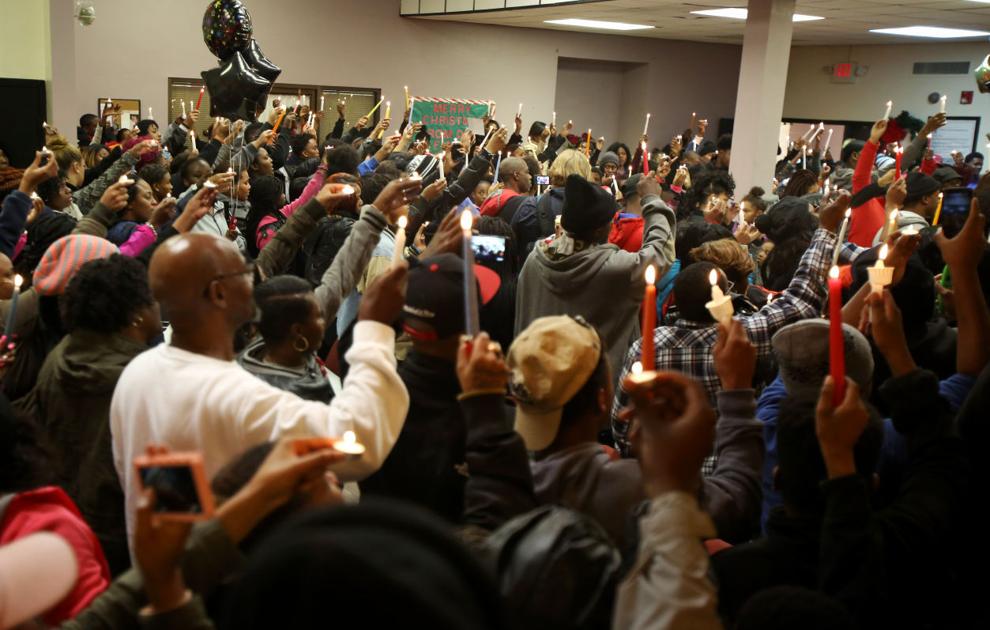 "And then once you have a void in leadership, you have to have other people step up in leadership. And there's only one way in the culture that you can validate your leadership, and that is through showing your willingness to use force to enforce."
At least two more 2X members were killed in 2015, but it was the last homicide of the year - on Christmas Eve - that police say seemed to solidify the ongoing rivalry between Mosby and Creighton.
Trayquain Holmes, 18, was found shot on North 29th Street just outside of Creighton Court. By some accounts, he was a leader in 2X. By others, he was just a member.
It's not clear what led up to the shooting, but a man whom court records list as living in Creighton was charged in connection with the case. Herring said the man was ultimately not prosecuted due to lack of witness cooperation.
Burton said of all of the Mosby teens he worked with, he was closest with Holmes, whom he described as a brilliant young man. Like most of the kids in city gangs, Burton said Holmes also had a foot firmly planted in the wider world, with ambitions to match. But as other options fall by the wayside, Burton said many kids turn to an underground economy fueled by petty drug dealing. 
"It's the lack of opportunity - that we don't have alternatives to offer," said Burton, who takes takes partial responsibility for the death of Holmes, who left the Conservation Corps after Burton ran out of money. "The end result was, he ended up dead. And that was just the reality of it."
At a vigil, Holmes was remembered for his sense of humor and dream of joining the Air Force. Community leaders pleaded with attendees not to attempt retaliation. 
Like Redd, Holmes is memorialized in music videos filmed in Mosby after his death. One, titled "Won't Change," recalls both Holmes and Redd's loyalty and promises retribution. As is typical of all the videos - there are hundreds on YouTube produced in the city's public housing communities - guns, drugs and gang signs figure prominently.
"AK bullets won't miss you / Don't hesitate they going to get you."
Police said 2X members appear to have followed through on the threats.
"Ever since Traquan got killed, there's been a lot of tension between the two," said Butler, the beat cop. "A lot of Creighton boys were coming over here and shooting. And then Mosby boys were going over there and shooting."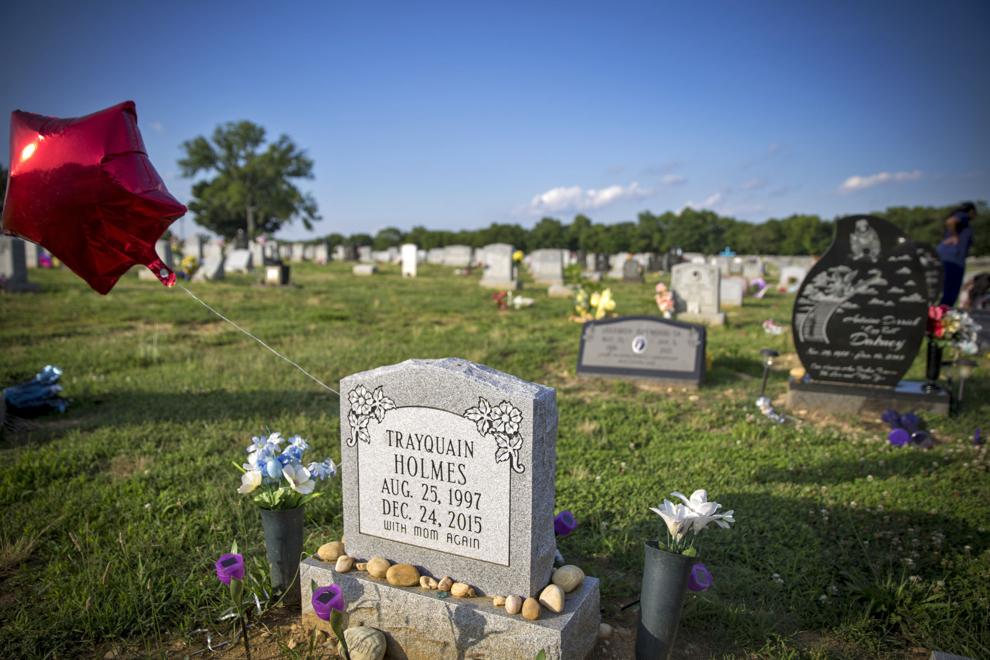 'They treat it like it's a celebrity'
Back in the police cruiser, officers Butler and Ball marvel at the way the groups broadcast their disagreements on Facebook and YouTube as they pull away from the kids in the alley.
"So much of the trash talking is on social media," Butler says. "Like, those kids out there. They think that police don't know stuff."
"But they put all of it on Facebook," Ball says. "Like, everything's on Facebook."
Craig Dodson has worked with kids living in public housing for the past seven years, and in that time he said he's watched the ease of trash talking on social media grow as internet-connected phones have become cheap and plentiful. He said it's made things infinitely worse. 
Dodson runs the Richmond Cycling Corps, which recruits kids to race on a mountain biking team. He's extremely close with the small group he works with. He'll go out looking for them when they don't come to practice, and he'll show up at school or the jail when they get in trouble. He considers himself as much of a case manager as a cycling coach.
"For these kids, it's all about being that guy," Dodson said. "And years ago, before these mini-computers in our pockets, it was word of mouth. The streets talked for you. The streets were your social media - that word of mouth.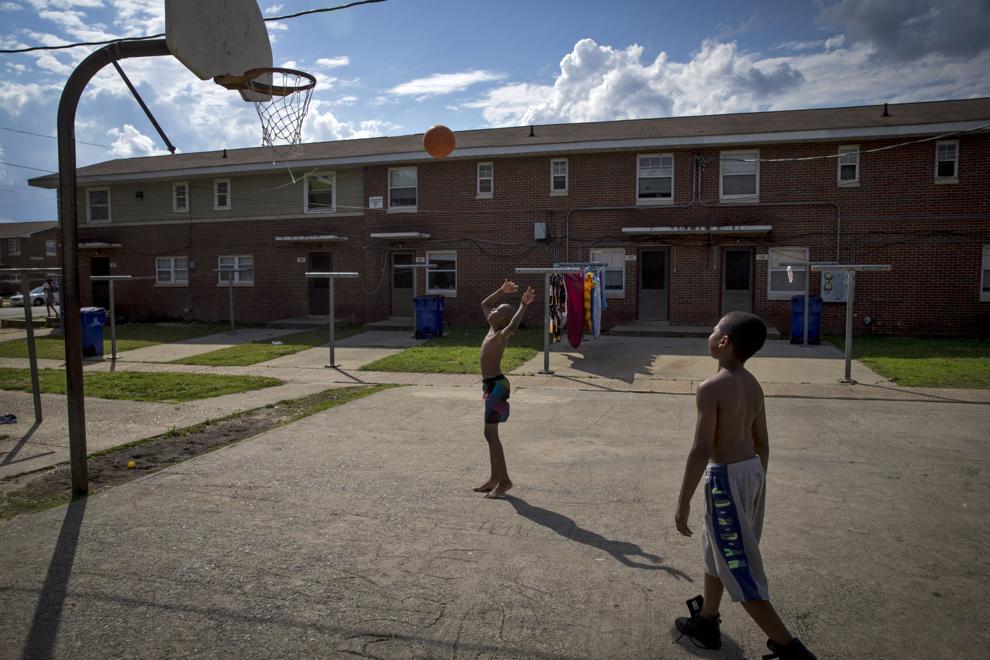 "What happened is kids, young people - even adults - who might have a small rep could all of a sudden get a bigger rep. And if they didn't have any rep, they could get some rep. I've literally overheard kids say, 'Oh, you're so and so. I didn't know that was you. You be popping off on the ground.' Meaning, you're posted up with machine guns, or, I saw you on Facebook Live stealing a car.
"They treat it like it's a celebrity. ... It's created a different game."
A trail of social media posts offers insight into the life of one recent homicide victim: Taliek Brown, or Kobe, who died alongside Smoot in the double killing in Mosby. On Facebook, he was a fierce representative of 2X and Montae Gang before he was killed.
In a particularly revealing post in mid-2015 shared with The Times-Dispatch by an acquaintance, Brown posted screenshots of private messages he received from an unknown person purporting to be a member of FSO, which stands for "Fly S--- Only" and is known to police as a Creighton gang made up primarily of younger teenagers.
Brown would have been 13 when he received the messages, which show the FSO member threatening to perpetrate a drive-by shooting on Brown and a friend in an expletive-laced message directed at 2X and Montae Gang. "Me and my n---- bouta pull up on u … i seen yall da other day around mosby."
Brown's response: "U say f--- montae Gang then yo a-- meet da ditch."
It's a characteristic exchange, particularly to the extent that it highlights the triviality of the disputes.
"In some instances, if you killed my brother, obviously I would feel some sort of way," said Capt. El-Amin. "But that is not necessarily what these beefs stem from. You said something to someone in my crew who is not even related. Not even truly a friend, but now we all have this issue with you, and you have to die. It's so beyond the absurd. It does not make sense."
Whether the fight with the Creighton group led to Brown's death is unknown and in the neighborhood, rumors vary. Some say he was targeted because he stole a car from the wrong person. Others say it had to do with online trash talking, of which he had been doing a lot.
Butler said 2X is essentially defunct at this point, replaced by a subset of the Bloods called II, pronounced double I. "The ones who wanted to bang kind of made their way there," he said.
But in a recent music video filmed in Creighton by a group called NewRichGang, Butler hears a line he interprets as a veiled reference to the unsolved murder of Brown and Smoot: "Creighton Road we legit. Talking about a double homicide. CMG gang never snitch."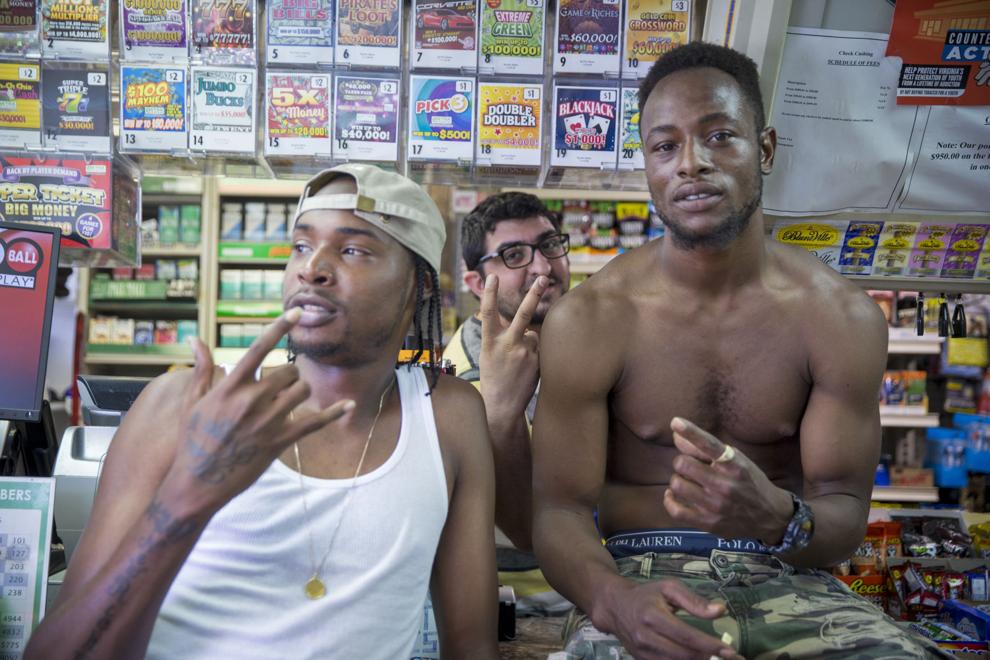 Rap groups say they're misunderstood
The rapper behind the song, Copo Dadon, said the police are wrong about him. He said they're confusing rap groups with gangs.
"As far as what's going on, people are getting shot at in Creighton - I don't know. I don't get into that," said Dadon, 26, who agreed to an interview on the condition that his legal name not be used. "New Richmond, 2UP - we don't have nothing to do with that. I am not selling drugs. I am not toting guns. I am not getting shot at. I get paid for my music. I'm an artist. That's what I do. It's what sells."
He said the guns and drugs in his videos are props, and the line that stood out to police is actually a reference to him getting questioned by a detective about a double homicide.
And all those theories about rivalries between neighborhoods? Overblown, he said.
"I think it's just personal beef and people blow it up into something more," he said. "Most definitely. ... If you're on the outside looking in, you only see what you want to see. You try to paint your own picture."
Marquis Seward, a rapper from Mosby who sang "Won't Change," echoed Dadon. They may use the word gang themselves in group names and lyrics, he said, but they mean it as reference to their close friends - people they've known and struggled with their whole lives.
"That's family. Not no gang," he said. "They're wrong. Shootings happen all the time. They just point at us. We're trying to get out of the hood. As far as all that other stuff, the police are going to judge us because of where we're from."
Likewise, not everyone in the neighborhoods sees the gangs as criminal organizations, and even residents who do were careful to note that Richmond's gang violence is nowhere near as serious or organized as, say, Chicago's. City Councilwoman Kim Gray became familiar with the gangs during her two terms on the city's School Board.
"Some kids show up for their discipline hearings with their gang shirts on," she said. "I'm like, 'Why would you let your child wear that shirt?' And the mom is like, 'It isn't a real gang. It's just friends hanging out.'"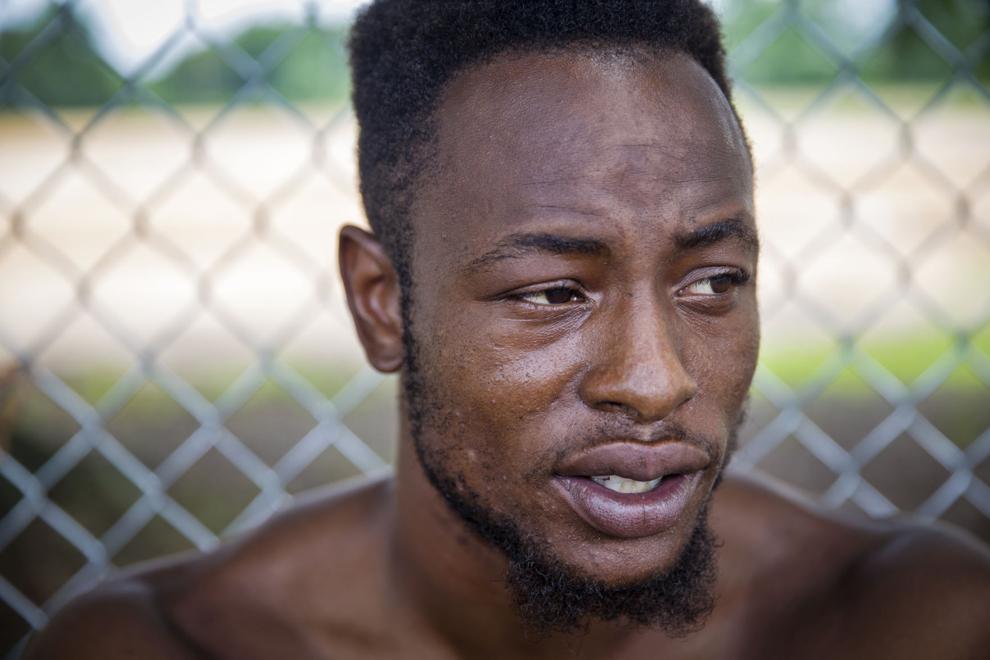 In Creighton, 2UP is seen by some as more of a neighborhood affiliation and community group: They throw barbecues, give out backpacks to kids when school starts and host Easter egg hunts. But the tag also shows up in violent rap videos, on walls and at crime scenes -- spray painted on a stolen car that's been abandoned, for instance.
What about the threats of retribution in their songs, the anti-Creighton graffiti in Mosby and the trash talking on Facebook?
Dadon and Seward said it's just talk.
And the shootings and killings?
Both said they don't know anything about that, but each pointed to an utter lack of opportunity in their neighborhoods.
"I know some people who get locked up on purpose around wintertime because they don't have anywhere to stay or anywhere to eat," Dadon said. "They just get locked up for something petty just so they can go eat down in jail for free."
Mike Maruca, the founder of the Anna Julia Cooper Episcopal School across from Creighton Court, said he's watched over and over as the natural and seemingly unlimited hope possessed by young children slowly morphs into a kind of sadness and, eventually, anger.
The school is a tuition-free private middle school that enrolls many students who live in public housing.
If life is a moving walkway at an airport, he said his students are on one moving backwards: They can do everything right and it's still very much the exception when they make it.
He contrasts that to his own, middle class upbringing: a conveyor moving forward, where, even even though he didn't put much effort into high school and got into his share of trouble here and there, it still would have been striking if he had not gone to college. He said he never faced the kinds of choices his students do, where one bad move can set them up for a lifetime of failure.
"Spend time with a 6-year-old who's lived a good life," he said. "Then talk to a 6-year-old who's lived here. It's different."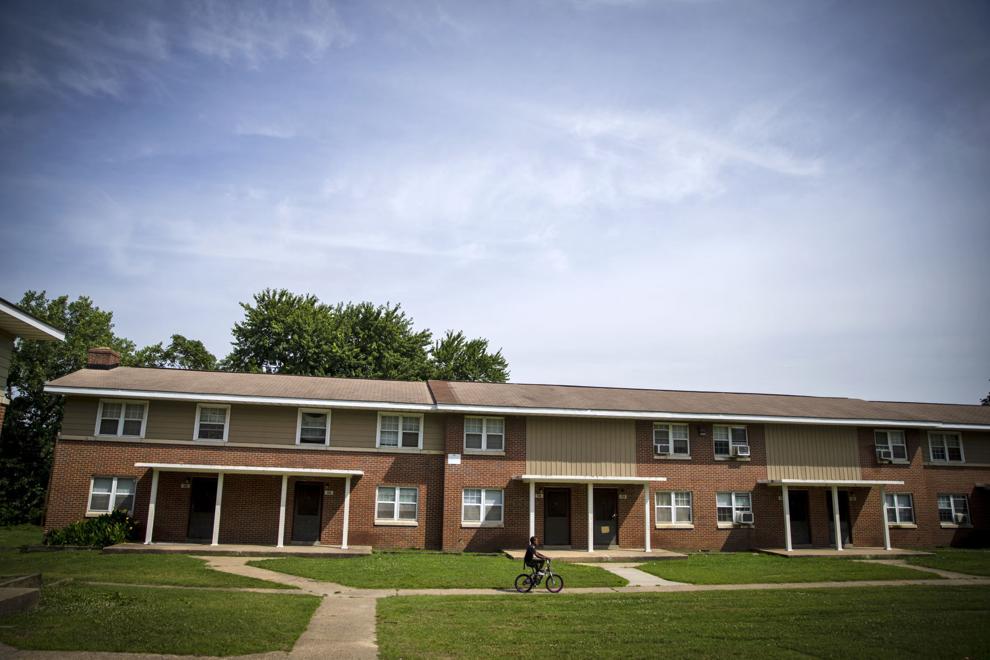 Childhood trauma and how it affects learning has become an ongoing topic of discussion in Richmond Public Schools. But dry talks among public officials can conceal the extent of the horror children can face.
Twenty-three Richmond Public Schools students were shot during non-school hours between September 2016 and May 2017, according to the school district. The figures include a 4-year-old in the district's pre-school program, a 7-year-old and an 11-year-old.
Five of the students died.
Two school buses were shot during the same time period.
Kids who aren't subject to violence witness it.
At least a half-dozen kids were playing outside on Redd Street in Mosby when state police Special Agent Michael T. Walter was shot in the head last month.
Smaller incidents that don't receive much attention outside the neighborhood are common. One parent described her child opening the back door of their apartment one morning and shouting to her that there was a corpse on the ground lying in the rain. Another described three separate shootings around her home, the most recent of which sent a bullet through her window.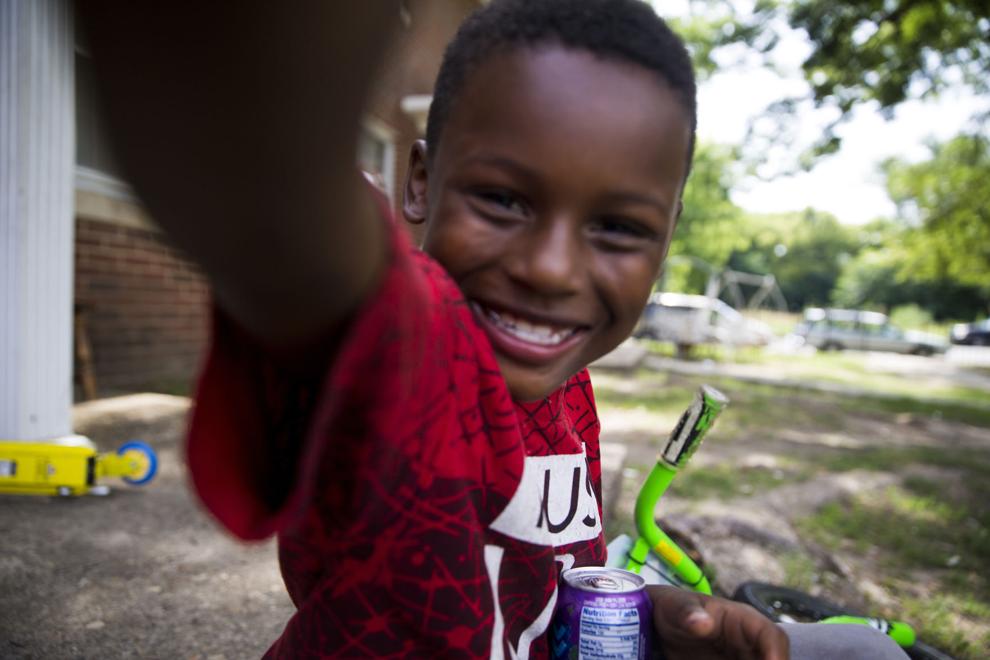 Tameka Glasspie, a 37-year-old mother of four, said she was sitting on her porch in Creighton this February as a shooting from down the block sent bullets flying around her. She and her fiance dove into her apartment.
"The kids hadn't even gotten home from their after-school program," she said. "It was broad daylight."
Glasspie didn't witness the argument that led to the shooting, but she heard the rumors. "People do talk. They said it was another neighborhood that came over. Mosby and Creighton. They shoot back and forth."
Last month she overheard a shooting that sounded like it was right outside her house. "I heard a young man yell like, 'Oh, he hit me.' He was just shot in the arm. It was somebody my oldest daughter went to school with. It's somebody I see everyday."
Her and many other parents described refusing to let their children play outside.
"You can't walk to the store," she said. "You can't sit by the window. That's just the way it is, because it's so bad. We don't want our kids looking at TV all day and we don't want them playing games, but at the same time, that's what's keeping them safe right now. The Wii is saving a lot of lives right now.
"I think people who live in public housing are judged so much. You know, people don't really know what we go through. They just know what they see on TV. OK, somebody got shot. But they don't realize that we have to tell our kids that somebody got shot. That we have to tell our kids that their friend's brother just got killed. You know, it's just hard.
"If you don't live there, you have no idea."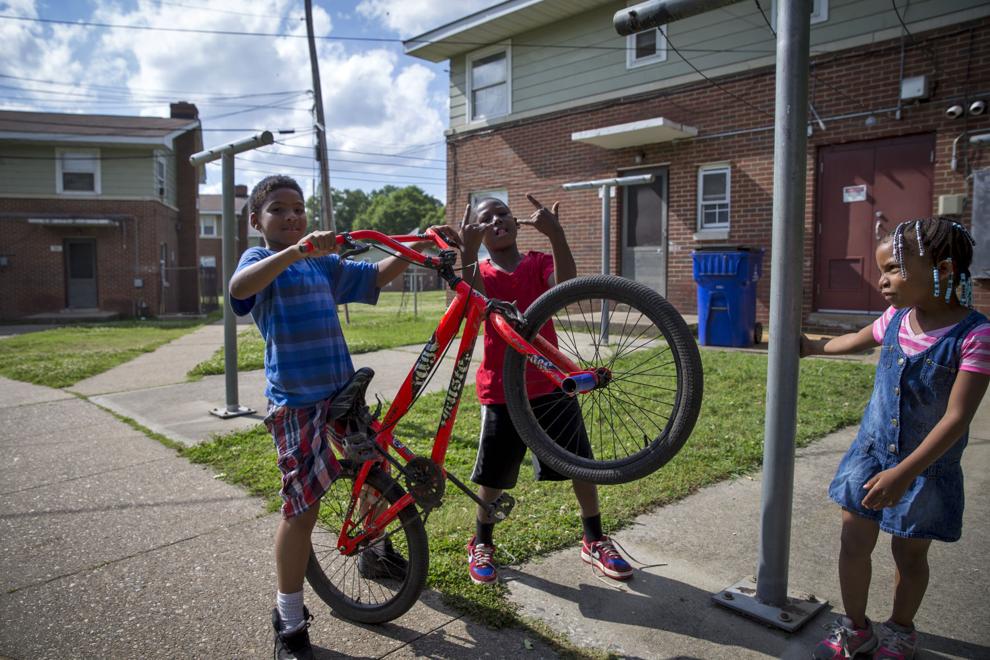 Asked what they think has led to the recent increase in violence, a common response among older residents is that teens in the community don't have enough positive activities available to them.
"Where's the Boys and Girls Club? Where are the after-school programs?" asked 60-year-old James Lewis on a recent afternoon.
After Walter was shot and with the end of school fast approaching, leaders in Mosby Court's tenant council scrambled to arrange a summer activities fair for youth.
Representatives from about 10 groups - yes, including the Boys and Girls Club - set up tables in a community room behind the complex's rental office on a recent Monday afternoon.
Hardly any residents came. A representative for one of the groups said he spoke to a total of three families.
Frustration at the low attendance was apparent at a subsequent tenant council meeting.
"We cried out to these community partners and they came to give us their support," said Patricia Williford, the group's president. "The parents don't even show up. It's just sad. I don't know what else I can do and the tenant council can do."
Police Sgt. Christopher Miller thanked the group for their efforts. "It's always a struggle to get parents to come out," he told the group. "We'll keep on pushing."
The police department says it's doing what it can: Among the recent initiatives they've undertaken is the creation of patrol details specific to each public housing project, beginning in Mosby with officers Ball and Butler.
And Police Chief Alfred Durham said the department is in the early stages of coordinating an effort among community groups from around the city to help stage a kind of intervention with gang members. 
"We want to bring them to a neutral location where we can have a conversation with them," Durham said. "What is it we can do as a city, a community and an administration to get them to move toward a promising future? That's something I think has not been done before.
"We think we have all the answers to the challenges these kids face, but we've never sat down and had a conversation with them about what they need and where we're falling short as adults to help them be successful young people."
Those initiatives aside, police officers and officials are adamant that law enforcement can only treat the symptoms, not the underlying sickness.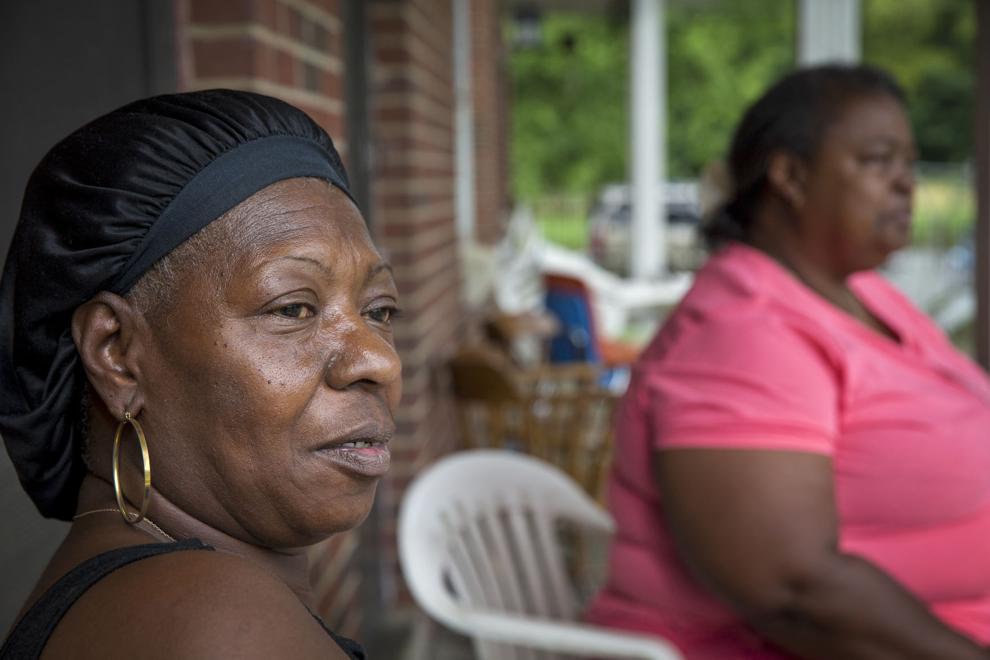 Likewise, after-school programs - even schools themselves - are looked at by some as failed institutions.
"Here's the truth: The schools are making the situation worse. Armstrong High School - our kids are coming out worse than when they go in," said Dodson, who runs the cycling program. "Whose fault is that? No one's. It's just a fact of life. You've got concentrated poverty, concentrated trauma in public housing - then you concentrate it even more by sending roughly 950 kids from all these different neighborhoods into the same building for seven hours a day. Then you wonder why it isn't working? It makes my brain hurt - how ridiculous that notion is."
There is widespread agreement that the only real solution is to redevelop public housing into mixed income communities in an effort to deconcentrate poverty - a model that's been adopted around the country.
To date, the Richmond Redevelopment and Housing Authority has succeeded in redeveloping only one of its large public housing developments: Blackwell in South Richmond in the mid 2000s. And the authority has secured enough money to begin redeveloping half the units in Creighton - a project that's now underway.
Not everyone is convinced it will work. Some residents believe tenants displaced from Blackwell moved to the East End, exacerbating crime and violence there. Others, like Burton, the advocate who works in Mosby, question who would move into the communities once they're redeveloped.
"No one with a 700 credit score is going to move to Creighton Court," Burton said. "You wouldn't say, 'Let me buy a house in Creighton Court.'"
In either case, with the authority estimating it would cost at least $12 million a year for more than a decade to fund the redevelopment of all of the complexes, it's a debate that's not exactly pressing: City officials like Mayor Levar Stoney said it's unrealistic to expect the city will be able to find that kind of money in its budget and federal funding has largely dried up.
Until then, residents worry the situation will only continue to deteriorate. In interviews, many said they were sharing their stories in hopes that a greater awareness of the struggles their communities face might jolt the city as a whole into action.
"I just want better for our city," said Glasspie, the mother of four in Creighton Court. "Especially for public housing. We're there because we really can't afford to go anywhere else. We're not there because we want to be."
(804) 649-6178
Twitter: @nedoliver