COVID has surged in each of the past two Januarys, and this time last year, Virginia was engulfed by the omicron variant, which led to the highest number of hospitalizations since the pandemic began.
But in each of the past eight days, hospitalizations have dropped, reversing a seven-week trend of rising numbers.
It's good news, but Dr. Elaine Perry, director of health in Richmond and Henrico County, doesn't know if the downward trend will continue.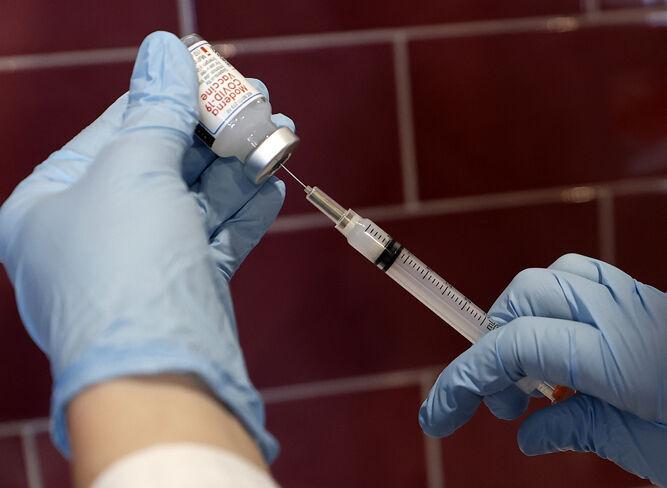 "It's too soon to know if this will be a steady decrease or not," Perry said.
For the past two weeks, COVID metrics have showed good signs across the state. The percentage of emergency room visits with COVID-like illness has dropped from 20% the final week of December to 14% last week. The number of reported cases in the same time frame fell from 16,000 to 9,000.
The number of COVID-associated deaths, which remain low, hasn't dropped yet. Deaths are typically a lagging indicator, and in the past three weeks, deaths have been steady, averaging 13 deaths per week. Those figures are much less than in August, when there were more than 100 deaths per week. Sometimes death numbers aren't updated until weeks after the death occurs.
Several COVID variants have spread through Virginia in recent weeks. Sequencing conducted by the state health department showed the XBB.1.5 represented almost 40% of cases, followed by BQ.1.1, which accounted more than 30% of cases in the state.
The prevalence of XBB.1.5 in Virginia mirrors a national trend. The variant likely isn't more virulent than earlier strains, the University of Virginia's Biocomplexity Institute reported. But it can infect those with prior immunity. That's why the Biocomplexity Institute recommends residents receive bivalent booster shots, which are designed to stop new COVID variants.
About 1.3 million Virginia residents have received a bivalent booster. The majority of recipients are over the age of 65.
Eric Kolenich
(804) 649-6109
@EricKolenich on Twitter