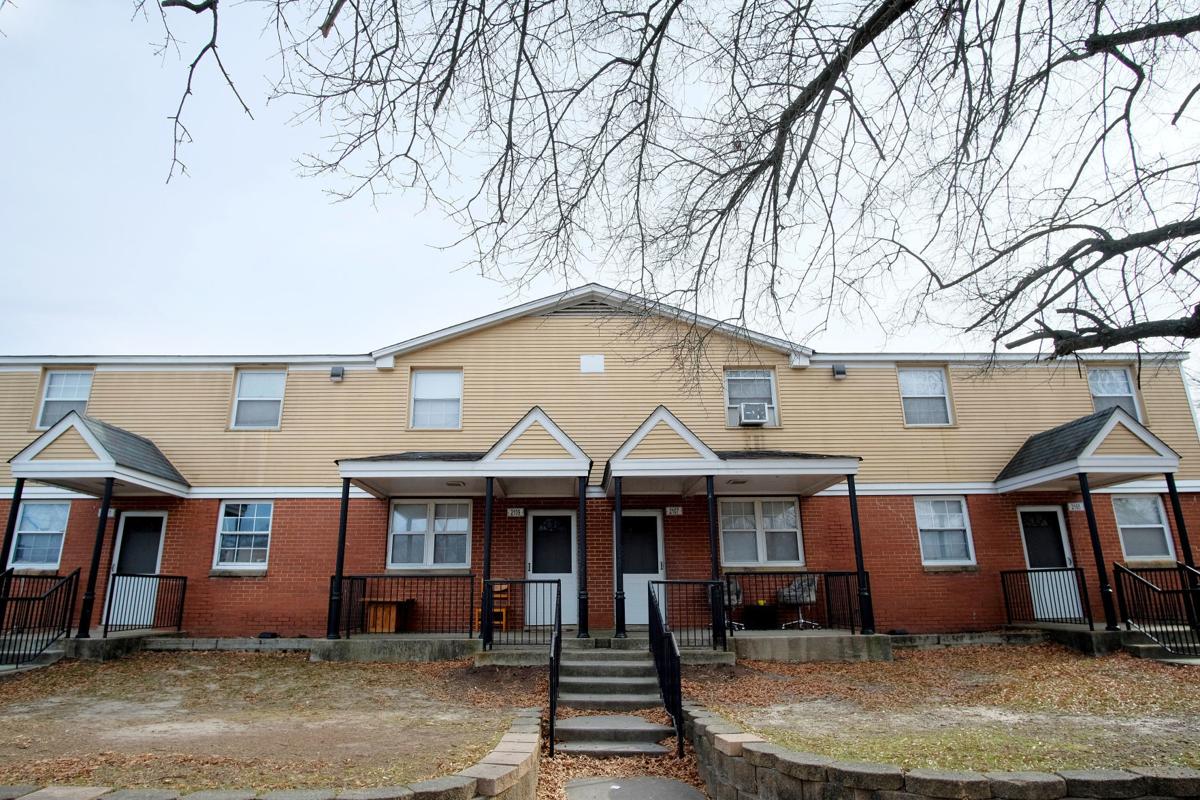 One in eight families living in Creighton Court faced possible eviction by the Richmond Redevelopment and Housing Authority on Tuesday.
Fifty-two of 410 leaseholders remaining in the East End public housing community that is slated for redevelopment appeared on the Richmond General District Court docket. A judge ruled that RRHA could proceed with evicting 35 from the federally subsidized apartments, even if the tenants ultimately pay what they owe in full.
"Obviously when you get behind, it's hard to get caught up. It just keeps piling and piling and piling," said Tamika Smith, a Creighton resident of seven years.
Smith was one of the people who received a judgment permitting RRHA to carry out an eviction. She originally owed about $1,200 in back rent, according to the "unlawful detainer" the housing authority filed against her. By the time she appeared in court Tuesday, she had paid about $800 of that sum and owed $407, plus $52 in court costs.
Richmond has had the second-highest eviction rate in the country, according to a Princeton University Eviction Lab analysis published in The New York Times last year. That finding set in motion a statewide response to curtail the crisis. Locally, it led to the creation of a diversion program aimed at helping renters avoid the stain of an eviction judgment on their record.
A leading expert on the subject called Richmond's response "a model for the nation" at an event held last week. The women and men lined up in court Tuesday — some for as little as $50 in back rent — stood in stark contrast to that praise. The volume of proceedings prompted outcry from housing advocates, which led RRHA CEO Damon Duncan to defend the housing authority's practices.
One by one, the tenants were summoned to Judge Claire Cardwell's bench, where the Creighton property manager stood with a stack of balance sheets. Cardwell asked whether the tenant agreed with the amount the property manager said they owed. If the tenant did, a judgment in that amount was entered against them.
"If you reach an agreement that satisfies [your landlord], they can let you stay," Cardwell told Smith when her turn came.
Even if Smith and other tenants avoid eviction, the judgment will hurt their ability to secure housing in the future, said Victoria Horrock, a staff attorney for the Legal Aid Justice Center who sat in on the hearing Tuesday.
"By taking them to court and obtaining judgments against those 35 families, that means that even if they are able to stay in RRHA housing, their ability to get subsidized housing or privately owned housing in the future will be extremely limited," Horrock said.
The 35 leaseholders will have 10 days to appeal the judgment or try to negotiate with management on a plan to stay. Seventeen others RRHA sought to evict paid what they owed before appearing in court, the housing authority said in a statement issued late Tuesday.
"It is our hope that the remaining residents are able to fulfill their rental obligations to avoid eviction," Duncan said in the statement.
Most of the cases heard Tuesday took less than a minute. Attorneys working with the city's new eviction diversion program sat in on the hearing but did not assist the Creighton residents; RRHA had not previously agreed to participate in the pilot program. Duncan said in the statement that the housing authority had now committed to do so.
In 2017, no landlord in the state threatened to evict more tenants than RRHA.
The housing authority filed 1,460 eviction lawsuits against tenants living in the 4,000 apartments it manages, a Richmond Times-Dispatch analysis found. RRHA did not immediately provide figures for this year in response to a Times-Dispatch request Wednesday.
Throughout the day, news of what housing advocates called a "mass eviction" at Creighton spread on social media.
The public housing community was marked for redevelopment several years ago. Construction of a new mixed-use housing development near the existing complex has inched forward since last October. The first 105 units are expected to open later this year. Sixty will be reserved for Creighton residents.
Duncan directed RRHA staff to stop leasing vacant apartments in Creighton shortly after becoming CEO in the spring, citing plans to eventually demolish the complex and redevelop the plot it stands on.
His decision has led the number of families living in the 504-unit complex to drop to 410 as of this month, an occupancy rate of about 81% . By comparison, the five other large public housing complexes in the city have an occupancy rate of 95% or higher, according to a report compiled by the housing authority. RRHA told the U.S. Department of Housing and Urban Development that 3,485 families were on its public housing waiting list earlier this year.
Duncan vowed earlier this year to take an "aggressive" approach to redeveloping the city's six largest public housing complexes. In their place, he wants to build mixed-income neighborhoods with new housing and amenities, he said.
Duncan's stance drew condemnation from activists and some RRHA residents, who said the housing authority had not taken into account the wishes of residents before moving ahead with its plans. RRHA officials have said since then that they intend to include residents in each step of the process.
Duncan disputed the assertion in the statement, saying there was "no correlation between unlawful detainers and the redevelopment of Creighton Court."
Horrock, with the Legal Aid Justice Center, remained cautious.
"That's some of the most affordable housing in the city," Horrock said. "It's concerning to us that they're not leasing new units there, as is their legal obligation, and we certainly hope it's not a way to informally remove people from Creighton before redevelopment."
Outside the courthouse Tuesday, Smith sat alone after the hearing, the prospect of losing her home hanging over her.
She said she hadn't missed a rent payment during her seven years living in Creighton, but hit a rough patch this year and was still working to get back on solid footing.
"Just trying to stay optimistic," she said. "It is what it is."
(804) 649-6734
Twitter: @__MarkRobinson