A Richmond teen who walked six miles from his home to murder a former friend was sentenced to serve 35 years in prison for firing into the victim's house in a 2021 ambush killing the judge called "cold-blooded murder with little or no remorse."
In explaining the miles that he walked to commit murder, Christian J. Alexander Algarin, 17 at the time, told a Richmond police detective that he had "pure rage in his legs."
After reaching the home of 18-year-old Michael J. Gregory in the 1100 block of Cyprus Street, Algarin fired through the front door, striking Gregory in his abdomen, leg and arm.
Gregory died about an hour later at VCU Medical Center.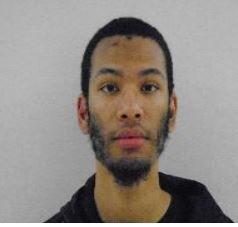 More than 17 months after the slaying, Richmond Circuit Court Judge W. Reilly Marchant on Thursday sentenced Algarin to 43 years in prison with eight suspended on his earlier guilty pleas to second-degree murder and felony use of a firearm.
The punishment was a significant upward departure from discretionary state sentencing guidelines, which for Algarin was calculated at a range of 13 years at the low end to 21 years and 8 months on the high end.
In explaining his reason for the departure, the judge wrote that Algarin acted with "extreme violence" and carried out the murder "by ambushing the victim at 5 a.m. at his home while victim's mother was asleep in the house."
Algarin "killed victim over a petty 'insult' in front of victim's mother," the judge said, adding that it was "cold-blooded murder with little or no remorse."
The judge ordered Algarin, now 18, to serve time in a state juvenile correctional center until he turns 21. The balance of his sentence will be served in a state prison for adults.
Lawyer: Algarin has history of anxiety and depression
Algarin's attorney, Vaughan Jones, sought a punishment below the low end of the guidelines, arguing the killing "was an absolute aberration from his past." He had no prior criminal history and "enjoys significant community and familial support," the attorney said.
"Mr. Algarin has a history of anxiety and depression ... [and] as a small child he received counseling due to hearing voices," Jones wrote in a sentencing memorandum.
According to a summary of evidence compiled by Assistant Commonwealth's Attorney Stephanie Siegel, the victim's mother, Jennifer Bell, reported that she was asleep when she heard gunshots just before 5 a.m. on Oct. 3, 2021.
"She came out of her bedroom and saw bright flashes along with additional gunshots," Siegel said in her summary.
Bell hid in a bedroom closet while dialing 911. While on the phone, she could hear her son screaming that he had been shot. Bell came out of her bedroom and saw Gregory had been shot multiple times. She tried applying pressure to the wounds with laundry items.
Police found three bullet holes on the outside of the front door and two cartridge casings on the porch, and discovered cartridge casings near the entrance way and a blood trail that led upstairs.
Gregory was laying in the hallway, nearly unresponsive, and the officers assisted in applying pressure to his wounds before paramedics took him to the hospital.
Dr. Jeffrey Gordon with the Office of the Chief Medical Examiner, who performed an autopsy, determined that Gregory suffered at least seven gunshot wounds to his abdomen, right arm and right leg. There were also superficial fragment wounds to the teen's upper left chest and left upper arm.
Richmond police Detective Mark Godwin learned that a friend to Algarin and Gregory witnessed the killing. In an interview, the friend told the detective that Algarin called him about 2 a.m. on the morning of the murder, asking if he could stay overnight with him because his mother had "put him out of the house."
The friend told Algarin that his mother would not allow him to visit, but Algarin continued to call. The friend ignored the calls until learning that Algarin was sitting outside his home.
Algarin continued to call his friend, and the friend finally answered around 4:40 a.m. Algarin persuaded the friend to come walk with him. Algarin did not say where they were going as they began walking in the direction of the victim's home.
As they got closer, Algarin told his friend to "stop and wait" for him; Algarin continued to walk in the direction of Gregory's home. The friend then heard a barrage of gunfire, and moments later saw Algarin running near Gregory's home with a gun in his hand.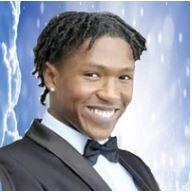 The friend told the detective that upon seeing that, "he ran home, afraid of what he had just witnessed." Several days after the murder, the friend said Algarin instructed him not to tell anyone what happened.
'Is likely to lack empathy for others'
On Nov. 22, 2021, the detective spoke with Algarin at police headquarters. Algarin initially denied any involvement. He claimed that Gregory was a good friend of his and described him as a brother.
Later, after being processed on charges, Algarin admitted to the detective that he had shot Gregory. "The defendant explained that he was upset about statements Michael [Gregory] had about about the defendant and a female the defendant liked," Siegel wrote. "The defendant told [the detective] that he believed Michael had been disrespectful toward him in making these statement about this female."
Algarin was examined by a forensic psychologist. The evaluation determined that Algarin "has a very high opinion of himself, is likely to lack empathy for others and tends to misinterpret benign social cues as having a malicious intent."
Dr. Michele Killough Nelson, who conducted the evaluation, said Algarin appears to meet the criteria for the diagnosis of Adjustment Disorder with mixed anxiety and depressed mood. But his mood symptoms appear to be insufficient to recommend a psychiatric evaluation; there was no indication he suffers from psychosis, mania, obsessions or compulsions, she said.
"His personal pathology likely contributed to his decision making at the time of the alleged offense," wrote Nelson, citing his choice to "kill someone he felt had insulted him over a relatively minor alleged insult."
She added that Algarin appears to have taken responsibility for his actions but has shown little remorse.
Cities with the fastest 'time-to-crime' rates for firearms
Cities with the fastest 'time-to-crime' rates for firearms
#40. New York City
#39. Baltimore
#38. San Jose, California
#37. San Diego
#36. Los Angeles
#35. San Bernardino, California
#34. Jacksonville, Florida
#33. Tampa, Florida
#32. Chattanooga, Tennessee
#31. Wichita, Kansas
#30. Tulsa, Oklahoma
#29. Winston-Salem, North Carolina
#28. New Orleans
#27. Orlando, Florida
#26. Chicago
#25. Dayton, Ohio
#24. Cincinnati
#23. Miami
#22. Indianapolis
#21. Charlotte, North Carolina
#20. Baton Rouge, Louisiana
#19. Louisville, Kentucky
#18. Las Vegas
#17. Columbus, Ohio
#16. Dallas
#15. San Antonio
#14. Philadelphia
#13. Houston
#12. Cleveland
#11. Huntsville, Alabama
#10. Mobile, Alabama
#9. Milwaukee
#8. Atlanta
#7. Shreveport, Louisiana
#6. Memphis, Tennessee
#5. St. Louis
#4. Phoenix
#3. Columbia, South Carolina
#2. Detroit
#1. Richmond, Virginia
Mark Bowes (804) 649-6450
@RTDMarkBowes on Twitter