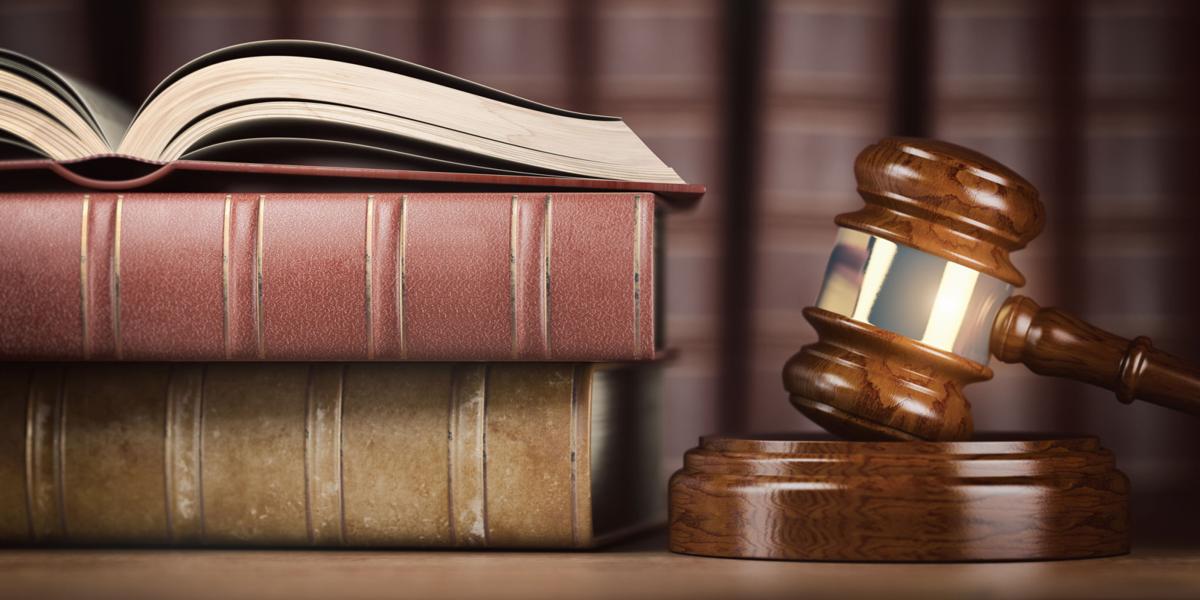 A new kind of search warrant slammed by critics as a "digital dragnet" is under challenge in federal court, and a judge will soon rule on whether to toss out evidence that nabbed a suspected Chesterfield County bank robber two years ago.
The case, which has national implications and pits privacy rights against a powerful law enforcement tool, was the subject of a hearing before U.S. District Judge M. Hannah Lauck in Richmond on Thursday.
It began with the May 20, 2019, armed robbery of the Call Federal Credit Union in Midlothian that netted $195,000. Initially, there were no suspects, but Okello Chatrie, 26, was charged after a "geofence" warrant obtained Google location records of cellphones used near the bank around the time of the 4:50 p.m. robbery.
Similar search warrants are now being used by law enforcement across the U.S. In 2019 alone, Google received approximately 9,000 geofence requests, the government told Lauck in a brief filed in the case this month.
Chatrie's lawyers with the federal public defender office and the National Association of Criminal Defense Lawyers want Lauck to suppress the evidence, arguing it is the kind of general, overly broad search not permitted by the Fourth Amendment's prohibition against unreasonable searches and seizures.
A two-day hearing gathering testimony on the suppression motion was held in March. Lauck said Thursday that she will issue a written opinion as swiftly as possible. She held off setting a trial date in light of other pending motions.
"This is the first case where it is actually being tested in court," Michael W. Price, a lawyer with the NACDL, said Thursday of the constitutionality of such warrants. Geofence search warrants have been approved by judges and magistrates, but there have also been at least two elsewhere where judges have refused to issue them.
In a brief filed last week, the government strongly defended the propriety of the search warrant in question.
"When someone robbed the Call Federal Credit Union in Chesterfield, Virginia, Google was a witness. Defendant Okello T. Chatrie had chosen to have Google keep a record of where he went with his cellphone in order for Google to provide him with location-based services."
"As a result, evidence of the defendant's presence at the bank robbery was stored in a database that Google accesses freely to provide services to its users and advertisers. A Virginia magistrate determined that there was probable cause to believe that Google possessed evidence of the robbery, and he issued a geofence search warrant," the government argues.
Prosecutors pointed out that "a broad array of neutral magistrates" have approved geofence warrants, indicating they had determined that the warrants satisfy the Fourth Amendment requirements.
Nonsense, countered Chatrie's lawyers in a brief and at Thursday's hearing.
"There is a lot new about this case, but it is not new that a warrant must be supported by probable cause," Price told the judge. "It was a dragnet of epic proportion," he said.
Price said the government usually has a suspect when asking Google or someone else for data, but in this case it did not. "They were conducting a reverse warrant ... a fishing expedition," he said. "The whole process is really turned on its head."
In an earlier brief, Chatrie's lawyers wrote: "The Government primarily argues that nobody has an expectation of privacy in their Location History information. They do so because they cannot — and do not — contest the fact that the warrant here commanded a search of 'numerous tens of millions' of people, none of whom the government had probable cause to search individually."
Google keeps location history data on roughly one-third of people using its services. The government contends that people who voluntarily disclose information to a third party have no reasonable expectation of privacy.
"A geofence warrant is a digital dragnet. No matter how the government tries to dress it up or break it down, its defining features are overbreadth and lack of particularity. That is precisely why the government sought one here — they had no suspects, and they hoped a geofence search might generate one," Chatrie's lawyers contend.
Chatrie's lawyers added that "under the government's logic, there would be no privacy right in virtually any data that involves a third party. These arguments must be rejected."
They argue that the search area potentially included a Ruby Tuesday restaurant, a Hampton Inn hotel, a ministorage facility, apartment complexes and Journey Christian Church — in addition to a major road, U.S. 360, during rush hour in an urban area.
Court records show that during the robbery, the suspect held a cellphone to his face and appeared to be speaking to someone. He showed a teller a note that read, "I got your family as hostage and I know where you live, If you or your coworker alert the cops or anyone your family and you are going to be hurt. ... I need at least 100k."
After the teller told the robber she did not have that much money, he drew a firearm and forced everyone to the ground at gunpoint. The robber escorted the manager to the vault and forced the manager to open the safe and place $195,000 into a bag. He fled toward a church west of the bank.
An FBI task force officer who arrived at the scene learned that the robber carried a cellphone, raising the possibility he had an accomplice nearby.
It also raised the possibility that Google might have data that would show the robber was in the area when the bank was robbed. The officer consulted prosecutors before the geofence warrant was obtained from a magistrate in Chesterfield. The warrant specified a target area — a circle with a 150-meter radius around the bank over a two-hour interval, from 3:50 to 5:50 p.m.
It authorized disclosure of customer identity through a three-step process. In the first step, Google disclosed location information for devices in the robbery area at the time but no identifying information associated with the devices.
In the second step, law enforcement reviewed the anonymous location information looking for data consistent with what was known or suspected about the robber's movement. In the third step, Google turned over identifying information for three accounts, including Chatrie's, that law enforcement determined were of interest.
Price said the data has a margin of error and that one of the three "finalists" was a "false positive" — a driver who was never within the 150-meter radius.
The government has conceded that the case against Chatrie flowed from that search. Chatrie, who attended Thursday's hearing, is charged with using a firearm in the commission of a violent felony and with forcing accompaniment during the armed robbery of a credit union.
Nathan Paul Judish, an attorney with the U.S. Department of Justice Computer Crime and Intellectual Property Section, told Lauck on Thursday that Google "didn't give us any information about tens of millions of people."
He argued that the geofence warrant in this case was far less intrusive than a warrant seeking cellphone data from a particular cell tower.
"What we have here, really, is a new investigative technique," Judish said. He said the officer acted properly in obtaining the warrant from the magistrate. "There is no case law to look at — what is an agent supposed to do?" he asked.
Judish said, "There is probable cause here: We had a robbery; we had a cellphone."
Albert Fox Cahn, executive director of the Surveillance Technology Oversight Project, STOP, in New York, said this case and perhaps one other "are going to be setting the parameters for a lot of the national debate going forward on the constitutionality of geofence warrants." At stake, Cahn contends, "is the Fourth Amendment as we know it."
"The courts don't know how many persons' data they are impacting when these requests are made," Cahn said. "That means they cannot do the exact job they were entrusted with under the Constitution."
He said there has been at least one well-documented case of a wrongful arrest that resulted from a geofence search and that it may take years to learn how often it happens. "The numbers are growing so quickly that it's only going to get worse," he said.
"Google is just one of the companies getting served with these," Cahn said. "We've seen ride-share companies, banking apps and any other number of companies getting the exact same demand, and so it means that the total number of these across the country could be exponentially higher."