A teenager was found guilty Wednesday evening of fatally shooting a Henrico High School senior and basketball player during a surprise armed drug robbery in a car driven by the victim's friend.
After a two-day trial that began Tuesday, a Henrico County Circuit Court jury deliberated about six hours before finding Jaishon D. Banks, who was 17 at the time, guilty of first-degree murder in the May 19 shooting death of Diamond Brown-Mosby, also 17, whom prosecutors described as a basketball standout at Henrico High.
The panel of nine men and three women also found Banks guilty of robbing Tarjay Barrett, who was driving the car, and using a firearm in that offense.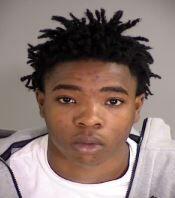 Brown-Mosby was shot once by Banks, who turned 18 in November, as he and two co-defendants robbed Barrett during what was supposed to have been a transaction of one-half pound of marijuana for $400.
"There was no evidence that she was a party to the transaction," said Assistant Commonwealth's Attorney Alison Martin, who prosecuted the case.
According to evidence presented at trial, Brown-Mosby was a passenger in a car driven by Barrett. The vehicle arrived at a parking lot in the Glenwood Farms neighborhood in eastern Henrico about 4 p.m. Barrett had previously arranged to engage in a marijuana sale with Banks and two of his friends.
But unbeknownst to Barrett, Banks and his two accomplices spent much of May 18 and 19 planning to carry out a robbery instead of the marijuana deal, Martin said.
Wearing a ski mask to conceal his identity and carrying a Glock pistol with an extended magazine, Banks got into the rear of Barrett's car.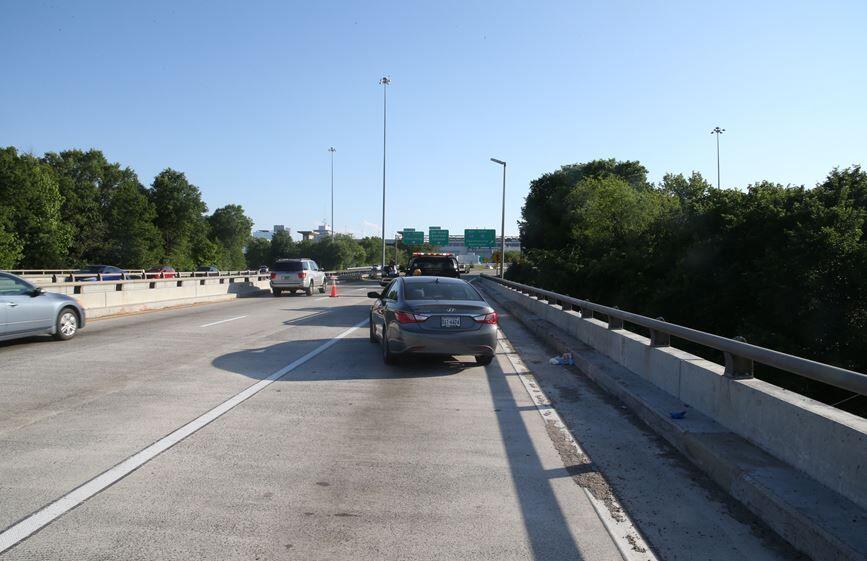 According to witness testimony, Banks said, "Run that [expletive]," and a struggle ensued between the parties. It was at that moment that Banks, while still in the rear seat of the vehicle, fired a single shot at Brown-Mosby, who had turned to face him.
The shot entered her body and exited through her back before lodging in an armrest of the vehicle.
After the robbery and shooting, Barrett drove away with Brown-Mosby in the car to take her to a hospital. After spotting a Virginia State Police trooper helping a disabled driver along Interstate 64 on the Shockoe Valley Bridge, Barrett stopped and sought the trooper's assistance.
The trooper and a Virginia Department of Transportation service patrol rendered aid to Brown-Mosby until she could be transported to the hospital, where she later died.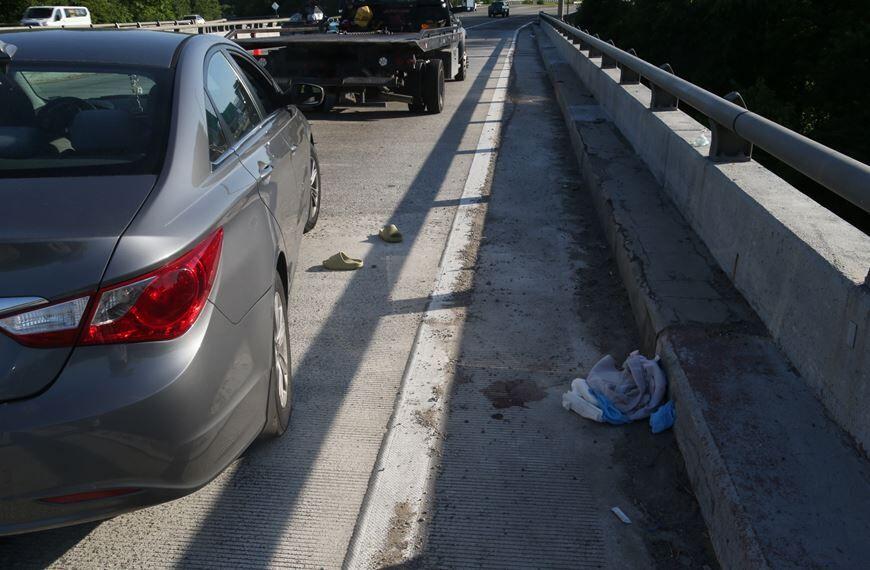 A firearms examiner with the Virginia Department of Forensic Science testified that the single cartridge casing recovered from the vehicle and the bullet slug recovered from the victim had markings consistent with having been fired from a Glock.
Jurors also heard testimony from Henrico Detective Joseph Burroughs, who provided detailed GPS location data of the whereabouts of the three defendants, as well as Barrett and Brown-Mosby. The detective also provided information about phone calls between the parties in the time leading up to, during and after the shooting.
In statements to police, Banks said he didn't know his co-defendants, denied any responsibility for the killing and told Henrico Detective Zachary Noah that he was not at the scene of the crime.
In one statement admitted into evidence from a recorded phone call between Banks and another person while Banks was in jail, Banks said, "Another person is saying I was there. Telling I was in the car and I wasn't at home. He was supposed to be my alibi witness and there ain't no coming back from this. Dug in a deep hole. ... She think I'm lying. Everybody else's story add up. It's not adding up."
Evidence was also introduced that Brown-Mosby was carrying a firearm for protection and that Barrett was carrying a BB gun, and both weapons were taken from them during the robbery. While Brown-Mosby was not involved in the drug deal, she was aware of the planned transaction and rode with Barrett as he carried it out.
Shortly after her death, Henrico High Principal Karin Castillo-Rose confirmed in an email to students' families and staff that Diamond Brown-Mosby had been killed.
"Diamond was a kind young woman and a talented student-athlete," Castillo-Rose wrote. "Her loss will be felt on every walkway and classroom in our school."
With the trial concluded, Banks is scheduled to be sentenced May 9 by Henrico Circuit Judge John Marshall, who presided over the case.
The cases against the two co-defendants are still in Henrico Juvenile and Domestic Relations District Court. Their next hearing is scheduled for Jan. 20.
Mark Bowes (804) 649-6450
@RTDMarkBowes on Twitter