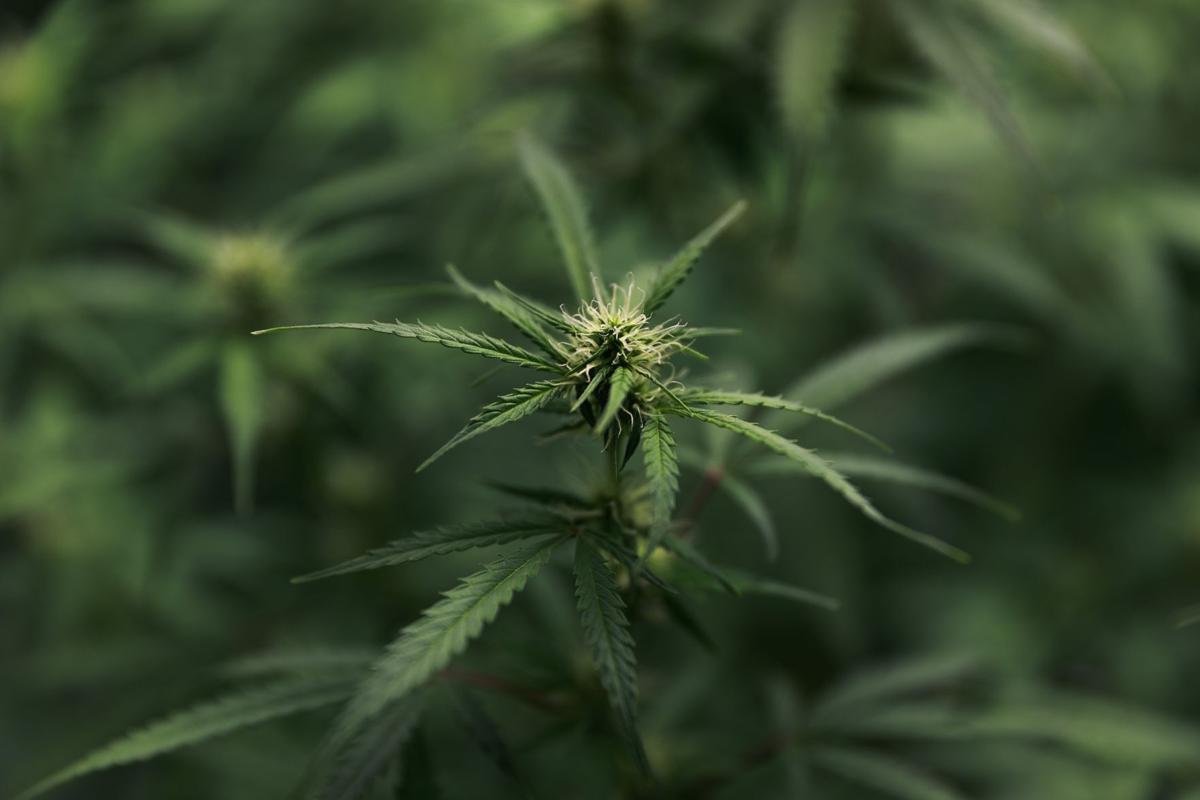 A 57-year-old Chesterfield County man was arrested last week on felony charges after authorities found more than 50 suspected marijuana plants in his truck and home, far more than the four plants allowed under Virginia's new law.
On Aug. 10, Chesterfield police responded to a home in the 7900 block of Winterpock Road for a report that a man at the residence was in possession of more than four marijuana plants.
The new law, which went into effect July 1, allows a household to cultivate up to four cannabis plants, but no more. The law also requires they must be grown by adults at their primary residence, and be for personal use and out of public view. In addition, the plants must be tagged with the grower's name and driver's license number.
When police arrived and located the man in question, they found nine suspected marijuana plants in the bed of the man's truck, police said. The plants were not labeled.
The person who jointly owns the house with the pot grower, and who called police, told officers that additional marijuana plants were inside the home. Both owners gave police consent to search the residence, police said.
Inside, police found 43 additional suspected marijuana plants, as well as roughly 1.5 pounds of bagged material that appeared to be marijuana, police said.
The alleged grower, Charles A. Miller Jr., was arrested and charged with felony possession with intent to sell, give or distribute more than 5 pounds of marijuana, and possessing between 50 and 100 marijuana plants, also a felony.
The new law allows adults to legally possess up to 1 ounce of marijuana. And anyone found to be in possession of more than 1 ounce but less than a pound is subject to a civil penalty of not more than $25. But anyone possessing more than one pound still can be charged with a felony.
In late June, as the state's new marijuana law was about to go into effect, Chesterfield Police Chief Jeffrey Katz posted a message on Facebook that warned Virginians about the statute's nuances, along with a short video that outlined the provisions.
"Virginia, we have a problem," Katz wrote at the time. "A lot of folks believe that as of July 1, 2021, the possession and use of marijuana is legal within the commonwealth. In reality, it's not that simple."
"We feel an obligation to those we serve to provide a little context into some of the more granular nuances of this widely misunderstood legislation … but even this brief animated summary doesn't replace an in-depth review of the law as passed," the chief said. "The devil is in the details, as they say … and like all laws passed by our legislature, it is our charge to encourage compliance and enforce violations."
Miller was arraigned Monday on the charges. His preliminary hearing has been set for Oct. 5 in Chesterfield General District Court.