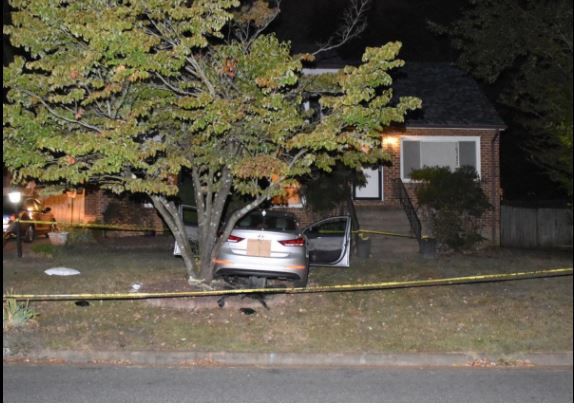 A young man and woman have been arrested and charged in a September killing in Chesterfield County in which the victim was found fatally shot after crashing into the front porch of a home near where he was staying.
Demetrius D. Roots Jr., 20, of the 3900 block of Passage Way Drive in Chester, was arrested Wednesday on indictments charging him with first-degree murder, felony use of a firearm and maliciously shooting at an occupied vehicle. A local grand jury returned the indictments against Roots last week.
Roots is accused of killing Bryson Andrew Mitchell, 18. Mitchell was found unconscious and suffering from a gunshot wound at 4:13 a.m. Sept. 26 after police and paramedics responded to a call that a silver-colored Hyundai Elantra had driven into a yard and crashed into the front porch of a home in the 6200 block of Gatesgreen Drive — just down the street from where Mitchell was staying at the time.
Mitchell, whose permanent address was listed as the 11800 block of Boyd Road in Chester, died after being taken to a local hospital.
On June 10, a grand jury indicted Samira D. Tarabay-Whitfield, 21, of the 4700 block of Watchrun Drive, on charges of obstruction of justice and being an accessory after the fact to homicide. Police said she was arrested July 7 and has been released on bond pending a hearing in Chesterfield Circuit Court.
Roots, who is being held in the Chesterfield Jail, is scheduled to arraigned Thursday in Chesterfield Circuit Court.
Chesterfield police Lt. Brad Connor said investigators have several theories about the motive for the killing but nothing definitive. It hasn't been established that victim was acquainted with the suspects.
"Nothing in the investigation has uncovered anything as far as the subjects knowing each other," Connor said in an email.
The crash occurred in a neighborhood off Krause Road near the county's courthouse and government complex.
Police said their investigation into the killing is continuing, and they are asking anyone with information to contact them at (804) 748-1251, or provide information through Crime Solvers at (804) 748-0660 or through the P3 app.