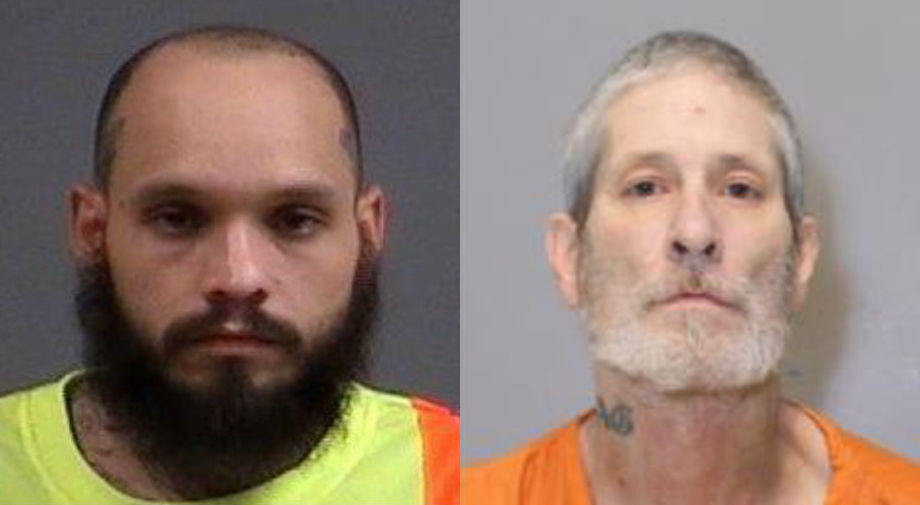 Chesterfield County police officers were legally justified in using lethal force to defend themselves in separate shootings earlier this year after standoffs with two suspects, one of whom was fatally shot, Chesterfield Commonwealth's Attorney Stacey Davenport has ruled after her office reviewed evidence in both cases.
In the first case involving the Jan. 14 killing of Jeffrey Kite, who was shot as officers tried arresting him on criminal charges, "we concluded that Chesterfield police officers fired their weapons at Mr. Kite only after he had first fired upon them at very close range," Chief Deputy Commonwealth's Attorney Jennifer Nesbitt said in an email.
"The officers correctly determined Mr. Kite to be an immediate and deadly threat to everyone in his presence and everyone in close proximity to the residence," Nesbitt added. "They acted in accordance with their duties. Mr. Kite's death was tragic, but the officers lawfully and justifiably defended themselves and their fellow officers with the force that was necessary under the circumstances."
In the second case that involved the Feb. 18 wounding of Bruce Terry, who was shot during a domestic incident while armed with a rifle, Nesbitt said, "Given Mr. Terry's actions and the facts known to the officers at the time, the officers lawfully discharged their weapons in defense of themselves, each other, and a civilian present in the residence."
Citing precedent, police declined to release the names of the officers involved in the shootings. Police and Nesbitt also declined to say how many officers fired their weapons in both incidents, how many total shots were fired and how many rounds struck Kite and Terry.
Nesbitt said she's been advised that Kite's family, who could not be reached for comment, has hired an attorney and is considering legal action against police. She declined to provide additional details in Terry's shooting because her office is prosecuting Terry on charges related to the incident.
In the fatal shooting of Kite, 36, Nesbitt said the commonwealth's attorney's office reviewed all relevant body-worn camera footage of the incident leading to the shooting, the shooting itself and its aftermath inside the residence. Prosecutors also reviewed interviews conducted with officers at the scene, including those directly involved in the shooting, she said.
Interviews with family members and associates of Kite also were reviewed, along with records of communications that Kite had with third parties during his 11-hour standoff with police, Nesbitt said.
According to the police account, officers responded to Kite's home in the 17100 block of Lansmill Drive about 4:15 p.m., Jan. 13, to serve him with a warrant on a charge of violating a protective order. Kite refused to come out of the house; a woman also was inside.
Officers then obtained a search warrant for the residence to locate Kite, and secured additional arrest warrants for stalking and violation of a protective order.
After several hours of negotiation with officers, the woman came out of the home about 9 p.m. At that point, Kite stopped communicating with police, and for the next several hours, officers used an array of technological resources in an unsuccessful attempt to reestablish contact.
Just before 3 a.m. on Jan. 14, after about 11 hours outside the home, officers entered the residence to execute the search warrant. During their search, officers discovered a storage area where Kite was hiding. Police said Kite immediately produced a gun and fired shots at police. Officers returned fire, striking Kite, and he was pronounced dead at the scene.
Several months before the shooting, the commonwealth's attorney's office repeatedly urged county judges not to release Kite from jail because of the "danger to the community" he posed after his arrest on assault and gun charges.
In late September, Kite immediately was released by a county magistrate after his arrest on an array of charges including assaulting the mother of his child in an incident involving a firearm. And after he was arrested again less than a week later on charges of violating a protective order obtained by the girlfriend, a Chesterfield Circuit Court judge on Oct. 14 agreed to release Kite on a $5,000 personal recognizance bond on the condition he be monitored electronically with an ankle bracelet. The monitoring was discontinued Dec. 10.
Kite's release came after he appealed an earlier decision by a judge in Chesterfield Juvenile and Domestic Relations Court to keep him jailed without bond at the urging of Chesterfield prosecutors.
Hours before Chesterfield police arrived on Jan. 13 to take Kite into custody, he appeared in Chesterfield Juvenile and Domestic Relations District Court with his former girlfriend for a hearing on child support for their 2-year-old son. At some point after that hearing, the woman sought charges against Kite through a magistrate for allegedly violating a protective order and stalking her.
The woman wrote in a criminal complaint that Kite was tracking her location and continuously threatening her about his upcoming trial on the assault and firearm charges stemming from their September domestic dispute. Because she feared for her life, the woman asked to be escorted from the courthouse after the child support hearing.
In the February shooting of Terry, 50, officers responded to his home in the 11300 block of Sunfield Drive after receiving a report that a man there had threatened a woman with a knife and was holding her against her will.
After officers entered the home, Terry exited a bedroom and pointed what appeared to be a rifle at them. The officers then fired at Terry, who retreated back into the bedroom.
Police said they made a tactical decision to withdrawn from the house to get the unarmed woman to safety, and reinforcements were called to the scene, including SWAT officers. Police deployed a "technological resource" to determine Terry's location and he tried to disable it, police said.
Officers then used a second technological measure and observed that Terry was injured and somewhat lethargic. SWAT officers then entered the home. Police said Terry had a knife when the officers encountered him but they disarmed him and took him into custody. A rifle was found inside.
Terry survived the shooting and now faces several charges, including domestic assault, abduction, possession of a firearm by a convicted felon and three counts each of assaulting a law enforcement officer and brandishing a firearm.
He is set to appear Monday in Chesterfield General District Court on several of the charges.