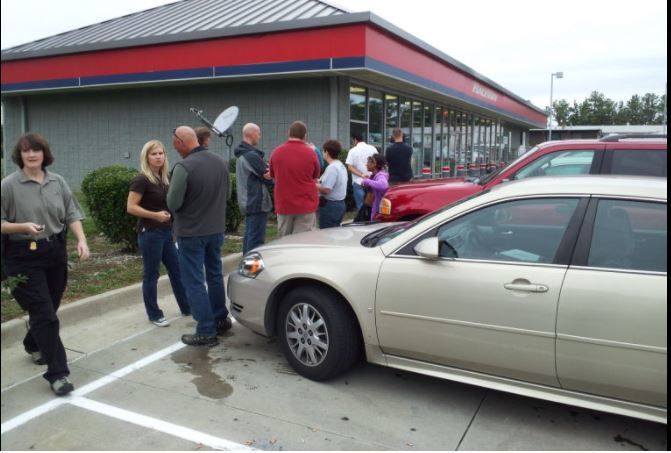 The FBI said Tuesday that it was offering a reward of up to $15,000 for information leading to the arrest and conviction of those responsible for the murder of a Chesterfield County store owner who was abducted eight years ago from his business and found slain four days later near the James River in Richmond.
The reward announcement comes a day ahead of the eight-year anniversary of Pareshkumar Patel's abduction on Sept. 16, 2012, from the RaceWay gas station he operated in the 5600 block of Jefferson Davis Highway.
Early in the case, the Richmond Office of the FBI combined resources with police in Richmond and Chesterfield to investigate Patel's killing, and "recent investigative efforts by these agencies have progressed this case significantly," an FBI spokeswoman said Tuesday, without elaboration. The reward is being offered in hopes of eliciting enough additional information to solve the case.
Patel's puzzling abduction turned from a missing person case into a homicide investigation on Sept. 20, 2012, when his decomposed remains were discovered by a Richmond city worker in a heavily used area just north of Ancarrow's Landing near the river. He was shot to death.
Nearly four days earlier, Chesterfield police said a witness reported seeing at least two men wearing dark clothing and hoodies force Patel into a dark-colored van shortly before 6 a.m. on Sept. 16, 2012, as he was opening his RaceWay station and convenience store. He was never seen or heard from again.
In September 2012, a Chesterfield police investigations supervisor told the Richmond Times-Dispatch that detectives recovered a cellphone belonging to Patel before his body was found, but he declined to say where.
The supervisor also said investigators were examining video footage from a security camera inside Patel's store. The business did not have exterior cameras at the time of Patel's disappearance, he added.
At the time, police said they had no evidence that Patel's ethnicity or religion figured into his abduction. He was a native of India who regularly attended a local Hindu temple he helped oversee at 7041 Jefferson Davis Highway.
Friends and one of his relatives told The Times-Dispatch in 2012 that Patel, 44, was a religious man who moved to the Richmond area from India more than 20 years ago and had a wife and two children, then 16 and 18.
The case is being investigated by the FBI's Central Virginia Violent Crimes Task Force as part of a cold case initiative that assists Richmond police with unsolved homicides.
Anyone with information can contact the Richmond FBI office at (804) 261-1044 or submit tips through Tips.FBI.gov.