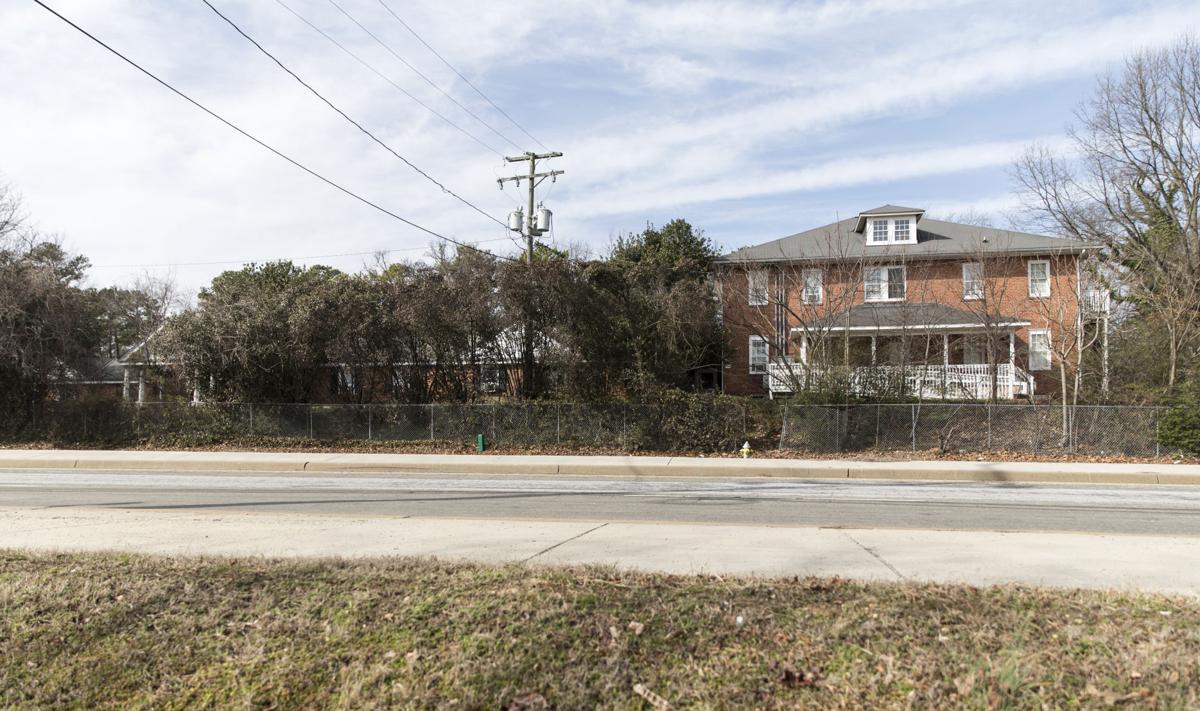 The former owner of an assisted living facility in Richmond has been charged with bilking the government out of $823,374 in benefits intended for the care of residents, using it instead for gambling trips and other personal expenses.
According to a 17-page indictment filed Tuesday, from 1997 to 2019, Mable B. Jones, 77, of Richmond, owned and operated an assisted living facility at 7804 and 7806 Forest Hill Ave. She is facing 13 counts of wire fraud and two counts of making false statements.
Jones' business was called Jones & Jones L.L.C. and Jones & Jones II LLC.
The stories reported that Jones & Jones had drawn attention from advocates and public officials who questioned whether the facility was protecting the health, safety and well-being of residents.
Residents, often mistaken as homeless and most of whom had mental health challenges, were frequently seen panhandling near the corner of Forest Hill Avenue and Sheila Lane in South Richmond, and two residents died after they were struck by cars near that intersection.
The grand jury said Tuesday that the facility primarily served elderly and incapacitated adults who were legally incapable of managing their own money. The facility had two residential buildings and an administrative building.
By diverting Social Security benefits and other payments, the grand jury alleges that Jones "failed to use those funds to care for and meet the immediate needs of the intended recipients, resulting in significant and persistent deficiencies in the facilities, care, and services provided to those individuals ... including deficiencies that endangered the residents' health and safety."
Deficiencies were revealed in numerous state inspections of the facilities from 2015 until its closure in April 2019, the grand jury said.
The indictment alleges that inspections identified persistent and recurring violations of health and safety standards related to resident care, and building and grounds maintenance, "including a persistent bedbug infestation Jones repeatedly failed to properly treat and other examples of poor living conditions and treatment, such as soiled, wet, and blood-stained linens; soiled and ill-fitting clothing; and inadequate emergency food and water stores."
Most of the violations identified concerned services for which Jones & Jones received Social Security and Auxiliary Grant benefits on behalf of its residents, alleged the grand jury.
Raj Parekh, the acting U.S. attorney for the Eastern District of Virginia, said in a statement Wednesday that "we will vigorously pursue justice on behalf of vulnerable members of our community to ensure that those entrusted to care for the elderly and infirm are held accountable if they exploit the critical trust placed in them."
"As alleged in the indictment, the defendant repeatedly left the residents of her assisted living facility in deplorable conditions while she diverted their essential benefits to pay for her gambling expenses in Atlantic City and Las Vegas, and to fund her personal debts, travel, and retail purchases," Parekh said.
Poor conditions at the facility prompted state and federal audits before it closed, during which Jones allegedly made false statements about her conversion and use of resident funds, alleges the grand jury.
"Jones & Jones served as a representative payee and regularly received state and federal benefits payments on behalf of those residents," said the U.S. attorney's office.
Such payees are required to use Social Security benefits to provide for the beneficiary's needs, including food, clothing, housing and medical care and are prohibited from using them for anything other than for the beneficiary's needs. Similar requirements also apply to auxiliary grants issued by the Virginia Department for Aging and Rehabilitative Services.