"Now that the family [of the victim] has had the private opportunity to view the tragic video, and with their blessing and encouragement, I plan to release the video at the beginning of the week," Dinwiddie Commonwealth's Attorney Ann Cabell Baskervill told the Richmond Times-Dispatch.
On Thursday, Irvo N. Otieno's family viewed the video in Baskervill's office before holding a news conference outside the Dinwiddie courthouse. Flanked by their attorneys and supporters, they described the final minutes of his life as the videotape showed deputies piling up on top of him even though he was wearing handcuffs and leg irons.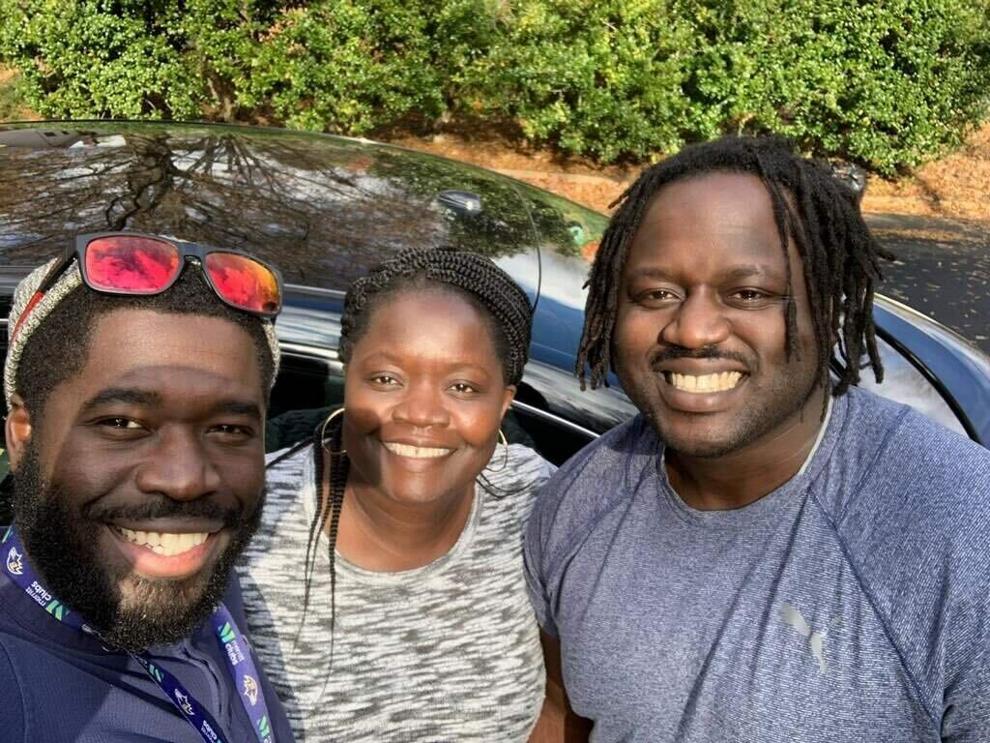 Caroline Ouko, Otieno's mother, said the video showed her son being "tortured" and treated "worse than a dog."
Her eldest son and Otieno's brother, Leon Ochieng, said what he watched was a killing. "I did not think in my lifetime I'd witness my own blood brother being murdered," he said.
The nationally known civil rights attorney Ben Crump, who has partnered with local civil rights attorney Mark Krudys to represent the family, described the video as a "commentary on how inhuman law enforcement officials treat people who are having a mental health crisis as criminals."
The video has not yet been provided to the defendants' attorneys, but it will be made available through the discovery process, which enables the defense lawyers to see all of the prosecution's evidence.
"So much has been made of this video," said attorney Peter Baruch, who is representing deputy Bradley Disse with co-counsel Edward Nickel.
"They show the plaintiffs' attorneys the video. But we're representing these people charged with murder that are locked up. It's really disappointing. It seems like it's more important to curry public favor, to try the case in the media, instead of letting the criminal justice process work the way it's supposed to work."
In other developments, three "special management technicians" for Central State Hospital who were charged Thursday with second-degree murder in Otieno's death continued to be held without bail Friday until their arraignments in Dinwiddie Circuit Court on Tuesday.
A judge was not available Friday to arraign the men, Baskervill said.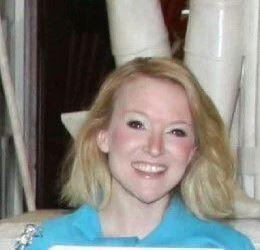 According to their job descriptions provided by state officials, Darian M. Blackwell, 23, of Petersburg; Wavie L. Jones, 34, of Chesterfield County; and Sadarius D. Williams, 27, of Dinwiddie are employed at Central State Hospital to "assist with maintaining a safe, secure and therapeutic environment for patients housed in the maximum security building."
Their duties include "providing therapeutic and physical interventions when needed while also assisting with monitoring and engagement activities with patients."
The hospital employees were charged two days after the seven Henrico sheriff's deputies were also charged with second-degree murder.
Baskervill will seek indictments against all 10 defendants on second-degree murder when the Dinwiddie grand jury convenes Tuesday.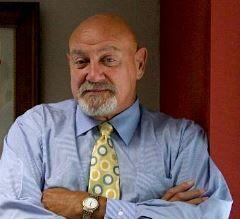 Attorneys Nickel and Cary Bowen successfully argued Wednesday for Circuit Judge Joseph M. Teefey Jr. to grant their clients bail. Deputies Disse, 43, and Jermaine Branch, 45, were later released from jail on $10,000 and $15,000 bonds, respectively.
Deputies Randy Boyer, 57; Dwayne Bramble, 37; and Brandon Rodgers, 48, have bond hearings scheduled for Tuesday. Tabitha Levere, 50, and Kaiyell Sanders, 30, are scheduled to appear Wednesday to determine whether they are represented by counsel.
Mugshots: 10 charged in death of Irvo Otieno
Kaiyell Sanders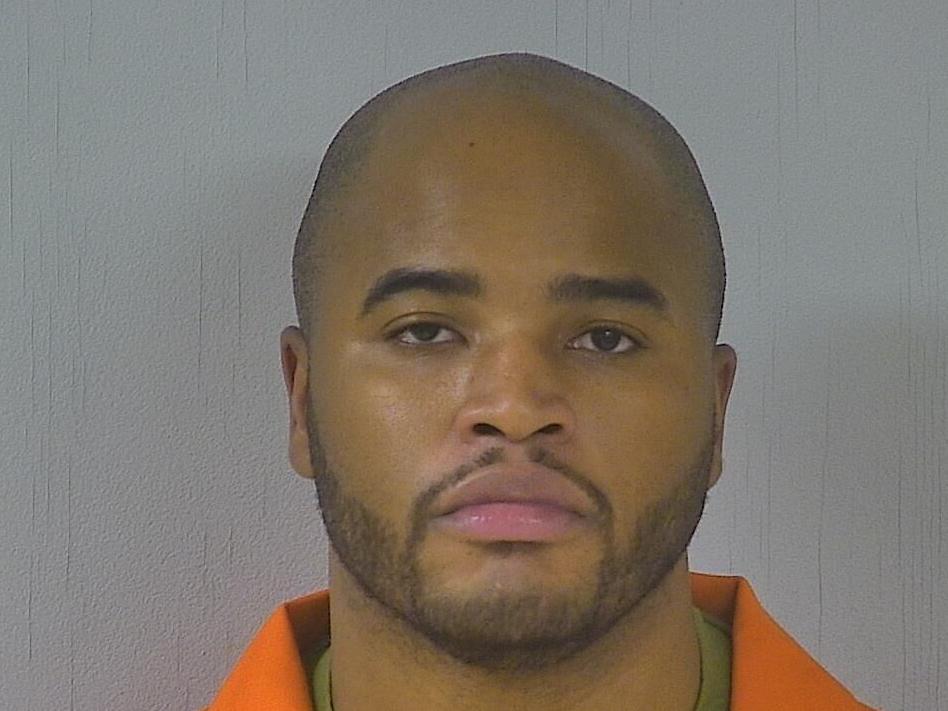 Randy Boyer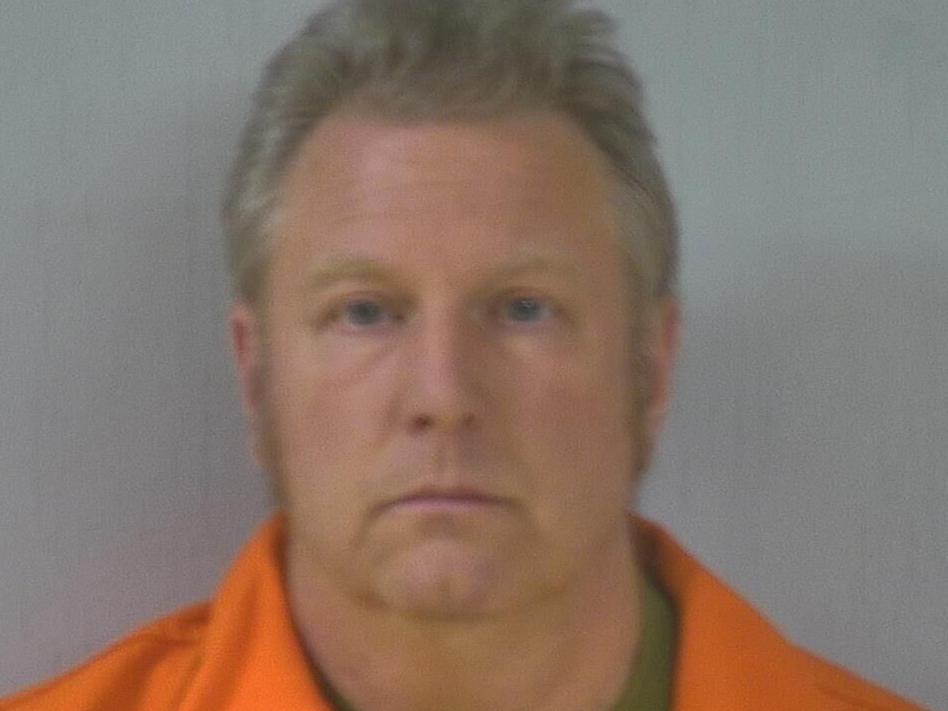 Tabitha Levere
Bradley Disse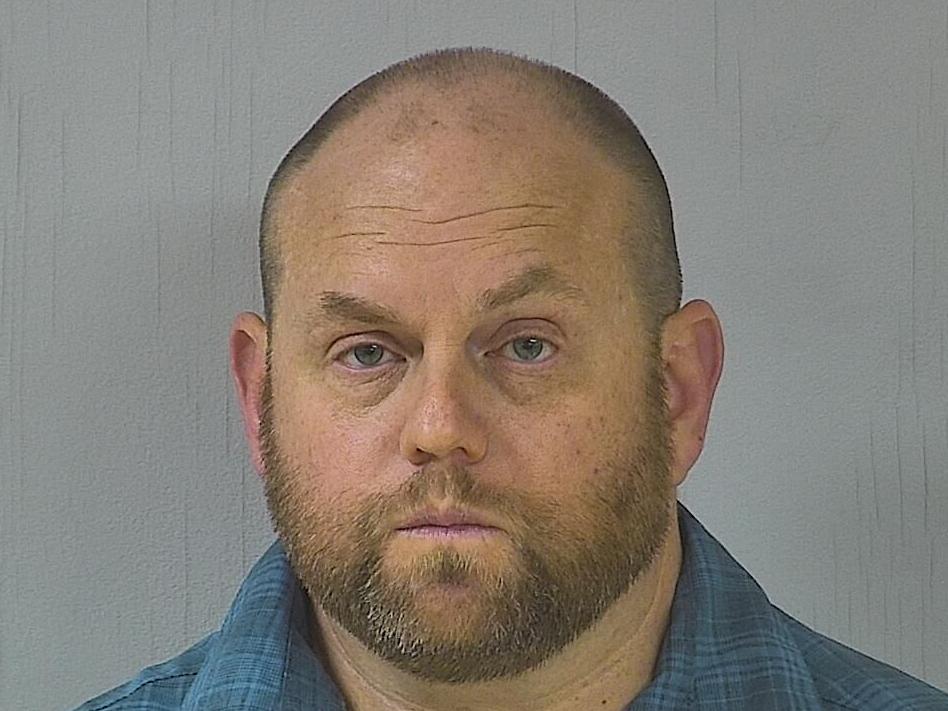 Dwayne Bramble
Jermaine Branch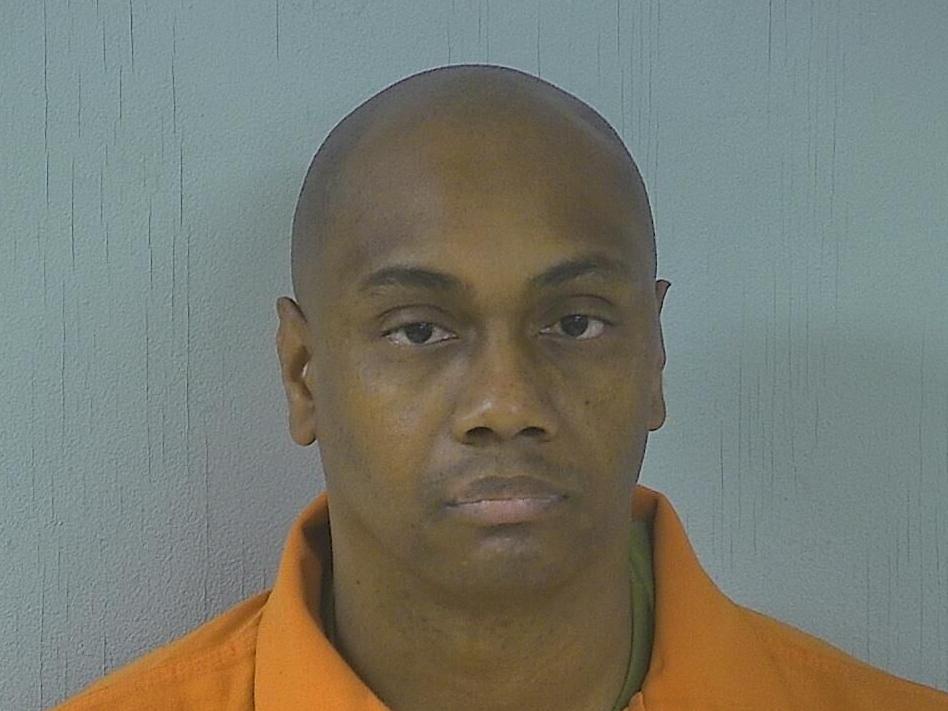 Brandon Rogers
Darian Blackwell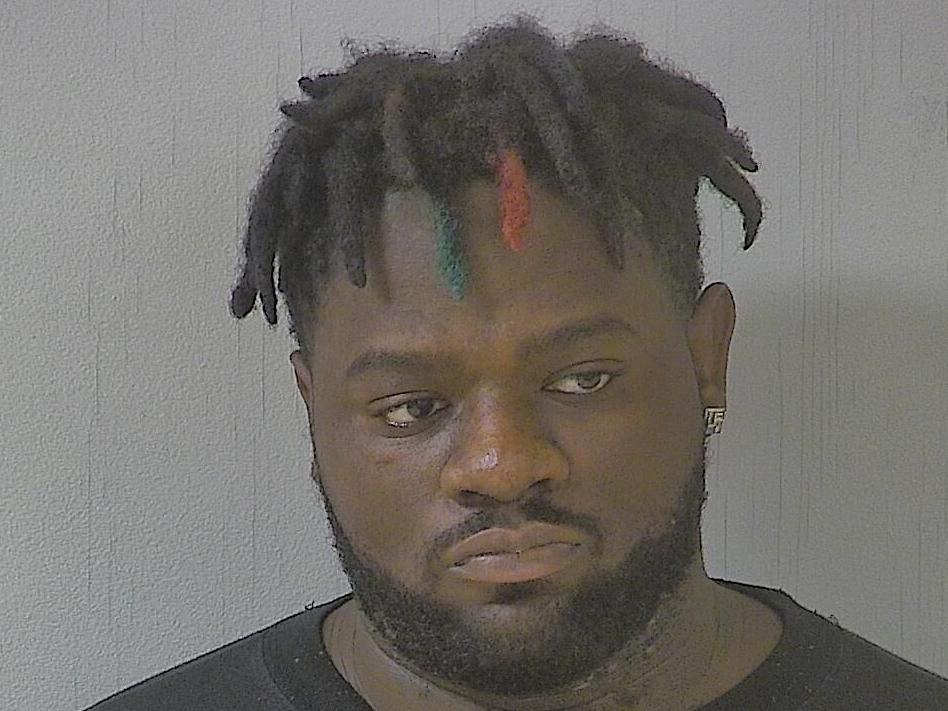 Sadarius Williams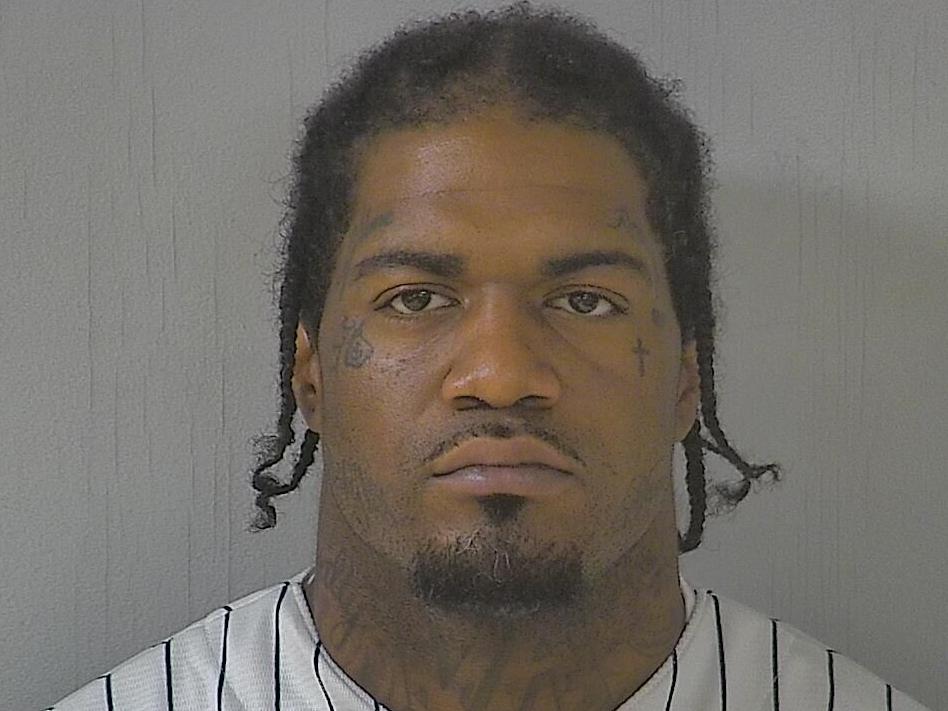 Wavie Jones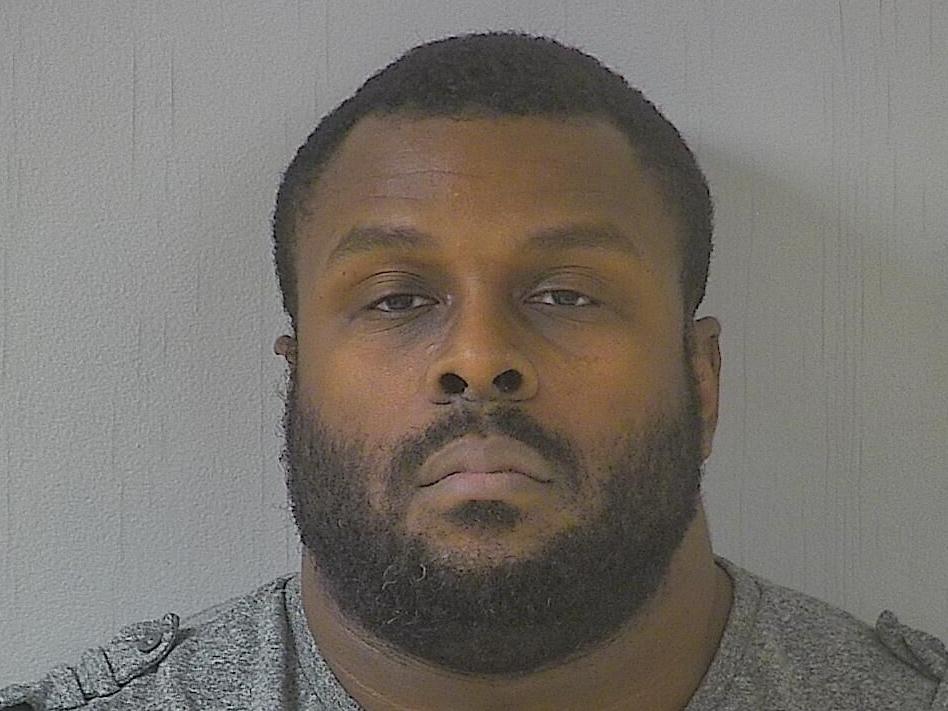 Family of Irvo Otieno calls for justice as video shows death in custody
Family members of Irvo Otieno and their lawyers on Tuesday called for mental health reform and steps to be taken to avoid a repeat of what happened to the 28-year-old Henrico County man who died earlier this month in a Central State Hospital intake room.
"A mental health crisis should not be a death sentence," civil rights attorney Ben Crump said during a press conference the First Baptist Church of South Richmond. "We don't want anybody else in America whose family is dealing with a mental health crisis to be killed by the very people who are supposed to help them."
The comments came after the release of a video from the mental hospital showing Otieno being pinned to the floor prior to his death on March 6. A Dinwiddie County grand jury on Tuesday indicted seven Henrico County deputies and three hospital workers on second-degree murder charges in a case that has garnered national attention.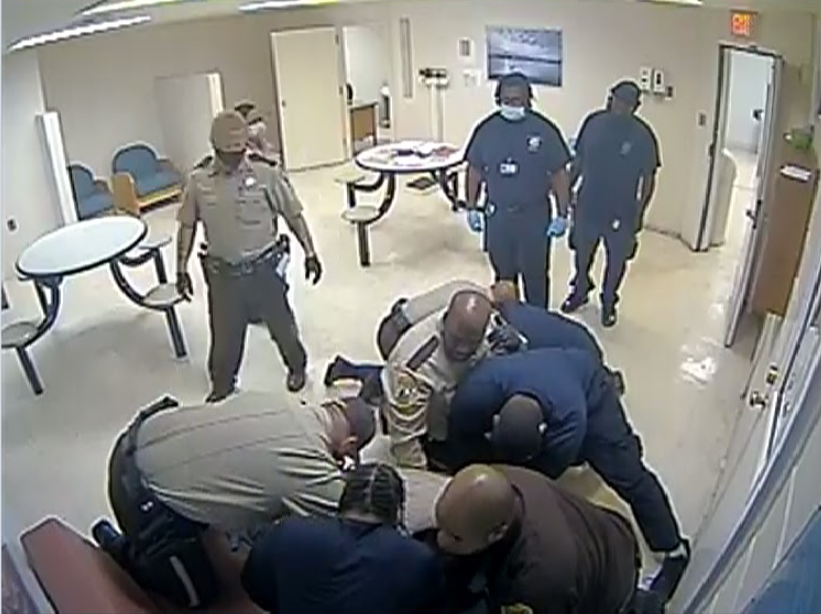 Crump, who also represented the family of George Floyd, has said Otieno's treatment has close parallels with Floyd's killing in police custody in Minneapolis in 2020.
"It is not lost on anybody who saw that video today, the fact that it was so unnecessary," Crump said Tuesday. "Irvo was handcuffed at the wrist, he had leg irons on, he was facedown. Why did they feel it was necessary to put all their weight on him, for some of the officers to put their knee on his neck?"
Caleb Kershner, a defense attorney for deputy Randy Boyer, was critical of the video being released and took issue with Dinwiddie County Commonwealth's Attorney Ann Baskervill.
"It's going to be more difficult to find a jury that has not been tainted or read a particular news story of any sort. So I'm disappointed in it," he said earlier Tuesday after the court hearing in Dinwiddie County.
Otieno's mother Caroline Ouko on Tuesday called the indicted deputies and hospital employees "thugs" and "monsters."
"I was happy to hear that they were indicted," Ouko said. "That is just the beginning step."
Attorney Mark Krudys said he was troubled by the individuals who stood by and watched as the officers pushed down on Otieno.
"Everybody has an obligation to intervene in that circumstance, to say 'no, that's not right,'" Krudys said. "But nobody intervened. And then when his body was lifeless, and his pants were dangling on him, they didn't do anything for an appreciable period of time."
Krudys said his team is looking into possible body camera footage from Henrico police regarding a March 3 incident, when Otieno was transported from his Henrico home to Henrico Doctors' Hospital.
Ouko said she was excluded in the process of advocating for her son, noting that she made four attempts to see him while he was at Henrico hospital.
"In mental health and mental distress, your child needs you," Ouko said. "Seeing me could have made have made a big difference."
Instead, Otieno was taken to the Henrico Jail and later to Central State. Krudys said the deputies were not wearing body cameras at either location.
Henrico NAACP Vice President Monica Hutchinson during the Tuesday press conference said: "Jail is not, nor has it ever been, the best place for those having a mental health crisis. We must eliminate the use of jail as a response to a mental health crisis and mental illness, and instead work to improve access to community-based crisis centers."
Otieno's brother Leon Ochieng urged Gov. Glenn Youngkin to make mental health a priority, pointing out Youngkin's recent comments calling Otieno's death "heart-wrenching."
"If you really do empathize and feel what we feel, do something," Ochieng said. "Let your state be an example … all we need to do is make this an agenda to put pressure on lawmakers to invite our communities to have families who are ambassadors for mental health."
Richmond Mayor Levar Stoney in a social media post on Tuesday said: "Irvo Otieno should be alive today. His life was taken in a place where he should have been safe. We need accountability and we need more mental health resources."