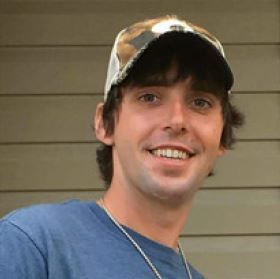 The mother of a deceased Hopewell police informant alleges in two lawsuits that city authorities are responsible for her son fatally overdosing on opiates that he was coerced to purchase while undercover, and that officers gathered days later at the man's funeral and disrupted the service by arresting his best friend as he prepared to give the eulogy.
Donna Watson, the administrator of her son Troy Howlett's estate, is seeking $10 million in general damages plus $350,000 in punitive damages for what she claims was his wrongful death by police of a fentanyl-laced heroin overdose on July 30, 2018. The complaint says police and the city's commonwealth's attorney knew that Howlett was addicted to opiates and that he ingested some of the illegal drugs that he was forced to purchase in his role as an informant.
In a companion suit, Watson is seeking $3 million in general damages and $350,000 in punitive damages for the actions of police on Aug. 3, 2018, when they gathered at the funeral home where her son's memorial service was being held and disrupted the event by arresting Howlett's best friend and placing him in handcuffs in front of mourners.
The two lawsuits, filed in Chesterfield County Circuit Court, name as defendants the Hopewell Police Department, retired Hopewell Police Chief John Keohane, Hopewell Commonwealth's Attorney Richard Newman and 10 individual officers.
The complaints were filed July 28, two days before they would expire under Virginia's two-year statute of limitations for civil litigation involving injuries to persons, but so far have not been served on the defendants because Watson's legal team was exploring settlement options and engaged in additional investigation, said Colleen Quinn, the plaintiff's lead attorney.
Quinn said Monday that she is working with the Chesterfield Circuit Court Clerk's office to prepare summonses this week to have the lawsuits served.
Reached Monday, Hopewell Police Chief Kamran Afzal, who didn't lead the department until six months after Howlett's death, deferred comment to Hopewell City Attorney Sandra Robinson. Robinson was out of the office Monday and unavailable for comment, a spokeswoman said.
Newman said he could not comment until after conferring with his attorney. Keohane did not immediately return a message seeking comment.
The wrongful death complaint says the defendants recruited Howlett — he was 31 when he died — to act as a police informant knowing he was a drug addict and also on probation for an earlier offense.
According to the suit, the defendants coerced Howlett with the threat of being arrested and/or having his bond revoked, or serving additional jail time, as a means to force him to buy opiates and other illegal drugs as an informant. At the time of his death, Howlett had pending charges in Hopewell of possession of a controlled substance and violating the condition of his release from jail, according to online court records.
"Defendants knew that [Howlett] was a drug addict yet intentionally, recklessly and with gross indifference to his life and well-being, negligently and purposely forced and coerced him to buy illegal drugs and exposed him to illegal drugs including drugs they knew, or should have known, were highly dangerous and contained deadly ingredients such as fentanyl," the complaint says.
Further, the suit says the defendants knew or should have known — given that Howlett had tested positive during prior drug tests — that Howlett "was using some of the drugs that defendants were making him purchase."
Just before his death, Howlett was forced again to serve as a police informant to purchase drugs, believed to be heroin, and prior to or on about July 30, 2018, Howlett ingested some of the illegal drugs, which contained significantly high amounts of fentanyl and caused his death. He died due to combined fentanyl, acetylfentanyl and despropionylfentanyl toxicity, according to the complaint.
Howlett "was just one of many drug addicted youth that the defendants coerced, threatened and forced, and continue to coerce, threaten and force to service as police informants while knowing that they are exposing such youth to using and dying from the drugs the defendants were and are making those youth purchase," the suit says.
The separate companion suit says numerous Hopewell police officers, some dressed in tactical gear, gathered at J.T. Morriss & Son Funeral Home in the city on the day of Howlett's funeral.
Instead of conducting a "quiet arrest" before the service, the officers waited until all of the attendees had been seated and until after the service started to arrest Howlett's best friend, Rodney Peace, "directly at the beginning of the proceedings and before Mr. Peace was to give the eulogy."
The officers "chose to abruptly disturb and interrupt the memorial proceedings by not only arresting Mr. Peace in front of all the attendees and during the actual memorial service, but then by proceeding to place him in handcuffs and shackles while he was sobbing and wailing," the complaint says.
The officers kept Peace in handcuffs and shackles at the funeral home but refused to let him deliver the eulogy. At the end of the service, police placed Peace in the receiving line while they surrounded him, "thus continuing to create a horrifying disturbance and distraction to what were supposed to be both a celebratory and dignified proceeding," according to the suit.
At one point, Peace "stumbled and fell in attempt to hug [Howlett], who was in an open casket."
"Several attendees asked [the police] to release Mr. Peace from the shackles and handcuffs but the defendants refused and thus continued to create a macabre spectacle in the midst of the service," according to the suit.
The lawsuit said police sought to arrest Peace for failing to provide child support. But police told The Progress-Index in a story published several days after the funeral that Peace was wanted on a charge of credit card fraud and had evaded arrest since October 2017. There also was a preliminary protection order against Peace for family abuse, police told the newspaper.